Does your TV set need immediate attention? Worry not because we have the best choices of TV repair specialists.
Below is our list of six most trustworthy companies for TV repair in Edinburgh.  These folks gained their reputation by providing top-notch workmanship and services.  They can help you get your beloved entertainment box back into shape.
Scroll on and know more about what these companies have to offer.
1)   Source Electronics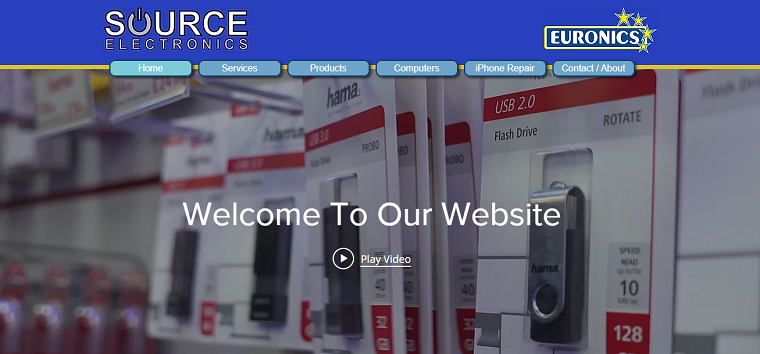 BEST FOR
Electronics retail and IT repair services
SERVICES
LCD and LED TV repair

TV wall installation

TV power issues

Faulty or broken input sockets

Signal issues

Remote control repair or replacement

ADDRESS
114 Nicolson Street, EH8 9EJ
CONTACT
Phone: 0131-667-0884

Email: [email protected]

WEBSITE
https://www.source-electronics.co.uk/
Established in 1972, Source Electronics is a leading IT repair specialist and electronics retailer.  They have been trading and servicing Edinburgh for over 35 years.  If you're experiencing TV signal issues, faulty input sockets, or need remote control replacement, they can surely lend you a hand.  Since they understand the importance of your time, they deliver fast and efficient repair services.
2)  Hi-Tech TV Services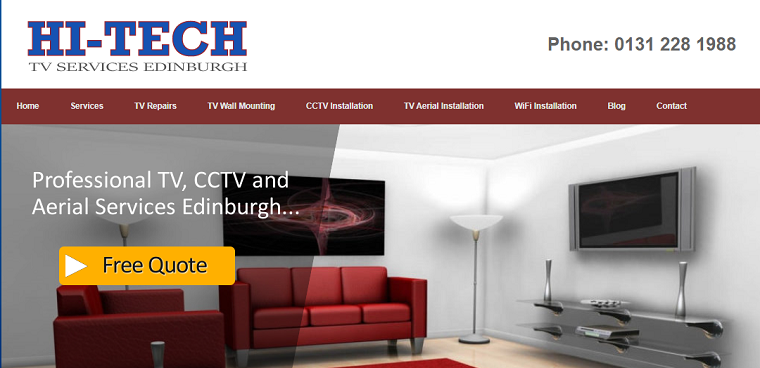 Hi-Tech TV Services has been servicing the Edinburgh area and surrounding communities since 1988.  The company's engineers expertly deliver extensive knowledge and experience in every project they take on.  They also provide free quotes and a 100% satisfaction guarantee for Edinburgh clients.
3)  Electronic Express
BEST FOR
Electronics repairs and services
SERVICES
TV repair and setup

LCD TV repair and setup

Plasma TV repair and setup

PC and laptop diagnostics

IT services

iPad mini front glass replacement

ADDRESS
28/5 Broomhouse Medway, Edinburgh, EH11 3SR
CONTACT
Phone: 0774-545-0431
WEBSITE
http://www.electronicexpress.co.uk/
For professional TV repair, Edinburgh residents rely on Electronic Express.  The company's extensive experience allows them to provide innovative solutions, repairs, and services for your damaged electronic gadgets or equipment.  Having spent 28 years repairing and maintaining electronic devices, Electronic Express is considered as a master in the local electronics repair industry of Edinburgh.  With this kind of reputation, they're confident to provide a 90-day warranty on replaced parts and labor.
4)  TV & Video Repair Centre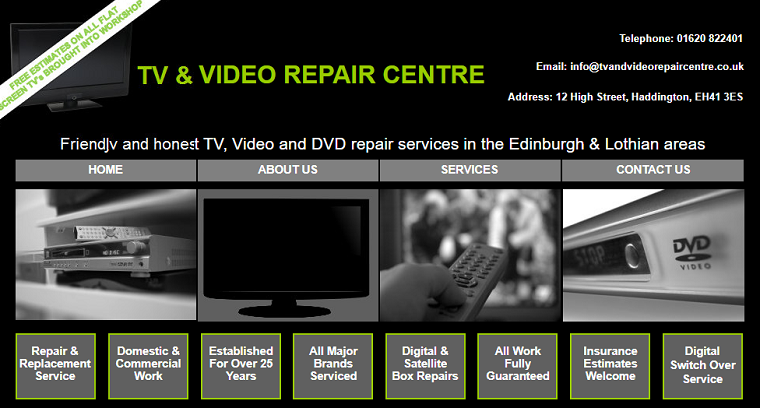 TV & Video Repair Centre is a TV repair company that has over 25 years of industry experience.  They specialize in all TV makes and models, including JVC, Panasonic, Sony, LG, Sanyo, Samsung, Hitachi, Toshiba, Mitsubishi, and Pioneer.  All of their works are fully guaranteed to grant you're peace of mind.  With reasonable pricing and a 10% OAP discount, TV & Video Repair Centre provides one of the best deals in the market.
5)  Buzz Engineers

With over 20 years of experience, there's no denying that Buzz Engineers is one of the best in the electronics service industry of Edinburgh.  They offer in-home services for TV repairs and can troubleshoot problems on most makes and models.  The Buzz Engineers always strive to provide same-day service because they understand that your time is truly valuable.
6)  AJS TV & Aerial Services

BEST FOR
TV repairs and aerial services
SERVICES
LCD TV repair

Plasma TV repair

TV installations

Domestic and commercial TV and aerial services

ADDRESS
2/5 Borthwick View, Pentland Industrial Estate, Loanhead, Edinburgh
CONTACT
Phone: 0131-221-9002
WEBSITE
http://www.ajs-tv-aerial.co.uk/
AJS TV & Aerial Services offers a broad spectrum of services, ranging from simple TV repairs and installations to satellite repairs and installations.  These folks have over 25 years of industry experience and offer free quotations as well as a default five-year guarantee on labor.  All the members of the AJS team are highly experienced, trustworthy, and reliable.  Rest assured that you're going to receive the best possible services available.