Flooring — one of the most vital parts of interior design — can make or break your space. To help you find the best options out there, well, then you need the help of Bristol flooring experts.
That said, you may be wondering where to find them. Luckily for you, you can sit back and relax because we already did the hard work. After hours of research, we've come up with a list of the 6 best Bristol flooring shops.
Check out our list below to find the right shop and products for your space.
1.     Avon Hardwood Flooring Ltd

Best For
Domestic and Commercial Flooring
Services Offered
Floor sanding and fitting

 

Wooden floor services

Domestic and commercial services

Address
Unit 2 Warmley Business Park
Crown Way
Warmley
Bristol
BS30 8FR
Contact Information
+44 117 914 0965
Website
https://avonhardwoodflooring.co.uk/
If you think you think you can't get flooring experts who can finish a project while keeping the dust at a minimal level, think again. Avon Hardwood Flooring Ltd, in fact, specializes in offering 98% dust-free environment when they fit your new flooring. They offer professional fitting and sanding of softwood, hardwood, and hand-made floors among others. Using the latest techniques and tools, they can increase the curb appeal of your space and complete its look with the best flooring available.
2.     Bristol Tile

Best For
Tiles for Home
Services Offered
External tiles

 

Tiles for kitchen, living room, and bathroom

Wall and flooring products

Ancillary products

Adhesives and grouts

Address
Unit 2, Bush Industrial Estate, St. George, Bristol BS5 7BD
Contact Information
0117 952 6126
Website
https://www.bristoltile.co.uk/
Bristol Tile, from the name itself, is the company you can go to for beautiful tiles. Whether you want to improve the look of your kitchen, bathroom or living room, they have the exact quality products that you need. If your orders exceed £250, you can enjoy their free home delivery service. Want to see their best sellers or some inspirations for your home renovation? Check out Bristol Tile's website, https://www.bristoltile.co.uk/, for a slew of helpful resources.
3.     The Carpet Barn

Best For
Carpet and Flooring
Services Offered
Carpets, laminate, vinyl, and Karndean flooring

 

Fitting service

Address
The Old Coachworks

 

Bath Road, Longwell Green

Bristol BS30 6DL

Contact Information
0117 947 7721
Website
https://thecarpetbarn.co.uk/
The Carpet Barn is you go-to store for a huge selection of carpets. Well, their company name already gave this fact away but you'll be glad to know that the store also offers a wide range of laminate, vinyl, and Karndean flooring in Bristol. Hence, you have lots of options to choose from which are, mind you, all reasonably priced. Again, that's not the least of it, The Carpet Barn can also provide professional fitting service when you purchase flooring from them.
4.     Chauncy's Timber Flooring

Best For
Timber Flooring
Services Offered
Wide-ranging flooring products

 

Bespoke wood flooring

Fitting services

Address
Avon, 9 Victoria Rd, Bristol BS2 0UJ, United Kingdom
Contact Information
(44) 0117 9713131
Website
https://chauncey.co.uk/
Chauncey's Timber Flooring holds a huge range of timber and wood flooring options, allowing you to find a slew of stunning products suitable for your space. To make shopping easy for interested customers, on their website (https://chauncey.co.uk/), one can browse products by finishes. By doing so, you'll be surprised at how modern and sleek their flooring options are. See them for yourself today!
5.     The Tile and Bathroom Warehouse Ltd

Best For
Bathroom Renovation
Services Offered
Bathroom fit-outs

 

Wall tiles and flooring supply

Address
6 Eldon Way

 

Eldonwall Trading Estate

Bristol BS4 3QQ

Contact Information
01179 770011
Website
https://thetileandbathroomwarehouse.com/
Meanwhile, The Tile and Bathroom Warehouse Ltd excels in helping you improve the overall look of your bathroom. Bathroom renovation is what this company does best and with more than 20 years of experience in the field, they seem to be a perfect creative partner for your upcoming project, big or small. They will be with you at every stage of the bathroom fit-out, plus their connections to top manufacturers mean you're going to get quality ceramic tiles and other essentials for your bathroom.
6.     Ransome Flooring Ltd

Best For
Commercial and Domestic Flooring Service
Services Offered
Professional flooring service

 

Floor maintenance

Domestic and commercial floor fitting

Address
8 Linden Road

 

Westbury Park

Bristol BS6 7RL

Contact Information
0117 431 2862
Website
http://www.ransomeflooring.co.uk/
For a comprehensive range of flooring products, services, and even exclusive offers, Ransome Flooring Ltd is indeed a good option for Bristol residents. They offer premium and hassle-free flooring services to both commercial and domestic clients. But mind you, that's not the only ace up their sleeves. The company can also provide maintenance services to ensure that your flooring will receive the attention and care it needs. Eventually, this leads to the extended life of your Ransome Floor. Check out their exclusive offers as well to save some cash!
7.    Eden Hardwood Flooring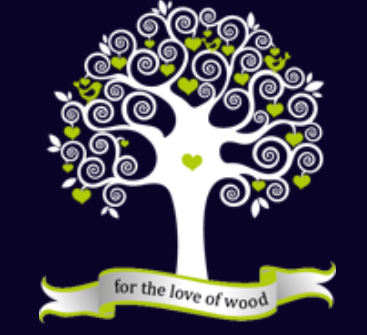 Best For

Residential and Commercial Wood Flooring Services

Services Offered

Domestic floor sanding, Domestic Floor Restoration, Commercial Floor Sanding, Commercial Floor Restoration. Fitting Floors

Address

19 St Davids Crescent, St Annes Bristol, BS4 4BY

Contact Information
01179 411 760 or 07402 471 819 |

[email protected]

Website
https://edenhardwoodflooring.co.uk/
Taking pride in their woodwork and having passion in wood, Eden Hardwood Flooring has been providing their services for over 17 years.
Their professional and meticulous work has produced amazing results garnering customers from both residential and commercial areas.
Through the leadership of Director Pawel Golec, he assures that from raw materials to their craftsmanship, everything in the company is its highest quality.
Besides that, they are well trusted for their high regard for honesty and zero cases of being 'cowboy builders' or dishonest and incompetent workers.
Their awards include:
Construction and Engineering Awards 2019 in the category: Best Floor Sanding & Wood Renovation Company – United Kingdom
Corporate LiveWire Prestige Awards -2020 in category Flooring Specialists of the Year]
8.  Conran Carpets Ltd

Best For

Floor covering services

Services Offered

Offers carpets, rugs, LVT, linoleum, vinyl, laminate, safety flooring, coir, sisal, engineered wood, artificial grass

Address

278-280 Gloucester Rd,  Bristol, BS7 8PD

Contact Information
0117 942 5770 | 

[email protected]

Website
https://www.conrancarpetsltd.com/
The vast choices in Conran Carpets makes one's interior designing dreams easier. Their company is based in Bristol and offers popular products in the area, building them a greater reputation among the locals.
Not only that, they highly value customers, providing professional work and advice and effective communication. Conran Carpets always makes sure that everything from the purchase to the installation runs smoothly.
9. Oak Flooring Suppliers

Best For
Wooden Floors
Services Offered

Floor Sander Hire Bristol, Wooden Floors, Flooring Showroom Bristol

Address

Unit 2, Warmley Business Park Crown Way, Warmley BRISTOL BS30 8FR

Contact Information
0117 908 2956
0772 719 8327 (Jack)
0741 187 4501(Kate)
Website
https://www.oakflooringsuppliers.co.uk/
Oak Flooring Suppliers offer a wide variety of wood flooring supplies for your needs. Their products come directly from their manufacturer to ensure quality.
If you are looking for top quality durable hardwood floors, they could offer exactly what you need. They also encourage their clients to visit them for updates regarding their new collection and to guide you in shopping as well.
10. Treework Flooring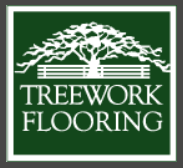 Whether you're building a new house or renovating your current home, Treework Flooring can supply you with your needed materials for your wood flooring. They can even help you with the fitting!
Rest easy knowing that their team only uses the highest quality of materials in each of their projects. Your residential or commercial property is definitely in good hands when you work with them.
11. LVT Flooring Bristol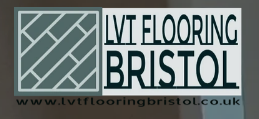 They may not be the best LVT floor layers in the world, but they are definitely are the best in Bristol. Turn any area into a designer space with a custom LVT floor with the help of LVT Flooring Bristol.
They pride themselves in providing quality LVT flooring installation services at low prices. They also undertake other floor covering installations to our usual high standards. Simply call them today to find out more.