Electric tasks, especially major ones, are always best left to experts. Why, you may ask? For one, it's good for your safety. Second, you will save LOTS of time and effort. And third, you get to build a relationship with a professional electrician in Belfast.
Who knows, maybe you'll need to call this expert again (in the future) when something strange happens to your electrical systems.
As such, we searched the Internet for the best electricians in Belfast so you don't have to! Hopefully, this list will guide you in hiring the right people for any electrical job.
1.     PB Proctor Electrical Contractors

Best For
Comprehensive Electrical Services
Services Offered
Domestic and commercial work

Complete electrical installations

Repairs and replacements

Rewiring specialists

LED lighting and alarms

Electrical contracts

Address
30 Pennington Park, Belfast, BT8 6GJ, United Kingdom
Contact Information
07980 567 991
Website
https://www.pbproctor.co.uk/
PB Proctor Electrical Contractors was established in 2000 with the goal of providing valuable electrical services to commercial and residential clients in and around Belfast. Their main difference to other electricians out there is the customer-centric solutions they offer. This, combined with their expertise in a broad range of electric services, allow them to cater to the exact requirements of clients and offer complete peace of mind.
2.     Design Electrical

Best For
Complete Electrical Services
Services Offered
Electrical contract services

Commercial, domestic, and industrial work

Electric car charging

Testing and inspection

Solar maintenance and solar PV

LED lighting and general electrical services

Address
Unit 6, 2 Westbank Road

Duncrue, Belfast BT3 9JL

Contact Information
028 9521 5070
Website
https://www.designelectricalni.co.uk/
Design Electrical is never a bad choice for electric contract services. Backed by over 15 years of experience in the field and a highly experienced team of electricians, they can do all the necessary work related to testing and inspection, solar PV and maintenance, electric car charging, LED lighting, and so much more. From residential, industrial to commercial projects, everything is welcome to Design Electrical. Need a free energy audit? Well, you're in luck because you can get it via their website at https://www.designelectricalni.co.uk/.
3.     Cavehill Electrics

Best For
Complete Electrical Services
Services Offered
Domestic and commercial electrical services

Electrical rewiring and LED lighting

Electrical design

Security lighting and inspection

Electrical inspection and testing

Emergency call outs

Address
2 Tokio Gardens, Belfast, BT15 5EE
Contact Information
07974 391 114
Website
https://www.cavehillelectricalservices.co.uk/
Known as one of the most reputable electricians in Belfast, Cavehill Electrics brings you an extensive range of electrical services to help you resolve any issue. If you need someone who can carry out emergency work, look no further because Cavehill Electrics does a great job with emergency call-outs. Moreover, they are the top choice of many (commercial and residential clients) when it comes to internal and external lighting work, inspections, security services, even rewiring. To directly speak with the company's representative, simply dial 07974 391 114 on your phone today.
4.     KDC Electrical

Best For
All Electrical Installations
Services Offered
Domestic, industrial, and commercial work

Electrical installations for events and exhibits

Rewiring, repairs, and security lighting

PAT testing and condition reports

CCTV and alarm systems

Emergency services

Address
302D Shore Cres, Belfast BT15 4JU, United Kingdom
Contact Information
+44 7907 590449
Website
http://www.kdcelectrical.co.uk/
Despite having a small team of experienced electricians, KDC Electrical has been proudly serving Belfast residents for 30 years now and counting. The best part? They cover all aspects of electrical work — rewiring, security lighting, PAT testing, condition reports, CCTV system installation — you name it! Even if you experience electrical issues during the odd hours, no need to worry as KDC Electrical has emergency electricians who are just one phone call away. Just call on +44 7907 590449 for immediate assistance.
5.     Harcon Electrical Limited

Best For
General Electrical Services
Services Offered
Domestic electrical work

Commercial and industrial electrical services

24-hour call-out services

Inspection and testing

Facility management

PAT testing

Address
6 Oakwood Park, Malone

Belfast BT9 6SE

Contact Information
(075) 25120685; (075) 25119814
Website
http://harconelectrical.co.uk/
100% customer satisfaction, numerous repeat customers, swift service, and jobs done right the first time — these are the top reasons to work with Harcon Electrical Limited. If that's not enough to convince you, then you'll be glad to know that they cater to both domestic and commercial electrical projects, no matter how big or small. Bonus: they're also available for rapid 24-hour call-out service. So, you can rest assured knowing that there's always someone ready to fix your electrical issues at any time of the day or night.
6.     A.C. Security & Electrical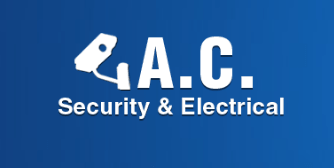 Best For
Residential Electrical Work
Services Offered
Home security and electrical services

Installation and maintenance

Domestic and commercial work

Security alarms and security gates

Address
23 Dunmurry Lane

Dunmurry Belfast BT17 9RP

Contact Information
028 9002 9831; 07889 668 989
Website
https://www.acsecurityelectrical.co.uk/
Lastly, we have A.C. Security & Electrical here who covers all electrical solutions relevant to improve home security. Their team specialises in electrical installations, maintenance, and PAT testing among others and showcases a high level of knowledge on security systems, such as burglar alarms and automated gates. So, if you want to step up the level of security within your property, A.C. Security & Electrical is definitely the one for you.