Finding the best roofer Northampton shouldn't be a hard task for everyone. That's the very reason why we created this list of excellent roofing experts in the area.
We understand how confusing it can be to find the right one to hire among many roofing companies today. Nevertheless, with proper and extensive research, we can help you solve this dilemma.
After hours of research and background checking, we're excited to present to you — the 6 best roofers in Northampton today…
1.     Weathershield Roofing Ltd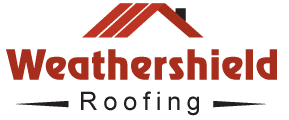 Best For
General Roofing Work
Services Offered
Flat roofing services

Leadwork and guttering

Roof repairs and re-roofing

Firestone rubber roofing

Fascias and soffits

Address
12 Abington Square

Northampton, United Kingdom NN1 4AA

Contact Information
01604 374 831; 07464 080 546
Website
https://www.weathershieldroofers.co.uk/
Want roofers who can be with you anytime you have roofing concerns? Well, you can find them at Weathershield Roofing Ltd! The company is proud of its team of experienced roofers who can handle anything from roof repairs, leadwork, guttering to complete re-roofs! For more than 20 years, the team has already satisfied plenty of Northampton residents; up until now, they continue to do so — hence why their client base just keeps growing.
2.     Kingsley Roofing Services

Best For
General Roofing Work
Services Offered
Flat felt roofing services

Rubber roof systems

Roof repairs

Pitched, tiled, and slate roofing

Address
155 The Drive

Northampton, Northamptonshire NN1 4SW

Contact Information
01604 242794; 07446 914101
Website
https://www.kingsleyroofers.co.uk/
Kingsley Roofing Services has the accreditation and credentials you might be looking for in a qualified and skilled roofer. They're currently affiliated with Checkatrade.com and TrustATrader, proving that they are a legitimate company offering legitimate roofing services. And if that's not enough proof, then you might want to check their completed projects to see how well they work. Visit their website, https://www.kingsleyroofers.co.uk/, for more information.
3.     J.A.K Roofing Ltd

Best For
Contract Roofing Services
Services Offered
Contract roofing services

Commercial roofing work

Roofing supplies

Residential roofing work

Address
2, Crofton Court, Owl Cl, Moulton Park, Northampton NN3 6HZ, United Kingdom
Contact Information
01604 949390
Website
http://www.jakroofing.com/
J.A.K Roofing Ltd isn't just a company that focuses on providing basic roofing services; they proudly offer top-notch roofing supplies as well. The company strives to become the go-to expert of many Northampton residents, both in commercial and industrial sectors, by offering complete roofing solutions. So anything you need to complete a roofing project, from the materials up to services, J.A.K Roofing Ltd has it all.
4.     Abington Roofing

Best For
Complete Roofing Services
Services Offered
Commercial, industrial, and residential roofing

Slating and tiling

Sheeting and leadwork

General maintenance programmes

Chimney, guttering, and repair work

Roof installations

Emergency call outs

Address
40 Weston Way, Northampton NN3 3BP, United Kingdom
Contact Information
01604 404422 or 01604 715756
Website
http://abingtonroofing.com/
Abington Roofing was established in 1984 with the goal of providing quality workmanship to every roofing project. They have a wide experience in dealing with commercial, industrial, and residential projects, making them reliable when it comes to any kind of roofing task. This kind of flexibility, when combined with a commitment to providing excellent customer service, makes Abington Roofing one of the best roofing companies out there.
5.     G Baughan Lead Roofing

Best For
Complete Roofing Services
Services Offered
Flat roofing repairs and installations

Leadwork

Slate, tile, and pitched roofing

General roofing work and repairs

Address
Cogenhoe 18 Victoria Road, NN71NE
Contact Information
01604 899 411; 07527 744 053
Website
https://gbaughanleadroofing.co.uk/
G Baughan Lead Roofing, on the other hand, is a great company for complete roofing services. Their team is skilled and experienced when it comes to roof repairs, leadwork, and general roofing work. In addition, they have the knowledge and tools to work on various kinds of roofing systems such as tile, pitched, and slate roofs. The best part about hiring G Baughan Lead Roofing is that you get access to affordable services. Now, you can have a durable roof without breaking the bank!
6.     Hughes Roofing

Best For
Preservation Work
Services Offered
Tiling and slating

All general repairs

Re-pointing and sheeting

Chimney work and lead work

Insulation services

General maintenance and preservation work

High rise cleaning

Insurance work

Address
26 Kingsway

Kingsthorpe, Northampton NN2 8HE

Contact Information
07786 445 249
Website
http://www.hughesroofingnorthampton.co.uk/index.html
Hughes Roofing is a perfect choice if you want a roofing company that's staffed with knowledgeable and courteous technicians. They value the importance of customer care which is why they aim to satisfy each client by being respectful at all times while providing modern solutions for modern roofing issues. They are popular for conducting first-rate preservation work but you can also rely on them for roof cleaning, repairs, maintenance programs, and a lot more.