Roofing companies are all around us, yet it's still hard to find the best people to hire whenever we have roofing issues to attend to. The reason being is that we tend to consider lots of factors before hiring a company.
There's no need to worry though because we already did the hard work for you. We research the best companies in the area and considered things like their scope of service, years of experience, and prices; and now, we have this list of top roofing Newcastle based experts.
Here are the six best options we found; check them out before your roof falls apart!
1.     R J Rowley R0ofing

Best For
General Roofing Work
Services Offered
New roof installations and repairs

Guttering and UPVC fascias

Slating, tiling, and felting

Leadwork

Address
19 Belle Grove West – Newcastle Upon Tyne – Tyne And Wear – NE2 4LT
Contact Information
+44 191 245 1031
Website
http://www.rjrowleyroofing.co.uk/
Twenty years ago, R J Rowley Roofing started providing professional roofing services in Newcastle. Today, they continue this work with a high level of consistency. Since its inception, the company has been relentless in covering all aspects of roofing, helping customers with slate roofing, leadwork, guttering, tile roofing, and so much more. Even during emergencies, you can expect their team to arrive at your property in no time at all! If you're interested to learn more about the leading roofing expert, visit their website at http://www.rjrowleyroofing.co.uk/.
2.     Chris Moody Roofing & Building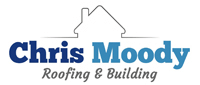 Best For
General Roofing and Building Services
Services Offered
All types of domestic roofing work

Roof replacements and repairs

Cladding, ridge work, and leadwork

General building repairs

Joinery, flooring, and cladding services

Address
4 Stonecrop Drive, Wideopen, Newcastle Upon Tyne, NE13 6NP
Contact Information
07887 814277
Website
https://www.chrismoodyroofingandbuilding.co.uk/
Chris Moody Roofing & Building has more than 15 years of experience in catering to various roofing needs of Newcastle residents. Known for their expertise in handling a wide range of roofing tasks, it's not surprising that their client base is continuously growing. Chris Moody Roofing & Building os well-versed in providing complete roof replacements, ridgework, cladding, fencing and decking services, as well as general building solutions.
3.     Hedley Shaun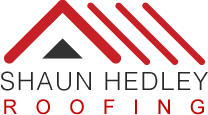 Best For
Roof Installations
Services Offered
New roofs and roof repairs

Chimney repair services

Leadwork and guttering services

Fascias and soffits

24-hour emergency services

Address
11 Felixstowe Drive,

Newcastle upon Tyne, Tyne and Wear,  NE7 7JY

Contact Information
0191 209 1001; 07932 686 426
Website
https://www.shaunhedleyroofing.co.uk/
Hedley Shaun is the go-to company of many when it comes to roof installations and repairs. The company is staffed with certified and professional roofing contractors, always available to help even during emergencies. Regardless if you need a new roof, repair service, or any other roof-related solution, Hedley Shaun will take care of it in the quickest and most efficient way possible. Get in touch with them and receive a free quote by heading over to https://www.shaunhedleyroofing.co.uk/.
4.     Aquaproof Roofing Ltd

Best For
High-Quality Roofing Services
Services Offered
Re-roofs and roof repairs

Roofline and guttering services

Slating and tiling

External wall coating

Pitched and EPDM flat rubber flooring

Address
20 Woodbine Ave, Newcastle upon Tyne NE3 4EU, United Kingdom
Contact Information
07939 393777
Website
https://www.aquaproofroofing.co.uk/
There's nothing more important to Aquaproof Roofing Ltd than providing the highest quality of roofing service to their clients. What makes them different from other companies is that they have a team of experts that offers practical help and advice to every aspect of a roofing project. They leave no stones unturned and make sure that the best possible outcomes will be achieved.
5.     A Sainter Roofing Services

Best For
Complete Roofing Services
Services Offered
Emergency and new build roofing

Roof inspections and roof tiling

Commercial roofing

Roof maintenance

General roofing work

Address
17 Great North Road, Brunton Park, Gosforth, Newcastle Upon Tyne, NE3 5LX
Contact Information
0191 236 4585
Website
https://www.asainterroofing.co.uk/
A Sainter Roofing Services is a roofing company that was formed in Gosforth, Newcastle back in 1984. With so many years of experience in the business, they are confident that they can solve any roofing problem using their sharpened skills and vast knowledge of the roofing industry. The broad range of services they offer includes copper roofing, emergency roofing, roof tiling and slating, roof insulation, inspections, and so much more.
6.     K L Smith Roofing Limited

Best For
Affordable Roofing Services
Services Offered
Roof repairs and replacements

Damage control and proofing services

Pointing and leadwork

Velux windows, chimney, and fascias services

Property maintenance

Address
1001 Shields Road

Newcastle upon Tyne

NE6 4SN

Contact Information
0191 263 8817
Website
https://www.klsmithroofingltd-newcastle.co.uk/
Ultimately, K L Smith Roofing Limited is a sensible choice for quality roofing services at affordable prices. Clearly, this company has helped a lot of Newcastle residents who want to ensure the robustness of their roof without having to break the bank. K L Smith Roofing Limited's efficiency makes everything even better as this means that you can trust them to complete any roofing task successfully and in the quickest manner possible.