We love the cool and cozy effects of woods that we like to lavish our homes with wood furnishings.  However, we consider woodworks and woodcrafts as works for experts.
Carpenters are key members in the construction industry and are responsible for all the woodworks involved in building projects – from building roofs, door frames, window panels to installing, doors, window, and staircases.  Having the best designs in your furniture can brighten up everyone's mood and make your home the best place to be.  With all these to consider, you have to choose the best carpenters to give you the best in design, material, and workmanship.  Melbourne has a long list of carpenters to choose from, so we give you a list to guide you in your selection. Choose wisely!
1.     CARPENTERS of Melbourne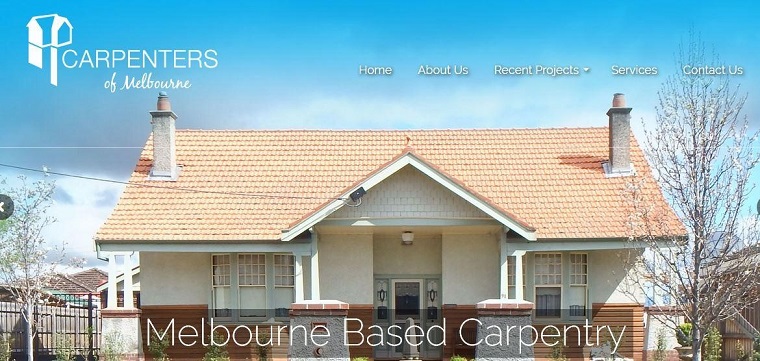 Best For:
All carpentry works
Services Offered:
Wall straightening
Wall/Eave cladding
Timber reveal windows
Solid doors
Address:
Melbourne VIC, Australia
Website:
https://carpenters-melbourne.com.au
Contact Info:
+61 401 888 533
Years of experience and great commitment give CARPENTERS of Melbourne a step above the basic tradesman with a great team work ethic and customer satisfaction to back them up.
This Melbourne-based business offers free, no-obligation quotes.  With an experience of over 15 years, you are assured of everything you need from a carpentry service provider.  Their aim is to deliver all projects on time, on budget, and to the highest construction standards guaranteed.
2.  Kenyon Building & Carpentry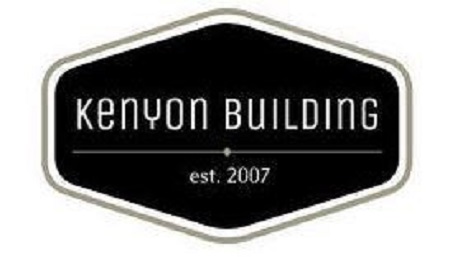 | | |
| --- | --- |
| Best For: | Bathroom renovations, fences, and gates |
| Services Offered: | Kitchen, laundry and bathroom renovations & re- modeling, residential & commercial maintenance & repairs, repairs/replacement of doors and windows, plastering repairs, decks, decking in Merbau, fences, fencing, privacy screens, repairs to woodwork and furniture, replacement of locks and screen doors, minor plumbing & electrical jobs, landscaping, retaining walls, handyman, assembly of flat-pack furniture, clotheslines & cubby houses, smoke alarm installation, picture hanging and putting up shelving, replacing light bulbs and fittings, and more. Just ask! |
| Address: | 32 Fitzwilliam St, Kew VIC 3101 |
| Website: | https://www.kenyonbuilding.com |
| Contact Info: | 0411 147 632 or email: [email protected] |
Kenyon Building & Carpentry is a family-owned and runs the business from the inner eastern suburb of Melbourne specializing in all facets of carpentry and odd handyman jobs.  All work is guaranteed, insured and performed by experienced carpenters.  Established in 2007, Kenyon Building prided themselves of customer satisfaction and provision of quality workmanship.
3.  A-Tech Home Improvements Melbourne

| | |
| --- | --- |
| Best For: | Foundation repairs, restumping, rectifying cracked walls, sinking floors, and sinking floors |
| Services Offered: | Restumping, floor level correction, re-leveling, brickwork repairs, sloping floors repairs, brickworks repairs, building inspections, bouncing floor repairs, squeaking floors, and deck constructions. |
| Address: | Box Hill Nth VIC, Australia |
| Website: | http://www.atechhomeimprovements.com.au |
| Contact Info: | 0418 173 644 |
Sloping, bouncing, and squeaking floors are just some of the issues you have at home that need the best carpenters in town.  A-Tech is one of the best choices one can have as it offers the best materials and high-quality workmanship.  No job is too big or too small for a team of competent carpenters.
Call today on 0418 173 644 for a free assessment and quotation.
4.  Hookeyscarpentry and Joinery

| | |
| --- | --- |
| Best For: | Interior, exterior, and specialty |
| Services Offered: | Renovations & repairs to federation style homes,bargeboard replacement, deck repairs & replacements, steel deck fabrication & installation for bush fire and wood rot prone areas, window & door replacement,  cladding repairs & replacements, detailed carpentry & joinery fit-out work, awning repairs & replacements, solid timber floor installation & repairs, loft ladders & skylights, carports & garages, custom benchtops,  roofing and more. |
| Address: | Surrey Hills, Vic, 3127 |
| Website: | https://www.hookyscarpentry.com.au |
| Contact Info: | 0419 440 645 |
Ran and operated by Michael Hooky, Hookeyscarpentry has been providing quality building and carpentry works for over 20 years.  When in need of renovations, restoration, and other project management assistance, call Michael on 0419 440 645 and avail of a free personalized quote.
6.  Mangrove Builders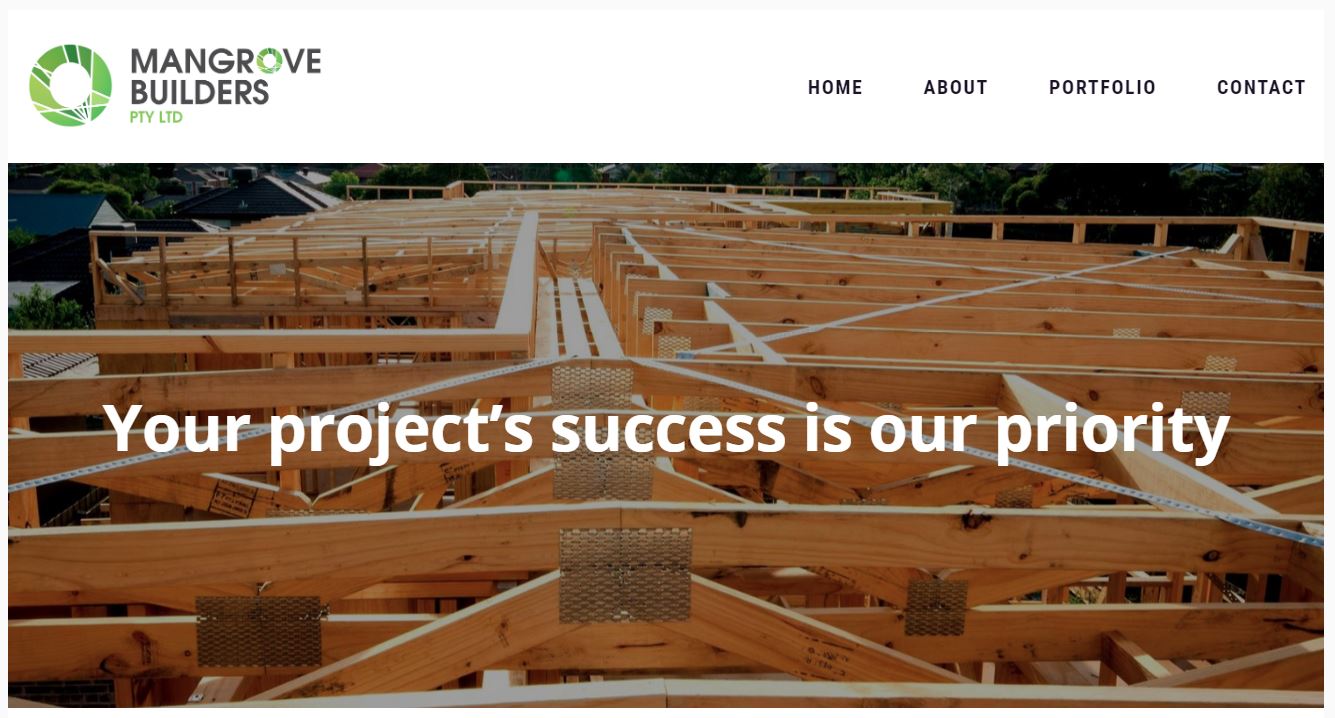 Best For:
Professional yet affordable craftsmanship and carpentry
Services Offered:

Contract Carpentry
Licensed Building

Address:
Glen Waverley VIC 3150
Website:
https://www.mangrovebuilders.com.au
Contact Info:
+61 420 535 010
Mangrove Builders has focused on providing professional contract carpentry services for residential and commercial projects since 2014. At Mangrove, they would prefer if they can speak with the customers in person in order to gain an in-depth understanding of your planned building needs and provide a tailored quote.
7. D Smith Carpentry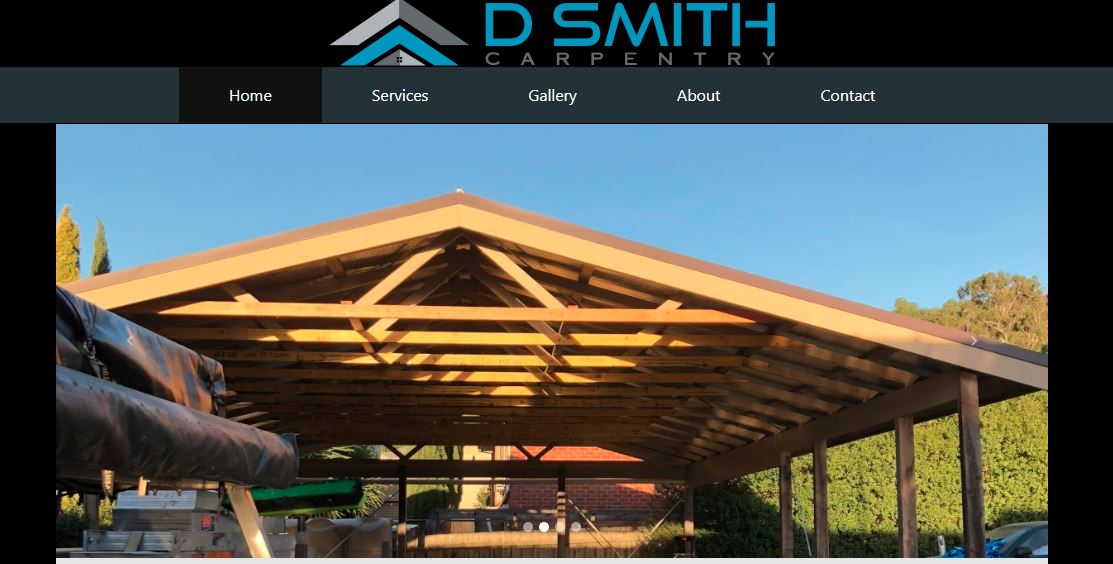 D Smith Carpentry is a premium carpentry business located in the North East of Melbourne that offers high quality carpentry work throughout all of Victoria. They can provide a wide range of common carpentry services as well as any custom carpentry projects.
8.     Vic Build Carpentry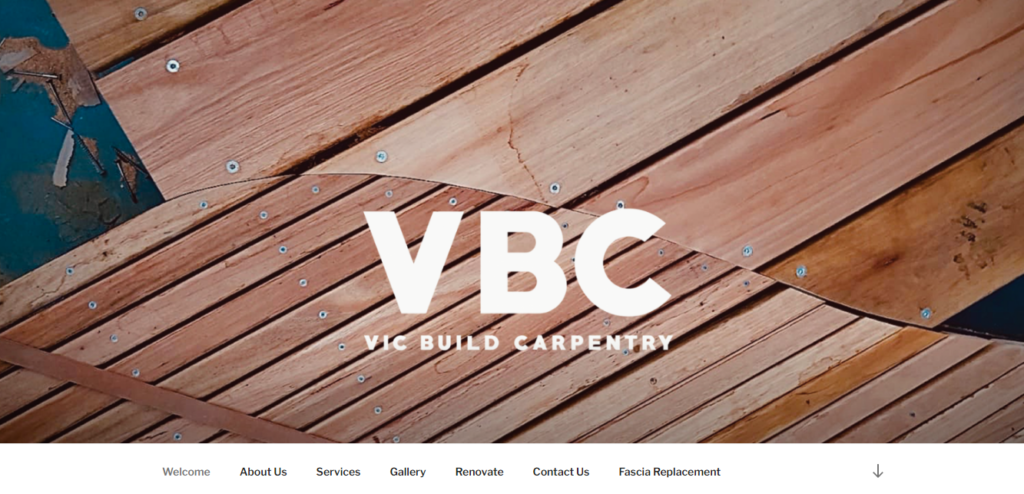 Vic Build Carpentry is a company that specially focuses on providing renovation services such as cladding, decking, and pergola construction. They are comprised of an adequately staffed and skilled team who provide consistent quality and flexible services to clients.
They service around the Melbourne area and their area list is directly stated on their website for the information of the client. Easy to navigate and straightforward page labels, their website is geared toward giving the clients the information most useful for them.
Price ranges and packages are not readily available on their website, but they do offer a quote service for the project a client needs. They assure that they offer all of their services at competent prices and make use of quality materials in the process.
To accommodate the busy schedules clients better may have, they have flexible working hours so that the project will still be finished within a timely manner. Their testimonials are also in a form of photos for clients can see the difference and decide if their renovations suit their preferences.
9.     Handyman of Melbourne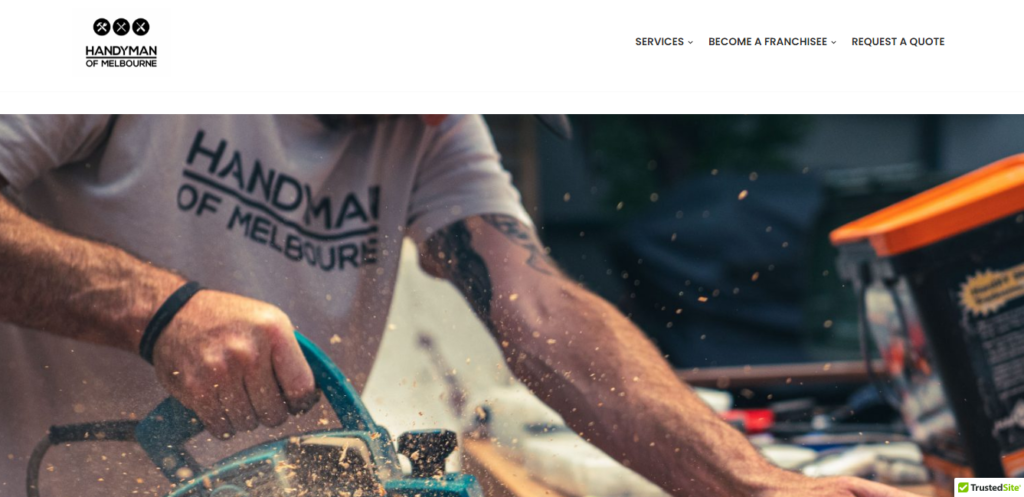 Handyman of Melbourne is an emerging handyman company that is always driven by exemplary customer service. They are able to accommodate both indoor and outdoor services mostly for residential homes.
Their website is certified and secured which greatly helps build their credibility as a brand. Furthermore, their inquiry form also accommodates images so that they could get a better look at the job and give just quotations.
Due to this, prices are not readily available at their site but reviews suggest that they are indeed competent and put a good value to the money paid. Apart from this, they are also highly commended for their professionalism and expertise in the field which is evident as well in their positive reviews.
They also present to other aspiring handymen a franchise pack wherein not only will they get a head-start on their business but also receive manual and support systems for the operations itself.