We love the cool and cozy effects of woods that we like to lavish our homes with wood furnishings.  However, we consider woodworks and woodcrafts as works for experts.
Carpenters are key members in the construction industry and are responsible for all the woodworks involved in building projects – from building roofs, door frames, window panels to installing, doors, window, and staircases.  Having the best designs in your furniture can brighten up everyone's mood and make your home the best place to be.  With all these to consider, you have to choose the best carpenters to give you the best in design, material, and workmanship.  Melbourne has a long list of carpenters to choose from, so we give you a list to guide you in your selection. Choose wisely!
1.     CARPENTERS of Melbourne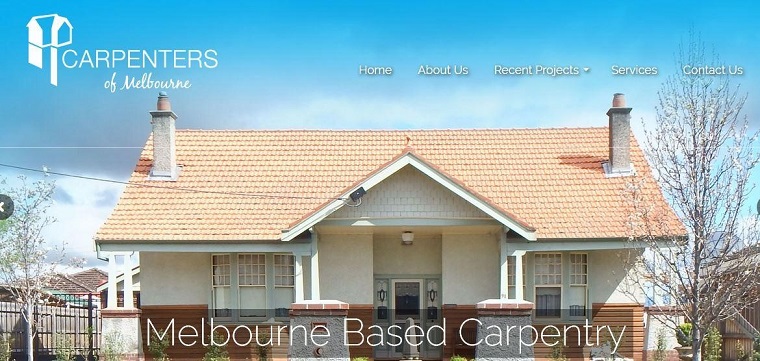 Best For:
All carpentry works
Services Offered:
Wall straightening
Wall/Eave cladding
Timber reveal windows
Solid doors
Address:
Melbourne VIC, Australia
Website:
https://carpenters-melbourne.com.au
Contact Info:
+61 401 888 533
Years of experience and great commitment give CARPENTERS of Melbourne a step above the basic tradesman with a great team work ethic and customer satisfaction to back them up.
This Melbourne-based business offers free, no-obligation quotes.  With an experience of over 15 years, you are assured of everything you need from a carpentry service provider.  Their aim is to deliver all projects on time, on budget, and to the highest construction standards guaranteed.
2.  Kenyon Building & Carpentry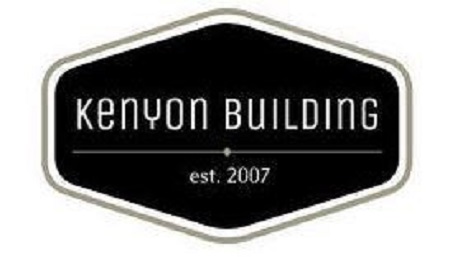 | | |
| --- | --- |
| Best For: | Bathroom renovations, fences, and gates |
| Services Offered: | Kitchen, laundry and bathroom renovations & re- modeling, residential & commercial maintenance & repairs, repairs/replacement of doors and windows, plastering repairs, decks, decking in Merbau, fences, fencing, privacy screens, repairs to woodwork and furniture, replacement of locks and screen doors, minor plumbing & electrical jobs, landscaping, retaining walls, handyman, assembly of flat-pack furniture, clotheslines & cubby houses, smoke alarm installation, picture hanging and putting up shelving, replacing light bulbs and fittings, and more. Just ask! |
| Address: | 32 Fitzwilliam St, Kew VIC 3101 |
| Website: | https://www.kenyonbuilding.com |
| Contact Info: | 0411 147 632 or email: [email protected] |
Kenyon Building & Carpentry is a family-owned and runs the business from the inner eastern suburb of Melbourne specializing in all facets of carpentry and odd handyman jobs.  All work is guaranteed, insured and performed by experienced carpenters.  Established in 2007, Kenyon Building prided themselves of customer satisfaction and provision of quality workmanship.
3.  A-Tech Home Improvements Melbourne

| | |
| --- | --- |
| Best For: | Foundation repairs, restumping, rectifying cracked walls, sinking floors, and sinking floors |
| Services Offered: | Restumping, floor level correction, re-leveling, brickwork repairs, sloping floors repairs, brickworks repairs, building inspections, bouncing floor repairs, squeaking floors, and deck constructions. |
| Address: | Box Hill Nth VIC, Australia |
| Website: | http://www.atechhomeimprovements.com.au |
| Contact Info: | 0418 173 644 |
Sloping, bouncing, and squeaking floors are just some of the issues you have at home that need the best carpenters in town.  A-Tech is one of the best choices one can have as it offers the best materials and high-quality workmanship.  No job is too big or too small for a team of competent carpenters.
Call today on 0418 173 644 for a free assessment and quotation.
4.  Hookeyscarpentry and Joinery

| | |
| --- | --- |
| Best For: | Interior, exterior, and specialty |
| Services Offered: | Renovations & repairs to federation style homes,bargeboard replacement, deck repairs & replacements, steel deck fabrication & installation for bush fire and wood rot prone areas, window & door replacement,  cladding repairs & replacements, detailed carpentry & joinery fit-out work, awning repairs & replacements, solid timber floor installation & repairs, loft ladders & skylights, carports & garages, custom benchtops,  roofing and more. |
| Address: | Surrey Hills, Vic, 3127 |
| Website: | https://www.hookyscarpentry.com.au |
| Contact Info: | 0419 440 645 |
Ran and operated by Michael Hooky, Hookeyscarpentry has been providing quality building and carpentry works for over 20 years.  When in need of renovations, restoration, and other project management assistance, call Michael on 0419 440 645 and avail of a free personalized quote.
5.  S&J Carpenters
| | |
| --- | --- |
| Best For: | Homebuilding, extensions, and renovations |
| Services Offered: | Frames, Fixes, Trusses, Lock-up, Extensions, Renovations, Assist Owner builders |
| Address: | Northland Center VIV 3072 |
| Website: | http://www.sjcarpenters.com.au/  |
| Contact Info: | 0413 977 521 (Balwinder) or 0450 320 040 (Craig) |
S &J Carpenters are expert builders of homes, including renovations and extensions, with years of experience in the building industry.  With S& J Builders, customers can expect a reliable and flexible service in the Outer Northern Suburbs of Melbourne.  You can contact them via 0413 977 521(Balwinder) or 0450 320 040 (Craig).
6.  J&S Hammertime Carpentry
Best For:
Structural Wall Removal
Verandas & Pergolas
Fencing & Privacy screens
Services Offered:
Home Renovations
Home Extensions
New Builds
Developments
Kitchen and Bathroom Renovations
Decking
Address:
2/36 Halsey Rd, Airport West VIC 3042
Website:
https://www.hammertimecarpentry.com.au/services
Contact Info:
(03) 9304 4239
More than 10 years ago, J&S Hammertime Carpentry was formed by two experienced carpenters – Jared Andrews and Scott Douglas.  Since then, they have completed numerous home renovations, extensions, and carpentry projects which earned then quality builds and satisfied customers.
For your renovation and carpentry needs, contact J&S Hammertime.  There's no job they can't manage.
7.  M.J. Harris Carpentry
| | |
| --- | --- |
| Best For: | Renovations, restorations, carpentry, and buildings |
| Services Offered: | Carpentry works for home and office exterior andinterior including doors and windows, repairs and maintenance, Renovations of kitchen, bedrooms,  laundry, bathroom, homes, decking, Pergolas Melbourne, alfresco, gazebos, carport and sheds, fences, gates, and screens |
| Address: | 3/12 Mercedes Drive Thomastown VIC 3074 |
| Website: | https://www.mjharriscarpentry.com.au |
| Contact Info: | 402 272 997 |
M.J. Harris Carpentry is a team of qualified and dedicated individuals working towards excellent workmanship to enhance your homes.  This construction company has a diverse team capable of a vast array of work which has taken them all over the Melbourne metropolitan region and beyond.  There is no job in your homes, offices, or factories that it out of their scope.  For a free quote, call 9431 1177 or email at [email protected]
8.  Lonibuild Carpenters Melbourne
Best For:
Interior and exterior carpentry
Kitchen Renovations in Melbourne
Services Offered:
Floorboards
Decking
Picket fences
Pergolas in Melbourne
Address:
104/214 Chetwynd St North Melbourne, VIC 3051
Website:
https://www.lonibuild.com.au/contact-us/
Contact Info:
402 272 997
Considered to be the best carpenter in Melbourne, the Lonibuild Carpentry has a proven record of accomplishment and reputable business in Melbourne.  The company ensures that all projects are accomplished with utmost professionalism using quality materials to ensure customers of a satisfying end result.
9.  Mangrove Builders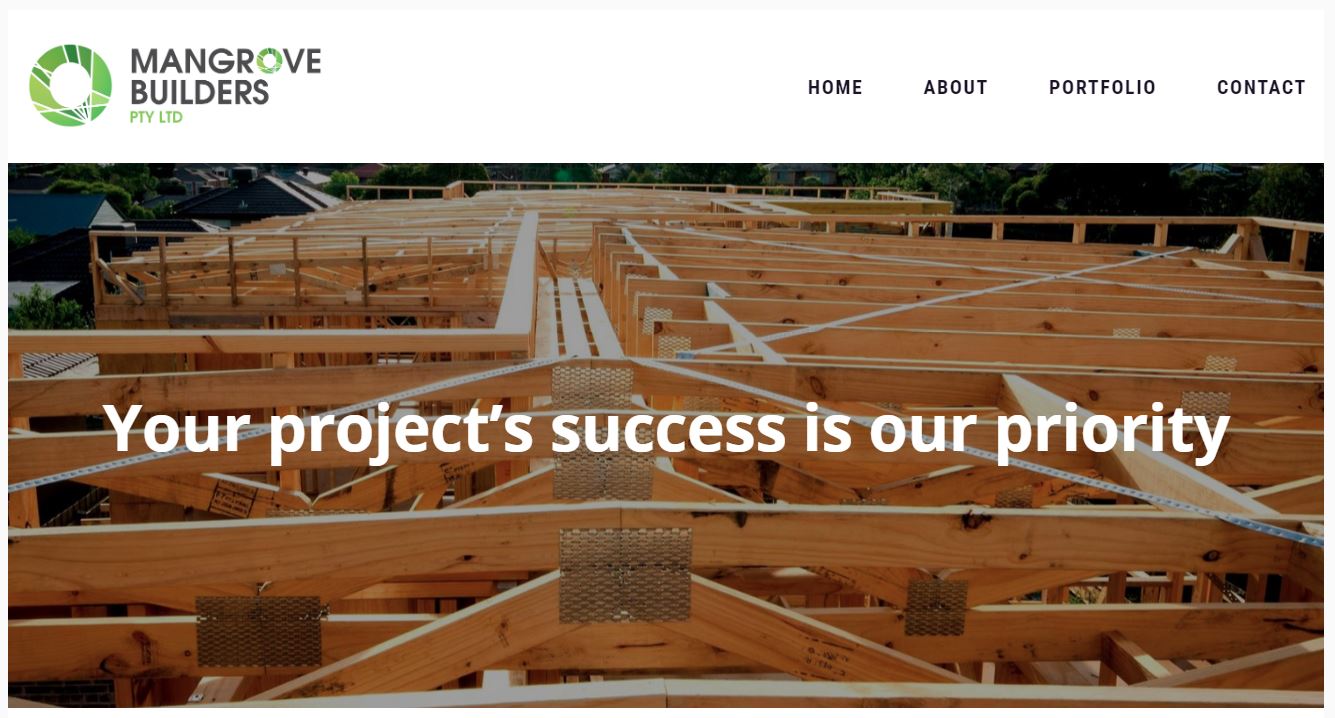 Best For:
Professional yet affordable craftsmanship and carpentry
Services Offered:

Contract Carpentry
Licensed Building

Address:
Glen Waverley VIC 3150
Website:
https://www.mangrovebuilders.com.au
Contact Info:
+61 420 535 010
Mangrove Builders has focused on providing professional contract carpentry services for residential and commercial projects since 2014. At Mangrove, they would prefer if they can speak with the customers in person in order to gain an in-depth understanding of your planned building needs and provide a tailored quote.
10. D Smith Carpentry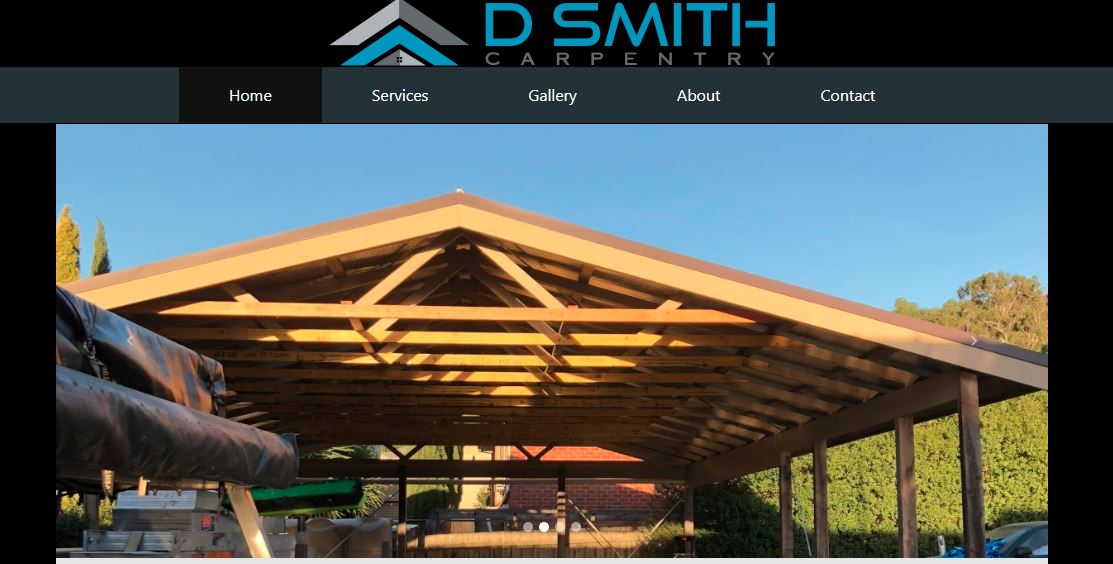 D Smith Carpentry is a premium carpentry business located in the North East of Melbourne that offers high quality carpentry work throughout all of Victoria. They can provide a wide range of common carpentry services as well as any custom carpentry projects.