Building a house is a huge investment. It is only reasonable for us to seek the help of the right people.
On our part, we want to extend our help by sharing with you our list of the six most reliable home builders in Melbourne. The companies you will find below have built numerous homes of great quality and durability. They believe that homes are more than just structures made of steel, wood, and stones.
Let's take you on a journey to get to know these companies.
We're ready if you are!
1) Boutique Homes

BEST FOR
Custom homes
SERVICES
House and land package

New constructions

Design and build

Knockdown and rebuild

Renovation works

Indoor and outdoor construction

Kitchen, living room and family room works

ADDRESS
81 Lorimer Street, Docklands, Melbourne, VIC 3008
CONTACT
Phone: (03) 9674-4500

Email: [email protected]

WEBSITE
https://www.boutiquehomes.com.au/
Boutique Home has over 40 years of industry experience, creating high-quality and durable homes for clients in Melbourne. They are committed to raising the standards of building homes. Boutique Home forges solid relationships with clients, suppliers, and tradespeople as part of their dedication.
Why choose Boutique Home?
Upfront pricing always
Financial options
12-year warranty and 25-year structural guarantee
2) Mimosa Home

BEST FOR
House and land packages
SERVICES
Indoor and outdoor constructions

Building design

Interior design

Project management

Design and build

Home upgrades

Ready built home

ADDRESS
1/123 Elgar Road, Derrimut, Melbourne, VIC 3026
CONTACT
Phone: (03) 8361-1900

Email: [email protected]

WEBSITE
https://www.mimosahomes.com.au/
Mimosa Home is one of the leading companies in Melbourne. A home built by Mimosa Home sums up your own personal style and lifestyle requirements. When they build your home, they consider the family memories you will create with it. For this reason, they thoughtfully consider each detail—from planning and design to construction and final fit-out.
Why choose Mimosa Home?
Chance to win your dream home up to $250,000
RACV Emergency Home Assist
Fixed-price contracts
3) Granvue Homes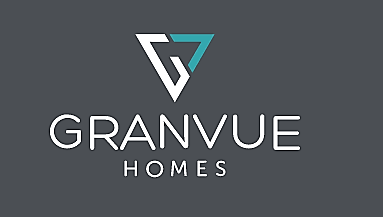 BEST FOR
New construction
SERVICES
Indoor and outdoor constructions

Kitchen renovations and remodeling

Residential homes

Project management

Knockdown and rebuild

Color consulting

Interior design

Site management

ADDRESS
45 Keilor Park Drive, Melbourne, VIC 3042
CONTACT
Phone: (03) 8361-1900

Email: [email protected]

WEBSITE
https://www.granvuehomes.com.au/
Granvue is a premier home builder in Melbourne that is known for its superb customer service and unique designs. Their goal is to make you satisfied every step of the way. This is why they don't only build structures, but also relationships.
Granvue homes embody style, perpetuity, functionality, and practicality. The company takes pride in its attention to detail, always offering top-notch quality inclusions at an affordable price.
Why choose Granvue?
Fast response times
Realistic timeframes
Quality materials and timeless designs
4) Beam Homes
BEST FOR
House and land packages
SERVICES
Home designs

New constructions

Custom-built homes

Floorplanning

Interior and exterior constructions

Project management

ADDRESS
1/277 Heaths Rd, Werribee VIC 3030
CONTACT
Phone: 1300-167-167

Email: [email protected]

WEBSITE
https://www.beamhomes.melbourne/
Beam Homes, a premier home builder in Melbourne, designs and builds homes with an array of inclusions or upgrades. They also provide flexible plans to better suit their customers' requirements. Compared to other builders, they offer more competitive, affordable, and reasonable prices.
Why choose Beam Homes?
Flexible layout for floor plans
Affordable and reasonable rates
Finance and investments
5) Symmetric Homes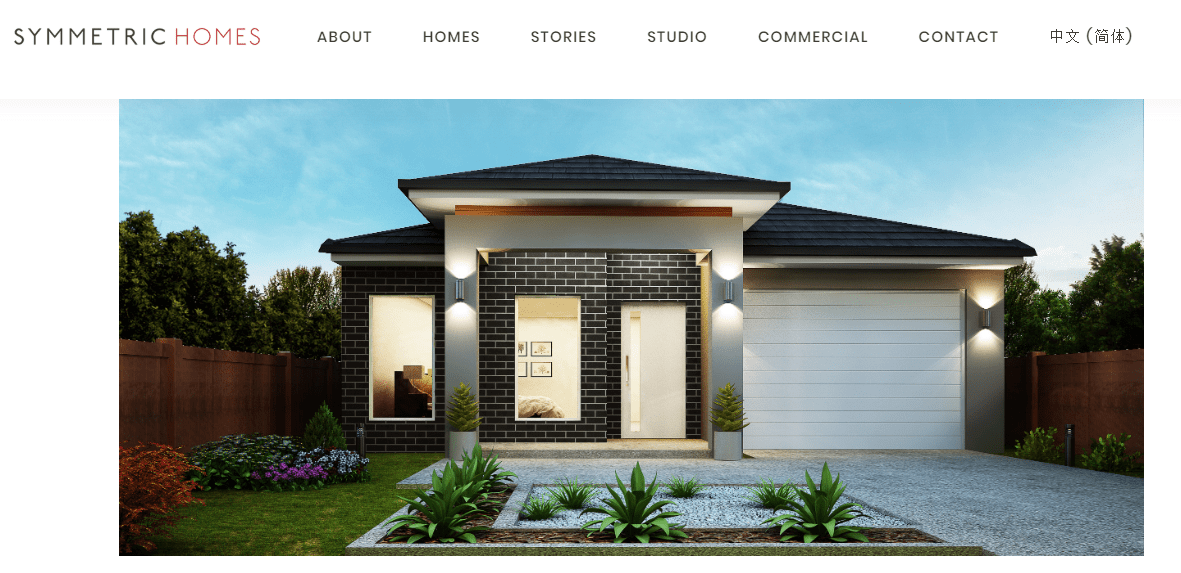 BEST FOR
Residential and commercial building construction
SERVICES
Custom homes

Interior design

Floorplanning

Project management

Design and build

Fit-outs

ADDRESS
33 Wirraway Drive, Port Melbourne VIC 3207
CONTACT
Phone: (03) 9676-2409
WEBSITE
https://symmetrichomes.com.au/
Symmetric Homes have spent over ten years in perfecting their building process to create quality homes. They cater to the needs of both local and international clients through transparent communication as well as well-organized procedures. You can expect reliability, great attention to detail, and first-rate workmanship from them.
Why choose Symmetric Homes?
On-time and on-budget
High-quality fittings and fixtures
One price and outlined inclusions
6) Summerwood Homes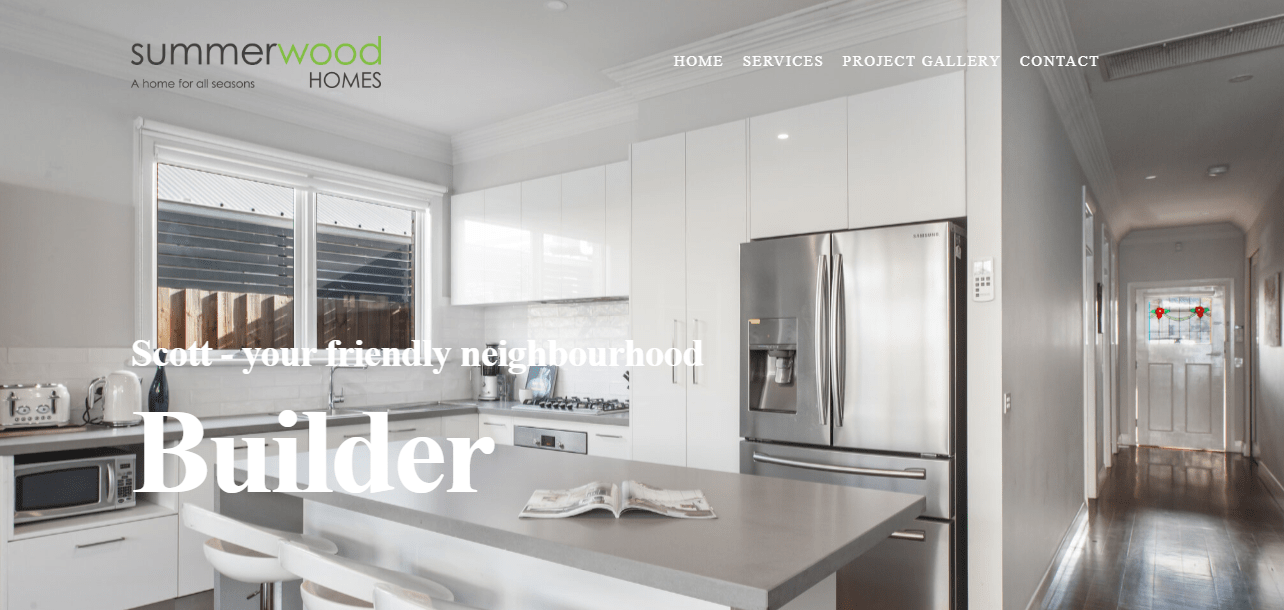 BEST FOR
Residential renovations
SERVICES
Green building

Tiny house construction

Garage building

Home restoration

Carport installation building

Deck repair

Exterior wall repair and foundation repair

Heritage building conservation

Home additions

Renovations

Modular home construction and additions

Project management

Site planning

Extensions and alterations

ADDRESS
Mailing: PO Box 6085, West Footscray VIC 3012
CONTACT
Phone: 0409-429-736

Email: [email protected]

WEBSITE
https://www.summerwoodhomes.com.au/
Summerwood Homes is the home builder in Melbourne that comes highly recommended for young families. The owner, Scott, works with extensions and alterations as well as renovations, specializing in restricted access. He has an eye for detail, extensive knowledge passed down from three generations, and a wonderful personality which makes clients feel at ease.
Why Summerwood Homes?
25 years of expertise
Established network of trades
On-time and on-budget