In today's fast-paced, modern world, people might just don't have the time to do research and make calls just to find the right plumber to hire. Also, in cases of emergency, it's important that you have a list of your go-to plumbing companies so you can resolve any problem and restore your peace of mind quickly.
In this post, we have outlined the best plumbers in Perth that you can call on for various scenarios. Read carefully, and perhaps you might want to keep the important details about them for easier access to the plumbing services you need.
1.    Drip Hunters Plumbing and Gas

Best For
Residential and Commercial Plumbing
Services Offered

Leaking Taps & Toilets

Blocked Toilets & Drains

Fixture Replacements

Back-flow Prevention

CCTV Drain Inspections

High Pressure Water Jet Drain Cleaning

Hot Water Servicing and Replacements

Plumbing and Gas Safety Inspections including leaks and Carbon Monoxide detection.

Address
Port Kennedy and Falcon, WA
Contact Information
(08) 9593 2183
Website
https://www.driphuntersplumbing.com.au/
Drip Hunters Plumbing and Gas is a a friendly family run business based in Port Kennedy and Falcon, WA. They cover all aspects of plumbing and their professional and courteous service ensures that the job is completed to the highest standard.
​They're proudly an award winner in the Rockingham Kwinana Chamber of Commerce and Mineral Resources 2019 Regional Business Awards.
2.     Tap Doctor
Best For
Plumbing and Gasfitting
Services Offered
Commercial plumbing

Backflow prevention

Gas and water leak detection

Washing machine installation

Toilet plumbing, repairs, and installation

Address
44 Kings Park Road, West Perth, Western Australia 6005
Contact Information
1300 673 165
Website
https://www.tapdoctor.com.au/
The plumbers at Tap Doctor have been commended by many because they always arrive on time, provide a work guarantee, and of course, complete any job to the highest standard. Another great thing that Tap Doctor has is their mobile showroom. Their plumbers arrive at your home with a mobile showroom van stocked with quality products that can be used from fixing taps to complete bathroom renovation. If you're interested in getting in touch with them, call them now at 1300 673 165.
3.     Jim's Plumbing
Best For
Emergency Plumbing
Services Offered
Hot water service, repair, and replacement

Gas fitting services and repairs

Toilet and cistern repairs

Dishwasher installation

Blocked drains and burst pipes

Address
PO Box 282, Rundle Mall SA 5000
Contact Information
1300 133 509
Website
https://www.jimsplumbing.net.au/
Jim's Plumbing understands that plumbing emergencies can happen day or night. No matter what time you need professional services, this company won't require you to pay extra. Despite this, you are still guaranteed to receive fast and efficient solutions for all your plumbing issues. Their most popular services include blocked drain repairs, appliance installation, leaking and burst pipe repairs, and leak detection.
4.    Gillies Group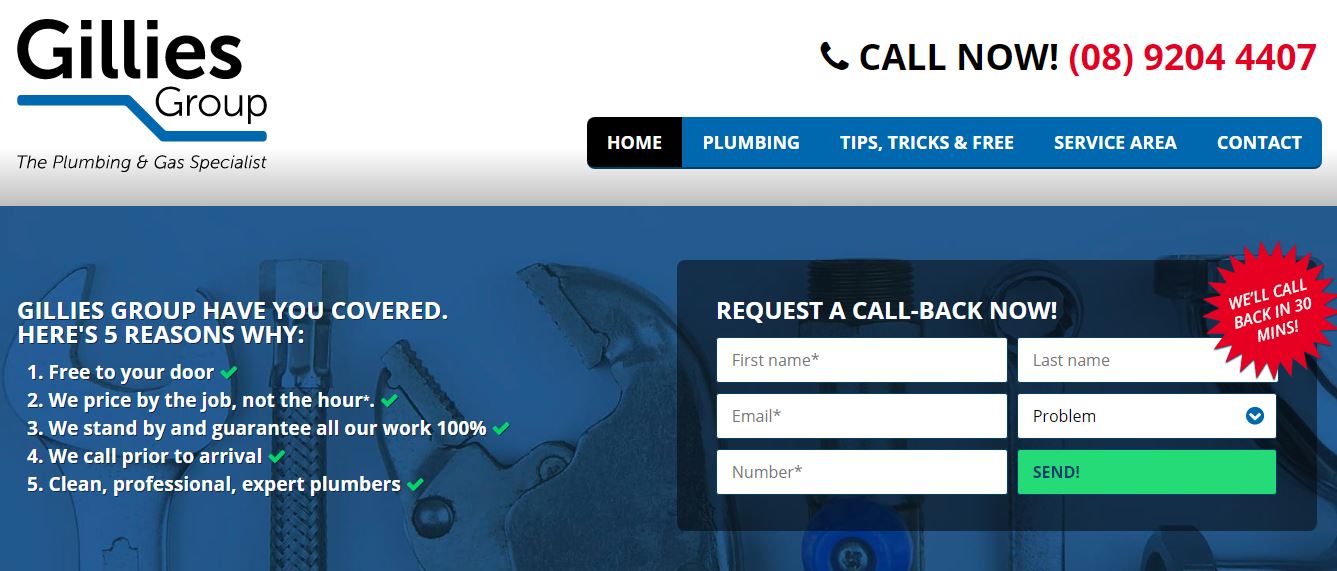 Best For
Non-invasive plumbing methods
Services Offered
LEAK DETECTION
LEAKING TOILET
BURST / LEAKING PIPES
LEAKING TAPS
BLOCKED DRAINS
FILTRATION
LOW WATER PRESSURE
WATERWISE PLUMBING AND GAS
FREE PLUMBING DRAINAGE DIAGRAM
WATER METER LOCATION
Address
P.O. Box 1640
Osborne Park
WA 6916
Contact Information
(08) 9204 4407
Website
https://www.gilliesgroup.com.au/
Gillies Group is an established WA owned and operated plumbing and gas company known for offering a personalised service to find the best solution for your plumbing issue. They suit their services and advice based on their clients' different budgets and needs. They're a member of the Master Plumbers & Gasfitters Association, providing both domestic or commercial plumbing services all carried out at a competitive rate.
5.     South Perth Plumbing & Gas
Best For
General Plumbing
Services Offered
Residential and commercial plumbing

Gas fitting services

Blocked drains and pipes

Emergency plumbing

Appliance installation

Address
Rivervale WA, 6103 Australia
Contact Information
0478 006 338
Website
http://www.southperthplumbing.net.au/
Whether you're a homeowner who needs help installing a plumbing fixture or a business owner looking for an experienced plumbing contractor, South Perth Plumbing & Gas is never a bad choice. In fact, they can be your go-to company for residential and commercial plumbing requirements. With their excellent workmanship and friendly service, you are guaranteed to get 100% customer satisfaction.
6.     Superior Plumbing Drainage & Gas
Best For
Drainage Services
Services Offered
Drain clearing and maintenance

Drain repairs and installations

Construction services

CCTV inspections

Emergency services

Address
5/64 McCoy Street, Myaree, WA 6154 AUST
Contact Information
1300 365 614
Website
https://www.superiorplumbing.net.au/
For complete drainage solutions, you can count on Superior Plumbing Drainage & Gas. This company provides services to various property types including commercial, residential, industrial, strata, and real estate. Known as a trusted drainage specialist, Superior Plumbing Drainage & Gas can conduct anything from emergency drain unblocking to drain repairs and installations. No matter what your needs are, they will fix it on time and without any fuss.
7.     Perina Plumbing & Gas
Best For
General Plumbing
Services Offered
Gas installations

All plumbing repairs, maintenance, and installations

Backflow prevention

Address
60 Gordon Road East, Osborne Park, Western Australia 6017
Contact Information
1300 051 013; 08 6377 8403
Website
http://www.perinaplumbing.com.au/
Perina Plumbing & Gas is one of Perth's leading plumbing specialists. Aside from conducting a wide range of plumbing work, they can also be relied on when it comes to backflow prevention and gas installations. Their other services include pipe repairs, renovation plumbing, hot water unit maintenance, and more. The wide expertise of Perina Plumbing & Gas only means that you're sure of getting appropriate service anytime you need it.
8.    WA Assett Plumbing And Gas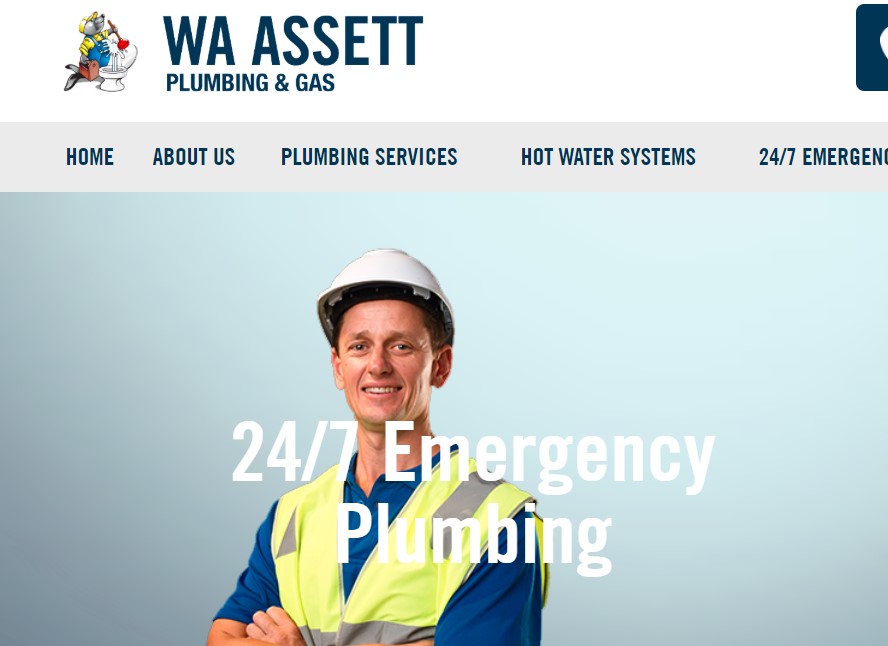 Best For
Residential or commercial plumbing & gas
Services Offered
Emergency Plumbing
Hot Water Plumber
Drainage
Gas
Building & Renovation
Installation & Maintenance
Address
Bayswater: 236 Collier Road, Bayswater
Homebase: 55 Salvado Road, Subiaco
Contact Information
[email protected]

9471 9955
0405 476 798

Website
https://waassettplumbing.com.au/
From system analysis and testing, through preplanning and design and into installation, maintenance and servicing, WA Assett Plumbing And Gas can take care of your plumbing and gas needs. With over 40 years of experience in Western Australian plumbing, the WA Assett Plumbing and Gas team have gained a diverse range of expertise to apply to any plumbing and gas problem. They also regularly maintain and service commercial and domestic plumbing systems all over the Perth metropolitan area, from fixing gas leaks and dripping taps, to unblocking drains and installing hot water systems.
9.    SDJ Plumbing & Gas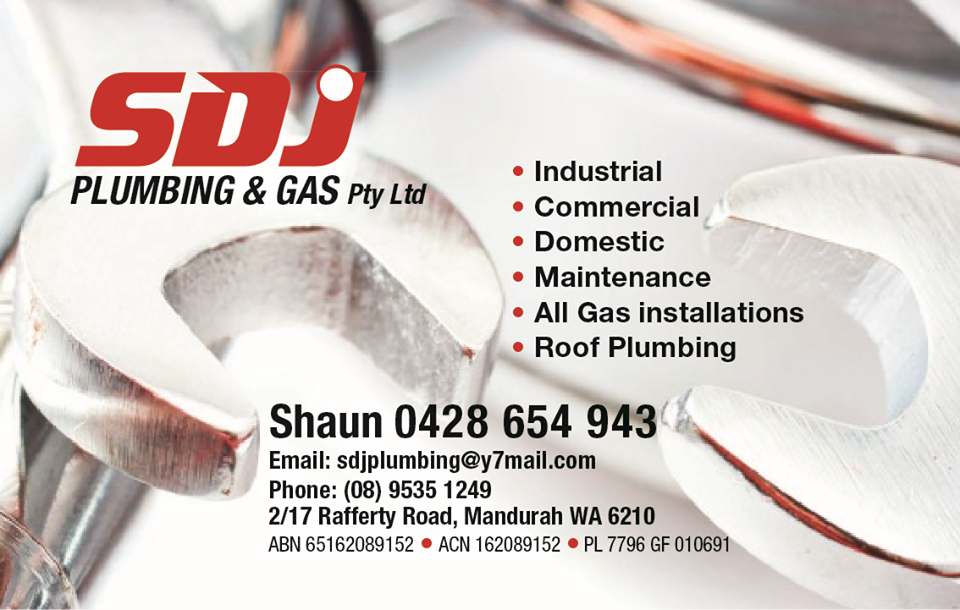 Best For
Free quotes with competitive prices.
Reliable, on time and guaranteed service
Services Offered
Sewer Conversions
Septic Tanks
Drains
Bathroom Renovations
Gas & Solar Hot Water Systems
Gas Cooking Appliances
Installation of Tapware, Toilets & Baths
New Homes Plumbing and Gas
Mini Excavator and 5-Tonne Excavator
Address
Unit 2/17 Rafferty Road, Mandurah, WA 6210
Contact Information
Mob. 0428 654 943 / P: 08 9535 1249
[email protected]
Website
https://www.sdjplumbing.com.au
Locally owned and operated in the Mandurah and surrounding areas for 7 years, SDJ Plumbing & Gas can take care of your residential, commercial or industrial needs, since no job is too big or small for their certified plumbers. They're available every weekday and by appointment on the weekends.
10.     The Plumbing and Gas Guys
Best For
General Plumbing and Gas Work
Services Offered
All plumbing works

Gas fitting services

Hot water services

Drainage services

Renovations

Address
2/3 Ledgar Rd, Perth WA 6021, Australia
Contact Information
1800 087 244
Website
https://theplumbingandgasguys.com.au/
From one man to a strong team of 25 employees, The Plumbing and Gas Guys has significantly grown over the years. They can take care of your plumbing issue whether it involves leaking pipes, gas fitting or blocked drains. And if you require an emergency plumber at the last minute, they can address your concern immediately. You may call at 1800 087 244 to get in touch with The Plumbing and Gas Guys at once.
11.    Youngs Plumbing
Best For
Roofing, aircon, and gas services
Services Offered

Drain Unblocking
Plumbing
Taps and cisterns
Roofing
Gas
Fire
Service Maintenance

Address
Unit 8, 84 Stirling Highway, North Fremantle 6159
Contact Information
Ph: 08 9335 2076

Fax: 9430 8355

Email: [email protected]

Account enquiries: [email protected]

Website
https://www.youngsplumbing.com.au
Youngs Plumbing is a family business, trusted in the Fremantle area since 1977. They offer a wide range of plumbing and handyman services to businesses, schools, local councils, institutions and the general public.
​They have a policy of maximum operational flexibility to suit your individual requirements, from working with your own staff, tradesmen and material to organising and executing an entire project. They have a large fleet of vehicles to offer prompt service with a response time usually of two hours or less. You can request a quote at: https://www.youngsplumbing.com.au/quote-form.html
12.     MI Plumbers

Best For
Commercial and Industrial Plumbing
Services Offered
Construction services

Plumbing maintenance

Surveying services

Address
Unit 9, 7 King Edward Rd

Osborne Park WA 6916

Contact Information
(08) 9204 5511
Website
https://www.miplumbers.com.au/
MI Plumbers is considered an industry leader when it comes to construction plumbing, retail fit-outs, and commercial maintenance. Also, they are always updated in the latest plumbing technology, allowing them to recommend the best methods and products for any project. And in case you're dealing with a recurring or ongoing issue, their experienced plumbers know what to do so you can avoid costly repair bills and interruptions.
13.     Nathan's Plumbing and Gas

Best For
General Plumbing
Services Offered
Maintenance, Residential, and Commercial plumbing services
Address
Unit 2/ 20 Elmsfield Road
MIDVALE WA 6056
Contact Information
(08) 9295-3331
(08) 9454-3815
[email protected]
Website
http://nathanspg.com.au/
Nathan's Plumbing and Gas can provide fast reliable and friendly service within the Perth metro area with competitive pricing. Their plumbers are ensured to arrive at the arranged time or keep you informed of any delays, explain what the problem is and how we intend to fix it, provide you with all replaced or removed parts, and charge honest prices and only for the work which needs to be carried out.
14.    Dynamic Plumbing & Gas
Best For
Holds a Master Plumbers accreditation and Gas safety certification, specializing in plumbing, drainage, gas and hot water
Services Offered
Hot Water Services
Gasfitting Services
Drainage Services
General Plumbing
Backflow
Renovations
Address
—-
Contact Information
0405 388 302
[email protected]
Website
https://dynamicpg.com.au/
Dynamic Plumbing & Gas have been providing outstanding installation and maintenance services. Their technicians have a combined experience of over 20 years in the plumbing, gas and drainage industry and are fully qualified, certified and friendly. Locally owned and operated, they are known around Perth for excellent time management, cost, tidiness and professionalism.
15.     Charter Plumbing & Gas
Best For
General Plumbing
Services Offered
Emergency plumbing

Commercial plumbing

Maintenance services

Hot water and gas services

Blocked drains

Leaking taps and pipes

Address
45 Wittenberg Drive, Canning Vale, 6155
Contact Information
(08) 9360 3777
Website
https://charterplumbing.com.au/
Charter Plumbing & Gas has been specializing in all aspects of residential and commercial plumbing for over 40 years now. With an enormous depth of experience, they can fix anything from leaking taps, blocked drains, to hot water systems. They are also staffed with emergency plumbers so your urgent plumbing needs are also dealt with no matter what time it is.