The bad news is pests causes us problems, our homes, and our properties but the good news is you don't have to endanger your health, the environment, and your wallet just to solve this problem.  All you need to do is visit their websites, leave them a message or call them to schedule an appointment. Then, you only need to sit back and relax for your troubles will be solved by either one of these experts when it comes to pest control.
1.   Active Termite Control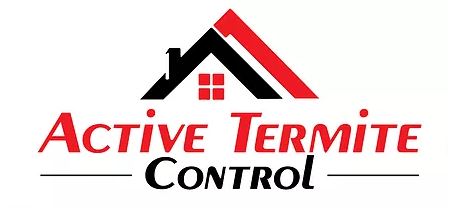 | | |
| --- | --- |
| Best For | Cockroaches, spiders, ants, bed bugs, rats, mice and termite eradication |
| Services Offered | Residential and commercial pest control, termite inspections, termite treatments |
| Website | https://www.activetermitecontrol.com.au |
| Address | 40 Gueudecourt Ave, Earlwood NSW 2206 |
| Contact Info | 0405790927 |
Active Termite Control believes in providing a safe and effective pest control service for their customers. The pest control methods they use include fumigation and spraying the interior and exterior of a home, treating roof voids and subfloors for all rats, cockroaches spiders and other pets, and the use of safe gel products within kitchens to treat all species of cockroaches. Active Termite Control also offers free knowledge and expertise to teach their customers techniques to keep pests away. All of their technicians have over 10 years experience in the industry and are trained and licensed.
2.   Master's Pest Control Sydney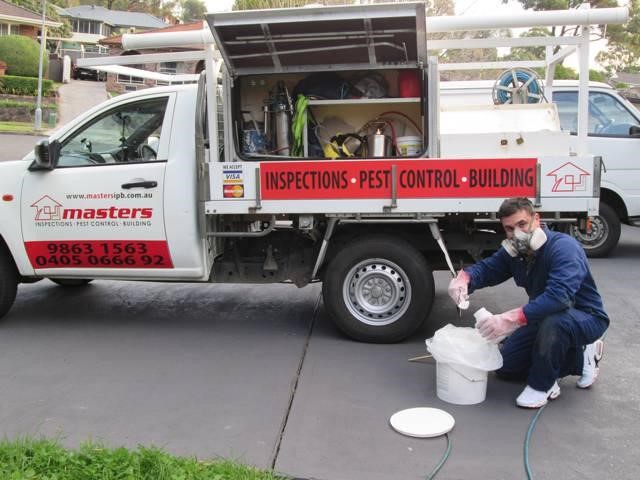 Best For
Termite Control
Services Offered
Ants Control

Bed Bugs Control

Cockroaches Control

Fleas Control

Flies Control

Mosquito Control

Rats Control

Spiders Control

Termites Control

Website
https://www.masterspestcontrolsydney.com.au
Address
5 Cyril St Greystanes, NSW 2145
Contact Info
(02) 8007 4666
Accessibility is an edge for this company for it has 3 branches all over Sydney namely in Cyril Street Greystanes, Pacific Highway Gordon and Kent Street. The company certainly meets the standards of pest control in Australia and not only that they made sure that their treatments only harm pests but not the environment.
3.   Micropest

Best For
Termites  Control
Services Offered
Cockroach Control

Fleas Control

Bed Bugs Control

Spiders Control

Ticks Control

Website
http://www.micropest.com/
Address
111 Yallambee Road Berowra, Sydney NSW 2081.
Contact Info
1300 24 33 77
Micropest is a small company in Sydney but they already have a branch in Chippendale, Wahroonga, and in Berowra. It is a small company does not hinder it from being competitive in the field for they have been operating for more than thirty-two years. Expansion maybe not their priority but being excellent in pest control definitely is. Who would not be an expert for having spent 3 decades in the service, right?
4.   Pestforce
Best For
Termites
Services Offered
Ants

Bed Bugs

Birds and Bird Mites

Cockroaches

Fleas

Ground Dwelling Spiders

Wasps

Rodents

Website
http://pestforce.com.au/
Address
20 Kenthurst Rd, Round Corner NSW 2158, Australia
Contact Info
(02) 9651 2311
If you're looking for an extraordinary service then Pestforce is the best option for you. The company uses the help of well-trained man's best friend in tracking termites in your homes and in your business.  For them, dogs are not only pets but could also be a force against pests as they are experts in sniffing their way to find infestations. Booking them is hitting two birds with a single stone for it would feel like watching a dog show while having your problems with pests get solved.
5.   Service Now Pest Control Solutions

Service Now Pest Control Solutions is one of the most professional pest controllers in Sydney with over 20 years of experience. They offer a wide variety of pest management services and tackle a wide variety of pests: fleas, termites, cockroaches, rodents, wasps, bees, spiders, birds, and ants.
6.   Assassin Pest Control

Best For
Termite Control
Services Offered
Spiders

Rodents

Cockroaches

Fleas

Birds

Website
https://www.assassinpestcontrol.com.au
Address
Pest Controller, Termite Specialists, Sydney, NSW
Contact Info
1800674115
If you are tired of waiting for your pest-control services because they take a long time to arrive and save your day, then Assasin Pest Control is your hero. The company promises its clients punctuality and preparedness like no other. Termites are their area of expertise and with their knowledge and skills gained through years of experience will surely keep your dwellings termite-free.
7.   ABC Pest Control
Best For
Termites
Services Offered
Cockroaches

Rodents

Bed Bugs

Fleas

Spiders

Website
https://abcpestcontrolsydney.com.au/
Address
Sydney NSW, Australia
Contact Info
0404130944
ABC Pest Control promises its clients their money's worth kind of service. They offer packages that are affordable and are not limited to addressing pest- related issues but also in preventing them from bringing a hammock to your homes and your commercial properties. ABC certainly has their A-game for they are accessible all over Sydney. Call them and know what else they can offer yourself or you could also visit their website www.abcpestcontrolsydney.com.au.
8.   Sydney's Best Pest Control
Best For
General Pest Control
Services Offered
Residential

Commercial

Real Estate & Strata

Pest Inspection

Pest Treatment

Pest Control Aftercare

MSDS Sheets

Eastern Suburbs Pest Control

Website
https://www.pestcontrolsydney.com.au/
Address
Greater Sydney, NSW, 2000
Contact Info
1800 819 189
If you visit the website of Sydney's Best Pest Control, you will be bombarded with a number of testimonials from satisfied customers of this company.  It makes you wonder what this company can offer its clients. Simple! 100% money back if unsatisfied with their service, free advice, and quotes on how to terminate and prevent pests and a promise to address customer's concern on the same day they called for help. Go visit their website and schedule an appointment to put an end to your problem.
9.   Sydney Pest Control Experts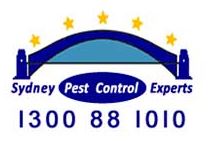 | | |
| --- | --- |
| Best For | Emergency pest callouts |
| Services Offered | Domestic, commercial and industrial pest control and termite services |
| Website | https://sydneypestcontrolexperts.com.au/ |
| Address | 99A JOHNSTON CRESCENT, LANE COVE NORTH NSW 2066 |
| Contact Info | 1300 88 10 10 |
Sydney Pest Control Experts is a local, family-owned business providing services in the Greater Sydney area since 1990's. All of their pest control technicians are fully qualified, licensed and follow a permanent in-house training routine to ensure that their practices and procedures are completely compliant with the latest OH&S requirements for the pest control industry.