Are you looking for the best toilet renovation Singapore contractors because you want to upgrade the aesthetics of your toilet? Or perhaps make it more functionally efficient or modern?
Looking for the right people to do the job can be an exhausting task. So, we took the initiative to take the work out of your hands.
After hours of searching, we were able to collect six renovators that provide stellar toilet renovation services in Singapore.  These folks can surely come up with the design you want for your lavatory.
1. Livspace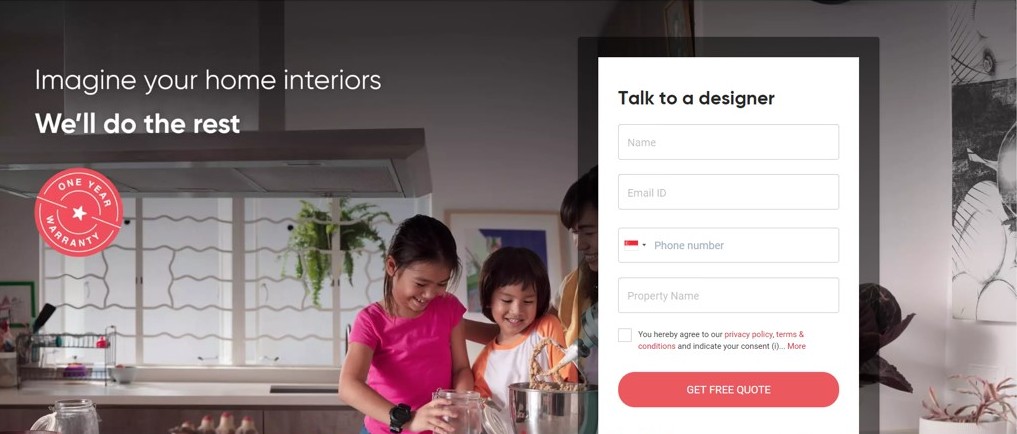 BEST FOR
Renovations, Full Home Interiors, Carpentry
SERVICES/SCOPE
Renovations
Design and build
Carpentry work
Demolition, hacking, masonry, plumbing, etc.
Furniture and decor sourcing
PRICING
You can talk to a designer to get a free quote and sample designs.
WEBSITE
https://www.livspace.com/
ADDRESS
Level 6, Beach Centre, 15 Beach Road, Singapore 189677
CONTACT
https://www.livspace.com/
Livspace, as Asia's biggest interior designer, is also one of the leading platforms for renovation and innovation. They have award-winning designers and verified contractors to help customers make their long-lasting dream homes a reality.
To make sure they only hire proven contractors and service professionals, each contractor undergoes a 3-step quality check: Onboarding (portfolio screening), Testing (performance evaluation projects) and Monitoring (via a project manager).
For peace of mind, customers also get $4 million insurance cover by AXA as well as a one-year warranty on all civil and woodwork.
Livspace has proven their mettle in various living spaces, including condos, HDB homes and landed homes. You can start the process of building or renovating any space in 5 easy steps via their convenient and easy-to-use platform.
Don't just take our word for it, check out past testimonials and feedback from over 20,000 happy and satisfied clients. In fact, 4 out of 5 customers recommend Livspace — which is why we think it's one of the best toilet renovation Singapore contractors.
2. Renovation Contractor Singapore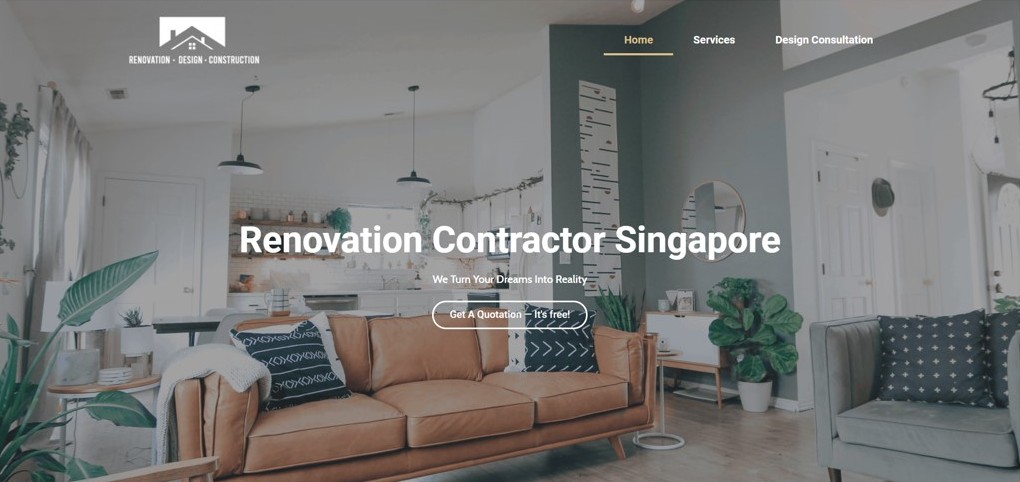 Renovation Contractor Singapore can turn your design dreams into reality… even for your toilet.
With award-winning interior designers at your disposal, they can create your perfect home from start to finish. In their capable hands, any room can be both functional and inspirational.
This full-service contractor and interior designer can handle any job, big or small, be it a simple paint job or a full renovation. You'll find yourself in exceptional hands with licensed professionals, responsive customer service and excellent after-sales support.
3. Jaystone

BEST FOR
Renovation contractor services
SERVICES
Bathroom and toilet renovation

Kitchen renovation

Carpentry

Flooring tiling

Feature wall

Drywall partition

False ceiling

Painting

Doors

Waterproofing

Window grille

Electrician

Plumbing

ADDRESS
1090 Lower Delta Road #03-07N Singapore 169201
CONTACT
Phone: +65-6653-6215

Email: [email protected]

WEBSITE
http://www.jaystonerenovation.com/
Jaystone offers bathroom and toilet renovation services and packages that can be tailored according to your preference. That's what makes them one of the best toilet renovation Singapore contractors.
The company's technicians can install a large variety of bathroom and toilet accessories such as toilet bowls, basins, doors, shower screen, plumbing, etc. They can also hack, dismantle, and overlay floor or wall tiles.
If you're interested, you can go to this link for a free quote. We think their rates are pretty good too.
4. ToiletRenovation.com

BEST FOR
Kitchen and toilet renovation services
SERVICES
Toilet overlay

Bathtub removal

Anti-slip floor treatment

Squatting to sitting toilet bowl conversion

Toilet shower screen

Toilet side swing door

Tiling works

Hacking works

Installation of toilet accessories

Grab bar installation

Wheelchair ramp customization, installation, and supply

ADDRESS
Singapore
CONTACT
Mobile: 8777 3003

Fax: 6699-1817

Email: [email protected]

WEBSITE
https://www.toiletrenovation.com/
ToiletRenovation.com is a Singapore-based direct contractor company specializing in kitchen and toilet renovations.
For 20 years, it has been providing services to all residential property types— small houses, HDB flats, condominiums, landed properties, etc.
If you want your sanitary ware changed or upgraded, ToiletRenovation.com is just a call/message away. They can accommodate most client requests when it comes to hardware and design.
5. JRS Design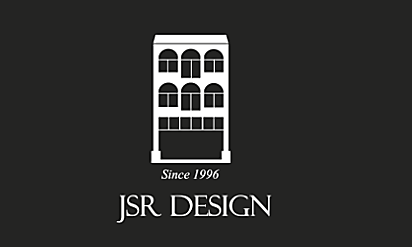 BEST FOR
Architectural interior design
SERVICES
Bathroom and toilet renovation

Living room

Dining room

Kitchen

Master bedroom

Common bedroom

Study room

Master bathroom

Kitchen bathroom renovations

HDB renovation

House renovation

BTO renovation

ADDRESS
109  Jalan Besar Singapore 208829
CONTACT
Phone: (65) 6398- 0900

Fax: (65) 6398- 0700

Email: [email protected]

WEBSITE
https://www.jsrdesign.sg/
Established in 1996, JSR Design is an award-winning, full-service build & design firm.  It's one of your ultimate go-to toilet renovation service providers in Singapore.
JSR Design's meticulously selected professionals have backgrounds ranging from engineering, architecture, and interior design.  Rest assured that you will achieve your desired toilet space when you work with them.
For inquiries, head to this page or feel free to send them an email message at [email protected].
6. SHE Interior Design
BEST FOR
Residential & commercial interior design, architecture works, and A&A works
SERVICES
Bathroom and toilet renovation and design

3D rendering

Office interior design

Architecture works

Addition and alteration works

Bedroom, kitchen, and living room design & renovation

Wardrobe design

Space planning

ADDRESS
21 Woodlands Close #09-43 Singapore 737854 (Primz Biz-Hub)
CONTACT
Whatsapp: +6594841863

Email: [email protected]

WEBSITE
http://www.sheinterior.com/
SHE Interior Design is an interior design and renovation company based in Woodlands, Singapore.  SHE provides a broad spectrum of services such as professional design consultation, material and color scheme proposal, budget planning, site coordination and supervision, furniture design, electronic appliance recommendation, renovation works, etc.  You will achieve your ideal toilet space in no time!
7. Elysian Design

BEST FOR
Residential and commercial renovation works
SERVICES
Bathroom and toilet renovation and design

Bathroom overlays

Removal and installation of bathroom & toilet fitting

Haulage and debris clearing

Kitchen, wardrobe, and living room renovation

Tile and vinyl flooring

Paintworks

BTO packages

ADDRESS
47 Kallang Pudding Rd., #08-08, The Crescent @ Kallang, Singapore 349318
CONTACT
Phone: +65- 6442- 0511

Fax: +65- 6442-0711

Whatsapp: +65-8780-3229

WEBSITE
https://elysiandesign.com.sg/
Elysian Design & Renovation provides high-quality workmanship and service for residential and commercial spaces in Singapore.
It has a team of talented and dedicated individuals who understand the importance of collaboration with clients in order to obtain the clients' dream homes and workspaces.
They ensure a high level of results and client satisfaction.  You can entirely rely on these people to convert your toilet into an accommodating and relaxing space you want it to be.
8. Unimax Creative

BEST FOR
Residential and commercial interior design
SERVICES
Bathroom & toilet renovation and design

Condo design

HDB design

Kitchen, living room, and bedroom design

Landed design and renovation

Interior design and renovation solutions

ADDRESS
288 Balestier Road #02-02, Singapore 329731
CONTACT
Phone: 6226-0110

Fax: 6220-0110

Email: [email protected]

WEBSITE
https://www.unimax.com.sg/
Established in 1997, Unimax Creative is an interior design and renovation contractor led by Andy Lan.  Together with his team of managers and designers, they create tasteful yet affordable living spaces for their clients.
They can help you renovate your bathroom and toilet tailored according to your desired functionality and design. Indeed, they've done a large number of toilet renovations already in the country.
---
In any case, those are the best toilet renovation Singapore contractors we could find. Give one of them a call for a quote on your lavatory renovation.
And don't be afraid to drop us a line if you have questions or comments! We always like hearing from you, especially if you have info to add about any of our selections.