With numerous painting contractors in Singapore today, it can be hard to determine the best painting services in Singapore. If you make the wrong choice, you won't just waste lots of time and money, but you'll also miss the opportunity to increase the beauty and value of your property.
We've put together a list of the best painting contractors in Singapore so you don't have to do the searching anymore. Assess their experience, services, and skills, and you'll certainly find the right one for your project.
1.     Ideal Colours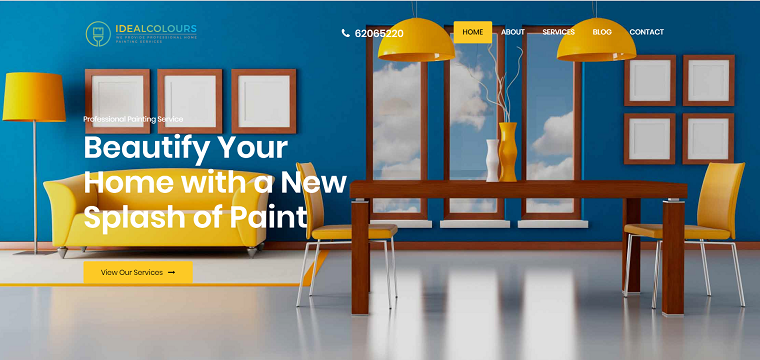 Best For
Commercial and Residential Painting
Services Offered
HDB and condo painting

Exterior building painting

Landed homes painting

Office painting

Toiler floor acid cleaning

Address
Blk 1023 Yishun Industrial Park A #04-58 Singapore, Singapore, 768762
Contact Information
62065220
Website
http://www.idealcolours.sg/
 Aside from providing professional painting services, Ideal Colours is known for their expertise in office and exterior building painting.
Once you work with their team, your needs will be considered from start to finish, leading to the success of the project in a timely manner. A
lso, their many years of experience working on large buildings, public structures, and small apartments means that they provide excellent painting services. That's why they're among the best painting services in Singapore.
2.     Painter Cube

Best For
Commercial and Residential Painting
Services Offered
HDB and condo painting

Wallpaper

Mural arts

Waterproofing

Landed house painting

Address
998 Toa Payoh North #07-05, Singapore 318993
Contact Information
66536260
Website
http://paintercube.com/
 Top-notch painting services suitable for HDB, condominiums, landed houses, and commercial establishments are available at Painter Cube.
They are proud to use only the best equipment and paint from trusted brands so that every job is carried out in an efficient manner.
In addition, their workers undergo intensive training that enables them to provide services that are of the highest quality.
3.     5 Star Painting Services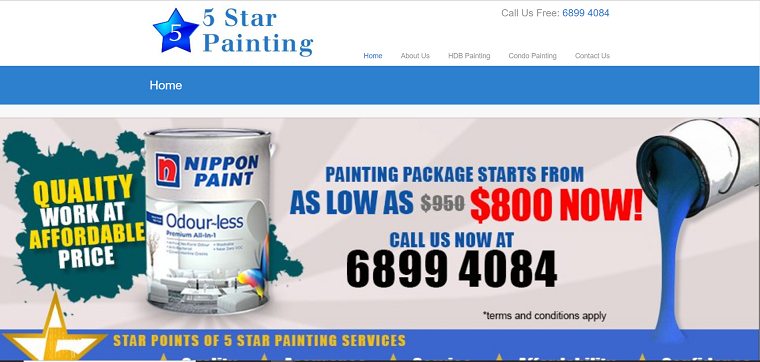 Best For
Residential Painting
Services Offered
HDB painting

Condo painting

Address
1 Commonwealth Lane Singapore 149544
Contact Information
6899 4084; 9127 0878; 6565 7747
Website
https://www.5starpainting.com.sg/
You can get your money's worth by hiring 5 Star Painting Services to colour any type of house, room or condo. For over 30 years, this company has kept its promise to provide affordable yet quality painting services to every household in Singapore.
For HDB and condo painting, they have Basic, Enhanced, and Premium packages on offer to suit varying budget ranges. Completion time usually takes 2-3 days so you know you can give your property an instant new, enticing look.
4.    A&J Painting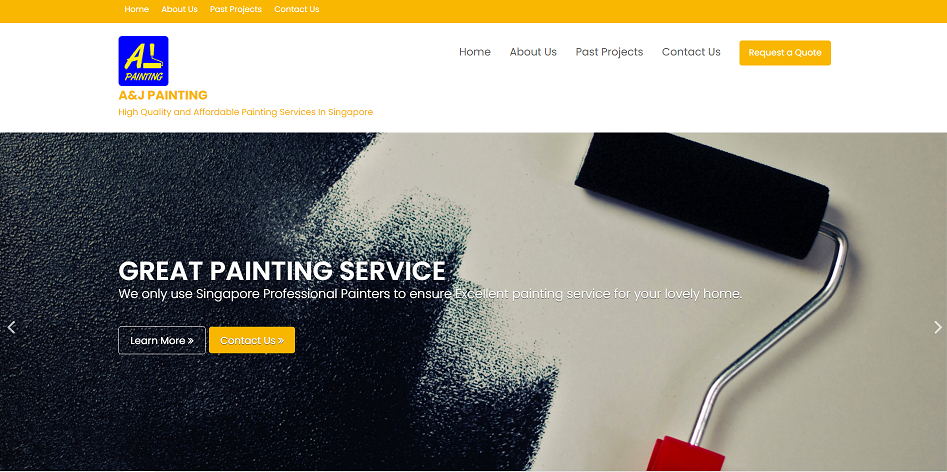 Best For
Wide Variety of Services
Services Offered
Painting

Aircon Systems

Electrical

Floor Polishing/Parquet Varnish

Marble Polishes

Dismantle Build in furniture

Carpentry

Plumbing

Wall Papers

Partition

False ceiling

Tiles hacking

Renovation works

Other handyman works

Address
190 Middle Road, #19-05, Fortune Centre Singapore 188979
Contact Information

[email protected]

| +65 9382 1820
Website
https://ajpainting.com.sg/
A&J Painting only hires Singapore Professional Painters to ensure that they are able to provide excellent painting service for your lovely home.  Other than painting, they also provide Handyman works, like electrical, aircon, floor polishes, plumber, drilling holes to hang pictures etc.
5.     PS Painting Service Singapore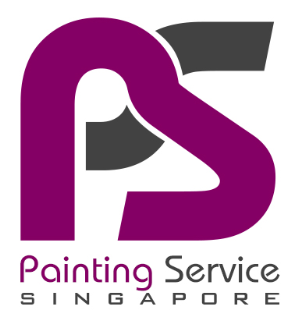 Best For
Residential and Commercial Painting
Services Offered
HDB and condo painting

Landed house painting

Retail and office painting

Address
7B Aliwal Street Chenn Leon Building, Singapore 199900
Contact Information
+65 6850 5025
Website
https://www.paintingservicesingapore.sg/
 PS Painting Service Singapore excels in the field of residential and commercial painting simply because of the commitment, experience, and skills of their workers.
With regards to residential painting, PS Painting Service Singapore can work on houses, condominiums, HDB, and villas.
Their team can also refurbish offices, shops, and plazas within Singapore. By hiring them, you never have to deal with second-rate painting guys anymore.
6.     Venue Painting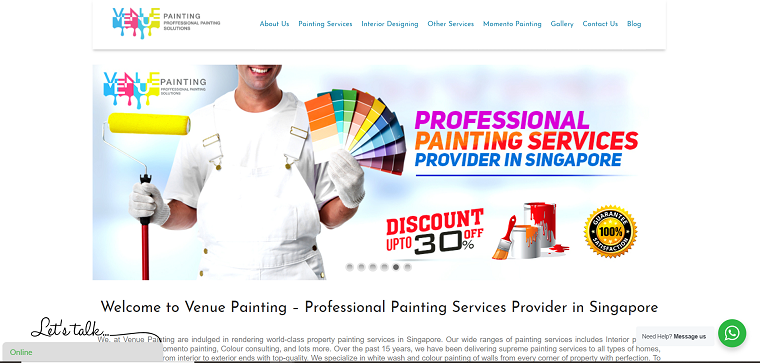 Best For
House Painting
Services Offered
Interior painting

Exterior painting

Momento painting

3D interior designing

Colour consultation

Address
66 Tannery Ln, Singapore 347805
Contact Information
+65-91424242; +65-69024460; +65-85902202
Website
https://venuepainting.com/
Venue Painting won't just slap down a few coats of paint on your property and call it a job well done. Their highly skilled and experienced painters will paint every corner to  perfection, considering your exact requirements and even your budget.
They have promotional packages for interior painting of HDB and condominiums, ensuring that clients will get excellent services without spending too much. That value for money makes them one of the best painting services in Singapore.
7.     Painting Service Singapore

Best For
Commercial and Residential Painting
Services Offered
HDB painting

Condo and private property painting

Interior painting

Address
Kaki Bukit Avenue 1 Shun Li Industrial Park Singapore, Singapore 417943
Contact Information
6844 3382; +65 6240 6849
Website
https://www.paintingservicesingapore.com/
Painting Service Singapore has been the go-to choice of many for commercial and residential painting because of their affordable service, 100% customer satisfaction guarantee, expert painters, and top-notch painting products.
Their professional and friendly team is always willing to help out should you have problems or issues in handling any painting job.
8.     Stamford Painters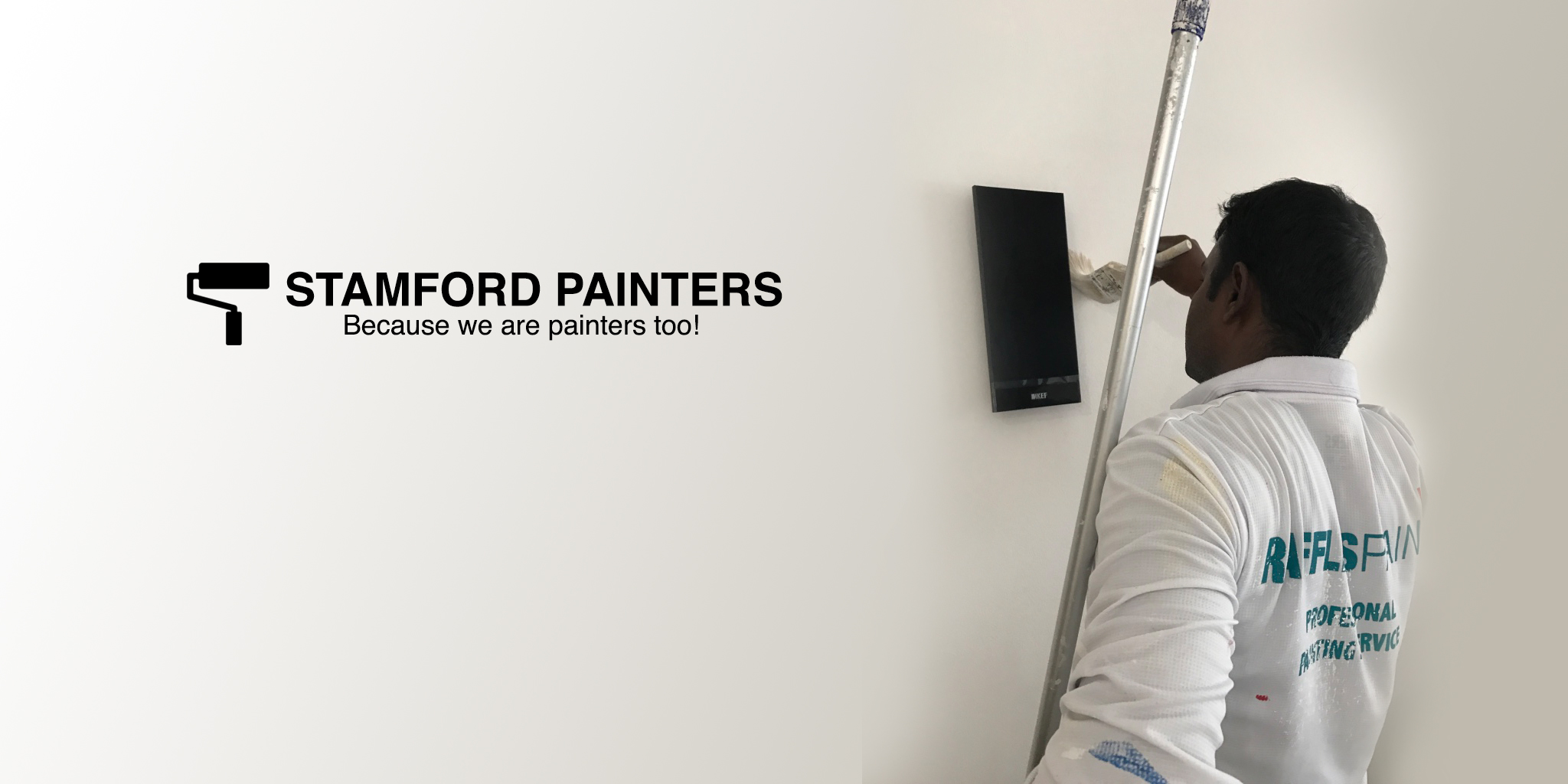 Best For
Full Painting Services
Services Offered
HDB Painting

Condo Painting

Landed House Painting

Commercial Painting

Address
367 Jalan Besar
Singapore 208996
Contact Information
9800 0041
Website
https://www.stamfordpaint.com/
At Stamford Painters, they use only experience and reliable painter for the paint job. Just answer a few questions and you'll have an accurate quote and dedicated project manager to book your paint job. Fast service and flawless painting for a fairprice. Paint with Singapore's leading painting company.
They are a top rated painting company for a reason; they put our customers first. With every paint job, you're assigned a project manager, who will be your single point of contact. They are there to walk you through the painting process, answer your questions and help you schedule our painting contractors. Whether you're looking for commercial or residential painting services, they've got you covered.
9.     Ecosense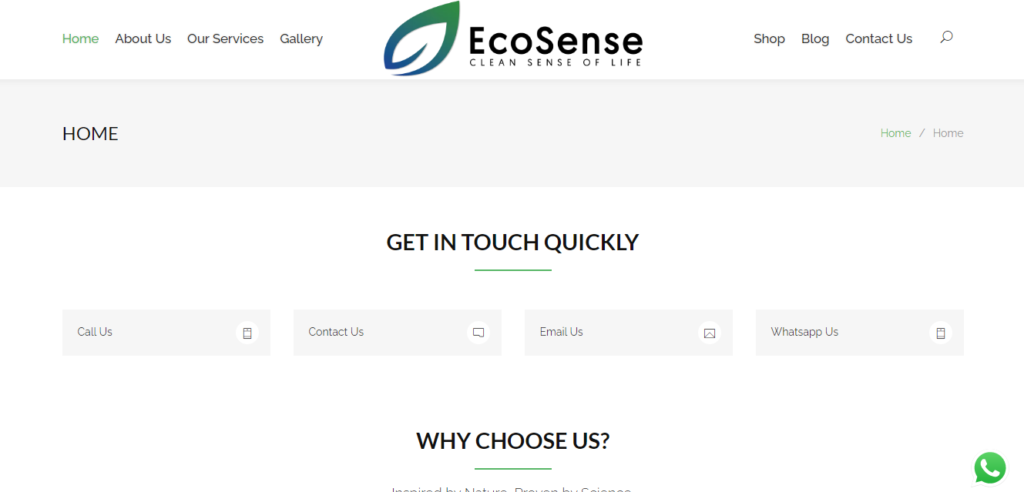 Ecosense is a force to be reckoned with when it comes to providing the best cleaning, decontamination and pest control services for any of your facilities that may need any of the said jobs. They are also one of the leading figures when it comes to the field of Pest and Mold control due to their commitment to safeguarding and preserving your health.
Using only state-of-the-art equipment, they aim to bring you smarter choices when it comes to cleaning your spaces that will cause minimal adverse effects to the environment. They use only environmentally-friendly products and chemicals to ensure that not only will you have less adverse side effects but also help in water conservation and recycling practices as well.
The company genuinely cares about your health and well-being so they make sure to employ only professional, well-trained and experienced personnel for your job. They possess the best equipment to ensure that they are also able to do their services efficiently and within the time frame that you request.
We recommend this company due to their prompt response and highly licensed and recognized services that will surely solve you pest and contamination issues, no matter where it may be.
10.    PaintingGuy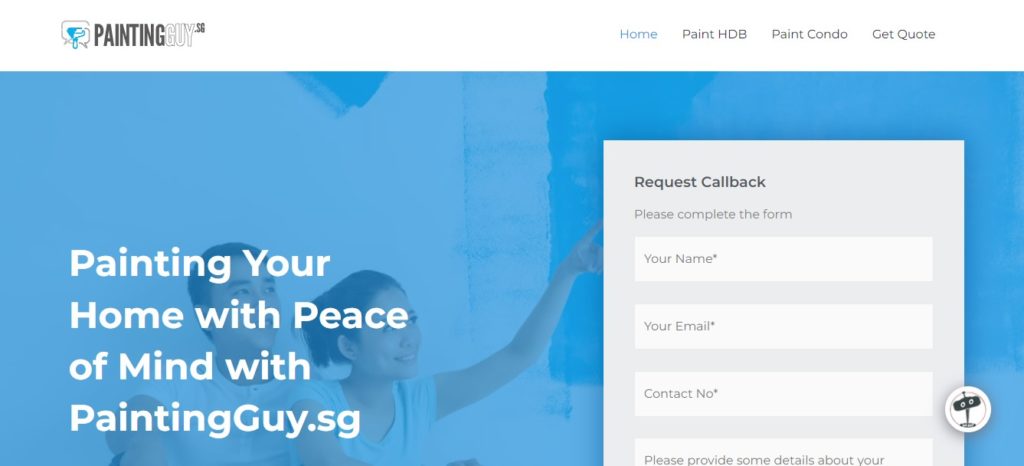 We can recommend PaintingGuy due to many reasons. First is they provide realiable painting service for HDBs and condos. Second, their excellent workmaship that came from their experience in painting over 100 homes in the country.
In comparison to other companies their work includes a minimun of two coats if paint. this is to ensure that your walls has the right color tone.
We love how they always use reputable paint like Nippon, Dulux, Jotun, SKK, Kansai, and Raffles Paint.  Plus, they also offer 30 days re-painting.
So if you see a patch on your wall do not hesistate to call and let them know!
–
Any queries about them or the others in this list? Send us a message and we'll get back to you!
You can also send in accounts of your experiences with them, in case you'd like to share your testimonials with other readers! Who knows, your experience just might be useful to another homeowner.