Do you want your Hong Kong house or office converted into something you can be proud of? The solution is quite simple: hire a reputable professional interior designer.
When it comes to interior design, Hong Kong boasts hundreds of competent interior designers.  To spare you the time and effort, we narrowed down the list for you.  We rounded up six of the best Hong Kong interior designers as your list of options.
We understand that one must consider many factors.  You need to know if they're trustworthy enough, can work on your budget, hold the same values as yours, or have the ability to deliver service on time. You'll get exhausted even before you get started.
Dear readers, we don't want you to go through such an extensive process.  Our list summarizes all you need to know about Hong Kong's best interior designers.
Ready to meet them? Let's go.
1)   Clifton Leung Design Workshop – CLDW.com.hk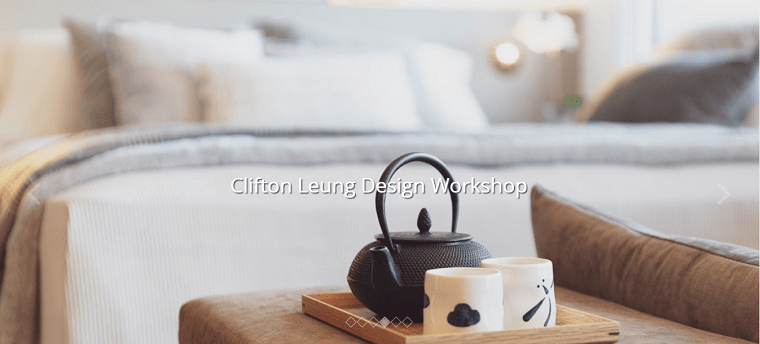 BEST FOR
Residential, retail, and commercial interior design services
SERVICES
3D rendering

Color consulting

Custom furniture, shelving, pantries, fireplace mantels, etc.

Suitable and universal designs

Kitchen remodeling

Interior design photography

Green building

Floor plans

Historic building design

ADDRESS
3/F, 128 Wellington Street, Central, Hong Kong
CONTACT
Phone: Clients hotline – 2815-6589 | General Hotline – 3106-8384

Fax: +852-3579-4489

Email: [email protected]

WEBSITE
https://www.cliftonleungdesignworkshop.com/
Clifton practices the ancient philosophy of "minimalism to maximization," believing that space is finite, but the design is unlimited.  Its team of innovative professionals has a great passion for lifestyle and design, delivering unique design pieces tailored to the specific needs and preferences of each client.  Clifton has been providing timeless designs that feature environmental friendliness, high-quality aesthetics, and functional effectiveness since 1997.
2)  Nelson W. Design Limited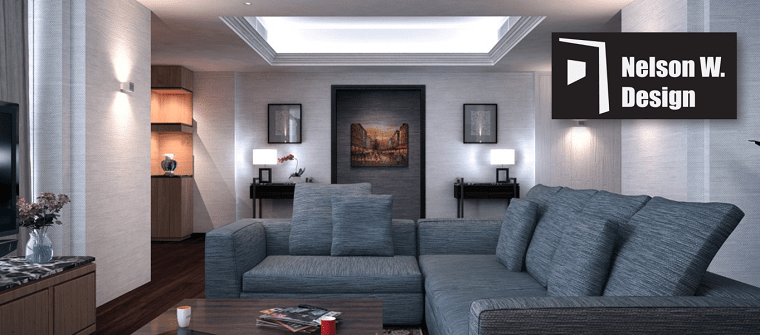 BEST FOR
Full-scale interior design services
SERVICES
3D rendering,

Custom built-ins, cabinets, furniture, storage, walk-in closets, etc.

Floor plans

Furniture selection

Project management

Sunroom design & construction

ADDRESS
Unit 803, 8/f., OfficePlus@Prince Edward, 794-801 Nathan Rd., Kowloon

Hong Kong

CONTACT
Phone: +852-5989-8045
WEBSITE
http://www.nelson-design.com.hk/
Nelson W. Design Ltd. is a full-service interior design firm catering to the residential, corporate, and retail needs in Hong Kong and the Philippines.  To let clients fully grasp the design concept, Nelson's 3D rendering team provides photo-realistic images to engage the customers and designers before the project implementation.  The firm's ultimate goal is to deliver world-class services promptly and within budget to exceed your satisfaction.
3)  Darren Design & Associates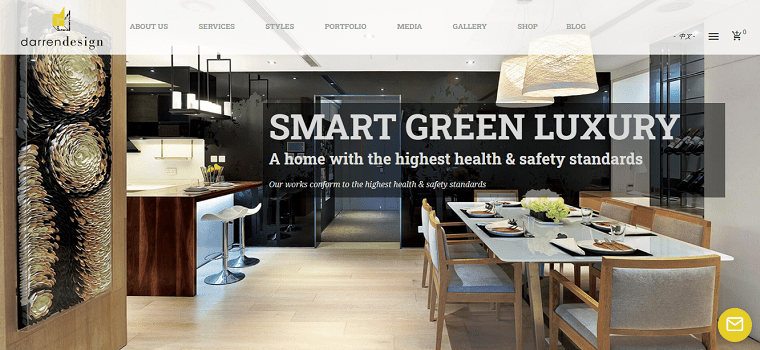 BEST FOR
Full-scale residential, retail, and commercial interior design services
SERVICES
Custom furniture

Feng shui design

Green building

Space planning

Project planning and contracting

Luxury interior design

Design and build

Furnishing

ADDRESS
Not available
CONTACT
Phone: +852-2557-7188
WEBSITE
https://www.dda.store/
Founded in 2001, Darren Design and Associates (DDA) offers a full spectrum of interior and project management services.  It's the first Hong Kong design company to implement strict standards of health and safety throughout the various phases of its projects.  With Darren's unique design style, there's no wonder that it has become a favorite by many famous local celebrities, entrepreneurs, and property developers.
4)  Urban: Design + Build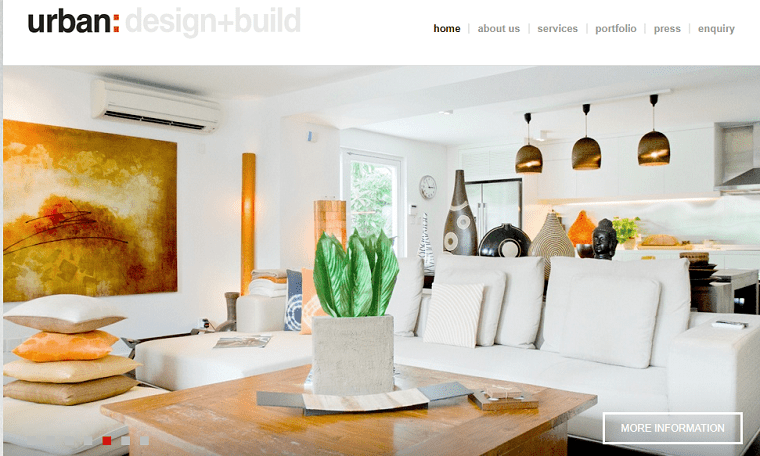 BEST FOR
Bespoke interior design, architecture, and construction services
SERVICES
Consultation

Space planning

Concept design

Design development

Residential and commercial interior design

Building renovations

ADDRESS
Not available
CONTACT
Phone: +852-3911-1232

Fax: +852-3911-1297

Email: [email protected]

WEBSITE
http://urban-designbuild.hk/
Urban: Design + Build is a unique boutique design firm established in 2010.  It has been providing Hong Kong homeowners and investors with bespoke interior design and architectural services.  Its team of creative professionals strives to add substance and style to every space they work on.  They collaborate with carefully hand-picked experts and partners to produce the desired outcome both designers and clients are aiming for.
5)  Original Vision Limited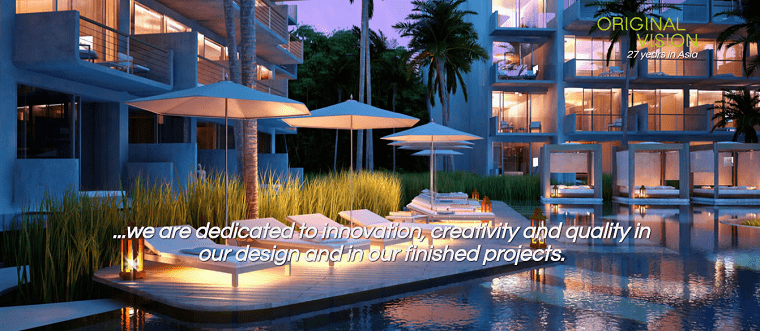 BEST FOR
Leisure architecture and design
SERVICES
Attic conversion

Color consulting

Custom entertainment centers, home theater, bicycle storage, built-ins, home bars, etc.

Bespoke furniture

Downsizing

Drafting

Energy-efficient homes

Decluttering

Project management

Handicap-accessible design

Interior design photography

ADDRESS
C-D 22F AXA Southside, 38 Wong Chuk Hang Rd., Wong Chuk Hang

Hongkong

CONTACT
Phone: +852-2810-9797

Fax: +852-2810-9790

Email: [email protected]

WEBSITE
http://www.original-vision.com/
Original Vision has been pioneering innovative concepts in leisure architecture and design in South East Asia for over 27 years.  Today, it has earned quite a good reputation in providing tailored solutions suited to each client's preference. The manipulation of light, color, texture, and space is the core of Original Vision's philosophy.  From this philosophy sprang forth its inspirational designs and end product.
6)  MADesign Studio Limited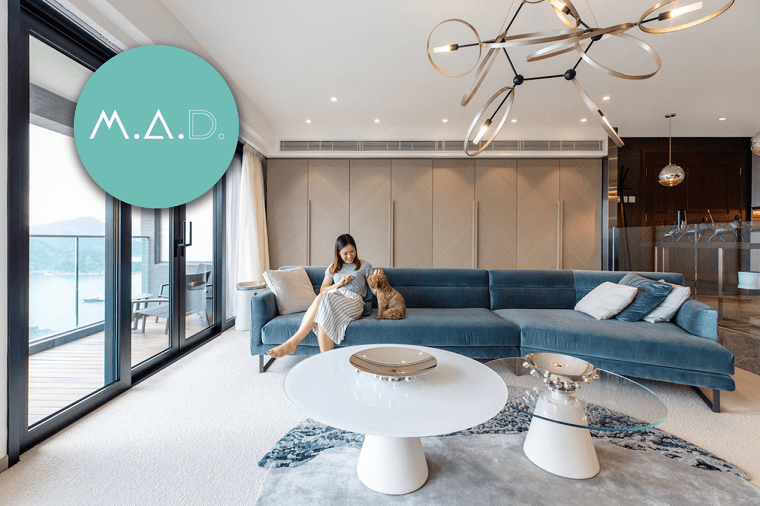 BEST FOR
Residential, commercial, and health care interior design & construction services
SERVICES
3D rendering

Color consulting

Custom furniture, pantries, rugs, shelving, storage, etc.

Sunroom design and construction

Furniture selection

Wine cellar design

Floor plans

Drafting

ADDRESS
RM 1351, 13/F Block B Profit Industrial Building, Kwai Fung Crescent

Kwai Chung, Hong Kong

CONTACT
Whatsapp: +852-5335-1005

Email: [email protected]

WEBSITE
http://www.madesign-studio.com/
The MADesign Studio team is comprised of creative experts who deliver world-class architectural interior design services. They have extensive experience in project management, branding, architecture, and graphic design.  Developing spaces is as natural as breathing for these guys.  They stand by their philosophy that "design is a dialogue," which is something personal and unique to each client.
7) 2plus4 Interior Design Ltd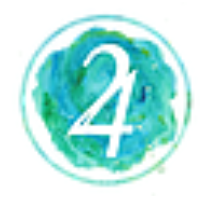 BEST FOR

Eco-friendly interior design

SERVICES

Interior Design

ADDRESS

24C Golden Sun Centre, 59-67 Bonham Strand West, Sheung Wan

CONTACT

[email protected]

| +852 3569 8194

WEBSITE
https://www.2plus4.com/
2plus4 is a Hong Kong-based interior design company that aims to make use of construction and decoration wastage to contribute to environmental protection. They take pride in being the first company who wanted to use eco-friendly materials in their interior design services. They also lower the wastegate.
They offer interior design services for both domestic and commercial establishments but they focus on low-income neighborhoods and seek to offer economical interior solutions for them.
8) Atelier Lane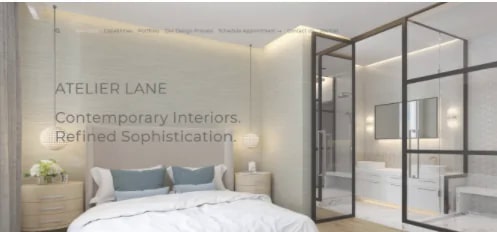 BEST FOR

Contemporary interior design

SERVICES

Complete Design and Documentation Service, Furniture Fitting and Equipment Specification, Styling and Personal Shopping, Concept Development

ADDRESS

Level 15, C Wisdom Centre 35-37, Hollywood Road, Central, Hong Kong

CONTACT

[email protected]

| +852 9558 3007

WEBSITE
https://atelierlane.com/
Atelier Lane is an interior design company that specializes in refined and sophisticated contemporary interiors, whether for residential or commercial spaces.
Their designs are guided by principles of minimalism which results in spaces with a sense of openness featuring clean lines and high ceilings along with modern architecture which celebrates innovative design. Atelier Lane believes in creating bespoke spaces for clients and ensures that every project is one of a kind.