The best renovation contractors in Singapore can improve any property within a specified schedule and budget.
The problem is, most people don't know how to pick a good renovation contractor out of the many on the island. Fortunately for you, we've gone ahead and found the top ones ourselves.
Below, you can read about them. We'll also give you the answers to all your queries about Singaporean renovation contractors.
The Best Renovation Contractors in Singapore
We chose the following based on their years in business as well as their track records — because let's be honest, 30 years in the industry mean little if your customers aren't happy with your work!
Here are the ones whose clients are overwhelmingly positive in their reviews. These are distinguished by great packages and service as well as reasonable rates and good quality.
1. Livspace
BEST FOR
Renovations, Full Home Interiors, Carpentry
SERVICES/SCOPE
Renovations
Design and build
Carpentry work
Demolition, hacking, masonry, plumbing, etc.
Furniture and decor sourcing
PRICING
You can talk to a designer to get a free quote and sample designs.
WEBSITE
https://www.trustedinteriorsingapore.com/livspace/
ADDRESS
Level 6, Beach Centre, 15 Beach Road, Singapore 189677
CONTACT
+65 3129 2402
Livspace is one of the leading platforms for home interiors and innovation. They have award-winning designers and verified contractors to help customers make their long-lasting dream homes a reality.
To make sure they only hire proven contractors and service professionals, each contractor undergoes a 3-step quality check: Onboarding (portfolio screening), Testing (performance evaluation projects) and Monitoring (via a project manager).
For peace of mind, customers also get $4 million insurance cover by AXA as well as one year warranty on all civil and woodwork.
Livspace has proven its mettle in various living spaces, including condos, HDB homes and landed homes. You can start the process of building or renovating your home in 5 easy steps via their convenient and easy-to-use platform.
Don't just take our word for it, check out past testimonials and feedback from over 20,000 happy and satisfied clients. In fact, 4 out of 5 customers recommend Livspace, so you know they're really among the best renovation contractors in Singapore.
2. Renovation Contractor Singapore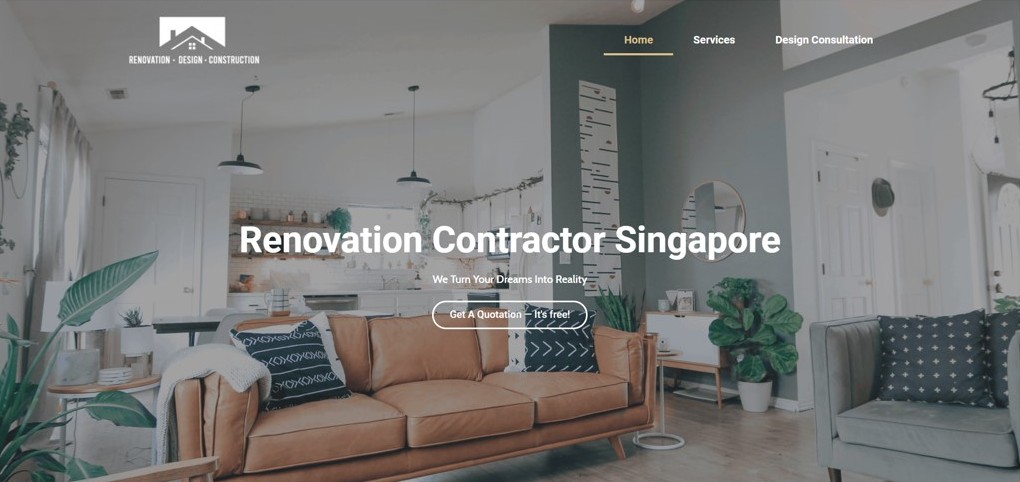 Renovation Contractor Singapore can turn your design dreams into reality. With award-winning interior designers at your disposal, they can create your perfect home from start to finish.
In their capable hands, any room can be both functional and inspirational. They can turn the heart of your home, the kitchen, into a space that inspires you to cook, bond, indulge and more.
This full-service contractor and interior designer can handle any job, big or small, be it a simple paint job or a full renovation. You'll find yourself in exceptional hands with licensed professionals, responsive customer service and excellent after sales support.
3. Office Renovation Singapore

Best For
Office Renovation
Services Offered
Renovation

Interior design

Installation

Space planning

Partitioning

Construction

Address
17 Mandai Estate, Singapore 729934
Contact Information
+65 6369 8123
Website
http://www.officerenovationsingapore.com/
For those who are looking for experts in office renovation, look no further than Office Renovation Singapore. They're undoubtedly among the best renovation contractors in Singapore.
This company has experienced and qualified renovation project managers and executives who can work on office repairs, large office renovation projects, and commercial redecorations.
Just let them know about your budget, the amount of space to be renovated, timeframe, and your chosen design and colours, and then Office Renovation Singapore will do all the work for you.
4. Unimax Creative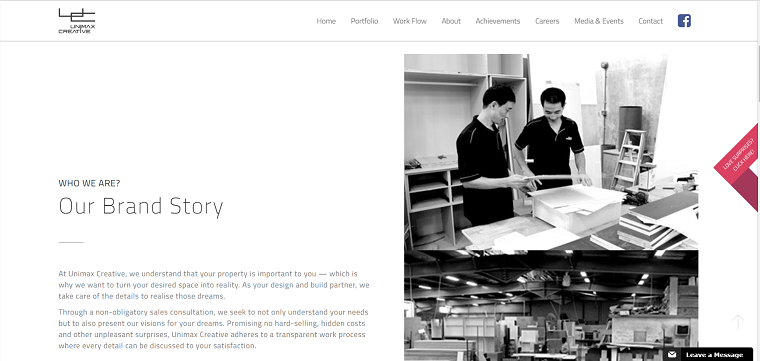 Best For
Design, Build, and Renovation
Services Offered
Home interior design

Commercial interior design

Renovation solutions

Address
288 Balestier Road #02-02, Singapore 329731
Contact Information
6226 0110
Website
http://www.unimax.com.sg/
 At Unimax Creative, your style, needs, and personality will be considered so that your space will be transformed into your personal haven. They have a particular sensitivity to individual clients' personalities, so they're truly among the best renovation contractors in Singapore for custom work.
They can design condominiums, HDB, landed homes, kitchens, bedrooms, and then help you with colour scheme, material selection, and overall work. Visit their website to learn more about their design and renovation solutions.
5. JSR Design & Renovation Pte Ltd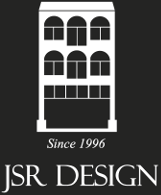 Best For
Interior Design and Renovation
Services Offered
Computerised space planning

3D designing

Finishing works

Home and commercial renovations

Address
109  Jalan Besar Singapore 208829
Contact Information
(65) 6398 0900
Website
http://www.jsrdesign.sg/
 Staffed with creative and dedicated artisans, JSR Design & Renovation Pte Ltd is able to provide complete building and renovation services, encompassing space planning, construction, interior decoration, and finishing works.
Using the latest technology and best materials, they make sure that your property looks unique and enticing.
Interested in the cost of hiring these experts? Check out their budget calculator online and take full control of your spending.
6. CASA Interior Design Pte Ltd
Best For
Interior Design and Renovation
Services Offered
Residential interior design

Commercial and office interior design

HDB renovation

Address
Oxley Bizhub 1, 61 Ubi Road 1 #03-22, Singapore 408727
Contact Information
6291 4846
Website
https://casaid.com.sg/
 CASA Interior Design Pte Ltd is an award-winning company that specialises in interior design and renovation work. Various award-giving bodies have noticed this company because of their history in creating exemplary designs and outstanding customer service.
No matter what your design and renovation needs are, you can only expect great workmanship and output from CASA Interior Design Pte Ltd.
7. Reno Guys Pte Ltd
Best For
General Renovation and Carpentry
Services Offered
Interior design

Custom cabinet

Painting, flooring, and tiling

Ceiling renovation and partitions

Kitchen, bathroom and bedroom renovations

Address
10 Admiralty Street #06-18 Northlink Building Singapore 757695
Contact Information
6815 8888
Website
https://www.renoguys.com.sg/
 Everyone at Reno Guys Pte Ltd can be relied on when it comes to the complete construction of both small and luxury homes.
By working with them, exterior renovations, bathroom and kitchen remodeling, and custom cabinet making become much simpler. That's what makes them one of the best renovation contractors in Singapore.
In terms of speed, reliability, quality service, and availability, Reno Guys Pte Ltd's over-30-years-of-experience in the field makes them outstanding in all of these aspects.
8. Thomson Renovation Contractor
Best For
Home Renovation
Services Offered
HDB and BTO renovation

Condominiums and Landed properties renovation

Project management

Kitchen and bathroom renovation

Address
42 Canberra Drive Singapore (768434)
Contact Information
+65 9799 9375
Website
https://thomsonreno.com.sg/
Working with private homeowners for over 10 years, Thomson Renovation Contractor has established a good reputation delivering reliable services regardless of the project's complexity and size.
By taking charge of the project from start to end and working precisely, they ensure that all their clients are always left satisfied as they get excellent value for money.
They have already completed 500+ projects in 10 years, which only proves how prompt and efficient Thomson Renovation Contractor is.
9.   Jaystone Renovation Contractor Singapore
Best For
Commercial and Residential Renovation
Services Offered
HDB renovation

Condo renovation

Office renovation

Address
34 Boon Leat Terrace #04-12B Singapore 119866
Contact Information
+65 6653 6215
Website
http://www.jaystonerenovation.com/
For top-quality renovation services at affordable prices, your best choice would be Jaystone Renovation Contractor Singapore. They can refresh the look of condominiums, landed homes, HDB, and even offices using their strong knowledge of renovation techniques and process.
Additionally, their team can help you with interior designing, project management, and installation if needed, ensuring that you'll get the best service from start to finish. See why we count them among the best renovation contractors in Singapore?
10.     Eight Design Pte Ltd
Best For
Interior Renovation
Services Offered
Condo and office renovation

HDB and retail renovation

Consultancy

Interior design

Plumbing and system installation

Address
140 Paya Lebar Road, [email protected] Lebar #01-04 Singapore 409015
Contact Information
6266 8880
Website
https://www.eightdesign.com.sg/
Eight Design Pte Ltd takes advantage of innovation and creativity to make sure that every commercial and residential project is completed to the highest standards.
Also, with their keen attention to detail, passion, and premier customer service, many have considered Eight Design Pte Ltd as one of the leaders in the renovation industry.
From interior design, professional installation, to a diverse range of renovation works, nothing is too much trouble for this company.  That's why they're among the top renovation contractors in Singapore.
What Is a Renovation Contractor?
Anyway, now that you've seen our list of the best renovation contractors in Singapore, we can answer the most common queries people have about this.
It makes sense to explain this first. The common queries people ask here are the following:
What is a renovation contractor?
What does a renovation contractor do?
Is a renovation contractor different from a building contractor? How?
Let's start answering these by noting that a renovation contractor is a type of building contractor.
However, as you can guess from the name, a renovation contractor doesn't build entirely new structures, generally speaking. Instead, a renovation contractor renovates an existing structure.
This may mean any of the following:
Repairing it.
Improving it.
Updating or restoring it to a particular set of standards.
Also worth noting is that a renovation contractor usually isn't an interior designer. They won't design your renovation — you usually have to do that yourself or hire an interior designer to do it.
What they will do is translate it into reality, i.e. take your designs or requests and hack walls, fix masonry, or lay tiles in order to make your designs come true.
That being said, some renovation contractors offer design services now. Some of the ones in our list of the best renovation contractors in Singapore do, as you'll see below!
How to Choose a Renovation Contractor in Singapore
Before we get into a list of the factors you should consider when you choose a renovation contractor in Singapore, let's talk about a specific requirement for HDB residents or homeowners first.
If you live in an HDB (Housing & Development Board) flat, there's a special requirement for your renovations.
(Actually, there's a lot of them, but pertinent to choosing a renovation contractor, there's one that matters most.)
That is, you have to get a renovation contractor that's approved by the HDB. They're listed under the HDB's Registered Renovation Contractors' Scheme: look for the Directory of Renovation Contractors (DRC).
Fail to do that and you may well be fined — as much as $5,000, in fact. Otherwise, you can pretty much feel free to hire the renovation contractor of your choice.
But as I said, there are some things to consider when picking a renovation contractor in Singapore. Here are the most important ones:
a. Experience
This means you should look for the best renovation contractor in Singapore in terms of these things:
Experience (either in years or in the number of projects accomplished) doing the type of renovation you want done.
Length of time in business (older, more established firms tend to be more reliable).
Experience pulling off the renovation you want at a similar budget.
That can make your experience working with them much smoother.
b. Organisation
You obviously want an organised renovation contractor. That means they should have definite (and satisfying) answers to queries like these:
How long will it take to complete the renovation project?
What's the projected cost of the project and how did you calculate it?
What happens if the costs go over the projected budget (say, due to market fluctuations)?
How often do you report on progress?
c. Costs
You obviously have to think about this, because it's normal to want to know the cost of renovation contractors in Singapore.
The thing is, they'll vary. It depends on what you want, the timeframe you've set, the contractor's services, and so on.
A good idea is to ask precisely what is included in their quote when they give you an estimate. Ask too what ancillary costs you may have to foot in order to sustain their renovation work.
But keep in mind that higher cost doesn't necessarily mean you're paying for the best renovation contractor in Singapore. Try to find one that's up-front and transparent, because you want to be able to trust them with the bill!
So, that concludes our guide to hiring the best renovation contractors in Singapore. If you have any questions about this or the entries in our list, go ahead and send us a message — we'll get back to you ASAP.