Do you have a broken ceiling fan at home that you've been dying to have repaired? If so, maybe now's the perfect time to have it checked by the repair shops that offer the best ceiling fan repair in Singapore.
Luckily, there are more than a few repair shops known for having the best ceiling fan repair in Singapore. We made a list of them and included the ones with quality services, experienced technicians, and competitively priced services.
Check out our picks below!
1. AVV Electricals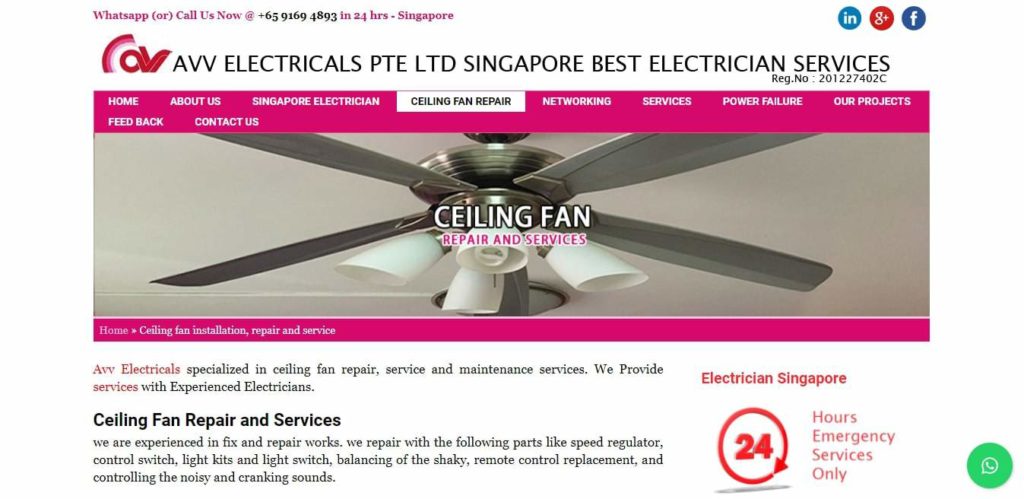 If you're looking for a repair shop that can provide emergency services, then look no further than AVV Electricals. It's one of the few repair companies on the island that can rush to your home even during the wee hours of the night.
AVV Electricals takes pride in its team of professional and skilled technicians, all of whom have years of experience under their belts. On top of that, its technicians are known for being friendly and courteous to every customer.
In terms of services, AVV Electricals isn't limited to providing the best ceiling fan repair in Singapore. You may also trust their services when it comes to electrical problems such as power outages and lighting installation.
If you're interested in trying out the services of AVV Electricals, don't hesitate to give their hotline a call.
2. 24HR Electrical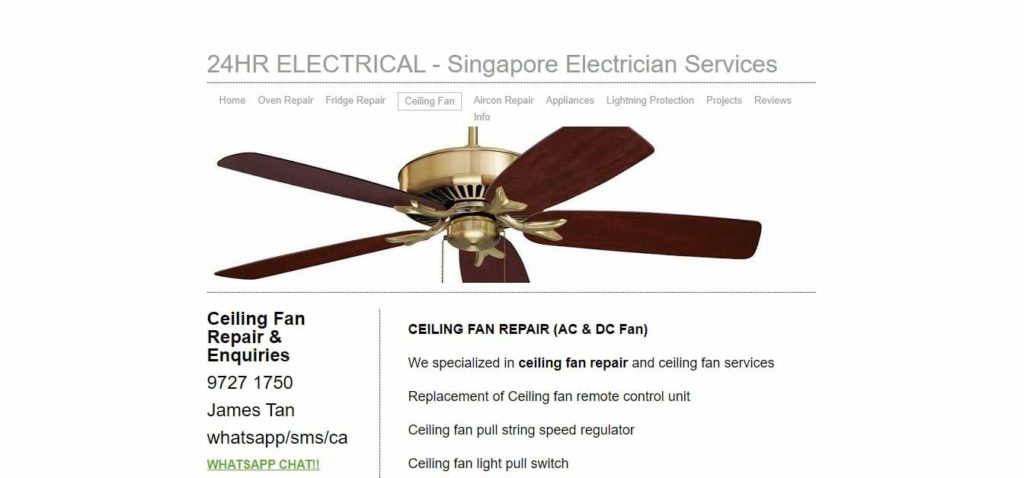 24HR Electrical offers appliance and electrical repairs to residential and commercial spaces nationwide. It's grown into the go-to repair shop on the island due to its wide range of services.
Some of these services are fridge repair, oven repair, aircon repair, electrical works, and of course, the best ceiling fan repair in Singapore. Once you've called its hotline for your concern, it will immediately dispatch one of its technicians to diagnose the problem with your ceiling fan.
You won't have to worry about prices because 24HR Electrical offers its services at a competitive price. In fact, it's one of the cheapest options for ceiling fan repairs on the island.
3. Daylight Electrician Singapore
If you're after a repair shop with experienced electricians, then you might want to take a look at Daylight Electrician Singapore. It's considered one of the top repair shops on the island due to its topnotch services.
Its team of expert and licensed technicians can deal with all types of appliance issues and electrical problems, from power interruptions down to busted appliances. It's no surprise that it made our list of repair shops with the best ceiling fan repairs in Singapore.
Another thing we like about Daylight Electrician Singapore is how transparent its rates are. Customers will be made aware of every single service and item that they will be paying for.
On top of that, every service provided by Daylight Electrician Singapore comes with a warranty. In case a client isn't satisfied, the electricians will go over it again free of charge.
4. Ceiling Repair Singapore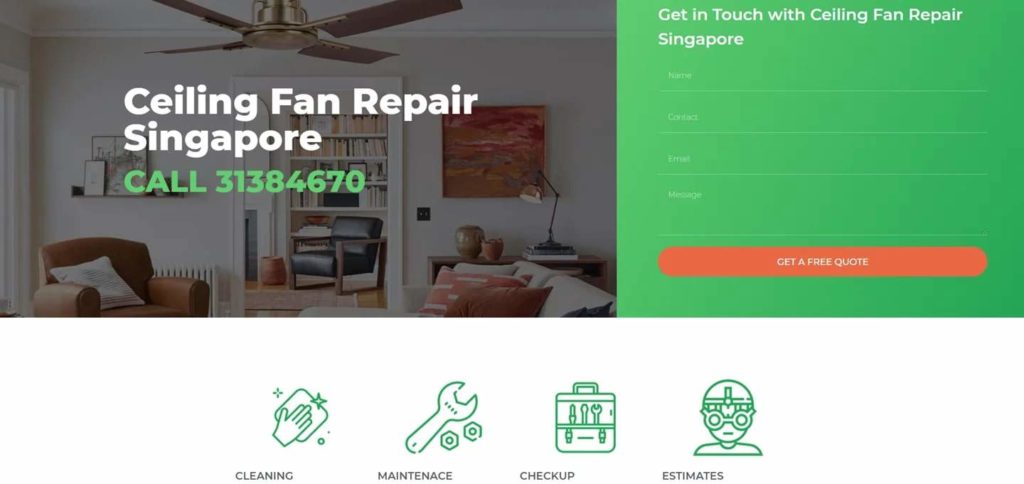 Ceiling Repair Singapore is deemed one of the best repair shops on the island due to the quality of its services. It's made up of a large team of efficient, professional, and licensed technicians and electricians who know their way around all types of ceiling fans.
Whether your concern is repair or installation, you're guaranteed to get the quality of service you want. If you end up dissatisfied with its services, you can ask its team to fix it again without shelling out a single cent.
In terms of pricing, Ceiling Repair Singapore is known for reasonable and competitive rates. It's always been committed to providing clients with unparalleled quality of service without forcing them to spend a lot of money.
These are only some of the reasons we consider it one of the top sources of the best ceiling fan repair in Singapore. If you're interested in its services, don't hesitate to give their hotline a call.
5. Thor Electrician Singapore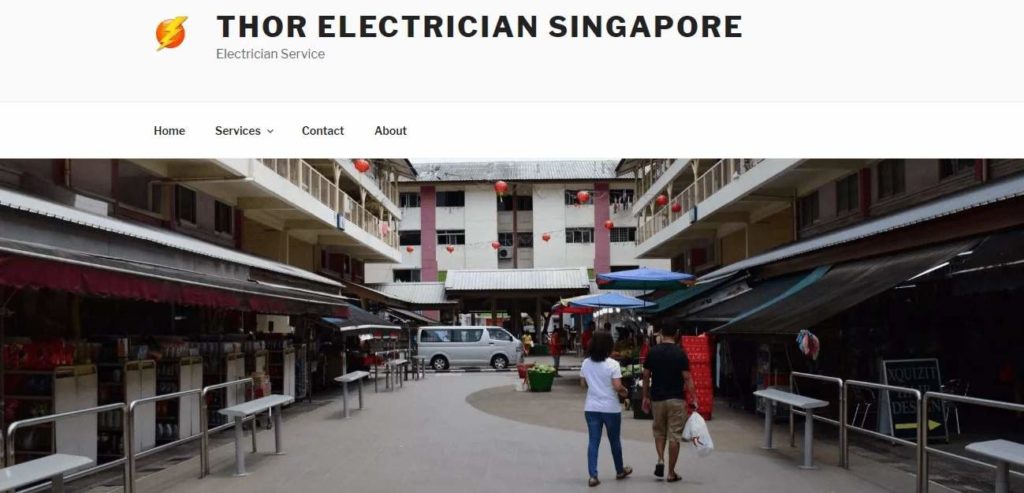 Thor Electrician Singapore offers ceiling fan repairs and electrical work to residential and commercial spaces in Singapore. It repairs almost any type of appliance, from fridges down to ceiling fans.
Some of the services it offers are ceiling fan repair, ceiling fan installation, fridge repair, house wiring and rewiring, power restoration, and water heat installation, among others. If you have other concerns beyond these, just call their technicians and they might be able to arrange something for you.
On top of that, Thor Electrician Singapore is made up of a team of licensed and expert technicians, each of whom has been in the industry for more than 10 year.