From skyscrapers to simple houses, contractors help us realize our vision by building and developing the place we can consider home or a site where we can conduct our business.  These people built the landmark buildings and infrastructures that reflect our civilization's continuous progress.
The work of contractors involves overseeing construction or renovation of buildings, stores, multi-unit housing projects, malls, hotels, individual houses, and other commercial sites.  Most building contractors have their own companies and have a wide experience in the construction industry.
With numerous construction firms out there, you might start wondering which one to choose to be your partner in bringing your dream house, office, or building into a reality.  Without further ado, here are the best options of contractors you can find in the country:
1.     McConnell Dowell South East Asia Pte Ltd
BEST FOR
Construction and development projects
SERVICES
Span building, fabrication, civil, electrical, marine, mechanical, underground, pipelines, rail, and tunnel construction
ADDRESS
750 Chai Chee Road

#03-18 Viva Business Park, Singapore 469000

CONTACT
Phone: +65 6543 1366

Fax: +65 6543 2033

WEBSITE
https://www.mcconnelldowell.com
McConnell Dowell is of the top 10 construction companies in Singapore and with more than $200 million in annual revenue, the company is considered a pioneer in the country's construction industry.  Built in 1966, it now has 3,500 employees on their payroll list.
Some of their memorable projects include Raffles Marina Harbour, Du Pont—Pulao Sakra, Singapore Parallel Train (SPT), and Singapore Cruise Center.
2.   Yau Lee Construction (Singapore) Pte Ltd
BEST FOR
Construction and development projects
SERVICES
Building Construction

Construction Related Services

Construction IT

Building Materials Trading

Property Development

ADDRESS
100 Pasir Panjang Rd, #07-05, Singapore 118518
CONTACT
Phone: +65 6499 1268

Fax: +65 6224 1132

WEBSITE
http://www.yaulee.com
Yau Lee Construction (Singapore) Pte Ltd is a subsidiary of the Yau Lee Group from Hong Kong.  Established in 2007 in Singapore, has since then successfully bagged substantial contracts in the country.  The Marina Bay Sands Integrated Resort is one of their major projects.
3. Singapore Carpentry

| | |
| --- | --- |
| BEST FOR | Design and build projects |
| SERVICES/SCOPE | Carpentry, interior design |
| PRICING | Browse the website for preferred services to learn more about their pricing. |
| WEBSITE | https://www.carpentry.sg/ |
| ADDRESS | 90 Sophia Road Singapore (228160) |
| CONTACT | +65 8100 4193 |
| PAYMENT | Contact for payment options |
Singapore Carpentry group is a leading carpentry firm in Singapore which provides quality carpentry services without the hefty price tag. They have a factory space of more than 8,000 square feet, and more than 30 in-house, skilled carpenters who can meet your needs in terms of custom-made carpentry
Singapore Carpentry group also has an umbrella of subsidiaries with a comprehensive team of designers and in-house sub-contractors to offer a range of modelling and building services such as full renovation and design & build projects.
4.   KTC Group
BEST FOR
Earthwork services
SERVICES
Civil infrastructure

Earthworks and soil improvement

Coal mining

ADDRESS
27 Pandan Crescent, Singapore 128476
CONTACT
Phone: +65 6487 4646

Fax: +65 6487 4440

WEBSITE
https://www.ktcgroup.com.sg
What started as a small venture of an earth-moving sub-contractor in 1988 is now one of Singapore's most outstanding construction firms earning annual revenue of $100 million.   Some of the major projects done by KTC Group include Resorts World Sentosa, Marina Bay Sands, and Tampines MRT Station.
5.    ABLE Construction Pte. Ltd
| | |
| --- | --- |
| BEST FOR | Construction and development projects |
| SERVICES | Construction services |
| ADDRESS | 25 Mandai Estate, Singapore 729930 |
| CONTACT | Phone: +65 6763 4996 |
| WEBSITE | http://www.ablecont.com/ |
Founded in 2008, ABLE Construction Pte Ltd currently has over 50 employees and generates annual revenue of over $60 million.  The company has also taken a wide spectrum of projects such as Tong Bee Construction Pte Ltd, Siemens Pte Ltd, and Sarika Manufacturing.
6.   Lum Chang Building Contractors Pte Ltd
BEST FOR
Residential Development
SERVICES
Civil infrastructure
ADDRESS
14 Kung Chong Road

#08-01 Lum Chang Building, Singapore 159150

CONTACT
Tel: +65 6273 8888

Fax: +65 6933 6699

www.lumchang.com.sg

WEBSITE
http://www.lumchang.com.sg
Named after its founder, Lum Chang Building Contractors was established in the 1940s.  The company is now named as one of the best construction firms in Singapore and earns annual revenue of more than $150 million.
Currently, Lum Chang Building Contractors is active in both Singapore and Malaysia.  It focuses on residential development and has developed 2,000 modernly-designed homes in Singapore alone.  Its major development projects include the Good Class Bungalows and the restoration of historically important shophouses in Chinatown.
7.    Rich Construction Company Pte Ltd
BEST FOR
Construction and development projects
SERVICES
Construction services
ADDRESS
182 Cecil Street, #31-01 Frasers Towers, Singapore 069547
CONTACT
Phone: +65 6227-4537

Fax:+65 6227-5073

WEBSITE
http://www.chinaconstruction.com.sg
Rich Construction Company Pte Ltd (formerly known as China Construction Builders Pte Ltd) is a subsidiary of China Construction (South Pacific) Development Pte Ltd.   In 2011, the company achieved A1 in BCA (Building and Construction Authority) Registry of Building Contractors.
Rich Construction Company has committed in HDB (Housing and Development Board) public projects since 2013 in order to better manage, facilitate, and control the agency's housing projects. The company has bagged prestigious awards such as HDB Construction Award (2014) and BCA Construction Excellence Award (2013).
8.   Hwa Seng Builder Pte Ltd (HSB)
BEST FOR
Property development
SERVICES
Engineering and property development services
ADDRESS
76 Joo Koon Circle Singapore 629096
CONTACT
Phone: +65 6560 8698

Fax: +65 6560 0529

WEBSITE
http://hwaseng.com.sg
Hwa Seng Builder Pte Ltd (HSB) is one of Singapore's top construction companies.  Founded in 1992, the company has since grown and now earns annual revenue of about $150 million with 150 employees on its payroll.
HSB's high-profile projects include the Lake Life, The Urbanite, Heron Bay, and Kheam Hock Road.
9.   ZLC
BEST FOR
Design and renovation projects
SERVICES
Interior Design

Renovation & Construction

Universal Design Spatial Planning

Carpentry Customization

Space Planning

Project Management

ADDRESS
280 Woodlands Industrial Park E5

Harvest @ Woodlands

#04-23, Singapore 757322

CONTACT
Phone: +65 6284 0118

Fax: +65 6262 3231

WEBSITE
http://www.zlconstruction.com.sg
If you're looking for a contractor specializing in interior innovation and design, ZLC is the right one for you.  Its expertise includes carpentry, wet works tiling, and project management.  With 30 years of experience, the company is also proud of its world-class team of seasoned creative designers, quality partners, and artisan carpenters.
10. Arcxource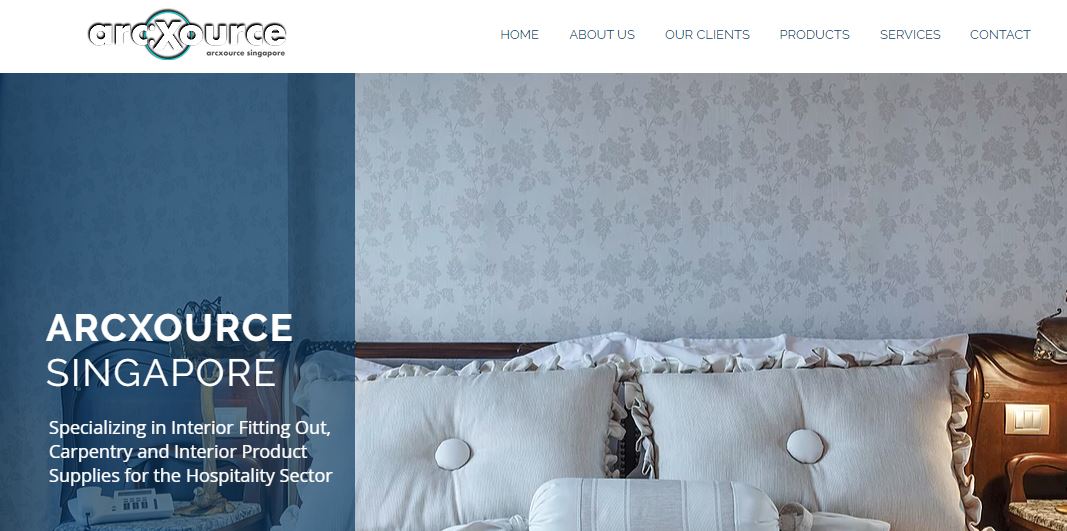 ARCXOURCE SINGAPORE is a multifaceted company with divisions dealing in interior fitting out and carpentry works, interior products supplies, as well as maintenance and repairs. The brands, products and services they distribute are continuously expanding as they establish more partnerships to suit the market trends and client demands.
11. Newway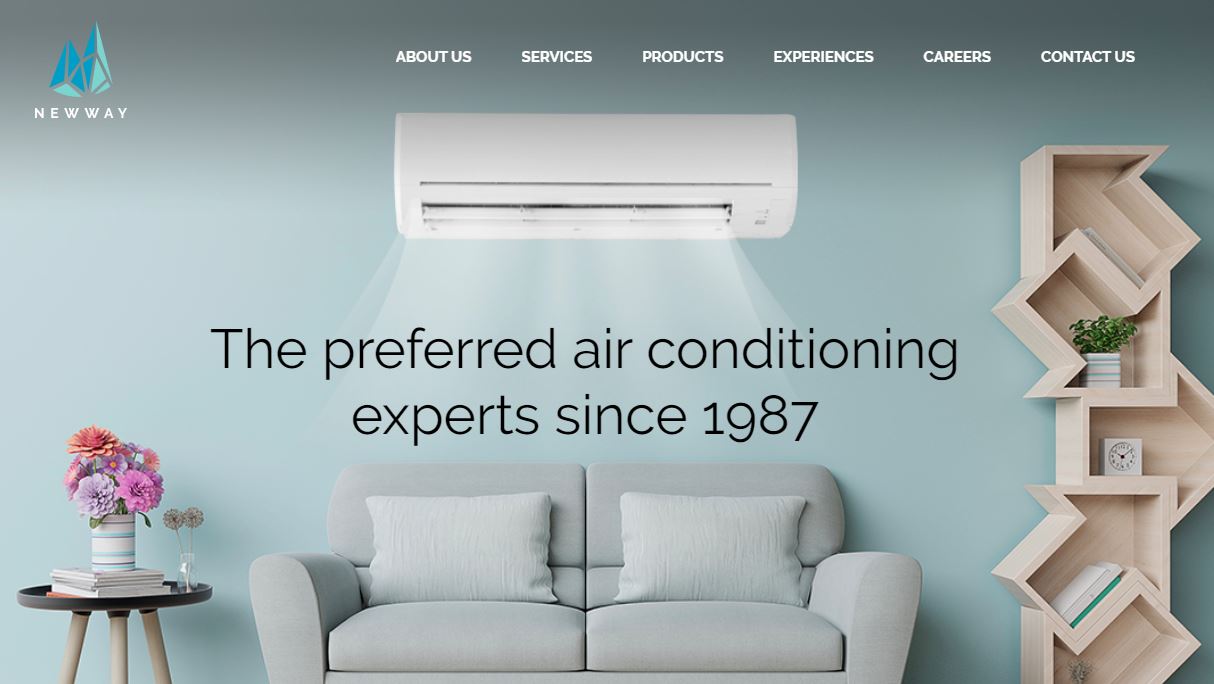 BEST FOR
One-stop interior solution for commercial and residential markets
SERVICES

General Servicing
Major Servicing
Chemical Overhaul
Condenser Servicing
Inspection & Troubleshooting
Annual Maintenance Package

ADDRESS
20 Ang Mo Kio Ind Park 2A #02-22/23 AMK Techlink Singapore 567761
CONTACT
Telephone
(+65) 6481 [email protected]
WEBSITE
http://newway.sg/
Newway is one of the most reputable air conditioning specialists in Singapore that offers a wide range of integrated air conditioning services. They are meticulous about workmanship and their technical experts take extra care to use only certified tools and materials, making sure every finished product is built to the highest standards. They service hours are from 9.00am to 6.00pm, Mondays to Saturdays.
12. Calvary Carpentry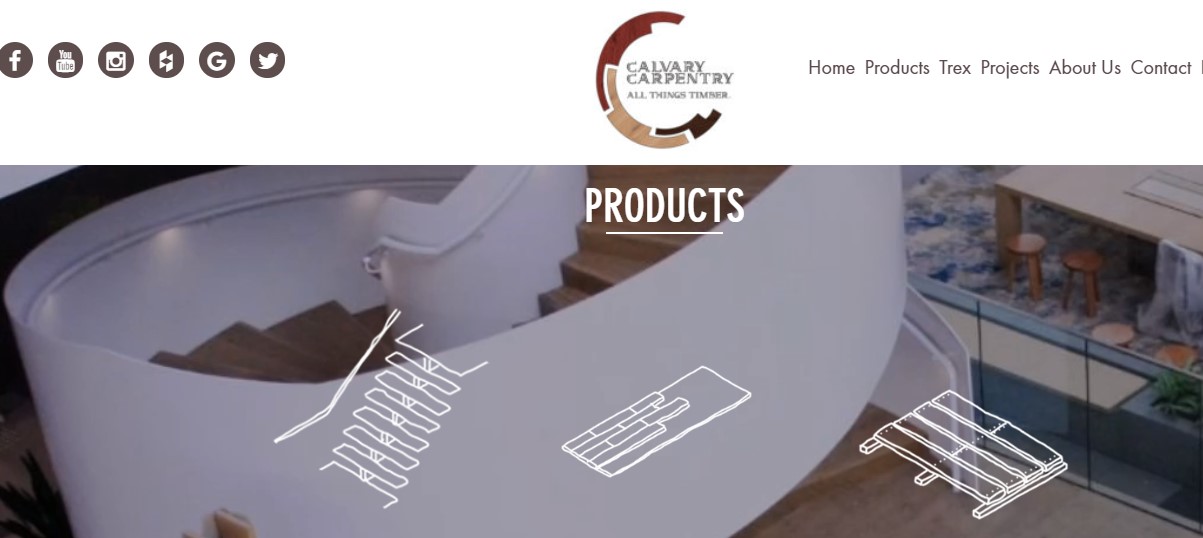 BEST FOR
Timber specialists
SERVICES
Specializes in timber products such as:
Decking
Composite decking
Timber Flooring
Stairs
Trellises,
Fences
Wall cladding
Timber Benches
Loft
OSMO Wood Varnish
ADDRESS
Calvary Carpentry Pte Ltd
#07-26 Northpoint Bizhub
2 Yishun Industrial Street 1
Singapore 768159
CONTACT
6684 4012
[email protected]
WEBSITE
https://calvarycarpentry.com/
Calvary Carpentry is a timber specialist that specializes on the the supply and installation of wood fixtures. They have a team of professional carpenters who have on average 15 years of experience with a combination of committed young executives to innovate and refurbish industry ideas.
13. CE Engineering
BEST FOR
BCA Registered Contractor, representing air-conditioning, refrigeration & ventilation works (ME01)
SERVICES

Aircon System Installation
Aircon Servicing & Maintenance
Aircon Troubleshoot & Repair

ADDRESS
47 Jalan Pemimpin #05-08, Halcyon 2, Singapore 577200
CONTACT
Tel : +65 6250 1942 , Fax: +65 6250 1941
WEBSITE
http://ceengrg.com/
CE Engineering is a ISO 9001 and ISO 18001 accredited engineering company with more 14 years of experience in providing customized solutions which are affordable and caters to specific needs. They are vertically integrated, encompassing maintenance programs, troubleshooting and installation of air conditioning and refrigeration systems.