Competition is fierce in the moving and storage industry.  What sets the leading names apart is that they deliver value for money.
With all these taken into consideration, we listed six best Cairns removalists you can trust.   These names have proven time and again that they deliver genuine value for money services.  They offer high-quality packaging services, expertise, insurance, as well as state-of-the-art vehicles, techniques, and equipment.
Without further ado, we humbly present our list…
1. Greater Northern Removals & Storage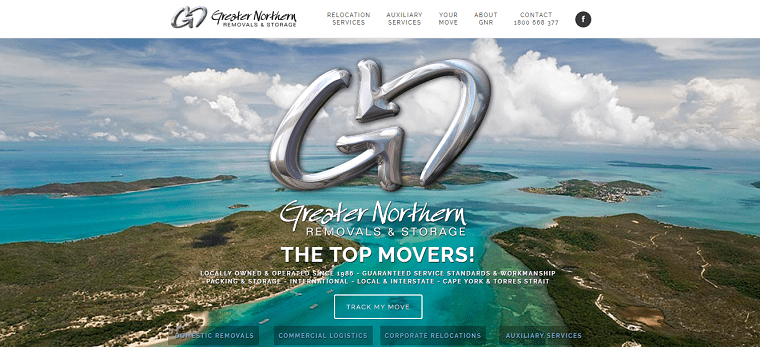 BEST FOR
Local, interstate, and international removals & storage services
SERVICES
Local, interstate, intrastate, and international removals

Household and office/business relocation

Executive, government and defense removals

School and library fit-outs

Vehicle transfers

Valet unpacking

Packing services

Secure storage

Pet transfers & cleaning

ADDRESS
10 Hollingsworth Street, Portsmith, Cairns, QLD 4870
CONTACT
Phone: 07-4035- 5500  |  Mobile: 1800-668-377

Email: [email protected]

WEBSITE
http://www.gnremovals.com.au/
Since 1986, Greater Northern Removals & Storage has been a locally owned and operated family business.  It offers a broad spectrum of services to households and corporate businesses alike through its 1,350+ branches in more than 130 countries worldwide.   Greater Northern provides tailored services at competitive rates to reduce your stress during your moving process.
2. Cairns Coast Removals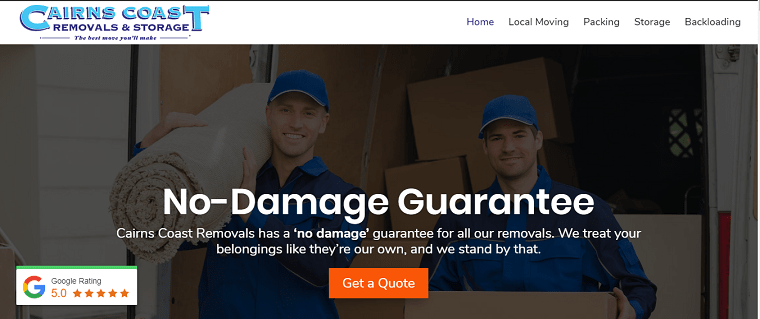 BEST FOR
Local and interstate removals
SERVICES
Local, country, and interstate removals

Home and office removals

Household removals

Pre-packing and unpacking

Supply packing materials

Commercial removals

Antique, fine art, and piano moving

Disassembly and reassembly of beds

ADDRESS
6 Brockman Way, Smithfield, Cairns, QLD 4878
CONTACT
Phone: 07-4082-7210
WEBSITE
https://cairnscoastremovals.com.au/
Cairns Coast Removals has been serving Cairns since 2017.  It offers complete pre-packing and unpacking services to take the heavy work and the stress away from you.  The company meticulously implements high-standard techniques and methods throughout the removal process.  What's better? Cairns Coast Removals offers competitive rates and have fully-equipped vehicles to ensure the safety of your valuables.
3. GNQ Removals & Transport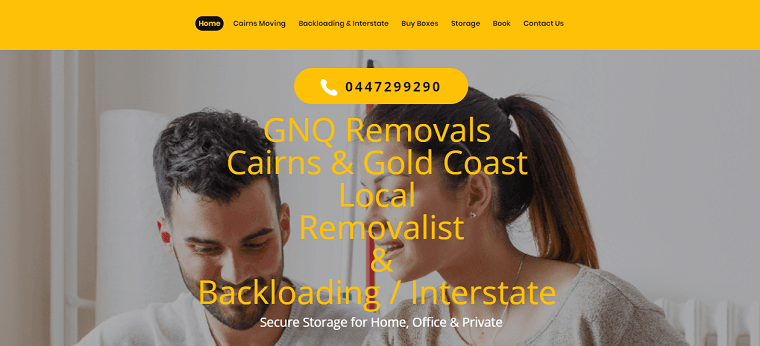 BEST FOR
Local & interstate removals and backloading
SERVICES
Office relocation

Household and commercial removals

Fine art and antique removals

Country removals

Unpacking and pre-packing

Supply packing materials

Full or partial packing

Vacate cleaning

Dismantling and assembly

Storage

ADDRESS
92 Johanna Road, Trinity Beach, Cairns, QLD 4879
CONTACT
Phone: 04-472- 9290

Email: [email protected]

WEBSITE
https://gnqremovalsqld.com.au/
GNQ Removal & Transport has been moving homes, businesses, and possessions since 2015.   The company value professionalism and efficiency, training its team of movers to deliver complete customer satisfaction for moves of all sizes.  The GNQ mission is to make your move as efficient and as fuss-free as possible.
4. Benjaman & Sons Removals

BEST FOR
Local removals
SERVICES
Local and home removals

Furniture removals

Office and warehouse removals

Packing

Supply packing boxes and materials

Storage

Piano moving

Disassembly and assembly of furniture

Single-item removals

After-hours removals

ADDRESS
1/21 Johnston St, Cairns City QLD 4870
CONTACT
Phone: 046-705-8346
WEBSITE
http://benjamanandsonsremovals.com.au/
Benjaman & Sons Removals has been locally owned and operated since 2011.  Its owner, Ben Sloss, has 20 years in Cairns furniture removal industry, making Benjaman & Sons one of the most reliable names when it comes to moving services.  Why choose Benjaman & Sons?
Careful and reliable services at affordable rates
Full door-to-door removals
State and federal government approved
With these, many of the Cairns and Queensland residents trust Benjaman & Sons for their relocation and furniture removals.  Interested? Get your free quote via this link.
5. First Move Transport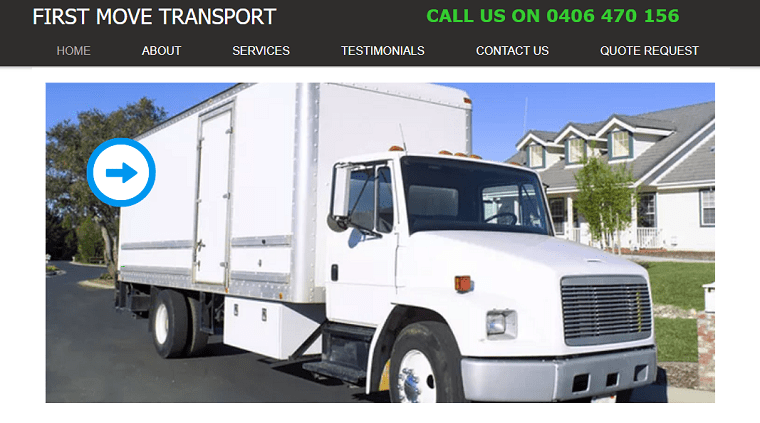 BEST FOR
Local & interstate removals and backloading
SERVICES
Local, interstate, and regional removals

Packing

Supplies packing materials

House and office removals

Furniture removals

ADDRESS
Caboolture, QLD 4507
CONTACT
Phone: 0406-470-156

Email: [email protected]

WEBSITE
https://www.firstmovetransport.com.au/
First Move Transport is a family-owned and operated business that has been serving Cairns and Queensland for over ten years.  It employs friendly, fast, and efficient staff that will make your transfer experience relatively stress-free.
Why First Move Transport?
Competitive rates with no hidden charges
Fully licensed and insured
Reliable, fast, and fully-trained staff
6. Jakes Trucks

BEST FOR
Removals and relocation
SERVICES
Home and office/business removals or relocation

Delivery service

Local removals

Furniture and appliance delivery

Cleanup services

Assembly and dismantling

ADDRESS
Cairns Qld 4870
CONTACT
Mobile: 0422- 606-725

Email: [email protected]

WEBSITE
https://jakestrucks.com.au/
With its famous tagline, "We like to move it, move it!" Jakes Trucks has helped move and relocate countless homes, offices, and valuables.  Customers applaud Jakes Trucks for being efficient, reliable, professional, polite, and on-time.  Booking for Jakes Trucks service is also made available online.
7. FNQ Moving Company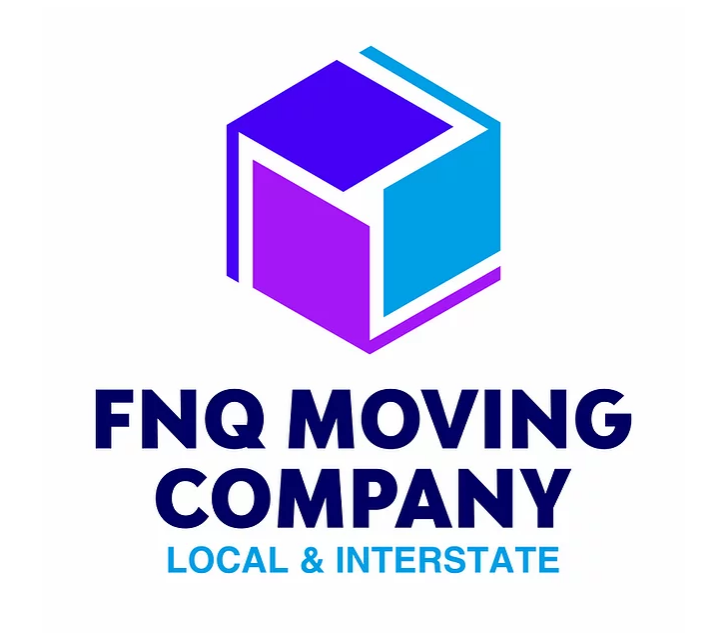 With over 20 years of combined experience in the transport industry, FNQ Moving Company is a team of professional experienced Furniture Removalists who are committed to making your relocation hassle free. 
They have just the right equipment and workers to provide you the best moving experience.
8. WridgWays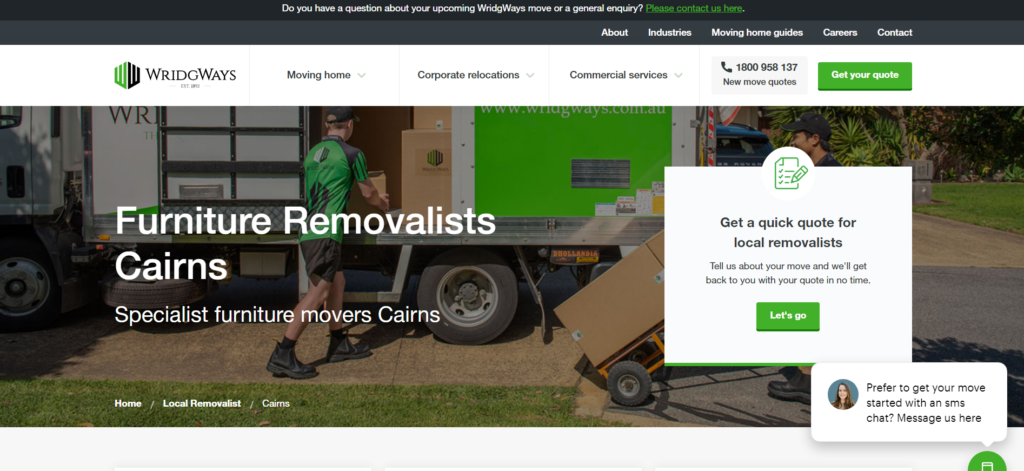 Seaching for removalists Cairns? Moving across the country can be both stressful and complicated. However, if you choose WridgWays' services, things could be a lot easier for you. Their removalists services are aiming to help you with all the difficulties you might face.
There are many things needed to be considered before moving, and they have you all covered. From packing your belongings, arranging your insurance, to settling in a new place, WridgWays' expert teams of removalists will make sure your journey goes smoothly. When it comes to moving, they know what they're doing.