In every home and commercial establishment, the importance of electricity cannot be denied. Because of it, we are able to light up important rooms and areas of our property. And just like electricity, light is also considered as a necessity because it allows us to get on with our daily lives, be it cooking, working, or studying.
So whenever you are experiencing problems with your electricity or lighting, it's best to seek help from electricians before anything gets worse. With that said, here are some of the best electricians in Melbourne that can handle any light.
1.     RTP Electrical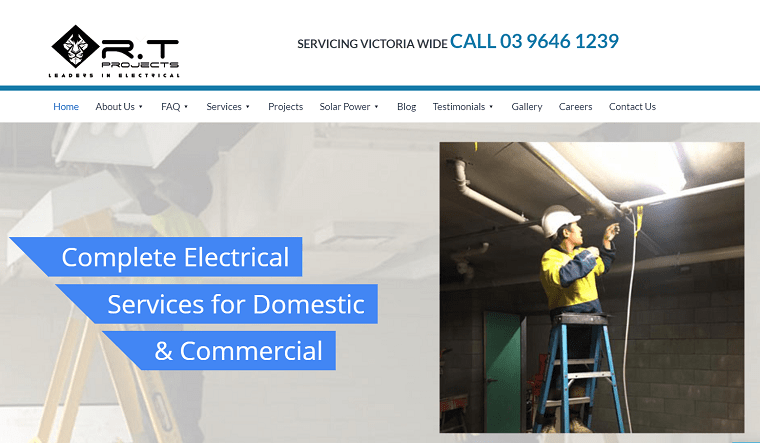 Best For
Commercial and Residential Electrical Work
Services Offered
Downlights

Emergency and exit lighting

Solar power services

Chandelier installation

Industrial work

Address
5A/4 Rocklea Drive

Port Melbourne, 3207

Contact Information
03 9646 1239; 1300 776 353 (1300PROELEC)
Website
http://rtpelectrical.com.au/
Proper installation of downlights and provision of effective emergency exit lighting solutions are what RTP Electrical does best. Their licensed electricians adhere to the Australian Standards, so you know that every work they carry out is correct and safe. Aside from lighting work,  RTP Electrical can also conduct electrical maintenance, home-rewiring, chandelier installation, and more.
2.     Pro Electrician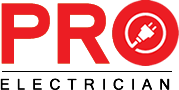 Best For
LED lighting
Services Offered
Residential and commercial electrical work

Safety switches and switchboards

Emergency services

Data cabling

Address
Level 7, 50 Market Street, Melbourne, Vic 3000
Contact Information
03 8595 9888
Website
https://www.proelectricianmelbourne.com.au/
Pro Electrician is your go-to company for your LED lighting installation requests. This energy-efficient form of lighting won't just save you from costly electricity bills but they are also safe and contain no hazardous materials. Meanwhile, if you need help with light repairs, Pro Electrician also has the tools and expertise to assist you. They can expertly work on downlights, garden lights, as well as remote and sensor lights.
3.     Sphere Electrical

Best For
Complete Electrical Solutions
Services Offered
Home safety inspections

Commercial work

Maintenance work

Emergency services

Address
Melbourne VIC 3000, Australia
Contact Information
1300 SPHERE; 0431 416 657
Website
https://www.sphereelectrical.com.au/
If you are having issues with your lights, whether because of lighting circuits or switches, Sphere Electrical is the one you can call on. During your initial phone call with them, they can give you free advice on how to restore power without directly working with an electrician. If things don't go well, their team will promptly arrive at your property and fix the problem any time, any day.
4.     Protec Electrical Services

Best For
Commercial and Residential Electrical Work
Services Offered
Preventative maintenance

Switchboard upgrades

Renewable energy services

Security and air conditioning services

Address
Mornington Peninsula VIC 3931
Contact Information
1300 687 900
Website
http://protecelectrics.com.au/
From small to large-scale electrical works for new projects and builds, there's nothing too hard for Protec Electrical Services. This company is staffed with a reliable team of industrial, commercial, and residential contractors ready to help you with lighting point installation, provide appropriate lighting solutions and so much more. Also, being familiar with the latest trends in electrical and lighting technology allows them to deliver quality, effective solutions every time.
5.     Blunts Your Home Electricians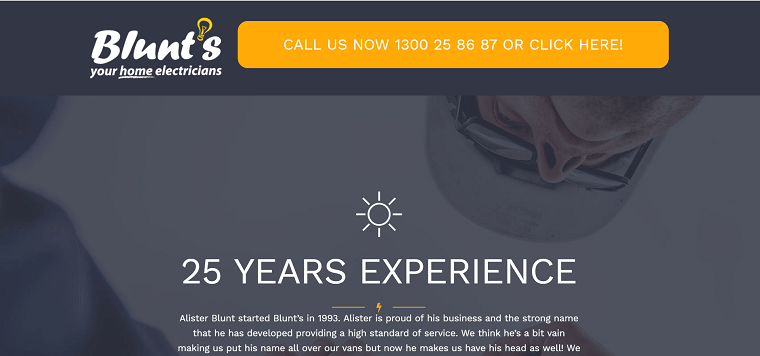 Best For
Emergency Lighting
Services Offered
Switchboard and supply services

Power points

Split system and air conditioners

Security and camera systems

Project management

Address
161 Barkly Avenue Richmond, VIC 3121
Contact Information

1300-258-687

Website
https://blunts.net.au
Blunts Your Home Electricians has developed a strong name when it comes to providing premier quality electrical services. With over 25 years of experience in servicing Melbourne, this company can handle all electrical service needs including light fixture installation, switchboard upgrades, emergency lighting, and more. See the full range of services they offer at https://blunts.net.au.
6.     Atkins Electricians
Best For
Light Wiring
Services Offered
Commercial and residential electrical work

Electrical rewiring, design, and installation

Commercial test and tag

Address
23 Hamlet St, Cheltenham

VIC 3192 Australia

Contact Information
(03) 9596 3806
Website
https://www.atkinselectricians.com.au/
Atkins Electricians got you covered from designing and installing lights, appliances, electrical fixtures and so much more. Their highly qualified tradesmen have been trained to handle various types of projects. By supplying the best design and installation solutions, this company can ensure that the job is done right and according to your exact requirements.
7.     Prolux Electrical Contractors
Best For
General Lighting Work
Services Offered
Commercial, industrial, and electrical building maintenance

Emergency services

Fit-out projects

Address
3/52 Corporate Blvd, Bayswater VIC 3153
Contact Information
1800 800 880
Website
https://proluxelectrical.com.au/
Prolux Electrical Contractors is the professional company you're looking for if you need assistance with commercial and industrial electrical work. In a span of 15 years, this company has grown from two employees to a strong team of qualified electricians. All of them follows the best practices as well as the health and safety standards to ensure that every electrical work is done in the best way possible.
8.     Alert Electrical
Best For
Electrical Contracting and Maintenance
Services Offered
Electrical installations

Emergency services

Voice and data cabling

Energy management

Testing and auditing

Address
32 Webb Rd, Airport West VIC 3042
Contact Information
1300 389 270; 0416 032 836
Website
https://www.alertelectrical.com.au/
Alert Electrical is the company you need for professional yet reliable electrical contracting for large-scale projects. They specialise in conducting electrical installations of commercial and car park lighting, energy-saving systems, switchboards, computer rooms, and security systems. They know the ins and outs when it comes to general electrical and maintenance work so you are sure to receive great service and power-saving advice when you hire them.
9.    CTM Electrical Services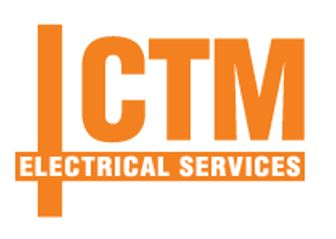 Best For
Electrical Contracting
Services Offered

Exit & Emergency Maintenance to various shopping centres, factories and commercial developments
Domestic, Commercial and Industrial switchboard upgrades including Safety Switch installation and testing
Domestic and Commercial installation and safety testing of switchboards and components

Address
Factory 7, 1-3 Kilmur Road
Hoppers Crossing, 3029
Victoria, Australia
Contact Information
1300 286 476
Website
https://www.ctmelectrical.com.au
CTM Electrical Services specialise in installation, repair and maintenance of a wide range of systems. Their well trained and experienced  team of electrical technicians has a combined 20 years experience in professional electrical work. They also offer contracts for industrial machinery maintenance and offer 24 hour emergency service for machinery breakdowns, so contact them now to formulate a helpful, cost-effective contract.