Property owners experience different plumbing issues every once in a while. It might be a leaking tap, blocked drain, or low water pressure in the faucet, but no matter what problem you're faced with, a qualified plumber can fix it quickly for you. Aside from doing these repairs, plumbers can also do a lot of things to ensure that your plumbing system works perfectly, disposing of your water safely and efficiently.
By taking a look at these 6 best plumbing companies in Colorado Springs, you'll learn the great things they can do and you might even find your go-to expert for your daily or emergency plumbing needs.
1. Jolly Plumbing & Heating, Inc.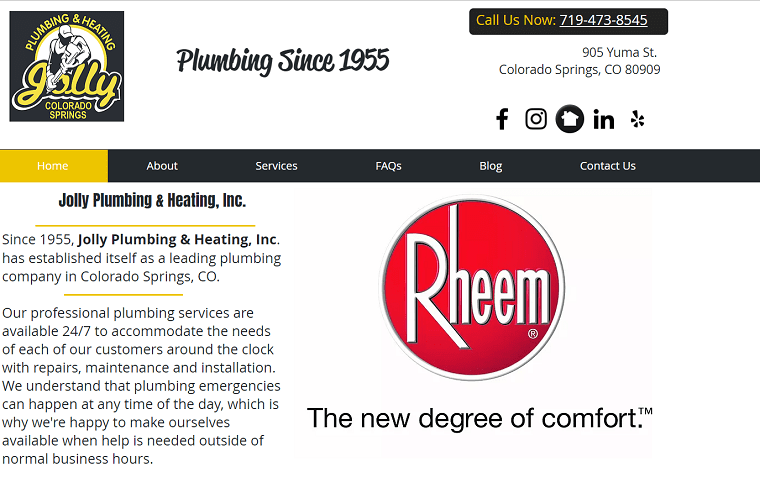 Best For
General Plumbing Work
Services Offered
Plumbing repair, maintenance, and installation

HVAC services

Plumbing upgrades and replacements

Bathroom and kitchen remodelling

Address
905 Yuma St.

Colorado Springs, CO 80909

Contact Information
719 473 8545
Website
https://www.jollyplumbing.net/
Since 1955 up until now, many customers continue to use the services provided by Jolly Plumbing & Heating, Inc. This fully licensed, insured, and certified company has established a great reputation in conducting excellent residential and commercial plumbing work. By hiring them, you never have to worry about how to replace a water heater, stop a leak, remodel your kitchen, or upgrade your plumbing fixtures. Give them a call today at 719 473 8545.
2. B&L Plumbing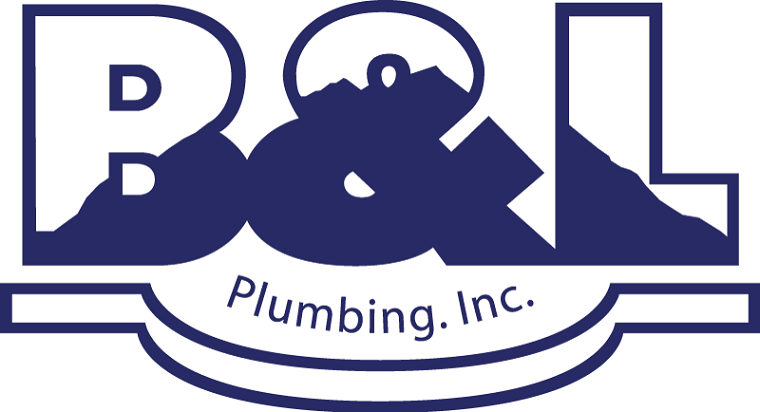 Best For
Emergency Plumbing
Services Offered
Sewer line repair

Kitchen plumbing

Drain cleaning

Water softeners

Address
745 Valley Street

Colorado Springs, CO 80915

Contact Information
719-728-1894
Website
https://www.bandlplumbing.com/
Need a dependable and fast plumber that can conduct kitchen plumbing, sewer line repair, drain cleaning, and so much more? B&L Plumbing is the exact expert you've been looking for! This company is well-known for providing quick response and efficient service during emergency situations. Their technicians will take the time to listen to your concerns, assess the situation and provide the most appropriate solutions for you.
3. Green Plumbing Inc

Best For
Commercial and Residential Plumbing
Services Offered
All plumbing works

Emergency services

Free home plumbing evaluation

Address
3645 Jeannine Drive Suite 212 Colorado Springs,

Colorado 80917

Contact Information
719-477-3217
Website
https://begreenplumbing.com/
Green Plumbing Inc just love helping people fix their plumbing problems that they provide free telephone consultations and offer no hidden charges for their services. Their integrity, reliability, and professionalism always show in every work they do from leak detection, remodelling, drain cleaning to backflow prevention.
4. Affordable Plumbing, Heat and Electrical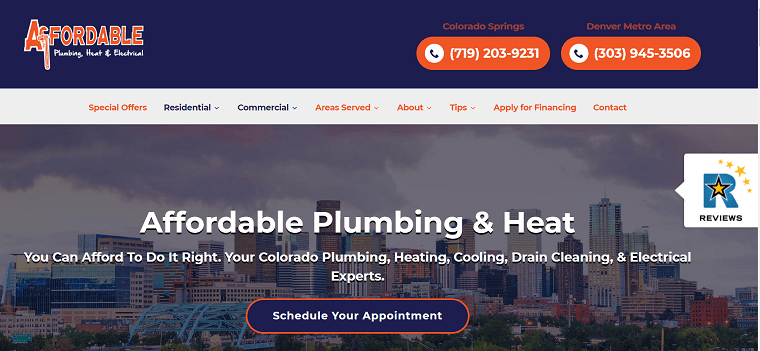 Best For
General Plumbing and HVAC Services
Services Offered
Residential and commercial plumbing

Heating and air conditioner services

Electrical services

Address
1304 Market Street, Colorado Springs, CO 80904
Contact Information
(719) 203-9231
Website
https://www.affordableplumbingandheat.com/
Affordable Plumbing, Heat and Electrical has all the knowledge, skills, and expertise to keep everything running smoothly in your property. Anytime you have water, cooling or heating emergency, they know well how to respond to get things right the first time. Their core services mainly focus on plumbing, drain cleaning, excavation, heating and AC, and electrical work.
5. BullsEye Plumbing Heating & Air

Best For
General Plumbing and HVAC Services
Services Offered
All plumbing work

Emergency services

Sewer and drain cleaning

HVAC services

Maintenance and excavation

Address
3320 N Hancock Ave, Colorado Springs, CO 80907
Contact Information
(719) 243-1353
Website
https://bullseyeplumbing.com/
BullsEye Plumbing Heating & Air continues in setting a high standard in terms of conducting general plumbing work. They have served the Colorado Springs community since 2005 and didn't cease to provide fast response and valuable solutions ever since. They are available 24/7 for all your emergency plumbing needs and can also offer commercial and residential HVAC services upon request.
6. Pro Power Rooter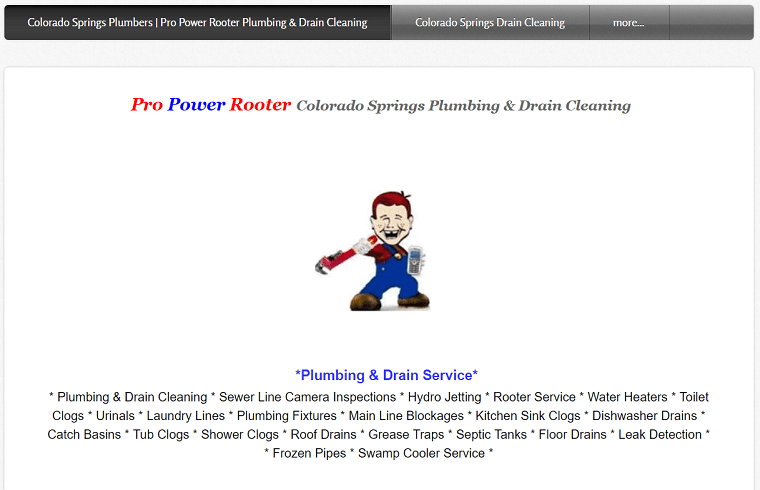 Best For
General Plumbing and Drain Cleaning
Services Offered
Emergency services

Hydro jetting

Leak detection

Sewer line camera inspections

Address
4355 London Ln. Colorado Springs, CO 80916 USA
Contact Information
(719) 331-4071
Website
http://propowerrooterservice.com/index.html
Pro Power Rooter never fails to work hard to satisfy every client so you can certainly recommend them even to your friends and family! Home disruptions such as drain clog and plumbing repairs shouldn't take so much of your time so Pro Power Rooter is always willing and available to help. Besides offering 24-hour emergency service, they provide free estimates, specials and discounts, allowing you to get the best service without exhausting your funds.