Plumbing plays a vital role in our daily lives. With faulty and damaged plumbing in your house or workplace, things can go awry. Your health and that of your loved ones will be at risk due to sanitation issues. Furthermore, the comfort which you should be enjoying while at home might be compromised. This includes your inner peace and quiet.
Choosing the right partners to fix your plumbing issues may be a daunting task. You need to consider some factors in choosing the right company to trust. But here's the good news: We've already done it for you. If you're living in Mississauga, here are the best plumbing service providers you can trust:
1. Mr. Rooter Plumbing – Mississauga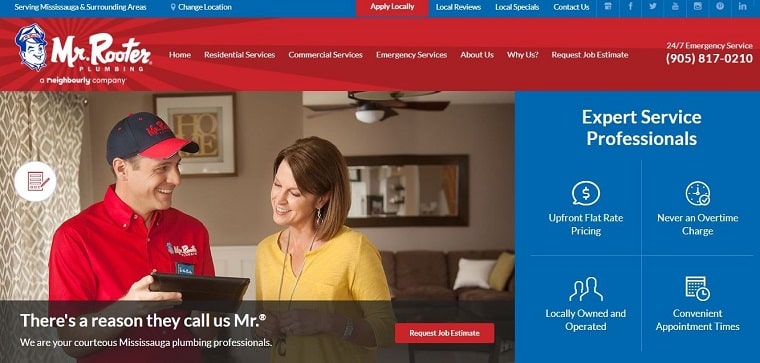 | | |
| --- | --- |
| BEST FOR | Residential and commercial plumbing services |
| SERVICES | Various residential, commercial, and emergency plumbing services |
| ADDRESS | 281 Queen Street S, Mississauga, ON L5M 1L9 |
| CONTACT | Phone: (905) 817- 0210 |
| WEBSITE | https://www.mrrooter.ca/mississauga/ |
The original Mr. Rooter was founded in 1970 and has since remained committed to a set of core values: Integrity, Respect, Customer Focus, and Fun Work Environment. All locations are independently owned and locally operated, establishing strong ties to their respective communities. Here are the reasons why you should choose Mr. Rooster plumbing:
Locally-owned and operated
Licensed and insured
Upfront, flat-rate pricing
Never an overtime charge
Workmanship and parts guaranteed
Exceptional customer service
Courteous, uniformed professionals
2. Reliance Home Comfort
BEST FOR
Home improvement products and services
SERVICES
Various HVAC and plumbing services

Plumbing services include: Drain and pipe repairs, leaky faucets, toilet repairs, emergency plumbing, general plumbing, etc.

ADDRESS
5653 McAdam Road, Mississauga, Ontario
CONTACT
Phone: (905) 569-2642 | 1-888-837-1451
WEBSITE
https://reliancehomecomfort.com/mississauga/
Reliance Home Comfort has more than four decades of experience in various areas of home improvement. Its professional team of Home Comfort Advisors consists of customer service professionals, licensed technicians, and installers. The company is committed to providing efficient and effective solutions to all the residents of Mississauga.
3. Precise Plumbing & Drain Services Mississauga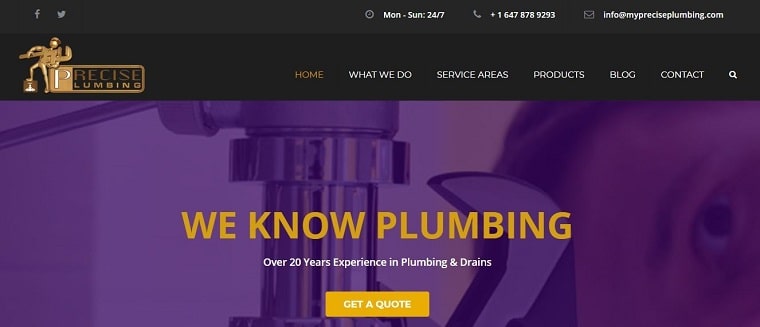 BEST FOR
General plumbing services
SERVICES
Water-proofing, plumbing installation & repair, water treatment, washroom & bathroom renovations, sump pumps, water lines, water heaters, drains & sewers, fixture installations, main water services, cleaning & repair services, etc.
ADDRESS
151 Brunel Road, Unit 7, Mississauga ON L4Z 2H6
CONTACT
Phone: (647) 878- 9293 | (647) 233-6203

Email: [email protected]

WEBSITE
https://mypreciseplumbing.com/
Precise Plumbing offers complete satisfaction to all their customers. Its team of licensed professionals can provide all types of professional plumbing services including emergency drain cleaning services. Why should you choose Precise Plumbing?
Over 20 years of experience
100% satisfaction guarantee
Up-front pricing
Fixed right or your money back
24/7emergency plumbing services
4. Dacord Plumbing Ltd

BEST FOR
Residential and commercial property management
SERVICES
Retail & industrial plumbing, institutional plumbing, general plumbing, backflow prevention systems, video inspection systems, and mechanical systems
ADDRESS
190 Britannia Road East, Unit 4,

Mississauga, ON L4Z 2E7

CONTACT
Phone: (905) 501-1953

Fax: (905) 501-2932

Email: [email protected]

WEBSITE
http://dacordplumbing.com/
Dacord Plumbing provides professional and expert plumbing services throughout the Greater Toronto Area (GTA). Dacord's fully-licensed, registered, and insured plumbing technicians provide fast, reliable, and quality professional service at competitive prices. For these guys, no job is too great or too small. They can perform plumbing services in resident, commercial, industrial, retail, and institutional sectors.
5. Professor Pipes Plumbing SVC
BEST FOR
Residential and commercial plumbing services
SERVICES
Water piping & installation, troubleshooting plumbing problems & water-related issues, plumbing fixture installation, repairs & replacement, sump pumps, drains & sewer pipes, frozen pipes, concrete laundry tubs, water meters, and main shut-off valves
ADDRESS
551 Tipton Ct, Mississauga, ON L5R 3M6
CONTACT
Phone: (905) 501-8830 |(519) 307-2250

SMS: (647) 235-5531

Email: [email protected]

WEBSITE
https://www.professorpipes.com/
Professor Pipes has been serving both residential and commercial sectors of the Mississauga, Greater Toronto Area, Peel region, York region, Dufferin County, Georgetown, and Brampton since June 1999. It is proudly Canadian-owned and operated. Professor Pipes also recognizes the sacrifices made by the Canadian senior citizens in the past which is why it offers a 15% discount to all its senior customers.
6. Mazza Plumbing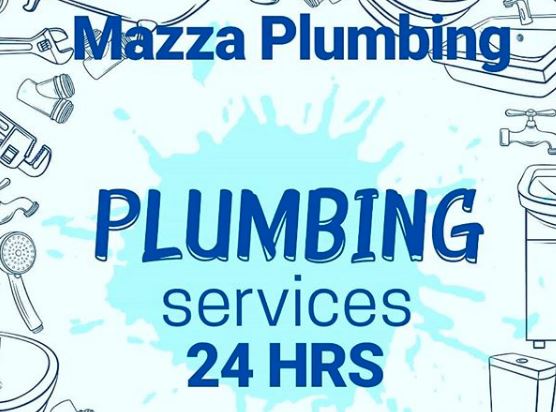 | | |
| --- | --- |
| BEST FOR | Qualified and insured plumbing services |
| SERVICES | Plumbing repairs, including installation of new fixtures and rough-ins and installations for new builds. |
| ADDRESS | — |
| CONTACT | (416) 856-2477 |
| WEBSITE | http://www.mazzaplumbing.com/ |
Mazza Plumbing is a Vaughan based plumbing company that employes licensed and trained technicians are here to assist you with all of your plumbing and drain services. They service all of Vaughan and the Greater Toronto Area. They specialize in drain cleaning, repair and unclogging.
7. Tornado Plumbing & Drains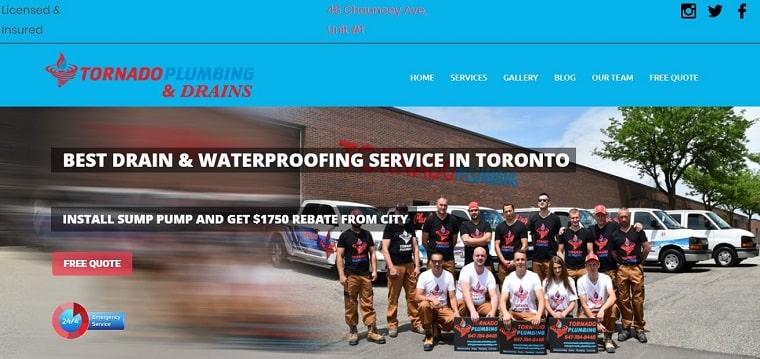 BEST FOR
Drain and waterproofing services
SERVICES
Basement waterproofing, emergency plumbing, sewer drain cleaning & repair, sump pump installation, backwater valve installation, plumbing services, water services, and drain replacement
ADDRESS
5398 Fasdon Ct, Mississauga, ON L5V 1Y8
CONTACT
Phone: (647) 784-8448

Email: [email protected]

WEBSITE
https://tornado-plumbing.com/
Toronto Plumbing offers the best drain and plumbing service in Toronto and the GTA (Greater Toronto Area). It only uses top-of-the-line materials and warrantied plumbing materials as well as the latest plumbing and waterproofing technologies. The company also offers free estimates and competitive rates, plus helps its clients get city rebates for backwater valve and sump pumps installation.
8. Coldstream Plumbing and Heating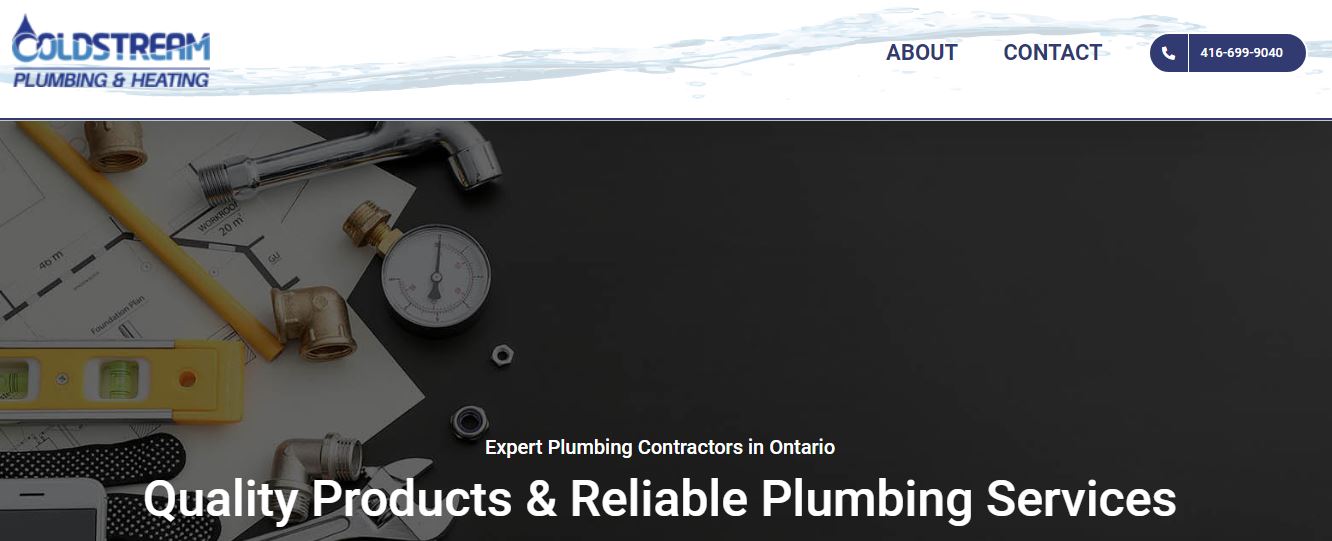 Coldstream Plumbing is one of Toronto's leading plumbing companies that offer a wide range of plumbing services such as new installations and repairs in any space. No job is too big or too small for Coldstream's professional plumbers, so they can take on residential, commercial, and industrial projects.
9. New Well Plumbing & Heating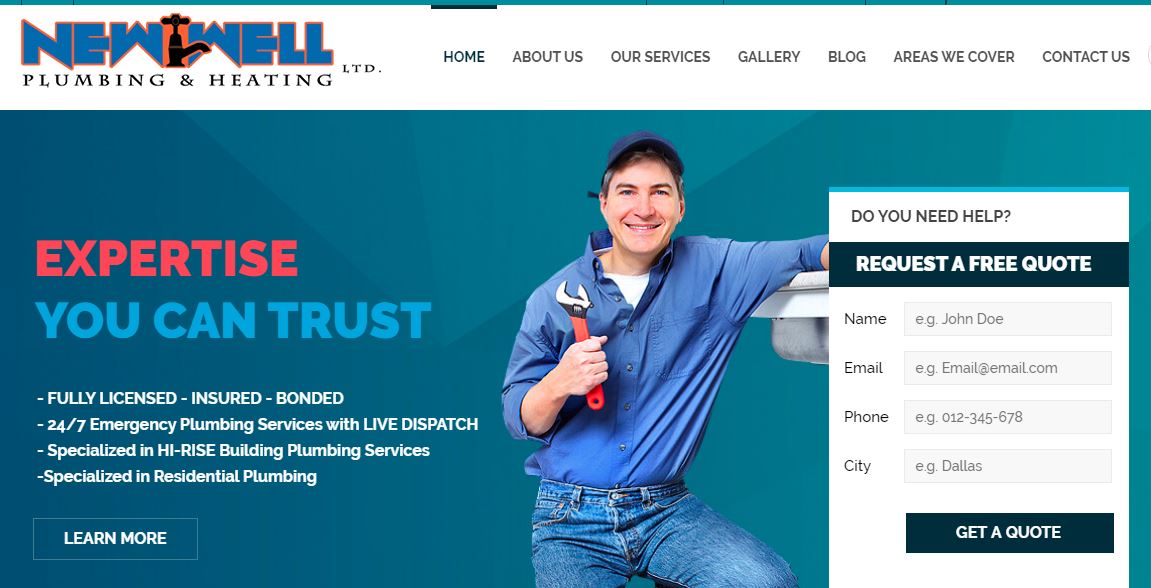 New Well Plumbing & Heating is a certified professional plumbing company located in Ajax, Ontario. They are available 24/7 to tend to your every plumbing need.
10. Sam Harb & Family Plumbing

BEST FOR
Local Family-Owned Plumbing Company since 1974
SERVICES
Their 24-hour plumbing service includes plumbing repairs, installations, drain cleaning, and renovations
ADDRESS
420 Main St. East Suite #488, Milton, ON, L9T 5G3
CONTACT
Burlington: 905-634-2600 / Oakville: 905-847-7020 / Milton: 905-749-4272
[email protected]
WEBSITE
https://www.samharbplumbing.com/
Sam Harb & Family Plumbing provides industry-leading plumbing and drain services to Burlington, Oakville, Milton, Hamilton, and surrounding areas. With extensive experience, courteous service, and calming nature, they can help homeowners and businesses solve any of their plumbing problems, no matter the issue.