For the home/business owners out there who are suffering from major water tank problems, getting professional help from the best plumbers in Clearwater FL would be a wise decision.
We searched the whole town until we ended up with only the best plumbers in Clearwater FL. We've listed the most recommended plumbing services here that offer long-lasting and affordable solutions!
See our list below to find out more about their services.
1. Tampa Bay Plumbing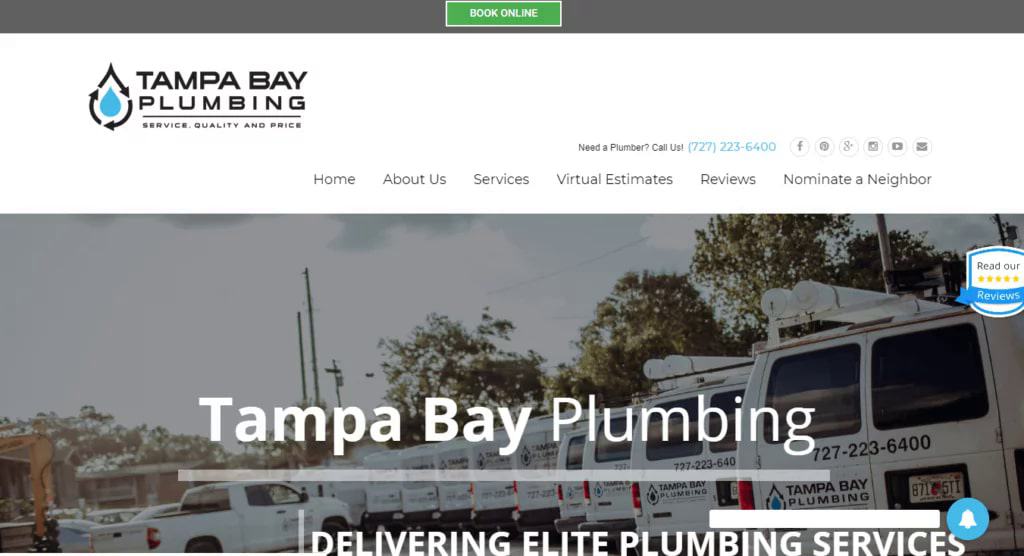 At Tampa Bay Plumbing, they have an experienced team capable of delivering excellent plumbing services to both home and business owners. They do burst pipe repairs, boiler repairs and installation, toilet unclogging, drain cleaning, and more.
Sewer line camera inspections are also part of their services for detailed analysis. Repairs and installation of water heaters, water filtration units, and water softeners are all included in their offered services, making them some of the best plumbers in Clearwater FL.
To ensure that your unit lasts for a long time, they also provide regular maintenance for every household and commercial building. With these services, they're truly an all-around service provider, offering long-lasting solutions.
Why Choose Tampa Bay Plumbing?
24/7emergency support
Fast response
Transparent pricing
Kitchen and bathroom plumbing services
2. Gulfview Plumbing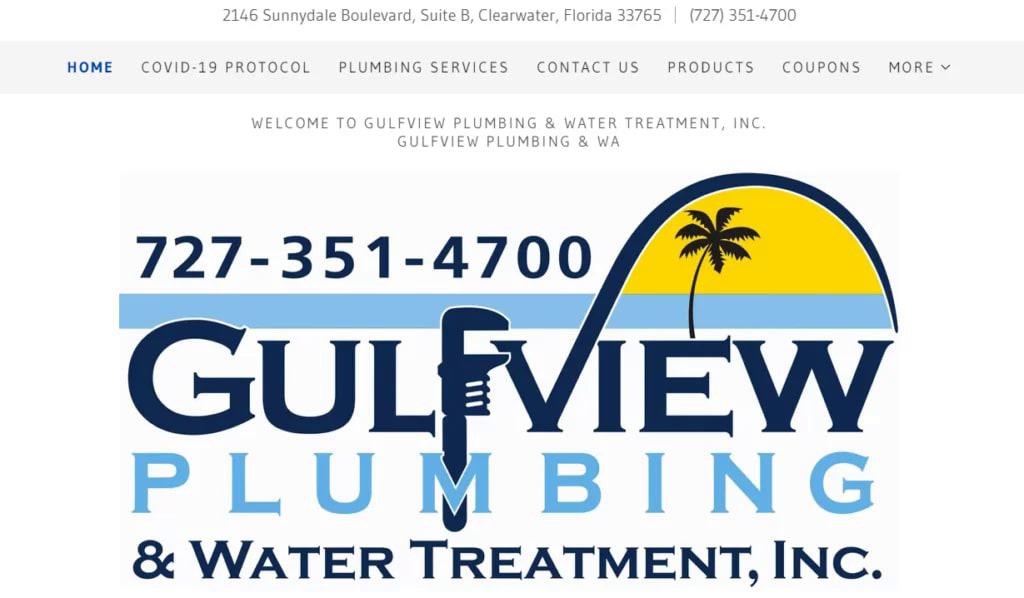 Gulfview Plumbing specialises in water heater and water softener works, drain cleaning, piping and repiping, and more. They can also help you repair broken faucets and install fixtures properly.
For replacements, they use high-quality products coming from the most-trusted brands such as Proflo, Delta, Sterling, and more. So, you can be sure that your kitchen and bathroom are in good hands.
Oh, and here's a bonus: they also offer coupons and discounts for seniors, military officers, and first responders.
Why Choose Gulfview Plumbing?
Emergency plumbing services
Garbage disposals
Toilet maintenance, repair, and installation
Commercial plumbing
Piping and repiping
3. Clearwater Plumbing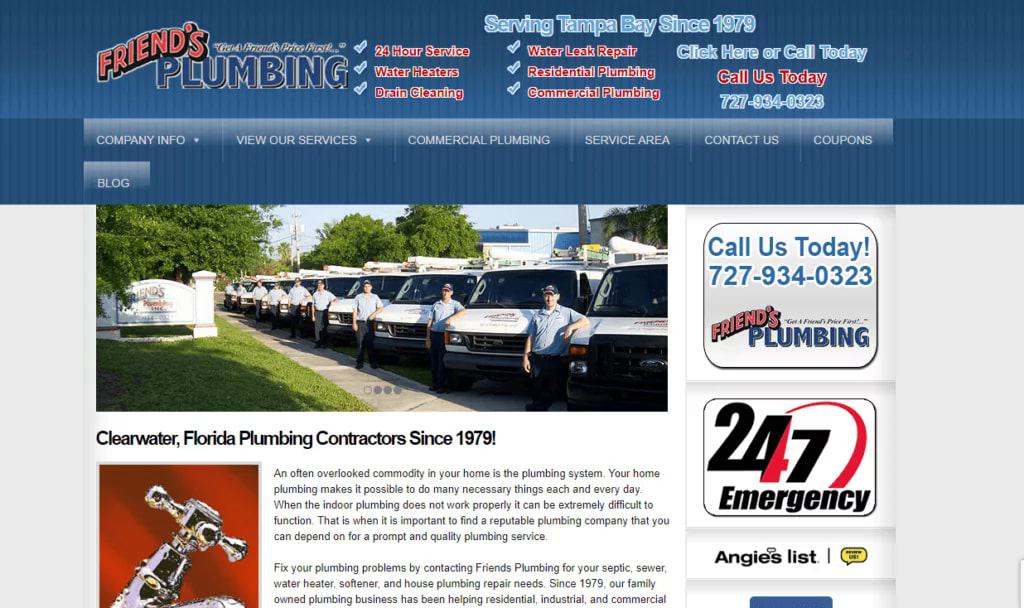 Clearwater Plumbing is one of the longest-running plumbing services in town. With their trained and professional technicians, they have served thousands of clients over the years, providing residential, commercial, and even industrial plumbing solutions.
They're fully equipped with quality materials, pairing them with exceptional workmanship. Whether there are leaky pipes, clogged drains/toilets/sinks, burst pipes, or water heater problems, they can resolve any issue.
Aside from these, they also do remodeling, new construction plumbing, and sewer root control. With these services, they can truly be the best plumber in Clearwater FL!
Why Choose Clearwater Plumbing?
Bathroom and kitchen plumbing services
Fixture, faucet, and valve repair
Piping
Water heater and water filtration services
4. Scotto Plumbing Services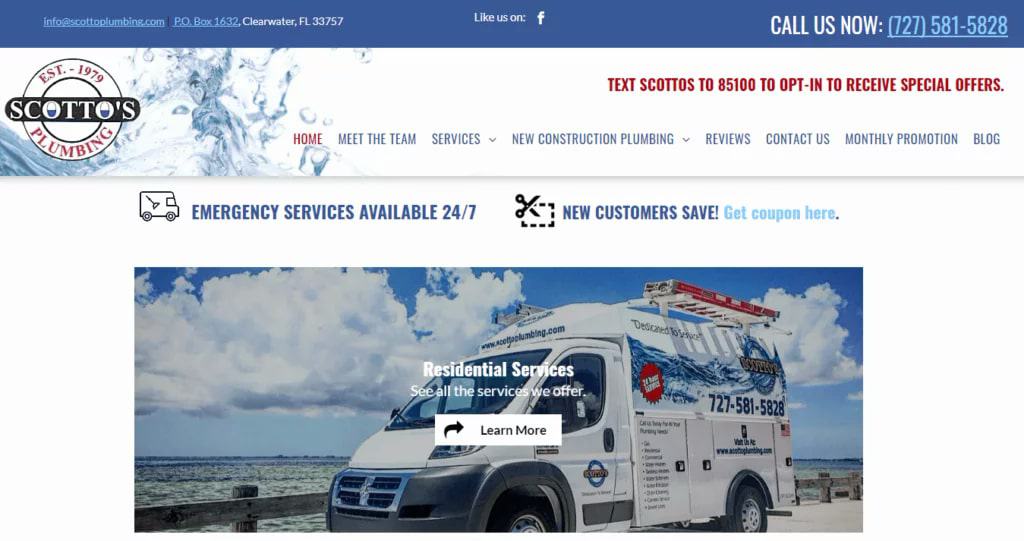 For several decades, Scotto Plumbing Services has been providing residential and commercial plumbing solutions. They're also an award-winning company that has been recognised because of their service specials.
Drain works, water line and leak detection, fixture installation and repairs, and water heater repairs are all part of their services. They also do water treatments for various systems and fixtures.
They've also done projects with new construction plumbing for schools, hospitals, hotels, condominiums, and many more. This range of services is the reason they're known to have the best plumbers in Clearwater FL.
Why Choose Scotto Plumbing Services?
Drain cleaning
Sewer lines
Water line works
Fixture installation and repairs
Water heater solutions
Monthly promotions
5. Mr. Rooter Plumbing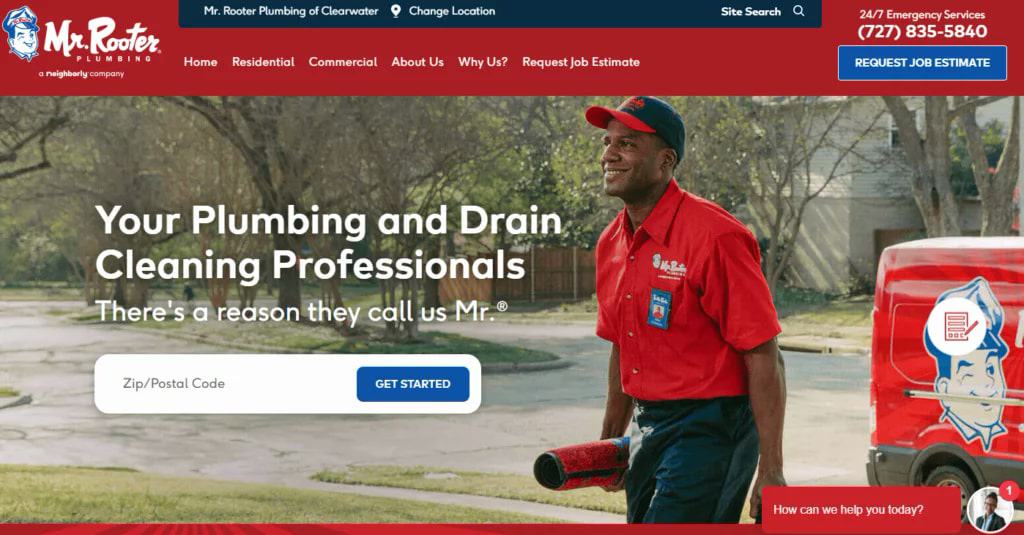 Mr. Rooter Plumbing is a locally owned and operated company that's known for their great workmanship on clogged drains, plumbing repairs, diagnosis,and inspection as well as drain cleaning.
With years of experience, they've become one of the top companies recognised due to their best plumbers in Clearwater FL. They offer a full range of plumbing services for every household and business owner.
For everything from initial checkups to final repairs, you can truly rely on them as they always deliver customer-centric services.
They also have flexible working hours, so you can easily book an appointment despite your busy schedule.
Why Choose Mr. Rooter Plumbing?
Fast and responsive 24/7 emergency services
Convenient appointment times
Upfront flat rate pricing
Special discounts
6. Graywater Plumbing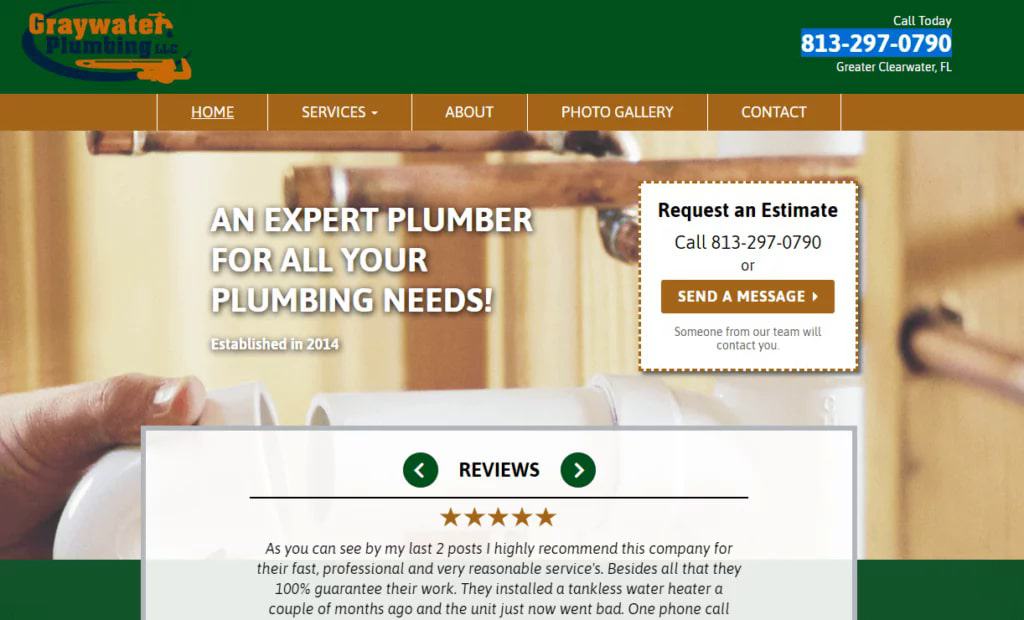 Graywater Plumbing is a family-owned business with several years of handling all kinds of plumbing projects. They specialise in commercial plumbing to make sure that the overall system will keep on running and working at its best.
Their services include new fixture installation, sink replacement, water heater maintenance, and many more. They also offer emergency services in case of an encountered plumbing issue during midnight or over a weekend/holiday.
Whether you need repairs, maintenance or installations, they have the best plumbers in Clearwater FL, ready to serve you with quality and reliable workmanship.
Why Choose Graywater Plumbing?
Drain cleaning
Septic system pumping
Tankless water heater installation
Hydro jetting
And that's our list of the best plumbers in Clearwater FL! Have you already decided which one would you like to consult with? Let us know all about it!
And for more options, take a look at these best plumbers in Florida!