Do you wish to give your Miami home or office spaces a boost? If you are, consulting a professional interior designer is a wise choice.
Hiring a reputable interior designer gives you many advantages.  And obtaining unique designs that reflect your sense of style and personality tops these said benefits.
To help you with, we searched for the leading names in the industry.  Among these names rise six of the most commendable interior designers in Miami.
Read on to become familiar with these interior designers.
1)   Britto Charette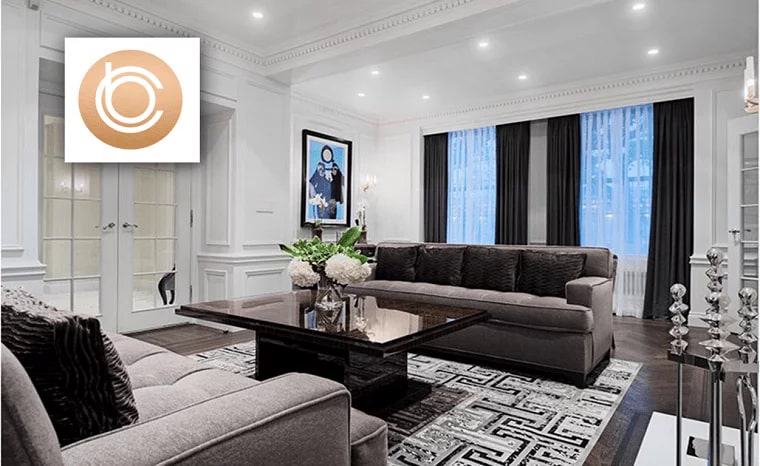 BEST FOR
High-end residential interior design services
SERVICES
3D rendering

Color consulting

Custom shelving, furniture, cabinetry, rugs, etc.

Decluttering

Floor plans

Furniture selection

Home office design

Project management

Space planning

Interior architecture

Luxury interiors

Remodeling

Retail designs

ADDRESS
310 NW 26 St. A. Miami, FL 33127
CONTACT
Phone: (305) 640-5005

Fax: (305) 640-8289

Email: [email protected]

WEBSITE
https://www.brittocharette.com/
Britto Charette is Miami's award-winning licensed interior designer with 50 years of combined expertise.  Its bilingual team creates stunningly luxurious high-end residential interiors in a professional and timely manner.  They're well-versed in producing superb global design innovations, high-quality materials, opulent finishes, as well as trendy colors and patterns.
2)  Pfuner Design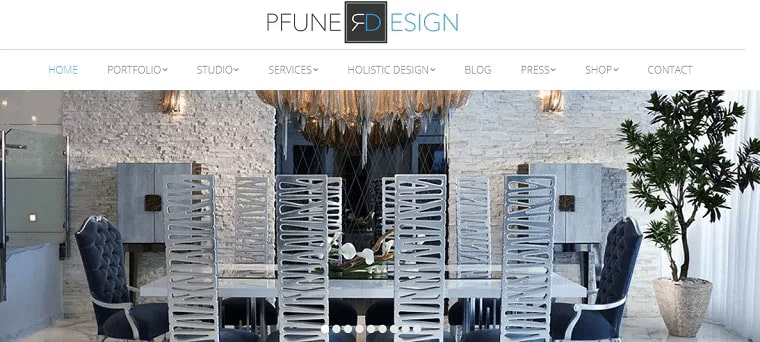 BEST FOR
Full-scale interior design services
SERVICES
3D rendering

Color consulting

Custom shelving, cabinetry, furniture, rugs, etc.

Energy-efficient homes

Feng shui design

Floor plans

Furniture selection

Green building

Holiday decorating

Home staging

Space planning

Sustainable and universal designs

Online design and e-design

Holistic interior design

ADDRESS
990 Biscayne Blvd. Office 503, Miami, FL 33132
CONTACT
Phone: 305-571-8440

Email: [email protected]

WEBSITE
https://pfunerdesign.com/
Pfuner Design is a licensed international interior design firm composed of talented designers who tackles every project with cutting-edge strategy and artistic sense that go beyond customary design solutions.  Pfuner Design intends to deliver viscerally derived interiors for different markets.  This generates a sense of atmosphere that is deeply enriching for each client.
3)  DKOR Interiors Inc.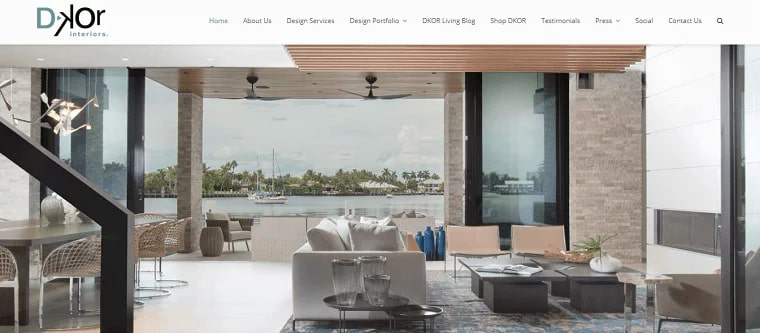 BEST FOR
Residential interior design services
SERVICES
Bedroom design

Space planning

Décor and renovations

Design and build

Project management

ADDRESS
2079 NE 155th Street • North Miami, FL 33162
CONTACT
Phone: (305) 981-2710

Email: [email protected]

WEBSITE
https://www.dkorinteriors.com/
DKOR Interiors Inc. is comprised of energetic individuals, gifted designers, and seasoned managers.  They are always ready to guide clients through the flawless and prompt execution of design projects.  DKOR Interiors understand that each project has specific requirements, budget, and degree of quality involved with every detail.  With these in mind, they begin the creative process and bring them to harmony.
4)  Interiors by Steven G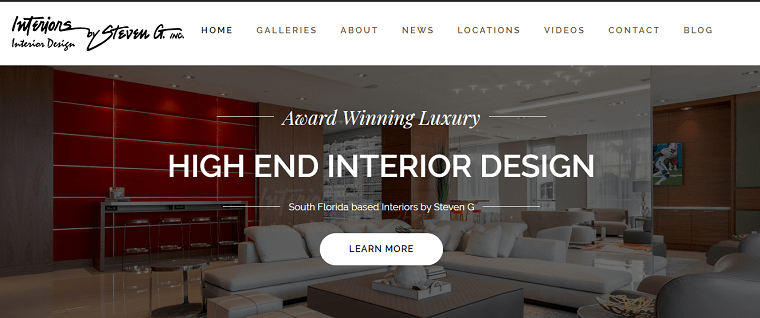 BEST FOR
Full-scale interior design services
SERVICES
3D rendering

Custom cabinetry, shelving, furniture, pantries, etc.

Decluttering

Downsizing

House plans

Home staging

Historic building conservation

Interior design photography

Sustainable design

Kitchen remodeling

Space planning

ADDRESS
2818 Center Port Circle, Pompano Beach, Florida 33064, USA
CONTACT
Phone: (305) 621-5550

Email: [email protected]

WEBSITE
https://www.interiorsbysteveng.com/
Interiors by Steven G is a full-service interior design firm with 35 years of experience and a multilingual team that can accommodate international clientele.  IBSG owns a 100,000-sq.ft. gallery filled with quality products from all over the globe.  All of these ensure that every client will receive world-class services and a vast array of quality interior design styles.
5)  Interiors by Maite Granda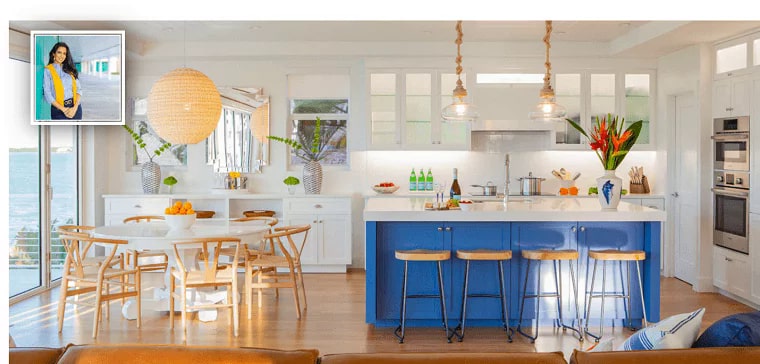 BEST FOR
Kitchen and bath designs
SERVICES
Color consulting

Energy-efficient homes

Furniture selection

Space planning

Remodeling and new construction

Floor plans

ADDRESS
200 Crandon Blvd, Key Biscayne, FL 33149, USA
CONTACT
Phone: 786-243-6564
WEBSITE
https://maitegranda.com/
Interior by Maite Granda is one of the most innovative interior design firms in Miami for the last ten years.  IBMG's team of creative designers, professional contractors, and talented architects work together utilizing the client's ideas by interpreting their desires into extraordinary designs that meet beauty and functionality.
6)  Agsia Design Group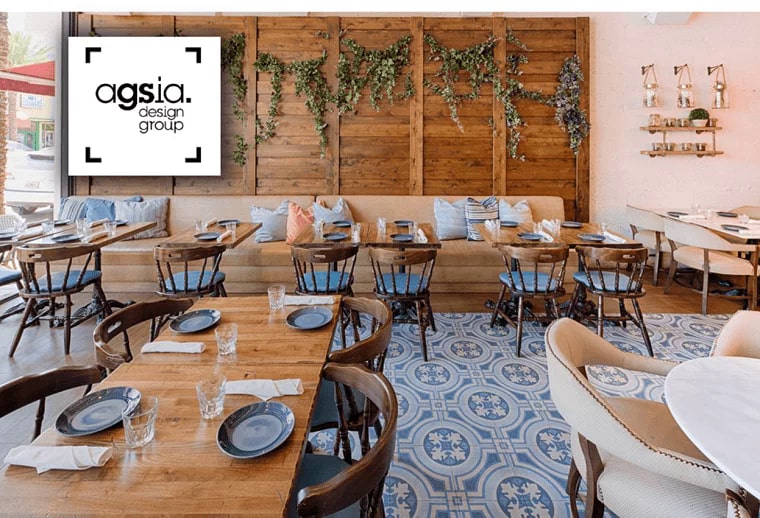 BEST FOR
Residential and commercial interior design services
SERVICES
Custom built-ins

Space planning

Kitchen remodeling

Universal design

ADDRESS
20890 NE 32 Ave., Aventura, Florida 33180, USA
CONTACT
Phone: 786-537-4278

Email: [email protected]

WEBSITE
http://www.agsia.com/
AGSIA Design Group is a reputable design firm with a primary focus on residential and commercial projects.  Its mission is to deliver superior designs and services, adhering to the standards and desires set by the clients.  AGSIA develops a shared vision with clients, completing each project with absolute consideration and imagination.
7)  KNOF Design
BEST FOR
Award-winning designers
SERVICES
Custom interiors
Interior architectural planning
Bespoke furniture and product design
Furnishings
Design consultation
Styling and Staging
ADDRESS
Miamo
CONTACT

[email protected]

WEBSITE
https://www.knofdesign.com/
KNOF design is owned and inspired by Susan Knof, international interiors professional whose work has graced the covers of over fifteen leading global magazines, including ELLE Decoration. Having lived and worked in New York, Sydney and London, her background lends a sophisticated and cosmopolitan style to her designs. As Director, Susan started the company in 2012 after over 15 years in the architecture and design industry.