Homes and commercial establishments have a risk of being infiltrated by unwanted and nuisance pests. This problem might sound too common but the solution may not be a simple spray of insecticides or pesticides. Without proper treatment, these pests could cause a bigger problem in your homes or businesses.
In Dubai, the government takes pest control services seriously as they penalize illegal pest control service provider. To aid you in finding your perfect pest-control service provider, we have prepared 6 best pest control options for you to choose from.
1.   Rentokil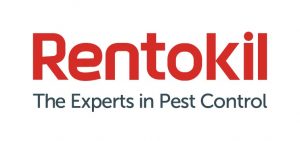 Best For
For rodent and mouse control
Services Offered
●      Rodent infestation programs

●      Ongoing and monitoring control

●      Non-toxic modern control

Contact Information
800-73787
Website
https://www.rentokil.ae
Address
Unit 401 4th Floor Oud Metha Offices Building – Oud Metha Rd – Dubai – United Arab Emirates
Rentokil is of UK origin but it was able to compete with pest control among Dubai companies that offer pest control services.  The company claims that rats and rodents control are their areas of expertise. Their well-trained technicians will guarantee you peace of mind.
2.   Akkad Pest Control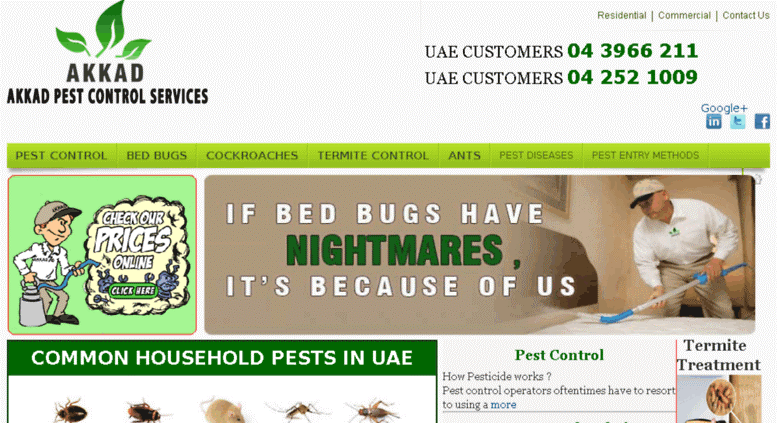 Best For
Bed Bugs Control/ Termination
Services Offered
●      Gel Treatment

●      Spray Treatment

●      Ant Granules

●      Bait Stations

Contact Information
97143966211

04 399 66 211

Website
http://www.pestcontrol.ae/
Address
Dubai Bur Dubai – Al Attar Center, Office 114 Opposite  Burjuman Mall
If you are looking for a company that allows you to be informed about the risks your home or your business have, grab your phones and call Akkad Pest Control now. The company has an advanced technology that controls pest infestation. What's also impressive about this company is that they care for the environment as they have been using environment-friendly ingredients for their treatments.
3.   Proshield Pest Control Services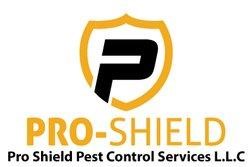 Best For
Cockroach Control
Services Offered
●      Cockroach control

●      Bed Bugs control

●      Ants Control

●      Rats and Mice Control

●      Termites

Contact Information
+971 4 388 8235
Website
https://www.proshield.ae/
Address
Office G05, Sky Business Centre, Vista Boulevard, Nad Al Hamar – Dubai – United Arab Emirates
A company that listens is the promise of Proshield Pest Control Services to their clients. The company offers professional and services that guarantee results through their certified exterminators that will give you an expert advice regarding your pest concerns.
4.   Paramount Pest Control

Best For
Cockroach Control
Services Offered
●      Cockroach Control

●      Rat

●      Ants

●      General Pest Control

●      Wasp Nest Removal

●      Bee Hive Removal

●      Bird Control Services

●      Cat Control Services

●      Snake Control Services

●      Villa Pest Control Services

●      Garden Pest Control Services

Contact Information
Tel: 04-2233956

Fax: 04-3862133

Website
http://www.paramountpestcontrol.ae/
Address
Paramount Pest Control Services LLC

Suit # 115,MJM Al Ansari Building

Port Saeed, Dubai

United Arab Emirates

P.O Box: 125958
Paramount positions itself as among the leading companies in Dubai when it comes to offering pest control services. They are not only a one-time partner for controlling and terminating pests but they also provide contract services for the maintenance of your pest-free homes and business.
5.   Al Madeena Pest Control Cleaning Services

Best For
Pests
Services Offered
Commercial Pest Control

Domestic Pest Control

Fumigation

Termite Control

Contact Information
971 4 261 6032
Website
https://www.almadeenapestcontrol.com/
Address
8 B St AL QUSAIS, 186936 Dubai – Dubai – United Arab Emirates
The power of Al Madeena's services is its network all over the United Arab Emirates that it was declared as the largest public health control company in UAE. They offer an array of services from that starts with bugs to snakes. Their ten-year experience in the pest-control service will surely put you at ease.
6.   Supreme Pest Control Services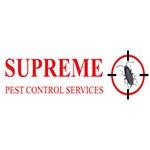 Best For
Ants, Bugs, Rodents
Services Offered
Ants Control
Bed Bugs ControlBirds ControlCockroaches ControlCrawling Insects ControlFlies ControlRodent ControlTermite Control
Contact Information
04-5136885

055-9483077

Website
https://www.supremepcs.com/en/
Address
Supreme Pest Control Services

P.O. Box: 231470, Dubai, UAE
"Big Time Service at Price You Can Afford" has been the slogan of Supreme Pest Control. This pest control company is reliable for giving their customers a reasonable price for a definitely uncompromised quality of services. Dial up 04-5136885 to put an end to your pest –related problems.
7.   Ecocare
Best For
Cleaning & disinfection of water tanks and pipelines and Integrated Pest Management services
Services Offered
Cleaning & Disinfection of water tanks
Cleaning & Disinfection of Pipelines
Integrated Pest ManagementCockroaches ControlBed bugs Control

Anti-Termite Treatments

Rodent Control

Flies Control Bird Control & Proofing Ants Control

Quarantine Fumigation

Container Fumigation

Swimming Pool Cleaning & Disinfection

Tower Cleaning

Contact Information
04 3307779
Website
http://www.ecocare.ae/
Address
104,Emeralad Properties Building,Al Waha Street, Industrial Area 3, Al Quoz – Dubai
ECOCARE Cleaning & Pest Control Services is a UAE-based, Dubai Municipality-approved consulting and Protection Service Company which provides environment-friendly pest control services. In fact, their consultancy team includes Food Technologists to address the special needs of food industry & food outlets, Hospitality industry, Residential buildings and labor camps.