Carpenters are capable of carrying out various jobs, from general repairs of fixtures to cabinet design and installation. However, if you pay more attention to these experts, you'll see that they can do a lot more and not all of them have the same specialties. So whenever you're thinking of hiring carpenters, you must know the things they are capable of. But first, you want to know which ones are the best in Dubai's carpentry today. Here are six of them and the many things they can do for you.
1.     CSD Carpentry Services Dubai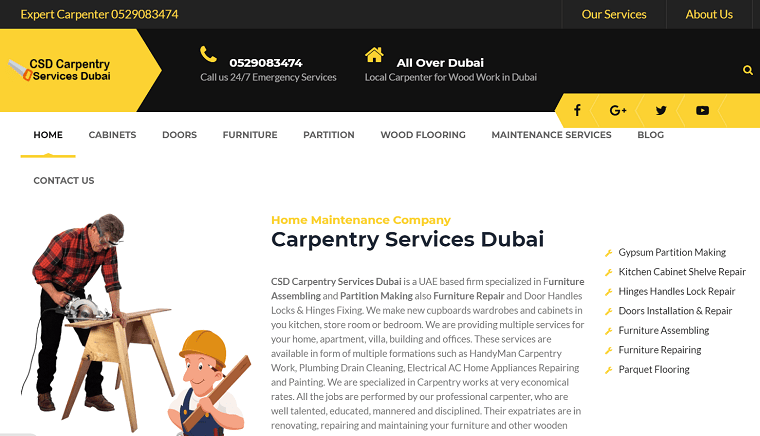 Best For
Furniture Repairing and Partition Making
Services Offered
Doors installation and repair

Furniture assembling and repairing

Parquet flooring

Maintenance services

Address
Off 12B, Al-Khail Mall, Al-Quoz, Dubai, U.A.E. PBux 115192 – Dubai – United Arab Emirates
Contact Information
0529083474
Website
https://carpentry-services-dubai.com/
Located in the center of Dubai, CSD Carpentry Services Dubai provides homeowners with an increased living standard through a wide variety of carpentry solutions. They can provide you with new cupboards for your bedroom, kitchen or storeroom, made exactly to your specifications. Should you have old furniture that needs repairing or a new one that you want to get assembled, CSD Carpentry Services Dubai can do these for you at the most affordable rates. Learn more about them by heading over to https://carpentry-services-dubai.com/.
2.     Al Zad Carpentry LLC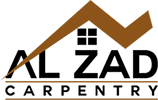 Best For
Home Maintenance and Carpentry
Services Offered
Home renovation

Plumbing and painting work

Aluminum and glass work

Gypsum ceiling

Upholstery services

Address
Shop No: S11, Building Q7 – Dubai – United Arab Emirates
Contact Information
00971-55-5575101
Website
http://alzadcarpentry.com/
Al Zad Carpentry LLC is the expert you should call on if you're looking for one place for all your home maintenance and carpentry needs. Their team's main objective is to provide a fully professional and hassle-free service to all customers from start to finish. Whether the project involves designing of furniture, creation of new cabinets, or choosing the best wood flooring, Al Zad Carpentry LLC can accomplish all of these and more. Other services they specialise in are renovations, electrical work, plumbing, and ceiling work.
3.     Al Jumeirah Carpentry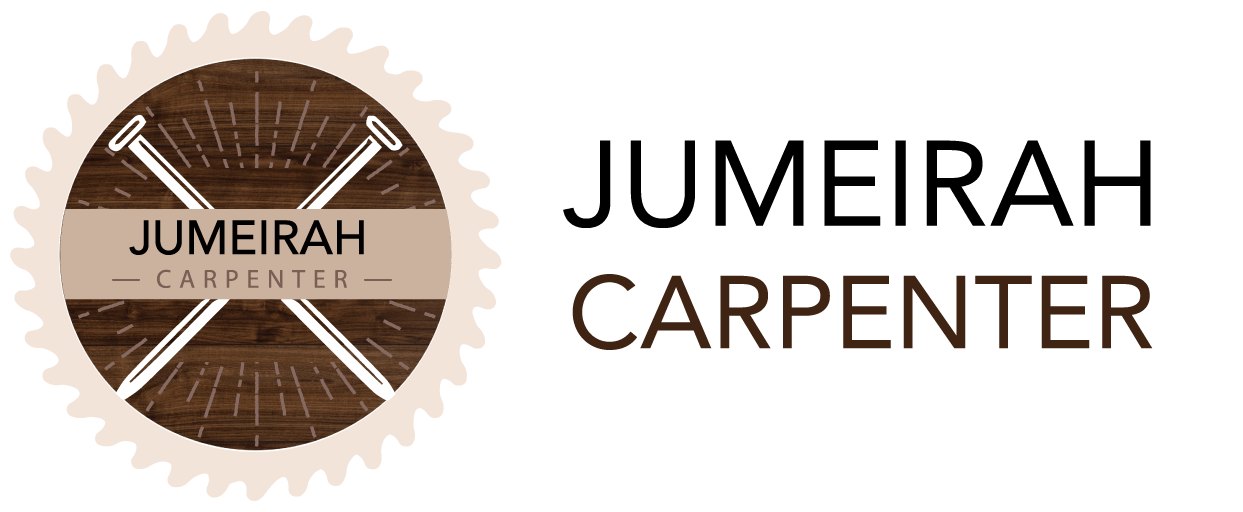 Best For
Residential and Commercial Carpentry
Services Offered
Custom-made carpentry

General carpentry

Renovation and fabrication

Address
Warehouse No. 1 & 2 Opposite Aramtec

Al Quoz Industrial Area 1 PO Box 7036 Dubai, UAE

Contact Information
+971 4 338 3231; +971 50 661 1926
Website
https://jumeirahcarpenter.com/
With a team of experienced craftsmen and tradesmen, there's no doubt that Al Jumeirah Carpentry is the company that can meet all of your carpentry needs. For more than 36 years, they have been transforming businesses and homes in Dubai for the better. They are highly known for their capability to create bespoke furniture that will surely make your property stand out from the rest.
4.     Haneef Carpentry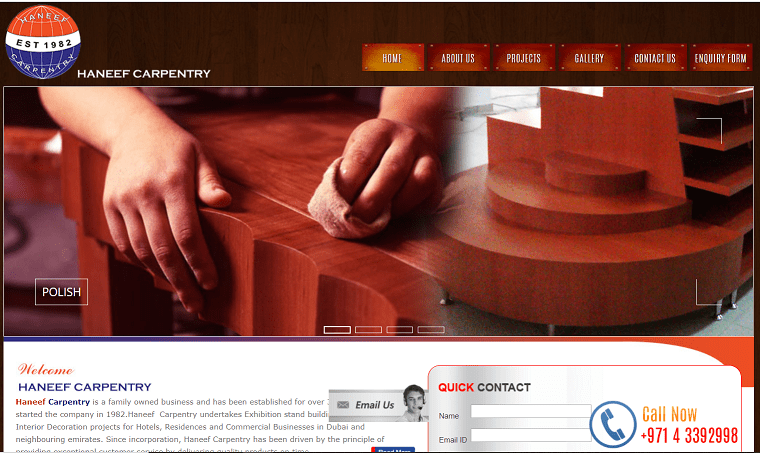 Best For
General Carpentry Work
Services Offered
Exhibition and display stands

Office fit-outs

Painting and polishing

Interior decoration

Address
WH # 3, Khaled Mohd Bldg, Street 24 A, Al Quoz Industrial Area 1
Contact Information
043392998
Website
http://www.haneefcarpentry.com/
You can depend on the experts at Haneef Carpentry if you need assistance with office fit-outs, painting and polishing jobs, or even interior decoration projects. They have the knowledge, skills, and strong experience working with businesses, residences, and hotels and Dubai, allowing them to provide exceptional service and first-rate products at all times.
5.     Sadiq Abdul Karim Carpentry

Best For
General Carpentry Work
Services Offered
Home and office interior

Restaurant furniture

Shop fit-out

Events and exhibitions

Address
Warehouse # 4, Splash Gulf, Al Amman Street، Al Qusais Industrial Area 3 – Dubai – United Arab Emirates
Contact Information
055 713 7575
Website
https://www.sakcarpentry.com/
Sadiq Abdul Karim Carpentry has been working with some of the most prestigious clients and businesses in Dubai since 1994. Their attention to detail, skills, and professionalism have enabled them to become one of the most trusted furnishing, fit-out, and interior contracting companies today. Their quality and wide-ranging services can be tailored to suit the needs of showrooms, schools, hospitals, villas, hotels, restaurants, and more.
6.     Al Onqood Carpentry LLC

Best For
General Carpentry Work
Services Offered
Design and construction drawings

Fit-outs

Ceilings and partitions

Joinery

Custom-built furniture

Address
Workshop # 3&4, Complex 57, 6b Street, Dubai UAE
Contact Information
0555820005
Website
http://www.alonqood.com/
Anything that concerns furniture, finishing, carpentry, and maintenance can be worked on by the team at Al Onqood Carpentry LLC. Apart from delivering first-class solutions at all times, they also make sure that every client won't overspend. This company offers various flexible discount packages ideal for single and multiple property owners, working not just according to their requirements but to their budgets as well.