So you're think of getting new flooring for your flat or home. If that's the case, you should go for the companies with the best laminate flooring services in Singapore.
The best such companies offer a wide range of flooring products and installation services. They also tend to have quality guarantees, assuring you that you get your money's worth.
To help you out, we've gone and looked for the best laminate flooring companies this year. Take a look at our picks:
Note: Due to the current pandemic outbreak, we've noted the relevant service changes for some of the shops listed below. Where applicable, we've noted the policy or service changes.
1.     The Floor Gallery Singapore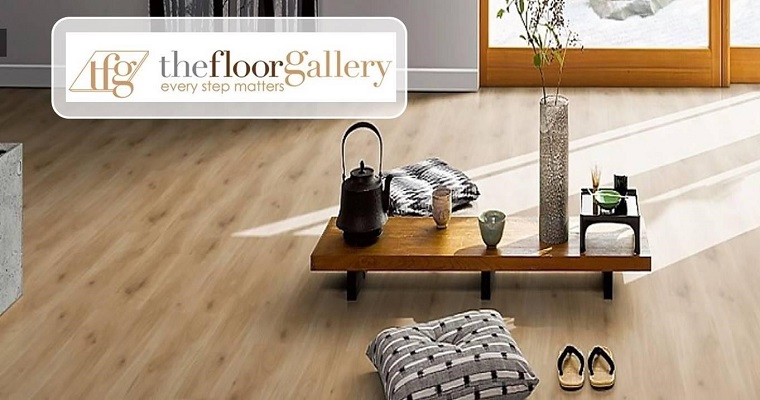 BEST FOR
Flooring projects
SERVICES
Laminate, vinyl wood, and outdoor flooring

ERS

Staircase design & Bay window design

Gate & Fence design

ADDRESS
1 Tampines North Drive 1, #02-41 T-Space, Singapore 528559
CONTACT
6341- 6656/Email: 

[email protected]

WEBSITE
http://www.thefloorgallery.sg/
The Floor Gallery boasts reliable and quality flooring services, catering to both existing and new clients in both commercial and residential sectors in the country.  They offer a range of eco-friendly and eco-quality flooring products including these:
Laminate flooring with Germany's finest quality engineered wood flooring
High-end quality eco-resilient flooring
Eco wood composite decking with Singapore Green Label
The Floor Gallery's very own version of veneer panel flooring, the FloorTop Wood Flooring
The Floor Gallery's very own expert decking installations, the Exclusive Wood Decking
The Floor Gallery's quality sources, Luxury Solid Wood Flooring
Their eco-flooring philosophy aims to build a better and greener society in Singapore with their phthalate-free and low-VOC flooring system.
2.   Vohringer Laminate & Vinyl Flooring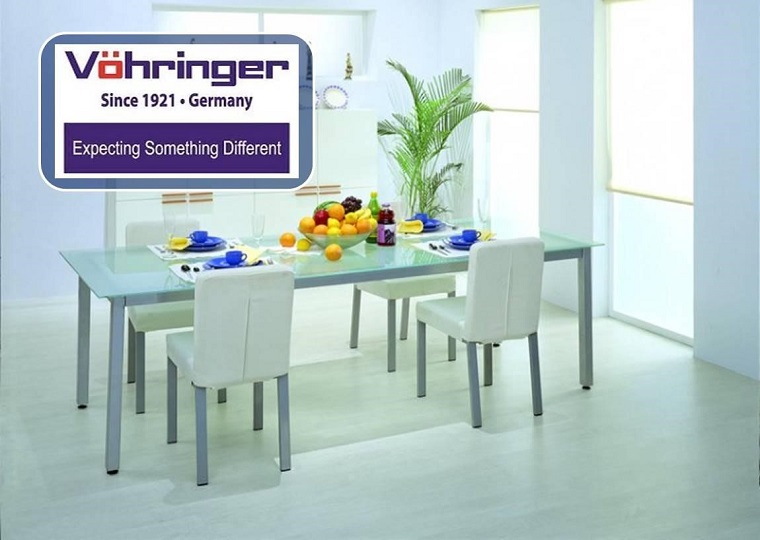 BEST FOR
Flooring projects
SERVICES
Laminate flooring

HERF/ HEVF/ Luxury Vinyl Flooring

Outdoor decking

ADDRESS
Blk. 3014A, Ubi Road 1, #06-09

Singapore 408703

CONTACT
Phone: (+65) 67451197

Fax: (+65) 62340438

Email:  [email protected]

WEBSITE
https://www.vohringer.com.sg/
Founded in Baden-Württemberg, Germany in 1921, Vohringer has been providing its customers with quality flooring for almost a century.
According to the company, all their laminate wood planks are European E1 formaldehyde-level standard and have a lifetime warranty against color fading, wear-through, and stains from indirect sunlight or artificial light exposure.
Moreover, the laminate flooring installation requires no hacking of your existing floor. That's just one more reason we consider them among the best laminate flooring services in Singapore — they can do it faster than most others and with a minimum of fuss!
3.   Singapore Flooring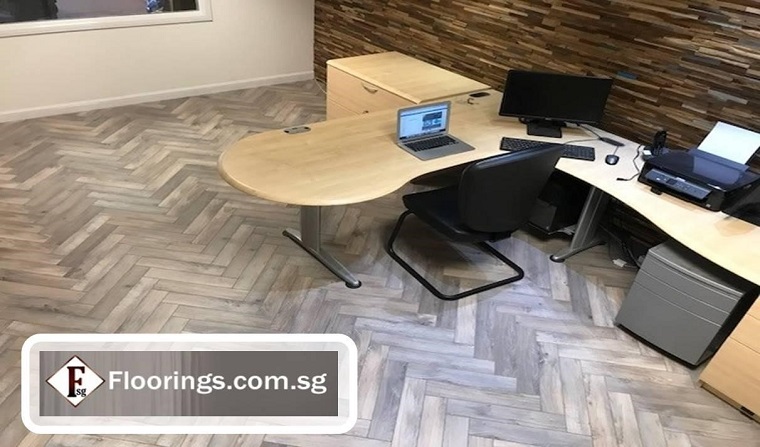 Singapore Flooring gives 100% obligation-free onsite measurement and quotation.  The company specializes in laminate flooring, vinyl flooring, timber flooring, bamboo flooring, and engineered flooring.
For inquiries, you can simply head to their website and conveniently fill up their default inquiry form.
4.   Floor Xpert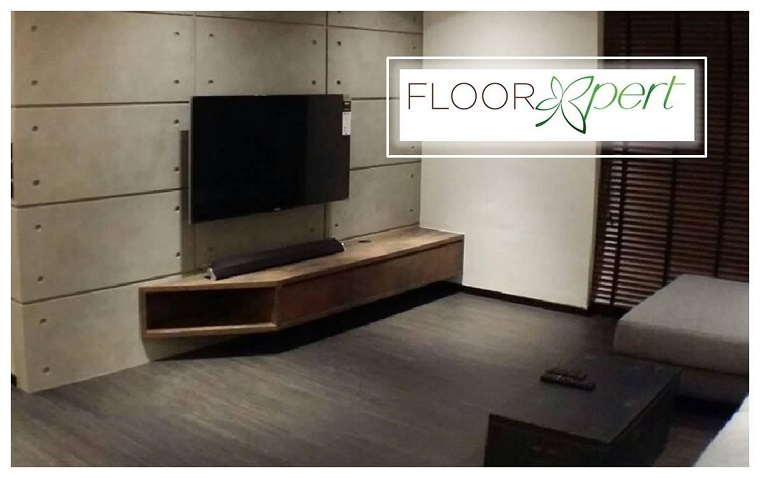 BEST FOR
Flooring projects
SERVICES
Various flooring projects

Artificial turf

ADDRESS
50 Genting Lane #03-03 Cideco Industrial Complex Singapore 349558
CONTACT
Phone: +65 6749 3128

Whatsapp: +65 8828 9889

Email:  [email protected]

WEBSITE
http://www.floorxpert.com
The company provides various flooring services such as vinyl, wood, microcement, and laminate flooring.  Their outdoor decking and artificial turf design and services are considered outstanding by their clients.
Floor Xpert gives a warranty of up to 25 years for their laminate floors.  These floors are composed of high-density fiber (HDF) floorboards and are secured with Scratch Guard layer to protect them from scratches due to impact and friction.
As indicated on their site, their installation process usually takes 1-2 days but still depends on the size of the area. Floor Xpert also offers free consultation and quotation.
Note: Temporarily closed.
5.   JotterWood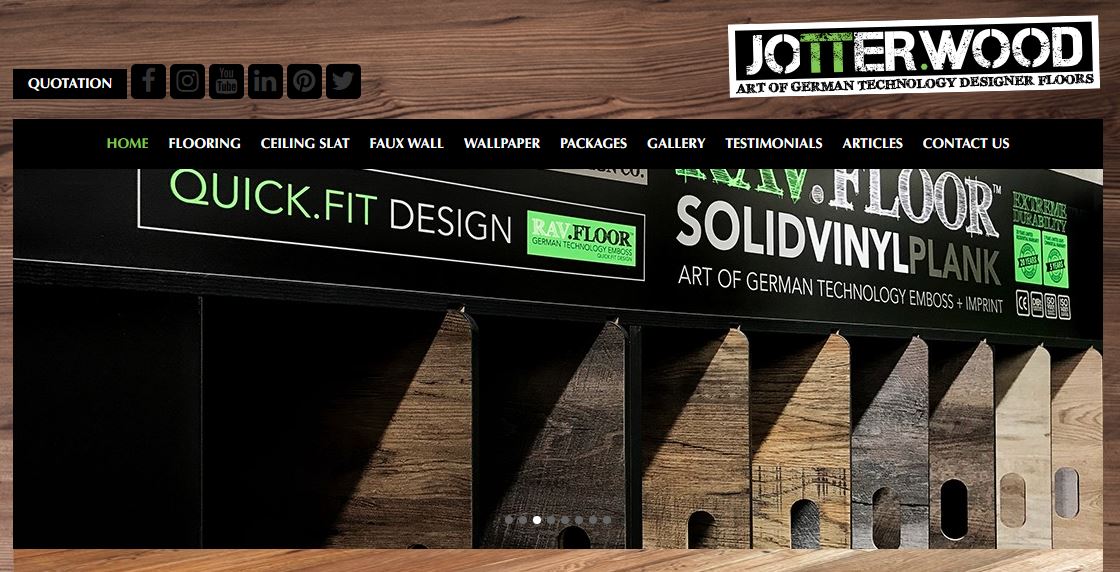 BEST FOR
Innovative German Designer Flooring Company
– RAV.FLOOR Vinyl Flooring
– CLIC.SLAT Timber Ceiling
– 3D.WALL Panel
SERVICES
RAV.FLOOR™ Nordic Series Flooring
CLIC.SLAT Quick.fit eco wood ceiling slat
3dWall Quick.fit, 3D Faux Wall product offering
ADDRESS
50 UBI AVE 3 #02-14, SINGAPORE 408866
CONTACT
TEL: 63333 181
EMAIL:

[email protected]

WEBSITE
https://www.jotterwood.com/
JotterWood is an innovative eco-flooring company with a comprehensive range of eco-friendly products.
They believe in innovating quality products to improve the quality of living for all, thus they carry their own brands: RAV.FLOOR™, CLIC.SLAT™, 3dWall™, which are highly popular with consumers for  design aesthetics and extreme durability.
6.  MuFlooring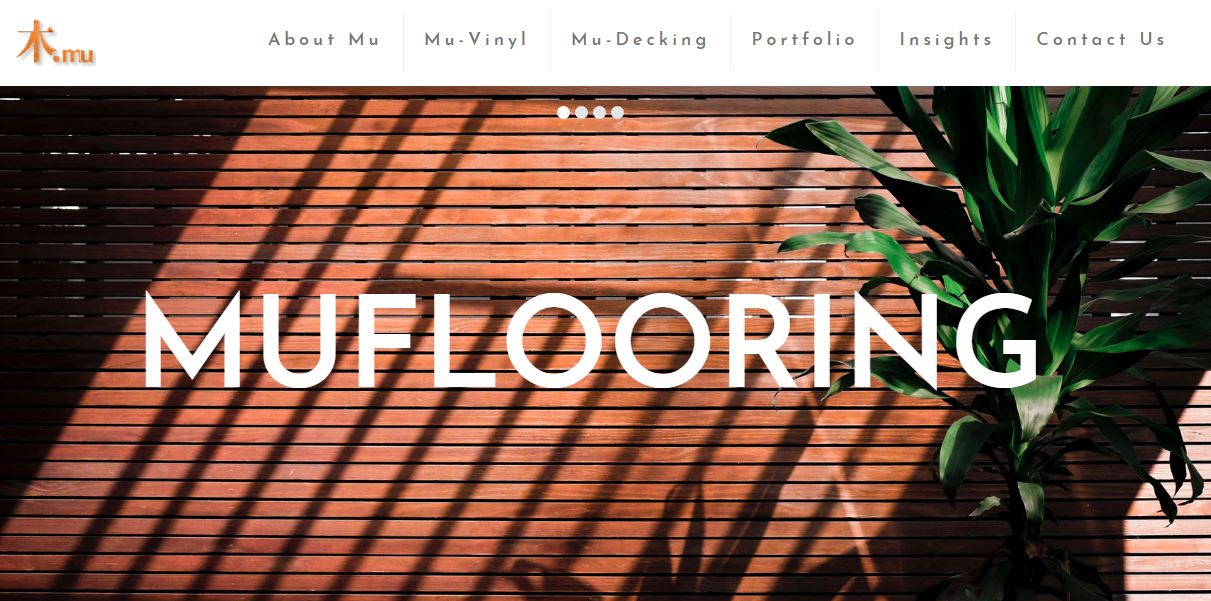 BEST FOR
Custom Timber Furniture made from Premium Solid Woods
SERVICES
one-stop supply for products and services related to Natural Wood, Composite Wood and Vinyl Flooring
ADDRESS
42B Lor H Telok Kurau
Singapore 426037
CONTACT
+65 9228 1132
+65 9327 1132
+65 98512923
WEBSITE
https://muflooring.com/
MuFlooring provides a variety of products and services that can help you achieve your ideal flooring aesthetic. They specialise in outdoor decking, indoor vinyl flooring, custom wood furniture, and other flooring customisations.
If you have questions about them or any of the other flooring providers on our list, go ahead and leave a comment below. You can also leave most of them messages, of course, on their respective contact pages.