The Housing and Development Board (HDB) of Singapore has helped thousands of people in the country to be homeowners.  However, most of these people renovate their homes to make them fit more into their own taste and style. Renovation can fetch a hefty sum of money (about $15,000-$18,000 for three to four-bedroom houses) and a large portion of this goes to flooring.
Since floors undergo a lot of wear and tear, it's justifiable if Singaporeans would prefer the type they consider "sensible" enough in terms of finances—and this is why laminate flooring is highly favored. With that being said, here are the top 8 best options for laminate flooring services in Singapore:
1.     The Floor Gallery Singapore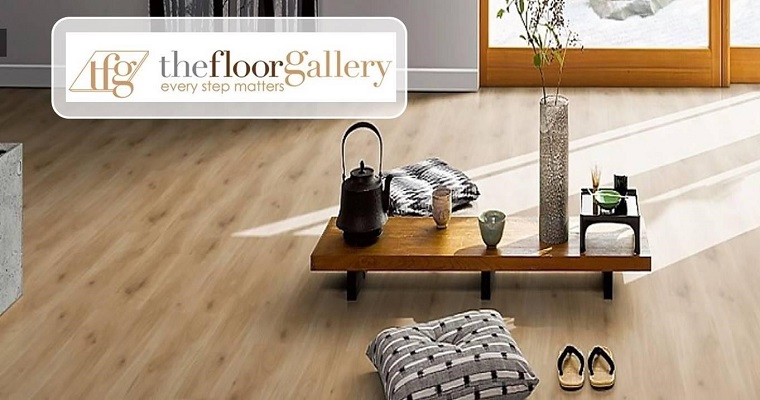 BEST FOR
Flooring projects
SERVICES
Laminate, vinyl wood, and outdoor flooring

ERS

Staircase design & Bay window design

Gate & Fence design

ADDRESS
1 Tampines North Drive 1, #02-41 T-Space, Singapore 528559
CONTACT
6341- 6656/Email:  [email protected]
WEBSITE
http://www.thefloorgallery.sg/
The Floor Gallery boasts reliable and quality flooring services, catering both existing and new clients with the prospect to both commercial and residential sectors in the country.  They offer a range of eco-friendly and eco-quality flooring products including:
Laminate flooring with Germany's finest quality engineered wood flooring
High-end quality eco-resilient flooring
Eco wood composite decking with Singapore Green Label
The Floor Gallery's very own version of veneer panel flooring, the FloorTop Wood Flooring
The Floor Gallery's very own expert decking installations, the Exclusive Wood Decking
The Floor Gallery's quality sources, Luxury Solid Wood Flooring
Their eco-flooring philosophy aims to build a better and greener society in Singapore with their phthalate-free and low-VOC flooring system.
2.   Vohringer Laminate & Vinyl Flooring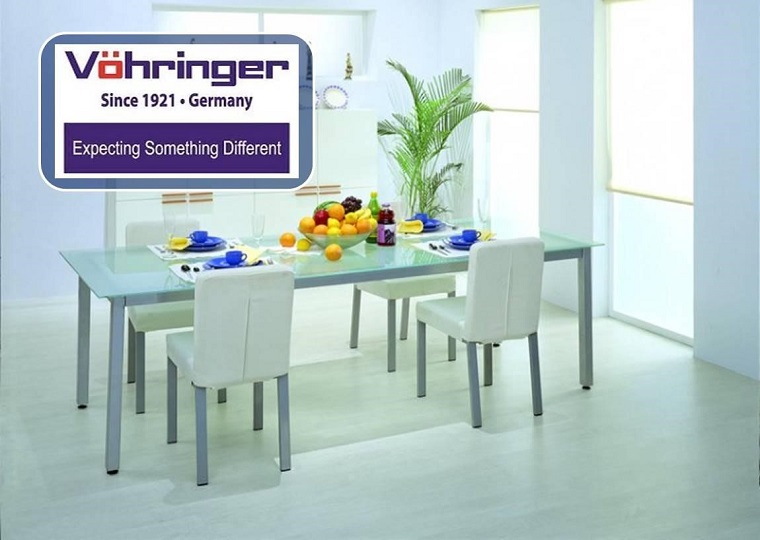 BEST FOR
Flooring projects
SERVICES
Laminate flooring

HERF/ HEVF/ Luxury Vinyl Flooring

Outdoor decking

ADDRESS
Blk. 3014A, Ubi Road 1, #06-09

Singapore 408703

CONTACT
Phone: (+65) 67451197

Fax: (+65) 62340438

Email:  [email protected]

WEBSITE
https://www.vohringer.com.sg/
Founded in Baden-Württemberg, Germany in 1921, Vohringer has been providing its customers with quality flooring for almost a century.
According to the company, all their laminate wood planks are European E1 formaldehyde-level standard and have a lifetime warranty against color fading, wear-through, and stains from indirect sunlight or artificial light exposure.  Moreover, the laminate flooring installation requires no hacking of your existing floor.
3.   Singapore Flooring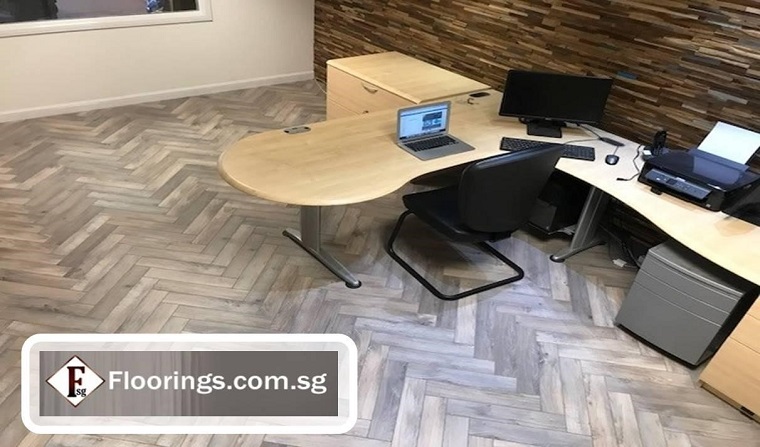 BEST FOR
Flooring projects
SERVICES
Various flooring projects

Parquet

Decking

ADDRESS
Kaki Bukit Avenue 1 Shun Li Industrial Park
CONTACT
+6566921389/Email:  [email protected]
WEBSITE
https://www.floorings.com.sg/
Singapore Flooring gives 100% obligation-free onsite measurement and quotation.  The company specializes in laminate flooring, vinyl flooring, timber flooring, bamboo flooring, and engineered flooring.
For inquiries, you can simply head to their website and conveniently fill up their default inquiry form.
4.   Floor Xpert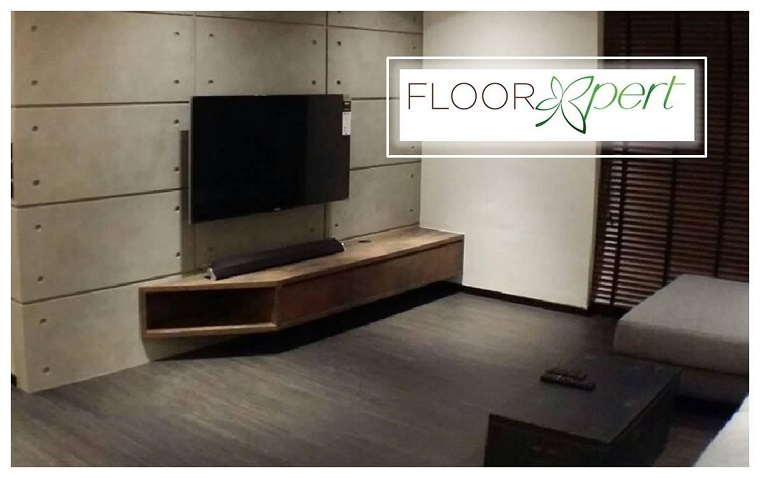 BEST FOR
Flooring projects
SERVICES
Various flooring projects

Artificial turf

ADDRESS
50 Genting Lane #03-03 Cideco Industrial Complex Singapore 349558
CONTACT
Phone: +65 6749 3128

Whatsapp: +65 8828 9889

Email:  [email protected]

WEBSITE
http://www.floorxpert.com
The company provides various flooring services such as vinyl, wood, microcement, and laminate flooring.  Their outdoor decking and artificial turf design and services are considered outstanding by their clients.
Floor Xpert gives a warranty of up to 25 years for their laminate floors.  These floors are composed of high-density fiber (HDF) floorboards and are secured with Scratch Guard layer to protect them from scratches due to impact and friction.  As indicated in their site, their installation process usually takes 1-2 days but still depends on the size of the area.
Floor Xpert also offers free consultation and quotation.
5.    Bilrich
BEST FOR
Top Vinyl Flooring Supplier in Singapore
SERVICES
Flooring & Furniture services
ADDRESS
15 Braddell Tech #01-04, Lorong 8 Toa Payoh, Singapore 319262
CONTACT
 (+65) 62512557
[email protected]
WEBSITE
https://bilrich.com/
Aside from being known as an affordable vinyl flooring supplier in Singapore, Bilrich also guarantees that all of their flooring materials are of the highest quality, that it caters for all style needs, whether they are – and that functionally it works for all living requirements. They sell wonderful, authentic, future-proof flooring – one that isn't simply fashionable or trendy but something that will forever last.
6.   JotterWood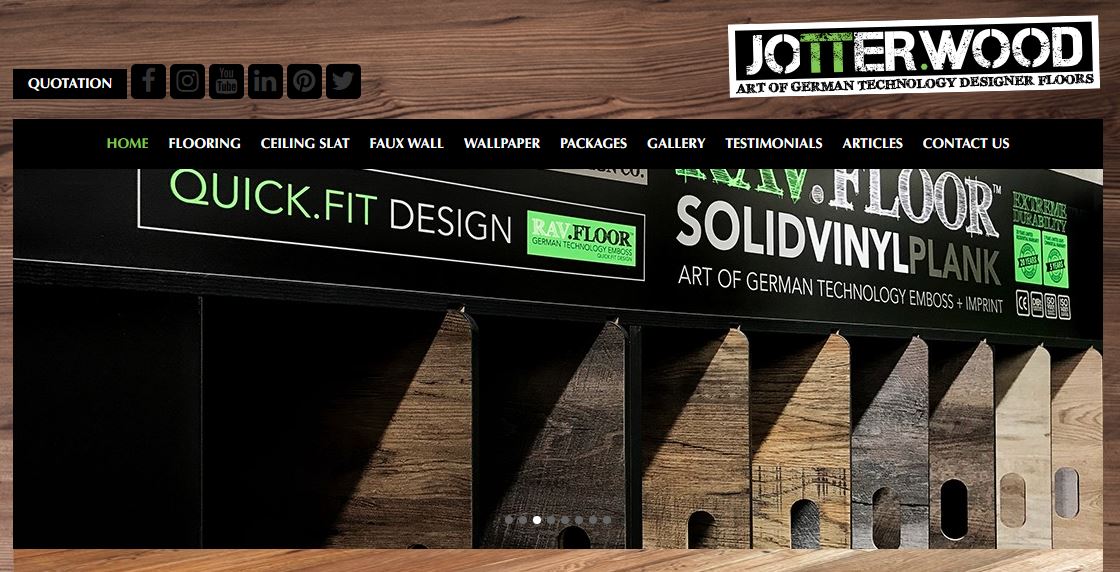 BEST FOR
Innovative German Designer Flooring Company
– RAV.FLOOR Vinyl Flooring
– CLIC.SLAT Timber Ceiling
– 3D.WALL Panel
SERVICES
RAV.FLOOR™ Nordic Series Flooring
CLIC.SLAT Quick.fit eco wood ceiling slat
3dWall Quick.fit, 3D Faux Wall product offering
ADDRESS
50 UBI AVE 3 #02-14, SINGAPORE 408866
CONTACT
TEL: 63333 181
EMAIL: [email protected]
WEBSITE
https://www.jotterwood.com/
JotterWood is an innovative eco-flooring company with a comprehensive range of eco-friendly products. They believe in innovating quality products to improve the quality of living for all, thus they carry their own brands: RAV.FLOOR™, CLIC.SLAT™, 3dWall™, which are highly popular with consumers for its design aesthetics and extreme durability.
7.    Floorrich
BEST FOR
Flooring projects
SERVICES
Laminate, vinyl, SPC, solid timber, and engineered flooring

Wood-plastic composites

ADDRESS
40 Jalan Pemimpin , Tat Ann Building , #03-07 S(577185)
CONTACT
Phone: +65 6462 2939

Fax:  +65 6462 2984

Email:  [email protected]

WEBSITE
https://floorrich.com
For the past 20 years, Floorrich is one of Singapore's major one-stop flooring providers with expertise in a wide range of Laminates, Vinyl, and Engineered Wood flooring as well as Outdoor Decking.
The company provides outstanding workmanship, professional customer service, and high-quality products to both residential and commercial localities.  Interested individuals can fill up their onsite inquiry form.
8.   MLF Floor
BEST FOR
Flooring projects
SERVICES
Laminate and vinyl flooring
ADDRESS
Not available
CONTACT
6261 3383/

Email:  [email protected]

WEBSITE
https://mylaminateflooring.com.sg/
If you're looking for the best rates in the market, go for MLF Floor.  They provide high caliber laminate flooring at an affordable cost. These materials are designed to withstand scratches and impacts in order to retain their polished appearance.   Furthermore, the company also promises long-lasting designs which are both practical and artistic.
Their website provides a convenient way for you to forward your concerns.  Simply head to this page and fill the inquiry form.
9.    Power Dekor
BEST FOR
Flooring projects
SERVICES
Flooring installation and repair

Deck sealing

Deck or porch repair

Balcony additional or remodel

ADDRESS
1 Upper Aljunied Link #01-05

Joo Seng Warehouse

Singapore 367901

CONTACT
+65 6488 4088
WEBSITE
https://sghomeneeds.com
Established in 1995, Power Dekor has since grown to be one of the leading brands in providing wood flooring products.  They have more than 2,000 retail stores in North America, Australia, and Asia.  The company caters to both residential and commercial sectors with an impressive portfolio to brag about.
10.  MuFlooring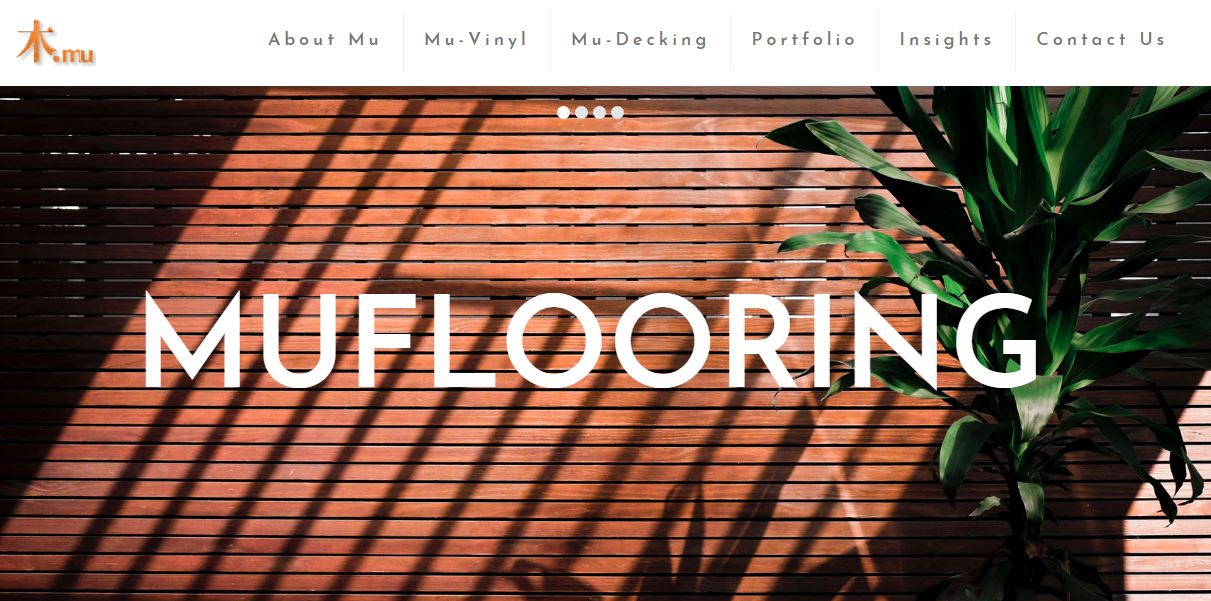 BEST FOR
Custom Timber Furniture made from Premium Solid Woods
SERVICES
one-stop supply for products and services related to Natural Wood, Composite Wood and Vinyl Flooring
ADDRESS
42B Lor H Telok Kurau
Singapore 426037
CONTACT
+65 9228 1132
+65 9327 1132
+65 98512923
WEBSITE
https://muflooring.com/
MuFlooring provides a variety of products and services that can help you achieve your ideal flooring aesthetic. They specialise in outdoor decking, indoor vinyl flooring, custom wood furniture, and other flooring customisations.
11.   JL Concepts
BEST FOR
Flooring projects
SERVICES
Floor installation and replacement

Floor painting or coating

Carpeted floor cleaning

Carpeted floor installation

Epoxy floor coating

ADDRESS
No. 9 Jurong Town Hall

Road #02-66 iHub

Singapore 609431

CONTACT
Phone: +6563 6696

Fax: +6566 5879

Email:  [email protected]

WEBSITE
http://www.jlconcepts.com.sg
JL Concepts has been actively providing flooring services since 1985.  The company is one of Singapore's major laminate and carpet flooring suppliers. They cater to both residential and commercial sectors and have been providing services to the likes of the Ministry of Foreign Affairs, Singapore Power, Drew and Napier, KBox, and DBS.
JL Concepts always aims to provide personal service in order to meet their clients' desired output.  They offer a wide range of products that cater to designers, contractors, architects, and homeowners.