Do you have a busted television that needs to be repaired immediately? If so, stop wasting time and bring it to the nearest repair shop that offers the best TV repair in Singapore so you can continue watching your favourite Netflix series.
If you're clueless as to where to find the repair shops with the best TV repair in Singapore, worry no more because we're here to help out. We did the work ourselves and scouted the island in search of trusted and affordable repair shops.
Anyway, here are our picks. Check them out below to see which one offers the services you're looking for, and whether their rates match your budget.
1. TV Repair Singapore

When it comes to fast and reliable services, TV Repair Singapore is one of the best you should consider. They are capable of handling tasks of all sorts, may it be channel tuning, television mounting, and more.
They have a team of experienced technicians ready to assist at any time. If you're in need of their services, you can rest assured that they will be able to repair your TV immediately.
2. TV Guru-Sg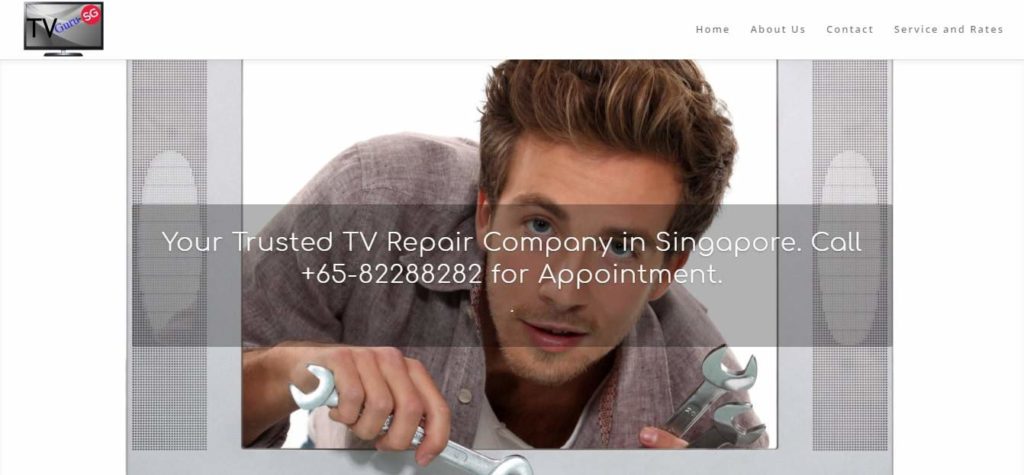 If you're looking for a trusted repair shop on the island, then look no further than TV Guru-Sg. It's one of the most in-demand names when it comes to television repairs.
For one, it has a team of experienced and trained repairmen who can deal with all sorts of television problems. You get to be sure that you're leaving your television on the hands of the most capable and qualified technicians.
If you're in a rush to have your television repaired, then you're definitely going to like TV Guru-Sg. It offers rush television repair that can be done in no more than 2 days — which is why we call it one of the top sources of the best TV repair in Singapore.
3. RisingStar Service Centre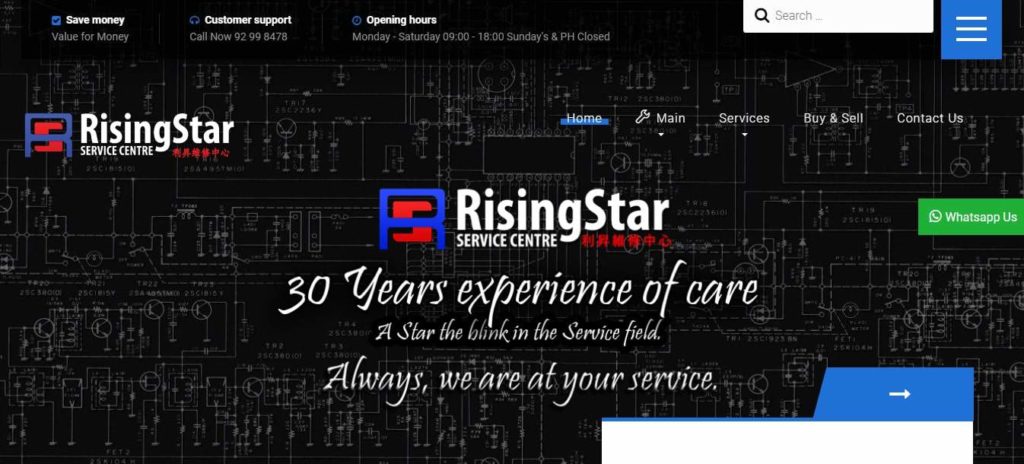 With more than 35 years of experience, RisingStar Service Centre has grown into one of the staple names when it comes to television and speaker repair. It's one of the go-to repair shops for homeowners for all their TV concerns.
Well, it comes as no surprise given that RisingStar Service Centre has been consistent with the quality of its services over the years. It remains committed to providing customers with excellent and quick repair services.
For example, RisingStar Service Centre can finish fixing a television in no more than 3 days. Customers will also receive a 60-day service warranty in case there's an issue that arises after the repair.
Another reason we consider it one of the top repair shops for the best TV repair in Singapore is the fact that it employs a team of skilled and professional technicians.
4. Nautical Electronics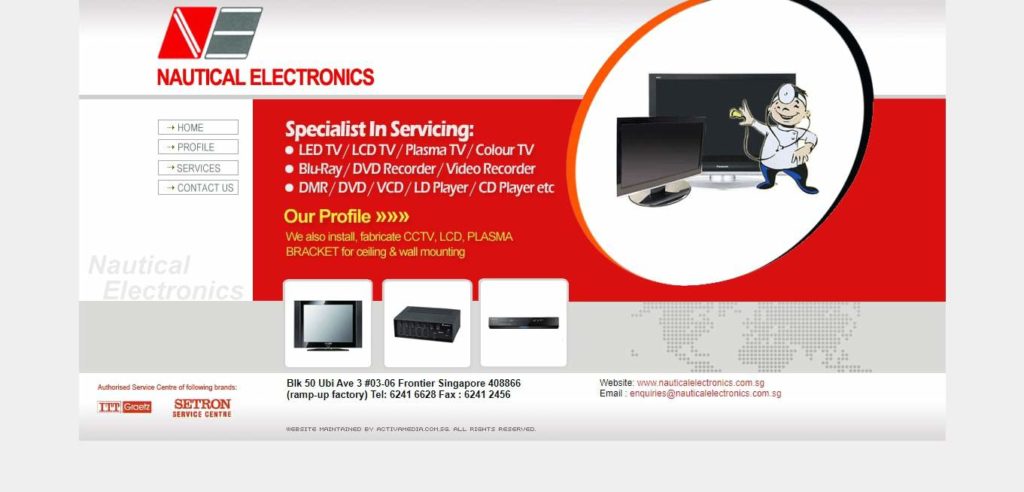 If you're after a television repair shop that can deal with all types of models, then we recommend taking a look at Nautical Electronics. You can put your money on their repair skills even if you're carrying the oldest television models.
The Nautical Electronics technicians know how to fix LCD, LED, and even Plasma televisions. It also caters to a number of television brands such as Samsung, Panasonic, LG, Toshiba, Sony, and a whole lot more.
We call it a repair shop with the best TV repair in Singapore because its rates remain competitive even if they're a famous and trusted name on the island.
5. Repairs SG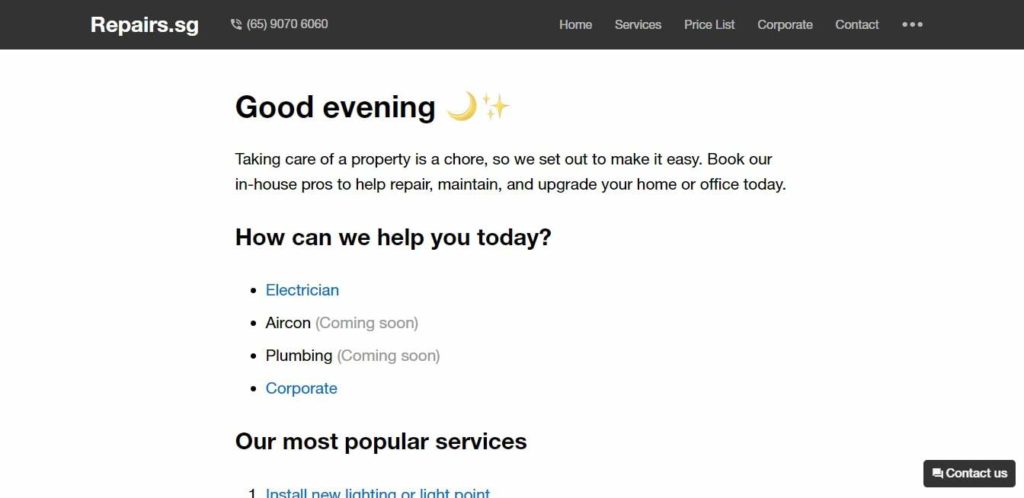 Repairs SG is an all-around repair shop that offers a wide range of services, such as television repair, electrical works, electrical repair, power installation, aircon services, and even plumbing works.
You no longer need to hire other repairmen to deal with other issues inside your home! Repairs SG is made up of a huge team of professionally trained and experienced technicians, so rest assured that the problem will be fixed once they're done.
What's more, its technicians can deal with a variety of television brands, from Samsung down to Sony.
6. SG1 Electrician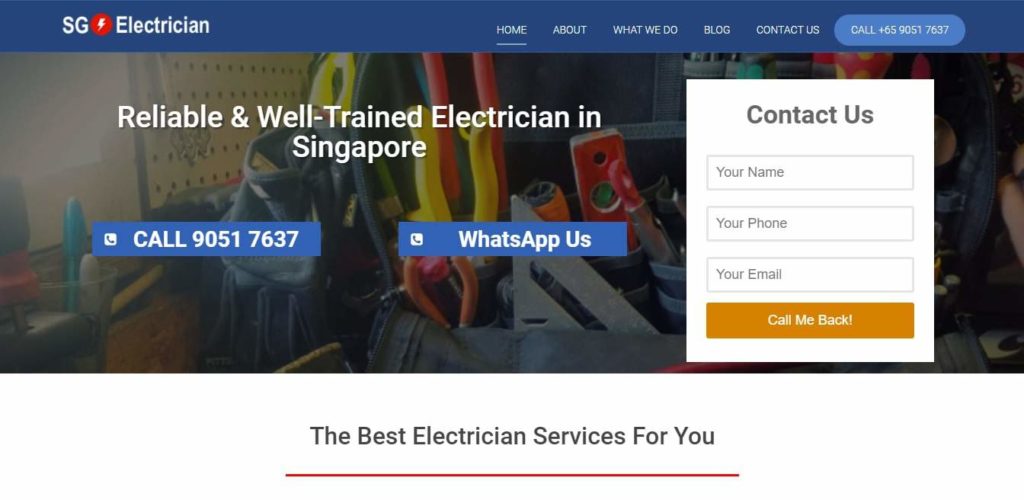 As one of the top electricians on the island, SG1 Electrician knows how to deal with all sorts of home appliances, from television sets down to washing machines. You may even depend on it for lighting installation and electrical lining work.
One reason it made our list of repair shops with the best TV repair in Singapore is its fast turnaround time. Its technicians can finish repairing your television within 24 to 48 hours.
Every service offered by SG1 Electrician comes with a 60-day service warranty too. If you're not satisfied with the results of its services, its technicians will go over it again for free.