Do you want to experience magic every single day?  It can be possible even within the four corners of your house or office.
Interior designers can add a touch of mojo to your space and create something unique for you and your family.  We can recommend some of the best ones in the industry if you need to hire one.
This article outlines the best options for interior design in Penang, Malaysia.  We included all the crucial details you have to know to help you with your selection process.
Are you ready to meet them? Excellent! Let's begin.
1) Qanvast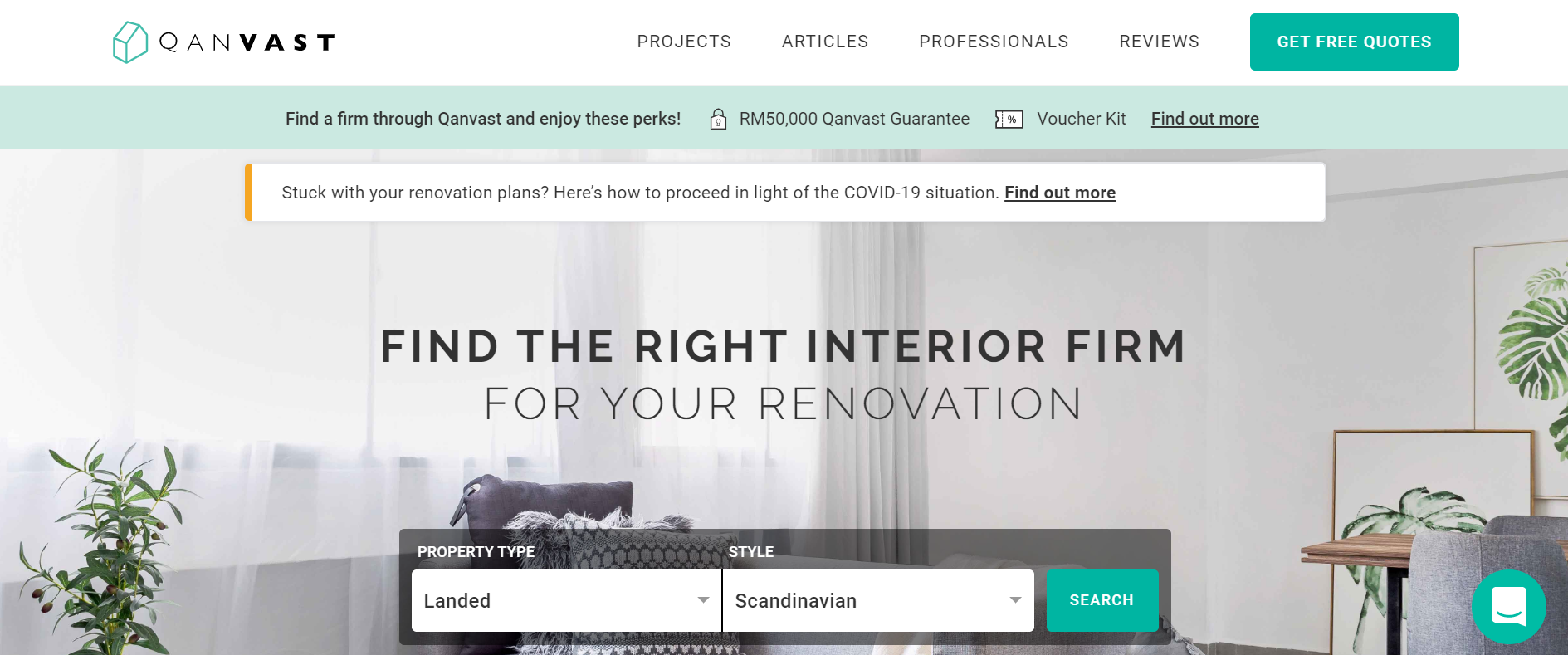 Qanvast is a fantastic platform that makes it possible for property owners to find the best interior designers in Penang with barely any effort. It's all possible through their website too!
All clients have to do is get on the site, supply their requirements and interior design or renovation needs, and Qanvast can proceed to match them to the ideal designers from a roster of over 200 designers and architects.
Qanvast also allows clients to request free quotes. It can provide as many as 5 different (but carefully matched) interior designers and their quotes for customers, which ensures that the latter can hire the perfect home professional for their needs and wallets.
2)   Vogueas Interior Design
BEST FOR
Residential, commercial, and corporate interior design services
SERVICES
2D space planning

3D perspective concept drawings,

Design consultation

Renovation works (i.e., electrical wiring, plumbing, painting, carpentry, etc.)

ADDRESS
Prima Tanjung Business Centre, Jalan Fettes, Tanjung Tokong,               10470, Penang, Malaysia.
CONTACT
Phone: +6012-728 6290

Email: [email protected]

WEBSITE
https://vogueasidinfo.wixsite.com/mysite
Founded in January 2018, Vogueas Interior Design provides various interior design and renovation services.  Its philosophy requires the creative team to understand the clients' requirements for them to be able to implement uniquely tailored designs suited to the clients' preferences.
3)  Ethnic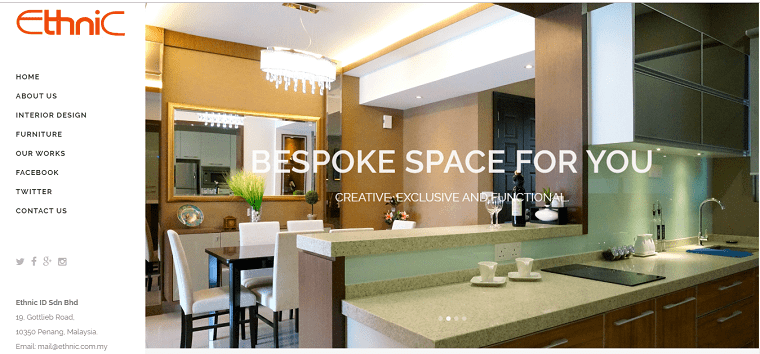 BEST FOR
Residential and commercial interior design services
SERVICES
Interior design and renovation

Design and build

Turnkey project

Project management

Kitchen system

Built-in wardrobe system

Furniture and soft furnishing selection

ADDRESS
19, Gottlieb Road, 10350 Penang, Malaysia
CONTACT
Phone: +604-229-8712

Fax: +604-229-8711

Email: [email protected]

WEBSITE
http://ethnic.com.my/
Established since 1992, Ethnic is a Penang-based interior design practice.   It converts residential and commercial spaces into functional, aesthetically pleasing homes and workplaces. Ethnic strives hard to provide Penang residents with premier solutions for your home and commercial spatial needs.
Ethnic's retail branch specializes in various types of furniture, including wood, classical, and Chinese antique.  It also sources modern, contract, and contemporary furniture.
4) ATAP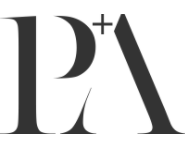 With ATAP to help you, the search for the perfect interior designer has just gotten a whole lot easier! They help you get in touch with some of the most suitable interior design experts.
All you have to do is to provide the information need and voila, they can help you broaden your reach. You can even get free quotes from designers and choose amongst those who've contacted you to see who is the most suitable one.
5)  Windfall Homes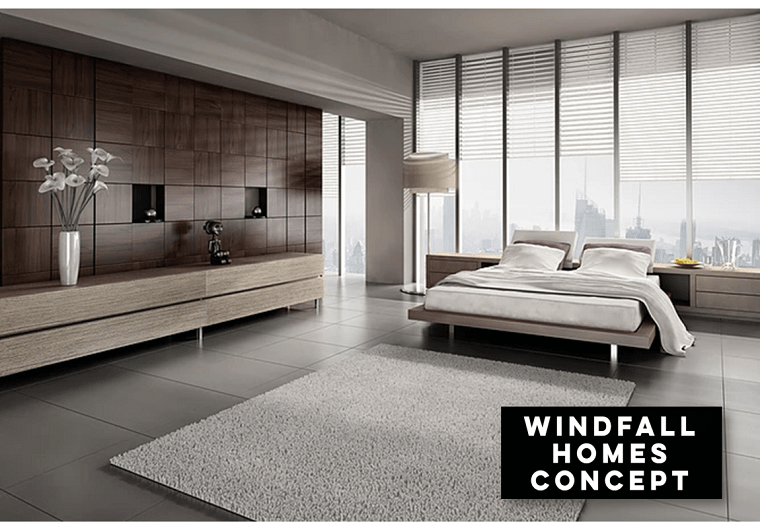 BEST FOR
Residential and commercial interior design services
SERVICES
Project design

3D design illustration/ AutoCAD detailing

Sustainable and universal designs

Space planning

Feng shui design

Art and furniture selection

Custom built-ins, cabinetry, shelving, fireplace mantels, etc.

Energy-efficient homes

House plans

Interior design photography

Kitchen remodeling

ADDRESS
Penang 10250 Malaysia
CONTACT
Phone: +60-12-789 8835

Email: [email protected]

WEBSITE
https://jasonchoo1.wixsite.com/windfallhomesconcept
Windfall Homes is one of Penang's most prestigious interior designers and certified contractors.  It administers various facades of design-build projects starting—from interior design consultancy to new constructions.  Windfall Homes' creative team can produce tailored designs, ranging from modern to classic.  How about the prices? You don't have to worry since Windfall Homes offers very competitive prices.  But if you still have questions, feel free to give them a call or message.
6)  ST Concepts

BEST FOR
Interior design and furnishing services
SERVICES
3D rendering

Art and furniture selection

Color consulting

Custom shelving, cabinetry, furniture, built-ins, etc.

Handicap-accessible design

House plans

Floor plans

Holiday decorating

ADDRESS
1M, Jalan Gottlieb, Bagan Jermal, 10350 Georgetown, Penang, Malaysia
CONTACT
Phone: +604-228-4332

Mobile: Simon – +6012 -422-9332 | Terence –  +6012-422-3233

Fax: +604-228-4332 (F)

Email: [email protected]

WEBSITE
https://st-concepts.com/
ST Concepts is a critically-acclaimed Malaysian furnishing and interior design practice headquartered in George Town, Penang.  It is operating in major Asian metropolitan areas such as Shanghai, Singapore, and Bangkok.  ST Concepts offer comprehensive and sophisticated designs with opulent furnishing services for different outfits.
7)  Wood & Col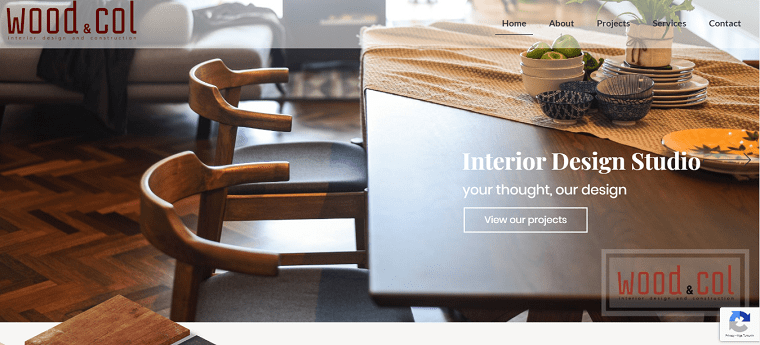 BEST FOR
Design and build services
SERVICES
Design consultation

3D and 2D design drawings

Construction blueprints

Project management and construction

Material and color selection

Space planning

Building extension

Renovations

Residential, commercial, and retail interior design services

ADDRESS
1-2-25 Elit Avenue Business Park, 11950 Jalan Mayang Pasir,

Bandar Bayan Baru, Penang

CONTACT
Phone: +04-609 7515

Email: [email protected]

WEBSITE
http://woodncol.com/
Established in 2012, Wood & Col is Penang's premier interior designer and builder.  It was involved with over 100 units of residential and commercial projects.  Why choose Wood & Col?
Complete project construction schedule and management
Budget or costing estimations and management
After-sales service
Workmanship warranty
Free quote
With Wood & Col, you will surely experience a time-saving and stress-free renovation experience.
8)  Picasso and Space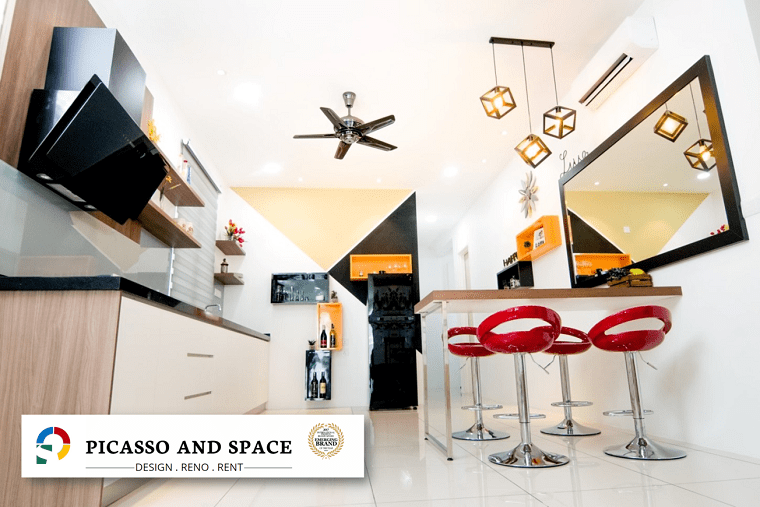 BEST FOR
Kitchen designs and soft furnishings
SERVICES
Renovation and construction

Architectural interior design

Custom cabinetry, shelving, furniture, built-ins, etc.

Floor plans

House plans

Project management

Lighting design

Residential, retail, corporate, and hospitality interior design services

ADDRESS
14, 1, Persiaran Bayan Indah, Bay Avenue, 11900, Bayan Lepas, Pulau Pinang
CONTACT
Phone: +6018-4604169

Email: [email protected]

WEBSITE
http://picassoandspace.com/
Established in 2015, Picasso And Space is one of the favorite interior designers of Penang residents.  It's a brilliant choice for innovative design ideas for your spaces.  Its team of creative individuals can provide constructive and creative suggestions to optimize your home and office spaces. They are passionate about all facets of design, which is a crucial element in delivering successful projects.
9)  Geometry Design and Build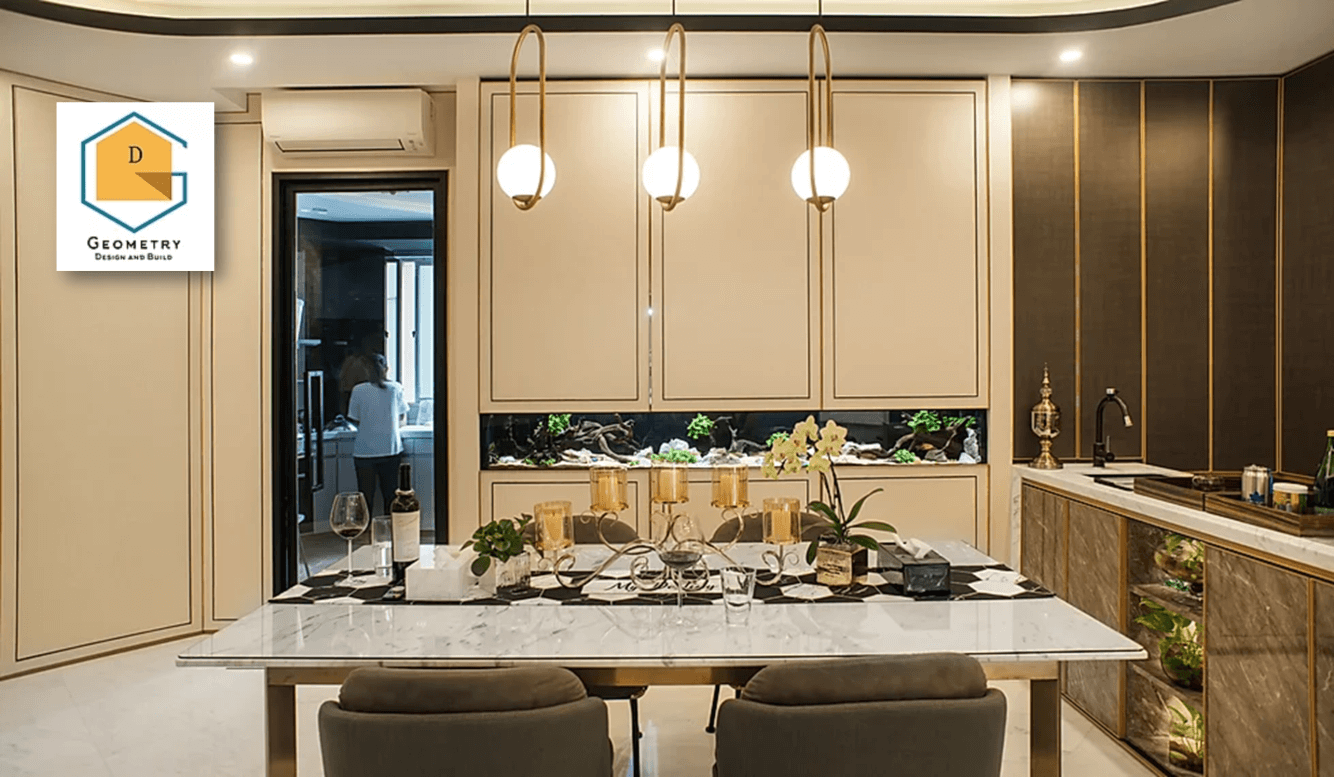 BEST FOR
Design and build
SERVICES
2D layout presentation and quotation

3D design rendering

Site measurement

Space planning

Material selection

Project management

Interior design and décor

Space planning

Design and build

Plumbing and electrical works

Inspection services (defect inspection and dispute resolution)

ADDRESS
1-01-26, Persiaran Halia 3, Mt Erskine, Tanjung Tokong, 10470, Pulau Penang
CONTACT
Phone: 012-455-2099

Email: [email protected]

WEBSITE
https://geometrydb.wixsite.com/home
Geometry Design and Build is one of Penang's leading options for renovation.  They offer a 100% satisfaction guarantee, peace of mind, and guarantee to reduce future repair costs.  The whole team will be with you from the preliminary phase of the project to the final stage.