Finding the best interior design Houston expert can be a daunting job. Aside from the fact that interior designers are increasing in number, you have to consider several things to find the right expert to hire.
Luckily, you don't have to worry about any of those things now. Why? Because we already did the hard work for you.
After hours of research and background checking, we found some of the best options for interior design in The Bayou City. So for excellent services and value for money, let's dive right in!
1. Pamela Hope Designs

| | |
| --- | --- |
| Best For | Interior Design |
| Services Offered | Interior Design & Decor, Color Palettes, Remodeling & New Construction, Window Treatments & Upholstery, Furniture, Art & Accessories, Professional Installation, Project Management |
| Address | Houston, TX |
| Contact Information | 713.880.1934 |
| Website | https://www.pamelahopedesigns.com/ |
Pamela Hope Designs will offer you a well-designed space that can warmly welcome guests and visitors. They believe that your spaces reflect you.
The designs of your place should have a taste and personality. They will also encourage you to be open with new concepts, textures, colors, and styles as a new way to express yourself
2. By Design Interiors Inc
Best For
Residential Interior Design
Services Offered
Designing and remodeling services

Space planning, paint selections, lighting, and window treatments

Rugs and furniture selections

Address
5629 Cypress Creek Pkwy Suite 113, Houston, Texas 77069
Contact Information
(281) 587-8755
Website
https://www.bydesigninteriors.com/
By Design Interiors, Inc. has over 30 years of experience in design. Their team of five lead designers are experts in new construction, renovations and home furnishings. They will guide you step-by-step throughout the entire project, with a unique, client-centered approach. They keep your needs and style at the forefront of your home's design. The firm prides itself on its innovative design process and mission to "explore the possible" of what your home can be! If you have questions about how they decorate, design, or remodel Houston homes, say "Hello!" at (281) 587-8755.
3. Marie Flanigan Interiors

Best For
Complete Interior Design Services
Services Offered
Architectural drawings

Building services

Workspace and residential interior design

Address
2525 Driscoll Street

Houston, TX 77019

Contact Information
832.388.5330
Website
https://www.marieflanigan.com/
Creativity is at the heart of every project handled by Marie Flanigan Interiors. Their designers do not only possess all the necessary skills to provide a full range of interior design services. They likewise know how to collaborate well and communicate with clients/vendors from time to time; all of these contribute to fast turnaround time and first-rate services.
4. Wendt Design Group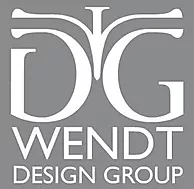 | | |
| --- | --- |
| Best For | Full-Service Interior Design |
| Services Offered | Interior design service for private homes, large estates, high-rise buildings, and commercial establishments |
| Address | 3135 Fairhope St, Houston, TX 77025 |
| Contact Information | (713) 668-7474 |
| Website | https://www.wendtdesign.com/ |
Wendt Design Group is another full-service design firm that can work on a variety of projects for residential high-rises, smaller homes, large estates, restaurants, corporate offices, and other sectors. The company is also knowledgeable and experienced in all styles of interior design, including but not limited to, contemporary, transitional, and classic modern. As such, you can trust them to deliver exceptional results no matter how complex your interior design needs might be.
5. Missy Stewart Designs

Best For
Residential Interior Design
Services Offered
Interior design, remodeling, custom cabinetry and fixtures

Exterior renovation

Construction finishes

Window treatments and draperies

Address
7020 Portwest Dr, Houston, TX 77024
Contact Information
(713) 936-4265
Website
http://www.missystewartdesigns.com/
Missy Stewart Designs should be your go-to firm if you want a home that can make you feel either energized or relaxed. No matter what your exact preferences are, they can provide services according to your perception of luxury. From the overall composition, accessories to stunning furniture pieces, Missy Stewart Designs will handle it all for you!
6. Creative Touch Interiors

Best For
Elegant Interior Services
Services Offered
3D rendering, room and closet design, custom built-ins

Floor plans, furniture selection, and lighting design

Historic building conservation and home office design

Space planning and sustainable design

Sunroom design and construction

Address
2402 Quenby St, Houston, TX 77005
Contact Information
(713) 529-7681
Website
http://mycreativetouch.com/
For a home interior design with a personal touch, Creative Touch Interiors is a design firm that you can rely on. Their designers care about the aesthetic appeal of your home as much as its functionality, ensuring that you have a space with long-term design value. The services that Creative Touch Interiors provide include 3D rendering, space planning, universal design, custom furniture, remodeling, and building conservation, just to name a few. For the full list, head over to their website at http://mycreativetouch.com/.
7. Sweetlake Interior Design

Best For
Complete Interior Design Services
Services Offered
Home and condominium interior design

Commercial remodeling

Renovations services

New construction services

Address
4306 Yoakum Blvd #150, Houston, TX 77006
Contact Information
(713) 861-5444
Website
https://www.sweetlakeinteriordesign.com/
An award-winning interior designer, Sweetlake Interior Design, has been widely recognized since it began operating. The company is known as a high-end commercial and residential design firm with a huge range of services. From remodeling, renovations, to new constructions, Sweetlake Interior Design's top talents can come up with a sleek, modern, and stunning layout for your space. Give them a call today at (713) 861-5444 for more details.
8. Eklektik Interiors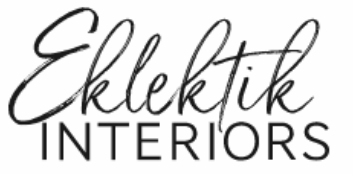 Best For
Full Service Interior Design Firm and Showroom

Or Complete Interior Design Services

Services Offered

New construction specification, remodeling, custom kitchens, lighting, window treatment/ draperies, fine furnishings and home accessories

Address

1300 Shepherd Dr. Houston, TX 77007

Contact Information
832.804.6300 |

[email protected]

Website
https://eklektikinteriors.com/
Award winning design firm Eklektik Interiors believes in purposeful design, which means designing each space with purpose and on purpose. Their diverse, collaborative team will guide you through the entire building or remodeling process so that your home is intentionally designed and customized to your lifestyle.
They not only design from an aesthetic standpoint, but from a functional one as well, helping each room live up to it's maximum potential. Guiding each client in finding their personal style means that each project is as unique and timeless as each client that they work with, achieving a truly customized look.