Finding the best interior design Houston expert can be a daunting job. Aside from the fact that interior designers are increasing in number, you have to consider several things to find the right expert to hire.
Luckily, you don't have to worry about any of those things now. Why? Because we already did the hard work for you.
After hours of research and background checking, we found some of the best options for interior design in The Bayou City. So for excellent services and value for money, let's dive right in!
1.     Sweetlake Interior Design

Best For
Complete Interior Design Services
Services Offered
Home and condominium interior design

Commercial remodeling

Renovations services

New construction services

Address
4306 Yoakum Blvd #150, Houston, TX 77006
Contact Information
(713) 861-5444
Website
https://www.sweetlakeinteriordesign.com/
An award-winning interior designer, Sweetlake Interior Design, has been widely recognized since it began operating. The company is known as a high-end commercial and residential design firm with a huge range of services. From remodeling, renovations, to new constructions, Sweetlake Interior Design's top talents can come up with a sleek, modern, and stunning layout for your space. Give them a call today at (713) 861-5444 for more details.
2.     By Design Interiors Inc

Best For
Residential Interior Design
Services Offered
Designing and remodeling services

Space planning, paint selections, lighting, and window treatments

Rugs and furniture selections

Address
5629 Cypress Creek Pkwy Suite 113, Houston, Texas 77069
Contact Information
(281) 587-8755
Website
 http://www.bydesigninteriors.com/
By Design Interiors Inc has a team of reliable experts who will be with you all throughout the project. Want to build your dream home from the ground up? It won't be a problem! The whole process can take a while but the company takes pride in its innovative approaches so you can have your dream house as soon as possible. If you have questions about how they decorate, design, or remodel Houston homes, just give their friendly team a call at (281) 587-8755.
3.     Marie Flanigan Interiors

Best For
Complete Interior Design Services
Services Offered
Architectural drawings

Building services

Workspace and residential interior design

Address
2525 Driscoll Street

Houston, TX 77019

Contact Information
832.388.5330
Website
https://www.marieflanigan.com/
Creativity is at the heart of every project handled by Marie Flanigan Interiors. Their designers do not only possess all the necessary skills to provide a full range of interior design services. They likewise know how to collaborate well and communicate with clients/vendors from time to time; all of these contribute to fast turnaround time and first-rate services.
4.     Wendt Design Group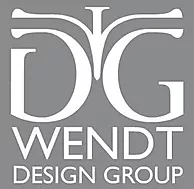 | | |
| --- | --- |
| Best For | Full-Service Interior Design |
| Services Offered | Interior design service for private homes, large estates, high-rise buildings, and commercial establishments |
| Address | 3135 Fairhope St, Houston, TX 77025 |
| Contact Information | (713) 668-7474 |
| Website | https://www.wendtdesign.com/ |
Wendt Design Group is another full-service design firm that can work on a variety of projects for residential high-rises, smaller homes, large estates, restaurants, corporate offices, and other sectors. The company is also knowledgeable and experienced in all styles of interior design, including but not limited to, contemporary, transitional, and classic modern. As such, you can trust them to deliver exceptional results no matter how complex your interior design needs might be.
5.     Missy Stewart Designs

Best For
Residential Interior Design
Services Offered
Interior design, remodeling, custom cabinetry and fixtures

Exterior renovation

Construction finishes

Window treatments and draperies

Address
7020 Portwest Dr, Houston, TX 77024
Contact Information
(713) 936-4265
Website
http://www.missystewartdesigns.com/
Missy Stewart Designs should be your go-to firm if you want a home that can make you feel either energized or relaxed. No matter what your exact preferences are, they can provide services according to your perception of luxury. From the overall composition, accessories to stunning furniture pieces, Missy Stewart Designs will handle it all for you!
6.     Creative Touch Interiors

Best For
Elegant Interior Services
Services Offered
3D rendering, room and closet design, custom built-ins

Floor plans, furniture selection, and lighting design

Historic building conservation and home office design

Space planning and sustainable design

Sunroom design and construction

Address
2402 Quenby St, Houston, TX 77005
Contact Information
(713) 529-7681
Website
http://mycreativetouch.com/
For a home interior design with a personal touch, Creative Touch Interiors is a design firm that you can rely on. Their designers care about the aesthetic appeal of your home as much as its functionality, ensuring that you have a space with long-term design value. The services that Creative Touch Interiors provide include 3D rendering, space planning, universal design, custom furniture, remodeling, and building conservation, just to name a few. For the full list, head over to their website at http://mycreativetouch.com/.