Having your drains regularly cleaned is imperative to ensure fast drainage, reduce clog, get rid of bad odor, and ultimately, extend the lifespan of your drains. To achieve this, finding a drain cleaning expert in Denver is something that you need to do first.
Searching for the right one to hire can be exhausting with all the options available today, which is why we want to help, in our own way, through this list.
Here, we outlined 6 top-rated drain cleaning experts — a product of our careful research and background checking. Read on to learn about their specializations, range of offers, rates, and more!
1. Metropolitan Drain Cleaning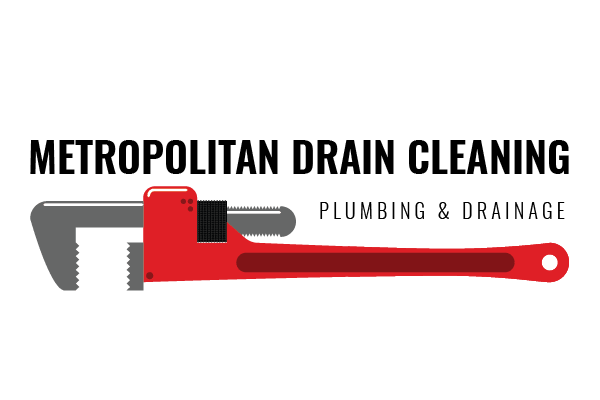 Best For
Drain Cleaning
Services Offered
Emergency services

General plumbing work

Water heater services

Drain installation and cleaning

Water filter systems

Address
3124 S Parker Rd, Aurora, CO 80014, United States
Contact Information
(303) 359-8566
Website
https://www.drainsgreat.com/
One of Denver's trusted plumbing experts is Metropolitan Drain Cleaning. Since 2009, the company has been relentless in providing top-tier plumbing services but there's one thing that they do well than most — drain cleaning. Every person in their team works hard to ensure that customers are delighted with the final results without requiring them to go over their budget. A service that's honest, reliable, and affordable — that's what Metropolitan Drain Cleaning is all about.
2. Jake The Snake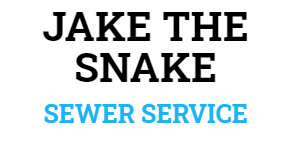 Best For
Residential and Commercial Plumbing Services
Services Offered
Emergency plumbing services

Drain cleaning

Preventative maintenance

Plumbing repairs

Video sewer pipe inspections

Sewer scope

Address
7755 E Quincey Avenue, #A2-105, Denver, CO 80237, United States
Contact Information

303-905-8047

Website
https://draincleaningdenver.com/
Jake The Snake is popular for its drain and sewer services which are both efficient and non-disruptive. This plumbing expert works well with residential and commercial clients, helping them keep their drains clean using the latest equipment. Aside from drain cleaning, Jake The Snake also does an excellent job when it comes to repairs, inspections, emergency work, and lots of other plumbing-related tasks.
3. EG Plumbing and Remodeling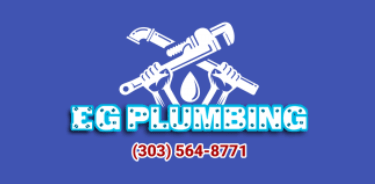 Best For
General Plumbing and Remodeling Services
Services Offered
Plumbing repairs

Water heater services

Drain cleaning

Kitchen and bathroom remodeling

Tile installation

Address
883 South Quieto Way,

Denver CO 80223

Contact Information
(303) 564-8771
Website
http://egplumbingandremodeling.com/
Drain cleaning is just one of the many things that the team at EG Plumbing and Remodeling can do. Their experts can also unclog toilets, repair/install water heaters, replace all models of faucets, and lots of other things. As for drain cleaning, their technicians are well-versed when it comes to CCTV and in-pipe rehabilitation as well as non-destructive digging and thorough drain and pipe cleaning operations.
4. Proactive Sewer & Drain

Best For
Drain and Sewer Cleaning
Services Offered
Pipe inspections

Sewer and drain lines services

Waterline services

Residential and commercial work

Emergency service

Sewer scope inspection

Excavation and hydro-jetting

Address
3840 York St, Ste 210

Denver, CO 80205

Contact Information
(303) 630-9000
Website
https://www.proactivesewer.com/
Proactive Sewer & Drain is your choice of company for underground sewer and water line repairs. They have the complete skill sets, knowledge, and equipment to tackle any problem related to your sewers or drains. If you only need a drain cleaning service, their team can get the job done no matter the size. They also specialize in preventative maintenance work, helping both homes and businesses avoid costly repairs and future plumbing issues.
5. Plumbline Services

Best For
Drain Cleaning Services
Services Offered
Unclogging of main sewer line, dishwasher, shower drains, kitchen sink, washing machine, and toilet

Same-day service

Plumbing repairs

Heating, cooling, and electrical services

Address
7000 S. Potomac St.

Centennial, CO 80112

Contact Information
(303) 436-2525
Website
https://plumblineservices.com/
Plumbline Services has a strong team of specialized technicians as well as warehouse trucks, all of which are imperative to address all plumbing needs in Denver. The company is also a popular name for efficient drain cleaning services. Be it in a commercial or residential building, they strive to do the job right and finish everything as quickly as possible. They will call you 20-30 minutes before they arrive and ensure that the end result will leave you 100% satisfied.
6. Sewer Experts

Best For
Sewer/Drain Cleaning
Services Offered
Drain clearing

Routine and plumbing emergency service

New installation work

Grease traps

Sewer video inspection

Line replacement

Address
6510 E. 49th Ave. Ste A,

Commerce City, CO 80022

Contact Information
(720) 663-7473
Website
https://sewerex.com/
Honesty and integrity are among the core values of the team at Sewer Experts — hence why their customers are always left with a positive experience. More than that, people keep choosing Sewer Experts because they are exceptional when it comes to drain cleaning, determining the root of the problem quickly and offering the best solutions available. Along with routine maintenance work, they will make sure that your drains are always sparkly clean and in good condition at all times.