Electricians are our savior whenever something wrong happens to our electrical systems and appliances. If you haven't got your own hero during these troubled times, we can show you the best Minneapolis electrician to call!
Minneapolis may be a place with quite a lot of electricians, however, not all of them can work up to your standards. But the good news is, there are six experts who can!
Here are the six best electricians you can consider for your electrical-related issues:
1. Nordeast Electric, Inc

Best For
Electrical Repairs and Installations
Services Offered
Residential and commercial electrical services

Electrical/fuse panel change-outs

Electrical repairs, installations, replacements, and upgrades

Commercial building wiring

AC and appliance wiring

Surge protection

Address
3905 California Street NE

Minneapolis, MN 55421

Contact Information
(612) 701-2651
Website
https://www.nordeastelectric.com/
Nordeast Electric, Inc is a full-service electrical contractor known for its capability to conduct repairs and installations in the best way possible. They have been doing these things for over 30 years and the quality of their service is simply hard to match. No wonder, they have a great reputation in the industry, making them the go-to electrician of many residential and commercial clients in Minneapolis.
2. Edison Electric, Inc.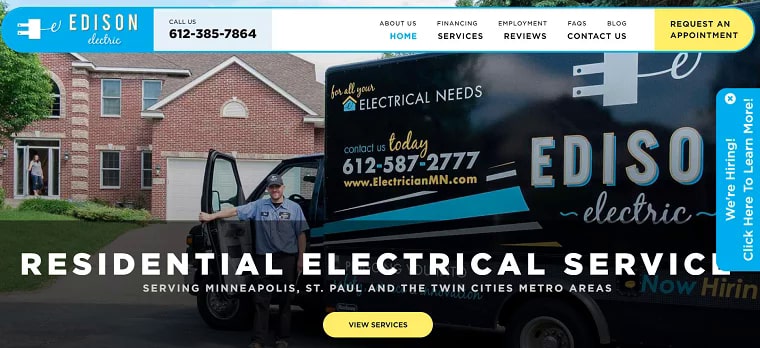 Best For
Residential Electrical Services
Services Offered
Electrical panel and service upgrades

Troubleshooting and repairs

Lighting design, installation, and replacement

Home rewiring

GFCI and AFCI protection

Address
1845 NE Stinson Pkwy # 214

Minneapolis, MN 55418 United States

Contact Information
612-385-7864
Website
https://www.electrician-minneapolis.com/
Edison Electric, Inc. began operating in 2007 and since then, the company made a mark in the electrical industry. As one of the best providers of residential electrical services, they are able to help in keeping many homes safe and well-lit! By offering on-time, tailored service, and upfront pricing, they sure can give excellent value for your money. To directly speak to one of their representatives, dial 612-385-7864 on your phone today.
3. Randy's Electric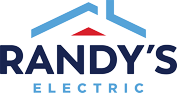 Best For
Residential Electrical Services
Services Offered
Home wiring and safety services

General electrical work

Address
8557 Wyoming Ave. North

Minneapolis, MN 55445 Suite 6

Contact Information
(612) 260-2615
Website
https://randyselectric.com/
Randy's Electric is another company that can assist you with any home electrical work. Be it home wiring or home safety services, their team can get the job done right quickly and efficiently. They mostly deal with problems like exposed or dried wiring, chirping smoke detectors and faulty generators. However, their vast knowledge and skills mean they can do more than that. So any electrical malfunctions you're experiencing, give them a call at (612) 260-2615.
4. Bavolak Electric

Best For
General Electrical Work
Services Offered
Residential and commercial electrical services

Network cabling

Energy-efficient lighting work

Wiring services

Surge protection and preventative maintenance

Emergency repairs

Address
2010 E Hennepin Ave #104-105, Minneapolis, MN 55413, United States
Contact Information
612-623-4031
Website
http://www.bavolak.com/
Being in the electrical business since 1971, you could say that Bavolak Electric is one of the most established electrical companies in Minneapolis today. Over the years, they have taken good care of their customers, new and existing, providing them the best in electrical services. The company is always there whether commercial or residential establishments are in need of design, installation, wiring, maintenance and even emergency services.
5. Harrison Electric, Inc.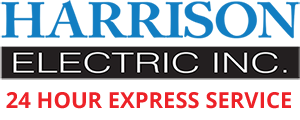 Best For
General Electrical Work
Services Offered
24-hour service

Electrical repairs, rewires, and upgrades

New construction service

Electrical back up and installations

Address
3440 Kilmer Lane North

Plymouth, MN 55441

Contact Information
763-544-3300
Website
https://harrison-electric.com/
Harrison Electric, Inc. is proud of its more than a hundred years of combined electrical experience, making them a trustworthy company for general electrical work. Anything from electrical repairs, rewiring, upgrades, installations to complete remodeling, their team can handle it all. By bringing a huge inventory with them when going to your property, they will always have the right parts, tools, and materials to complete your electrical project to the highest standards.
6. Electric Today!
Best For
General Electrical Work
Services Offered
Wiring and inspections

Installation and repair services

Surge and fire protection

Troubleshooting and lighting work

24/7 emergency service

Address
3990 Central Ave NE, Minneapolis, MN 55421, United States
Contact Information
612-564-4250
Website
https://www.minneapoliselectricianpros.com/
Things that you can expect from Electric Today! — one-trip service, 100% satisfaction, and task-rate pricing. By hiring this company, you save a lot of your precious time as they do the job right the first time. You also save some dollars because you don't have to pay for slow electricians who charge by the hour. If these things sound awesome to you, wait till you see their completed work — it will leave you 100% satisfied!