Today's list is for those looking for the best HDB renovation contractors in Singapore. Our list is made up of only HDB-approved renovation contractors, so you can be certain that you're abiding by the law by picking one of these.
Our other criteria were pretty simple: quality work, excellent communication with clients, great rates, and superb project completion. Not too much to ask from the best HDB renovation contractors in Singapore, right?
Anyway, here are the ones that met our requirements:
1.  Qanvast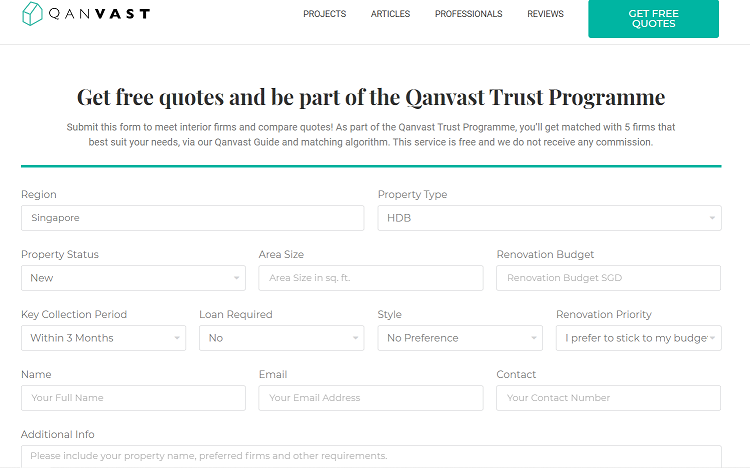 BEST FOR
Personalised interior design services
SERVICES/SCOPE
Specialised interior decoration
Interior designer matching
Project management
Renovations
PRICING
Free
WEBSITE
https://renovate.qanvast.com/get-quotes/
ADDRESS
n/a
CONTACT
Contact them through their site
Or email:

[email protected]

PAYMENT
n/a
Get free quotes for the interior design of your HDB renovation project with the help of Qanvast. They are an online tool that matches you with interior design firms who can accommodate all your needs and preferences.
Life has just gotten a whole lot easier with their help. Go to their website today, fill out the firm, click submit request, and simply wait for the design experts to reach out to you!
2. JRS Design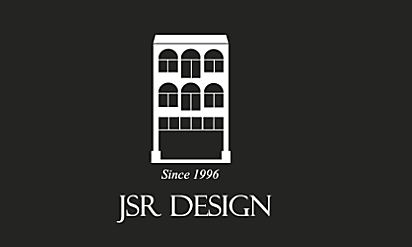 BEST FOR
Architectural interior design
SERVICES
Bathroom and toilet renovation

Living room, dining room, kitchen, master bedroom, common bedroom, study room, and master bathroom

Kitchen bathroom renovations

HDB renovation

House renovation

BTO renovation

Construction

Space planning

Interior design

ADDRESS
109  Jalan Besar Singapore 208829
CONTACT
Phone: (65) 6398- 0900

Fax: (65) 6398- 0700

Email: [email protected]

WEBSITE
https://www.jsrdesign.sg/
Established in 1996, JSR Design is an award-winning, full-service build & design firm.  It is a licensed HDB renovator as well as a licensed BCA general builder & interior designer.
JSR Design's carefully selected professionals have backgrounds ranging from engineering to architecture and interior design.  For inquiries, head to this page or feel free to send them an email message at [email protected]gn.com.sg.
3. Majestic Construction Engrg

BEST FOR
Residential & commercial contracting and renovation
SERVICES
Bathroom design and renovation

Courtyard design and construction

Custom cabinets and home bars

Demolition/ hacking

Flooring installation

Multigenerational homes

Project management

Site planning

Home renovation

House plans

Custom homes

Wardrobe renovation

Window installation

ADDRESS
1013 Geylang East Ave 3 #02-108, Geylang East Industrial Estate,

Singapore 389728

CONTACT
Phone: +65-9693-5349

Email: [email protected]

WEBSITE
http://www.majestic.com.sg/
Majestic prides itself on being a company formed by veterans of the contracting and renovation industry. Today, it's one of the best HDB renovation contractors, making Majestic the right partner for renovating your HDB or condominium spaces.
Furthermore, Majestic has broad experience in managing and coordinating high-profile commercial projects, public facilities, shopping malls, and leisure theme parks.
4. Cheong Cheng Renovation & Carpentry Work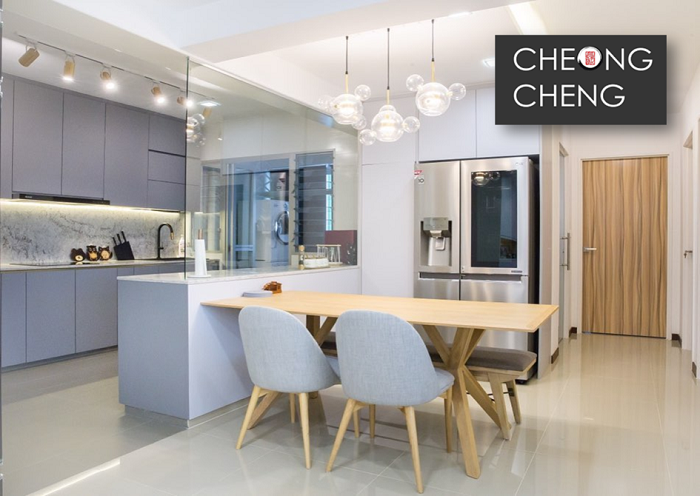 BEST FOR
Carpentry and renovation
SERVICES
Renovation

Carpentry works

Interior design

Woodworks

ADDRESS
280 Woodlands Ind. Park E5,  #08-12/13(Lobby 2), Singapore 757322
CONTACT
Phone:  Sales team – 6367-6763 | Project team – 6362 -6763

Email: [email protected]

WEBSITE
https://www.cheongcheng.com/
For HDB renovation works and services, Cheong Cheng Renovation & Carpentry Work might be the right partner for you.  It is a licensed HDB contractor with 41 years of expertise.
Cheong Cheng promises to provide direct factory pricing as well as excellent and trustworthy services in line with your preferences. That's what makes them one of the best HDB renovation contractors in Singapore.
5. Han Yong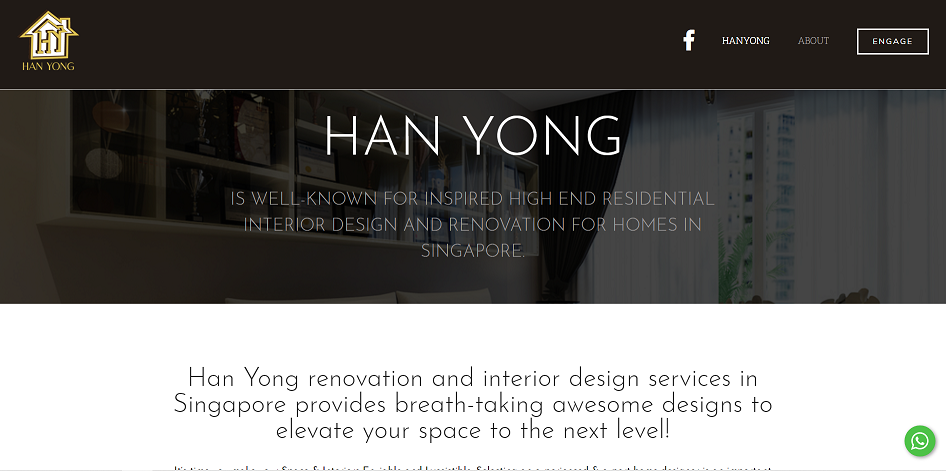 BEST FOR
High-end residential interior design and renovation
SERVICES
HDB renovation

Condo renovation and interior design

Landed property renovation

Commercial renovation

Interior designs

Exterior facelift

Home renovation

Kitchen, bedroom, living room renovation

ADDRESS
53 Lentor St, Singapore 786776
CONTACT
Mobile: Jack Toh – 9833- 5322 (Jack Toh) | Theresa Lim – 9734-5311

Email: [email protected]

WEBSITE
https://hanyong.sg/
When it comes to high-end HDB renovation and interior design services, Han Yong is your perfect partner.  Established in 1988, Han Yong provides Singapore homes opulent upgrades that improve the lifestyles of their owners.
The company's talented team of designers and tradespeople can convert your mundane spaces into stunningly luxurious rooms.  They will maximize the potential of your residential and commercial spaces according to your needs — which is why they're among the best HDB renovation contractors in Singapore.
6. Thomson Renovation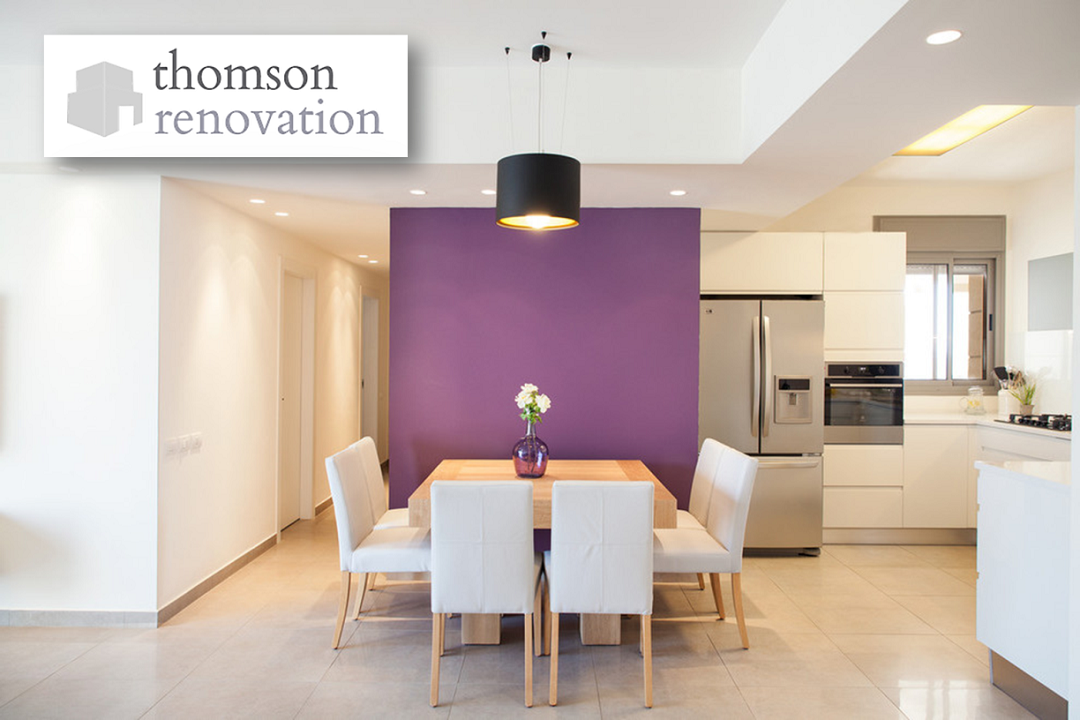 BEST FOR
Construction and renovation services
SERVICES
HDB renovation

BTO renovation

Kitchen and bathroom renovation

Condominium and landed property renovations

Complete renovations services

Budget planning

Project management

Hacking and flooring installations

Carpentry installations

Replacement of existing HDB windows

Grille installation

ADDRESS
42 Canberra Drive Singapore (768434)
CONTACT
Phone: +6597999375

Email: [email protected]

WEBSITE
https://thomsonreno.com.sg/
Thomson Renovation started serving Singapore in the '90s, specializing in masonry and carpentry works. Since then, it has established a solid reputation and has become one of the top BTO and HDB renovators today.
Thomson Renovation's team of professionals always strives to deliver seamless project management and outstanding end-results.  The company also offers non-obligatory consultation and budget planning. See why they're in our list of the best HDB renovation contractors in Singapore?
7. Jaystone

BEST FOR
Renovation contractor services
SERVICES
Bathroom and toilet renovation

Kitchen renovation

Carpentry, flooring tiling, feature wall, drywall partition, false ceiling, painting, waterproofing, and window grille

Electrical and plumbing services

Conceptualization

Project costing

Perspective drawing

On-the-spot sketches

Renovation works

Interior design

Project management

Professional installations

ADDRESS
1090 Lower Delta Road #03-07N Singapore 169201
CONTACT
Phone: +65-6653-6215

Email: [email protected]

WEBSITE
http://www.jaystonerenovation.com/
Jaystone is an affordable yet high-quality HDB renovation contractor.  The company is always committed to providing cost-effective solutions for any HDB renovation project.
It also offers no-obligation renovation consultation and quotation.  Feel free to reach out via this page or send them an email to the address listed above.
8. ST Renovation Services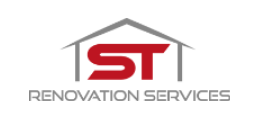 BEST FOR
Exterior and Interior Maintenance, Installation, and Painting
SERVICES
Parquet & Timber Decking, Stone Tiles, Painting & Maintenance
ADDRESS
80 Playfair Road #03-02, Kapo Factory Building, Singapore 367998
CONTACT
+65 9373 6661 |

[email protected]

WEBSITE
http://strenovation.com.sg/
ST Renovation Services was established in 2003 and specialize in parquetry, marble/terrazzo flooring, wood decking and more. They provide service for the whole of Singapore, regardless whether it's a residential or a commercial area, indoors or outdoors.
They have more than 10 years of experience in the industry doing installation, maintenance, polishing and restoration for many different types of flooring. More importantly, all their customers are treated with the utmost respect, and they strive to give every one of them the best experience possible.
9. Reno Guys Renovation Contractor

BEST FOR
Top general contractors in Singapore; Commercial and Residential Renovation Services
SERVICES
Interior Design, Additions & Renovations, Custom Cabinets, Custom Products
ADDRESS
WAVE 9 Building, 71 Woodlands Industrial Park E9 #06-06, S(757048)
CONTACT
+65 6815 8888 |

[email protected]

WEBSITE
https://www.renoguys.com.sg/
Reno Guys Pte Ltd is a top renovation company and carpentry manufacturer based in Singapore. The company has gone to extreme lengths over the course of its growth to achieve the highest standard and to provide its clients with the most innovative and sustainable solutions at the most affordable rates.
Reno Guys is a trusted construction company that employs only the top general contractors in Singapore who are licensed, bonded, and insured with over 30 years of experience in home construction projects.
10. Renopedia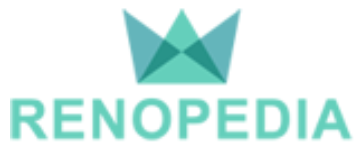 BEST FOR

Personalised interior design services

SERVICES

Home Renovation Products and Services

ADDRESS

101 Upper Cross Street, People's Park Centre

#08-15 Singapore 058357

CONTACT

Call Us: 6536 4676

Email Us: [email protected]

WEBSITE
https://renopedia.sg/
Renopedia is the most successful online home renovation portal. Having served more than 50,000 satisfied homeowners, Renopedia connects you with a curated list of renovation firms, personalized to your unique renovation needs.
Along with reliable firms, they will also provide you with sources for renovation materials, or  just interior design inspirations. With their abundance of Scandinavian, Industrial, Modern, Contemporary, Victorian design concepts, you can for sure design your dream home with whatever budget you have.
11. Cheong Cheng Renovation & Carpentry Work

BEST FOR

Quality work

SERVICES
Carpentry work / furniture / interior design / renovation / woodworking
ADDRESS
280 Woodlands Ind Park E5

#08-12/13 (Lobby 2)

Harvest @ Woodlands

Singapore 757322

CONTACT
T : 6367 6763 / Sales Team

T : 6262 6763 / Project Team

F : 6262 8763

WEBSITE
https://www.cheongcheng.com/
Cheong Cheng Renovation & Carpentry Work will be able to offer their expertise to aid you in carpentry and renovation work. They promise to offer you a competitive direct factory pricing without any middleman, providing good carpentry work with excellent workmanship, trusted service, honest pricing and respect for your requirement.
Since 1978, Cheong Cheng Renovation & Carpentry Work has started business operation in Singapore. They provide quality carpentry services throughout these years. Enthusiastically, their company has spent 41 years of cutting pieces of plywood, assembling countless number of cabinet and laminating freshly made cupboard. They have been practicing this trade again and again, being better each time.
12. Artist Room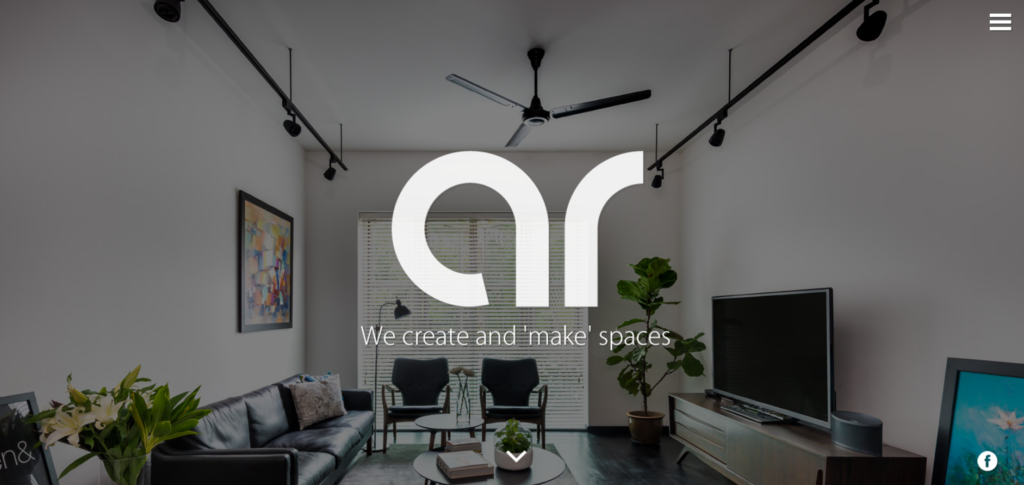 Artist Room is a design studio that varies their interest very much in the interior environment. Founded since 2008, they have been customizing functional interior spaces to suit their clients' needs.
They design, develop, and assist clients during the entire process to ensure that functionality, design, and construction are all cohesive. In each project, they also ensure that clients select the right space planning, colours, materials, and interior fittings to create the environment.
13. Livspace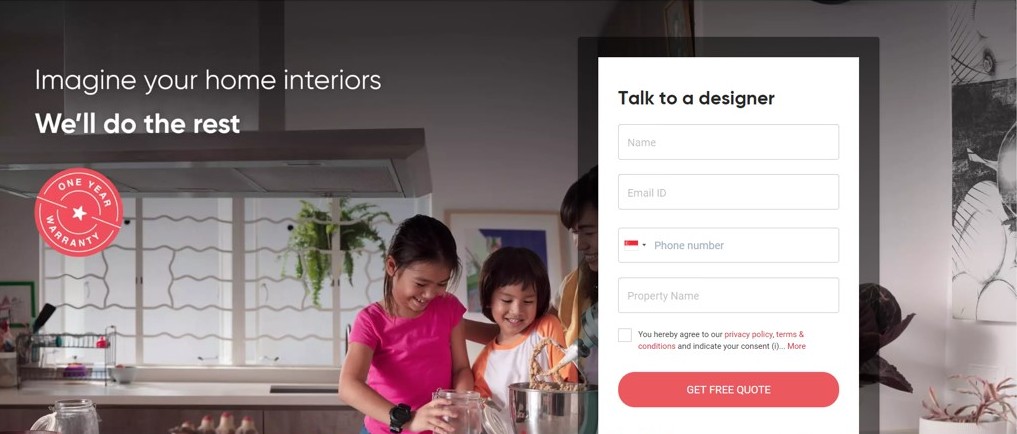 BEST FOR
Renovations, Full Home Interiors, Landed Interior Design
SERVICES
Renovations
Design and build
Carpentry work
Demolition, hacking, masonry, plumbing, etc.
Furniture and decor sourcing
ADDRESS
Level 6, Beach Centre, 15 Beach Road, Singapore 189677
CONTACT
[email protected]
WEBSITE
https://www.livspace.com/
Livspace, as Asia's biggest interior designer, is also a platform that allows you to connect with experienced and highly renowned interior designers all around the country. There's no doubt that they're partnered with professionals, ones that have many years of experience.
Navigating their site is incredibly easy, even if you aren't used to finding interior designers online. As a plus, they even offer free consultations. Take the next step for your dream home and visit their website now!
14. Larry Contractors Pte Ltd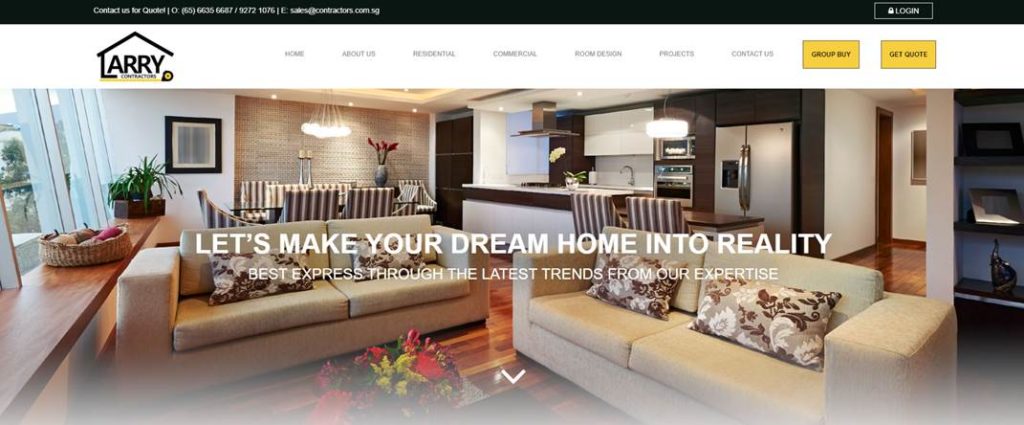 BEST FOR
Residential Services, Commercial Services, Room Design
SERVICES
Residential Services, Commercial Services, Room Design
ADDRESS
5 Kaki Bukit Road 2 City Warehouse Singapore 417839
CONTACT
Tel: (+65) 6635 6687 / 9272 1076

Email: [email protected]

WEBSITE
https://contractors.com.sg/
---
Larry Contractors Pte Ltd is known to be one of the best renovation contractors in Singapore as they accommodate both commercial and residential areas in order to satisfy the needs that the clients need. They pride themselves on having expertise in handling interrelated services such as carpentry, HBD BTO, and resale among others as well.
They are driven to deliver only the best services within the client's given and expected timeline without losing consistency on the quality of the said service. They have already completed and oversaw various projects in which they assist each client according to what is most appropriate to the nature of their job.
For instance, when faced with commercial renovation jobs, they give recommendations and guide the clients in managing their areas of cost along with studying strategies that will best give with the workflow of the client's operations in order to acquire the best arrangements. Whilst in home renovations, they focus on focus on a more detailed consultation and planning in order that they can deliver to their client excellent services when it comes to work processes, scheduling, and the like.
We recommend this company for their renovation services and highly professional individuals who know their way around the job that will help ensure that each project is done on time with outstanding quality. Plus, they're even available for Groupbuy!
15. Home Guide Interior Design and Renovations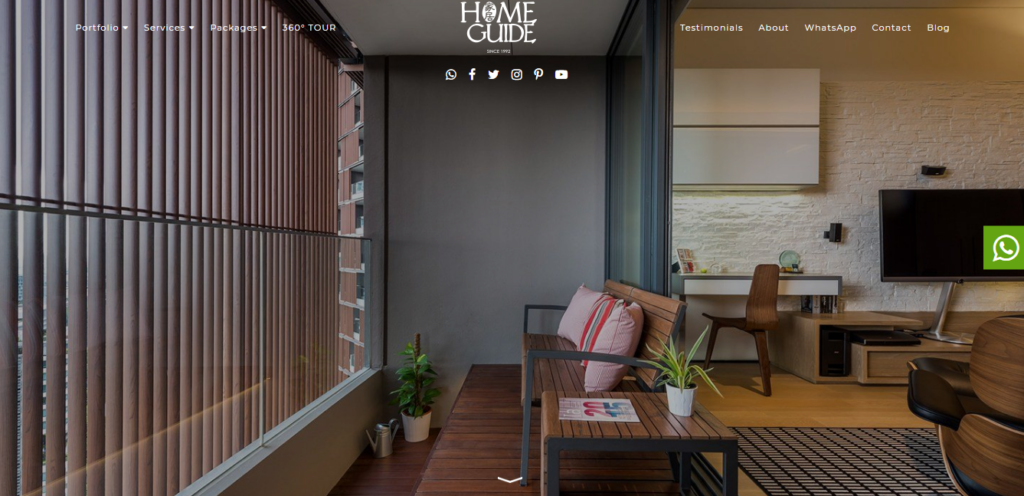 Home Guide Interior Design and Renovations is a company that has been in the field ever since 1992 and has since then been consistently delivering exemplary services for over 25 years. They make it a point to prioritize your needs and preferences first for all the decisions and suggestions that they propose to you for your interior design.
They are comprised of a growing team of dedicated individuals who are highly professional and definitely know their way around the field. Ever since their establishment they have since then been striving to be the best renovation contractor in Singapore as they are driven to meet if not exceed your expectations.
The said company is also established by other subsidiaries such as SORDC which also specializes in office renovation and iRetail that only builds on their credibility and expertise as an interior design company. Furthermore, they were highly commended by their past clients to have produced truly magnificent and outstanding results that will just leave you in awe after they are done with the job.
We highly recommend this company for you for their numerous positive feedback and steadfast customer support and service that will surely give you a pleasant experience with them.
With them, we've completed our list of the best HDB renovation contractors right now. We're pretty sure you'll be able to find one that can meet your requirements here.
If you have questions or suggestions about this list, though, feel free to send us a note. You can also leave a comment below!