If you need someone to do "odd jobs," who are you going to call?  Handymen.  These jacks-of-all-trades are typically experienced in a wide range of areas.  You can hire them for maintenance services, repair services, and installation services both inside and outside a house or commercial buildings.  From cleaning your house, installing air conditioning in your room, and appraising a property, these guys can definitely do the job.
Various handymen have different skills. For this, we have listed eight of Sydney's top performing companies that offer outstanding handyman services:
Note: Due to the current pandemic outbreak, we've noted the relevant service changes for some of the shops listed below. Where applicable, we've noted the policy or service changes.
1.    Your Sydney Handyman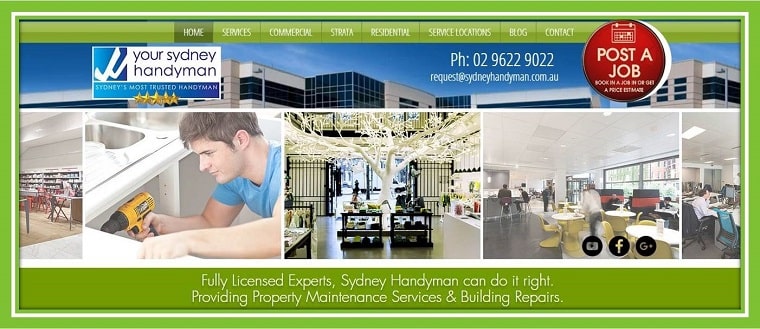 BEST FOR
Repair services
SERVICES
General and roof repairs

Carpentry, plumbing, electrical, and emergency services

Energy efficiency

Rubbish removal

Gyprocking

ADDRESS
U27/33 Holbeche Rd., Arndell Park NSW 2148
CONTACT
+02 9622 9022
WEBSITE
https://www.sydneyhandyman.com.au/
Your Sydney Handyman caters to both residential and commercial sectors throughout Sydney metro and on a national basis.  They offer fully insured and licensed repair and maintenance services.
2.  Sydney Handyman Hire

BEST FOR
Construction and property maintenance
SERVICES
Property maintenance and renovation services
ADDRESS
6/17-21 Bowden Street, Alexandria 2015
CONTACT
Phone: 0418 901 366

Toll free: 1300 336 547

WEBSITE
https://www.sydneyhandymanhire.com.au
Sydney Handyman Hire possesses a proven track record catering to various market sectors.  They provide a wide range of property maintenance services customized according to the unique needs of their clients.  Their team consists of first-class handymen and tradesmen that provide world-class services.
3.  Simple Handyman Services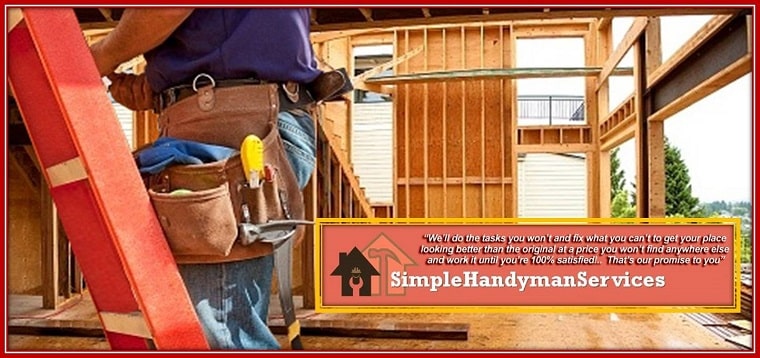 Simple Handyman Services prides itself for being one of the best home partners you could ever find in the business.  They offer outstanding services at a minimal cost.  As their manager, Sachin Pandya says, "…you can sit back and sip on your margaritas while we do all your home handyman efforts you require at affordable rates." Now, who would want to pass up this lovely offer?
4.  All Fix Handyman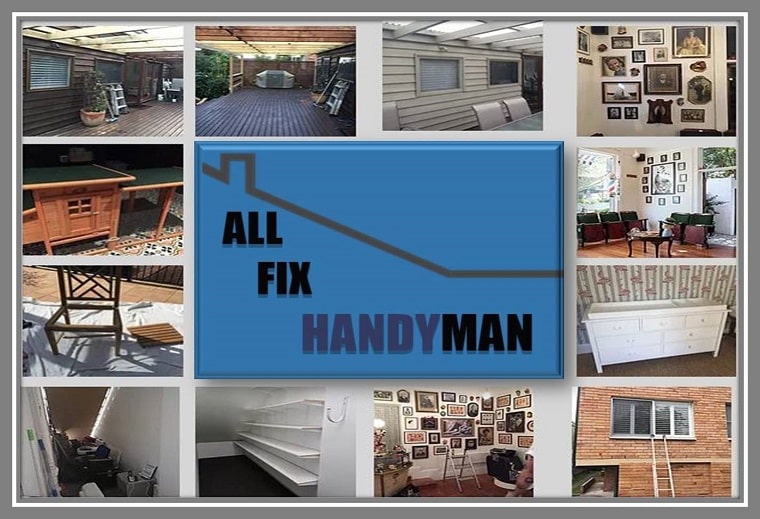 | | |
| --- | --- |
| BEST FOR | Property maintenance services |
| SERVICES | Various home repairs, telephone and data cabling, TV tuning and antennas, gardening maintenance, high pressure cleaning, assembling flatpacks, etc. |
| ADDRESS | Lee St, Randwick NSW 2031, Australia |
| CONTACT | 0435 573 861 |
| WEBSITE | https://www.allfixhandyman.com.au/ |
What started as a hobby became a fully insured handyman service.  All Fix Handyman provides top quality services at an affordable cost and even offers clients the possibility of after-hours appointments.  If you need a free quote, All Fix Handyman offers a very convenient way to acquire it.  Simply call them or sign the inquiry form they provided via their website.
5.  Just Handyman It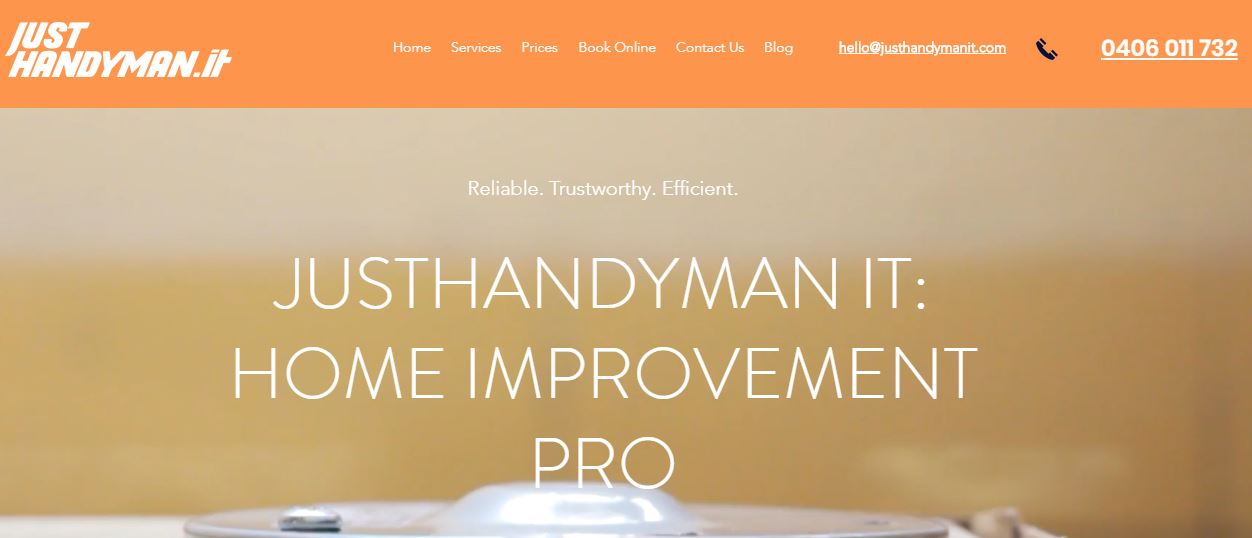 Just Handyman It is a local Sydney Handyman skilled in all aspects of building and maintenance. This includes carpentry, landscaping, fencing, gypocking, household renovations
6.  Handyman Sydney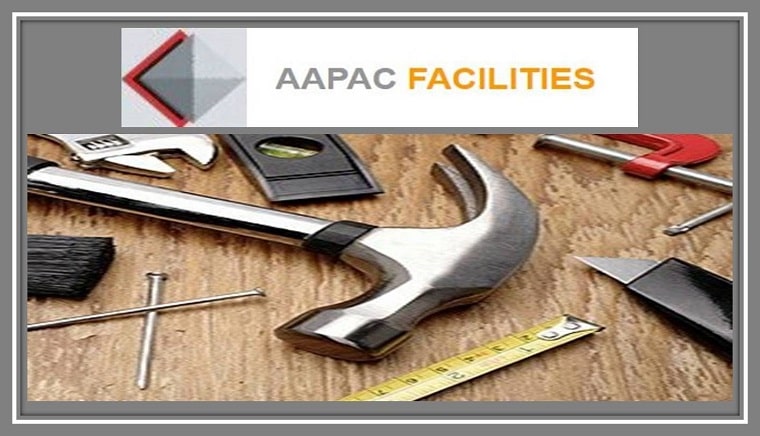 BEST FOR
Building maintenance
SERVICES
Handyman services

Home repair services

Office fitout

Building maintenance

Hotel maintenance

ADDRESS
Suite 101a 22 Market St, Sydney NSW 2000
CONTACT
Phone:   02 9279 3008

Mobile:  0414 588 774

WEBSITE
http://handyman-sydney.com/
Handyman Sydney is a subsidiary of AAPAC Facilities.  The company services cover Sydney CBD and Metropolitan Sydney, providing quick and professional handyman service at competitive rates.  Their team consists of outstanding builders, carpenters, landscapers, decorators, gyprocker, painters, plumbers, and electricians.
7. By Request Handyman Services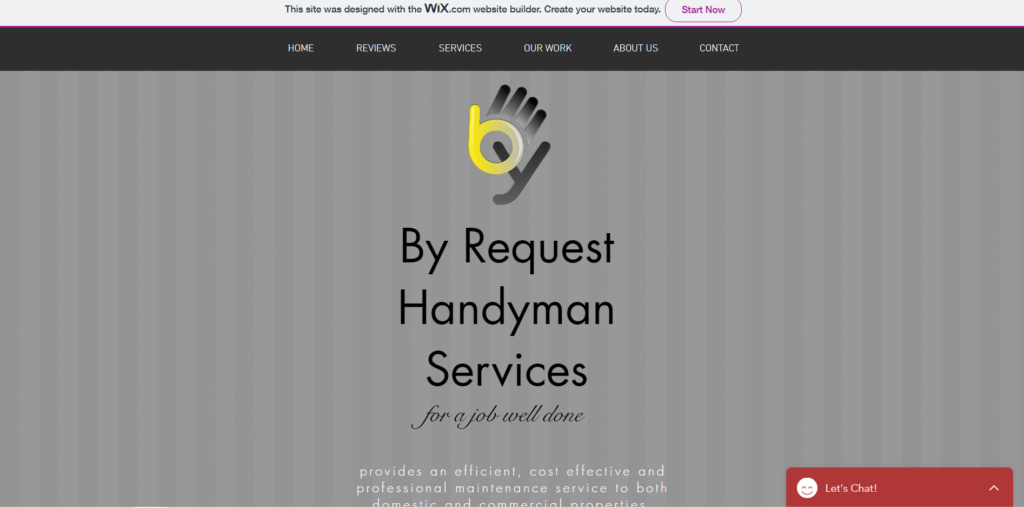 BEST FOR
Quality service
SERVICES
Gardening – all garden maintenance including lawn mowing, prunning, weeding etc

General maintenance – smoke alarms, high pressure cleaning, out door maintenance

Painting – exterior , windows and interior

High pressure cleaning – houses, pathways, driveways

Roofing – gutter guards, cleaning gutters

Tiling – grouting and cleaning

Fencing and screens – new and repairs

Plastering – new and repairs

Cladding – new and repairs

Carpentry – decks and pergolas, furniture and cupboard assembly, balustrade

Renovation – kitchen and bathrooms

Drive ways – new and repairs

Paving – patios, drive ways, paths etc

ADDRESS
3 Burchmore Rd

Manly Vale, 2093

Sydney

CONTACT
Email:

[email protected]

Tel: 0423 154 757

WEBSITE
https://www.byrequesthandyman.com/
By Request Handyman Services provides an efficient, cost effective, and professional maintenance service to both domestic and commercial properties. They are are known for our high quality, with a consistently high level of service and reliability. If you're selling your house, they can also help you get it ready for sale or auction, and help you get the money you really want!
8. AVID Handyman Services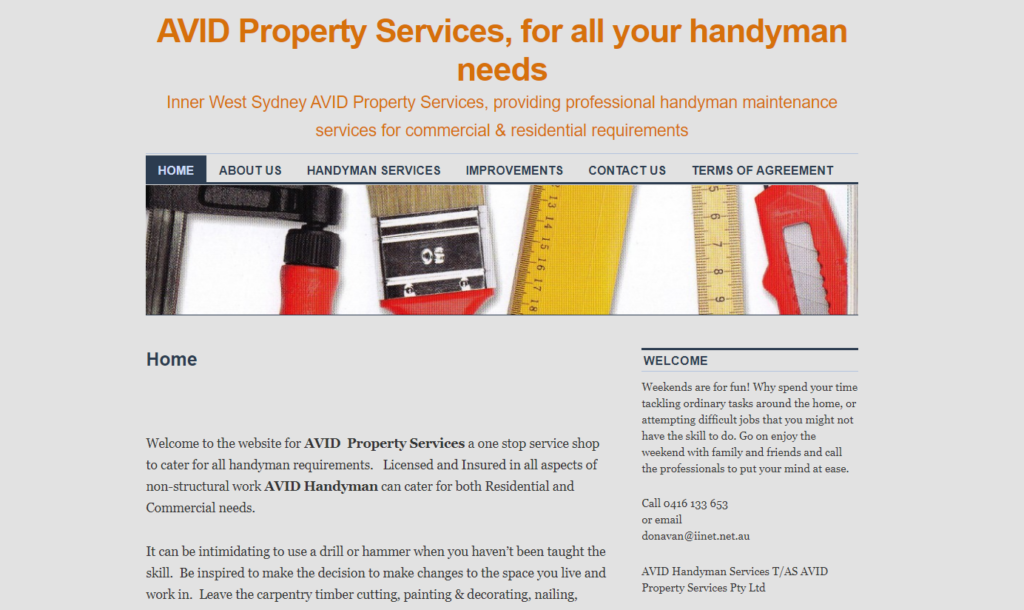 AVID Property Services has more than 25 years experience in Property Maintenance, covering all aspects. They strive to deliver quality workmanship whilst having pride in their work. They are courteous, punctual, and uphold good communication during the work process. In short, Customer Service Satisfaction is a focal point in their business operations.