If you need someone to do "odd jobs," who are you going to call?  Handymen.  These jacks-of-all-trades are typically experienced in a wide range of areas.  You can hire them for maintenance services, repair services, and installation services both inside and outside a house or commercial buildings.  From cleaning your house, installing air conditioning in your room, and appraising a property, these guys can definitely do the job.
Various handymen have different skills. For this, we have listed eight of Sydney's top performing companies that offer outstanding handyman services:
Note: Due to the current pandemic outbreak, we've noted the relevant service changes for some of the shops listed below. Where applicable, we've noted the policy or service changes.
1.    Your Sydney Handyman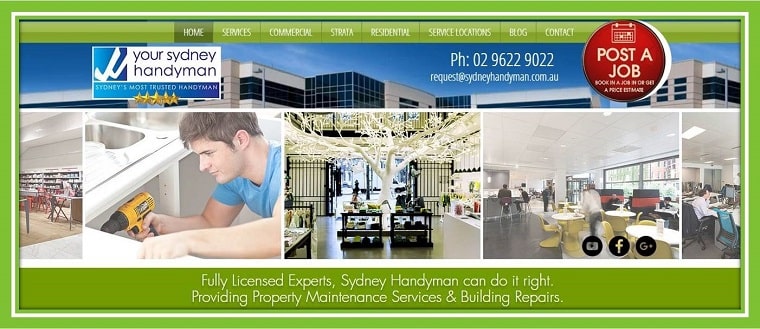 BEST FOR
Repair services
SERVICES
General and roof repairs

Carpentry, plumbing, electrical, and emergency services

Energy efficiency

Rubbish removal

Gyprocking

ADDRESS
U27/33 Holbeche Rd., Arndell Park NSW 2148
CONTACT
+02 9622 9022
WEBSITE
https://www.sydneyhandyman.com.au/
Your Sydney Handyman caters to both residential and commercial sectors throughout Sydney metro and on a national basis.  They offer fully insured and licensed repair and maintenance services.
2.  Sydney Handyman Hire

BEST FOR
Construction and property maintenance
SERVICES
Property maintenance and renovation services
ADDRESS
6/17-21 Bowden Street, Alexandria 2015
CONTACT
Phone: 0418 901 366

Toll free: 1300 336 547

WEBSITE
https://www.sydneyhandymanhire.com.au
Sydney Handyman Hire possesses a proven track record catering to various market sectors.  They provide a wide range of property maintenance services customized according to the unique needs of their clients.  Their team consists of first-class handymen and tradesmen that provide world-class services.
3.  Simple Handyman Services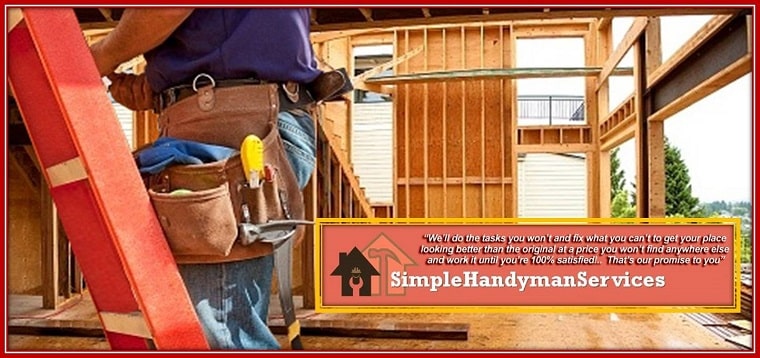 Simple Handyman Services prides itself for being one of the best home partners you could ever find in the business.  They offer outstanding services at a minimal cost.  As their manager, Sachin Pandya says, "…you can sit back and sip on your margaritas while we do all your home handyman efforts you require at affordable rates." Now, who would want to pass up this lovely offer?
4.  All Fix Handyman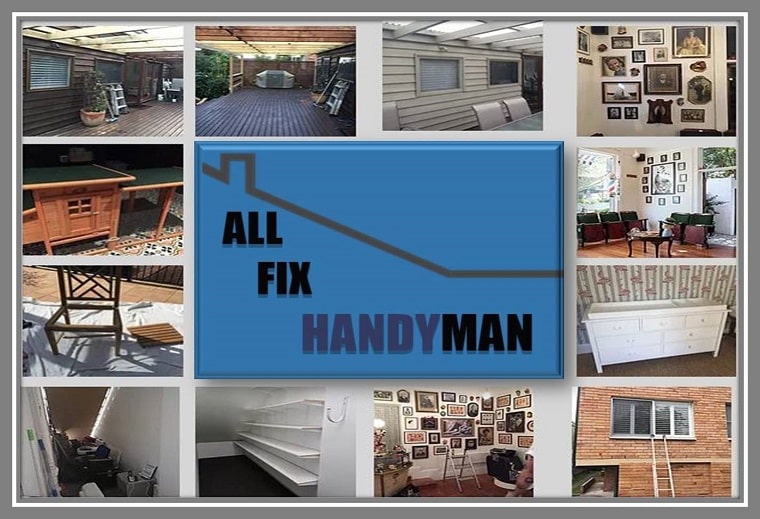 | | |
| --- | --- |
| BEST FOR | Property maintenance services |
| SERVICES | Various home repairs, telephone and data cabling, TV tuning and antennas, gardening maintenance, high pressure cleaning, assembling flatpacks, etc. |
| ADDRESS | Lee St, Randwick NSW 2031, Australia |
| CONTACT | 0435 573 861 |
| WEBSITE | https://www.allfixhandyman.com.au/ |
What started as a hobby became a fully insured handyman service.  All Fix Handyman provides top quality services at an affordable cost and even offers clients the possibility of after-hours appointments.  If you need a free quote, All Fix Handyman offers a very convenient way to acquire it.  Simply call them or sign the inquiry form they provided via their website.
5.  Sydney Wide Handyman
| | |
| --- | --- |
| BEST FOR | Repair services |
| SERVICES | Domestic repairs, commercial and industrial repairs and alterations, installation and remodeling services, pet door and cat enclosures installation, etc. |
| ADDRESS | 37 Orpington Street, Bexley North 2207, Sydney |
| CONTACT | 0490519868 |
| WEBSITE | https://www.sydneywidehandyman.com.au/ |
6.  Statewide FM
BEST FOR
Facility building management service
SERVICES
Carpentry and Building Work

Handyman

Plumbing

Electrical

Air Conditioning

ADDRESS
PO Box 878, Kings Langley NSW 2147
CONTACT
Phone: 02 9622 9022

Fax: 02 9622 3230

WEBSITE
www.statewidefm.com.au
Statewide FM offers cost-effective building management service nationwide.  They deal with multiple sites and provide a holistic solution to facility and maintenance requirements.  If you need their services, simply head to their inquiry page or contact (02) 0422 617 207 for after-hour emergencies.
7.   New Era Building Services
BEST FOR
Building maintenance for both domestic and commercial builds
SERVICES
Handyman services

Maintenance and construction services

ADDRESS
Sydney, NSW 2000
CONTACT
0418 425 252
WEBSITE
https://www.newerabuildingservices.com.au
With seven years of experience, New Era Building Services has developed quite a reputation for providing its customers in Sydney high-quality work services.  The team is committed to complete projects according to your precise specifications—from carpentry, plumbing, and lighting services to various refurbishment projects.
8. Sydney Ontime Handyman
BEST FOR
Largest network of local, independent handymen
SERVICES
Bathroom repair
Carpentry
Door hanging & repair
Plastering and gyprock repairs
Flooring
Mounting pictures, mirrors and tv's
All odd jobs, gardening and painting
Expert tiling and tile repairs
ADDRESS
—
CONTACT
0416651247
WEBSITE
https://www.ontimehandyman.com.au
Sydney Ontime Handyman remains headquartered in Sydney, but they now operate nationally and now in London in the UK. Their independent handymen believe in giving their customers a traditional Aussie fair go, offering the highest grade of workmanship and the lowest possible prices without compromising the job. Their handymen can also do more specialised jobs such as invisible mending of ceramic sinks and hollow doors.
Note: Ontime Handyman is currently trading as per current COVID-19 regulations. However we require all clients to practice social distancing and our Handymen will do the same. We ask that no more than one person be present in any room in which we work and remain 1.5 metres away from our Handymen during any job. All our men will be wearing masks and where possible gloves and be required to report good health. Let's get through this together. 
9. Antek's Carpentry and Handyman
BEST FOR
All-around handyman services
SERVICES

Carpentry
Landscaping
Roof & Gutter Cleaning
Handyman Services
General High Pressure Cleaning
Maintenance
Others

ADDRESS
1/12 Montpelier st,
Neutral Bay, Sydney NSW 2089
CONTACT

[email protected]


Mobile- 0431232608
WEBSITE
https://www.anteks.com.au/
Antek's Carpentry and Handyman is based in Sydney's Lower North Shore. Their small team consists of experienced carpenters and other tradesman which ensures they've been able to tackle most aspects of property modifications, upgrades, maintenance , repairs, exterior soft wash and high pressure cleaning, and of course carpentry works for over 16 years. Their focus is on establishing a long-term relationship with their customers based on demonstrated value, trust, and mutual respect.
10.  Just Handyman It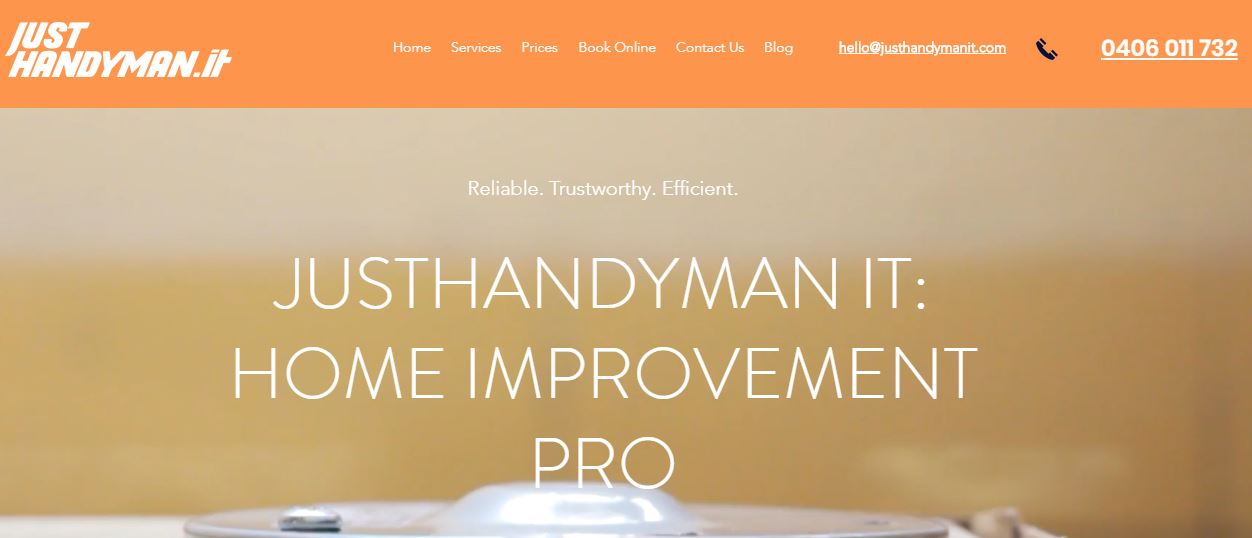 Just Handyman It is a local Sydney Handyman skilled in all aspects of building and maintenance. This includes carpentry, landscaping, fencing, gypocking, household renovations
11.  Handyman Sydney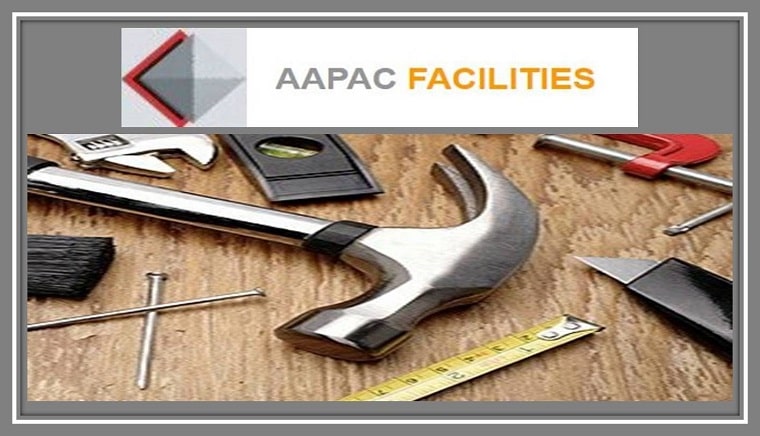 BEST FOR
Building maintenance
SERVICES
Handyman services

Home repair services

Office fitout

Building maintenance

Hotel maintenance

ADDRESS
Suite 101a 22 Market St, Sydney NSW 2000
CONTACT
Phone:   02 9279 3008

Mobile:  0414 588 774

WEBSITE
http://handyman-sydney.com/
Handyman Sydney is a subsidiary of AAPAC Facilities.  The company services cover Sydney CBD and Metropolitan Sydney, providing quick and professional handyman service at competitive rates.  Their team consists of outstanding builders, carpenters, landscapers, decorators, gyprocker, painters, plumbers, and electricians.