Are you planning to enhance your outdoor area by installing a beautiful patio? But you're having difficulty finding a suitable builder for the project?
You don't have to worry anymore! We're here to give you a list of builders that can help you achieve your dream patio.  Perth residents have trusted these companies time and again for first-rate workmanship and value-for-money services.
Without further delay, here are the six most reliable options for patios in Perth:
1)  Wanneroo Patios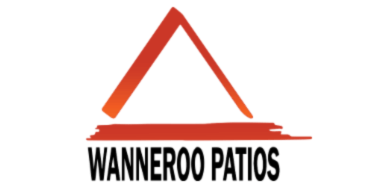 BEST FOR
Patio designs and services
SERVICES
Patio lining

Outdoor blinds

Screening and gates

Custom patio installation and design

Flat-roof patios – Perth

Gable roof patios

Hip-end patios

Dome patios

Pyramid patios

Skillion patios

SolarSpan patios

Carports

ADDRESS
1/4 Achievement Way, Wangara 6065 WA
CONTACT
Phone: (08) 9302-1965

Email: [email protected]

WEBSITE
https://wanneroopatios.com.au/
Wanneroo Patios, a locally owned and operated patio builder, has been providing top-quality patios and carports for over 40 years.  With their help, you can enjoy your home's exterior premises all year round.  They can extend your living spaces to better suit your budget and lifestyle.
Why choose Wanneroo Patios?
Interest-free financing
Wide range of designs and best value for money
Free quote
2)   Great Aussie Patios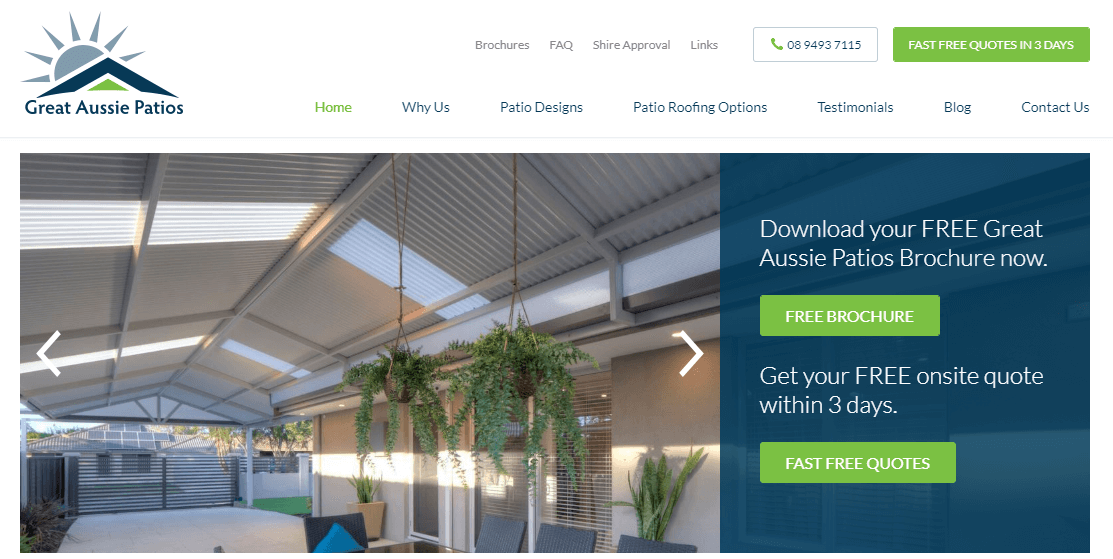 BEST FOR
Patio or pergola construction and installation services
SERVICES
Patio designs

Patio roofing

Gable patios

Domes, pyramids, and hip ends

Flat-roof patios

Skillion roof

Carports

Custom patios

3D patio designs and walkthroughs

Commercial patios – Perth

ADDRESS
1/15 Alloa Road, Maddington, Perth, WA 6109
CONTACT
Phone: (08) 9493-7115

Email: [email protected]

WEBSITE
https://www.greataussiepatios.com.au/
Established in 2000, Great Aussie Patios is an Australian-owned and operated company.  They offer attractive yet budget-friendly patios that will boost the image of your home and lifestyle.  With almost 20 years of hard work, they have become one of the premier patio builders not only in Perth but also in Western Australia.
Why choose Great Aussie Patios?
Free quotes onsite within three days
Award-winning
Lifetime warranty for workmanship
3)  Grand Patios

BEST FOR
Custom-designed and bespoke patios
SERVICES
Custom patios – Perth

Carports

Dome and curved-roof patios

Gable and hipped patios

Flat-roof patios

Steel patios

Alfresco (SolarSpan, Stratco Pavilion, and timber-lined)

Decking

Outdoor blinds

ADDRESS
Unit 1/97 Dixon Rd, Rockingham WA 6168, Australia
CONTACT
Phone: 0895-921-285

Email: [email protected]

WEBSITE
https://grandpatios.com.au/
Grand Patios is comprised of licensed tradesmen and established builders.  They have over 25 years of industry experience, making them one of the most trusted companies for patio, pergola, and carport constructions.  To satisfy every customer, they go above and beyond their duties and provide them with the best designs you can be proud of for many years.
Why choose Grand Patios?
25-year warranty on construction
Licensed, insured and reputable
Interest-free financing
4)  Patio Living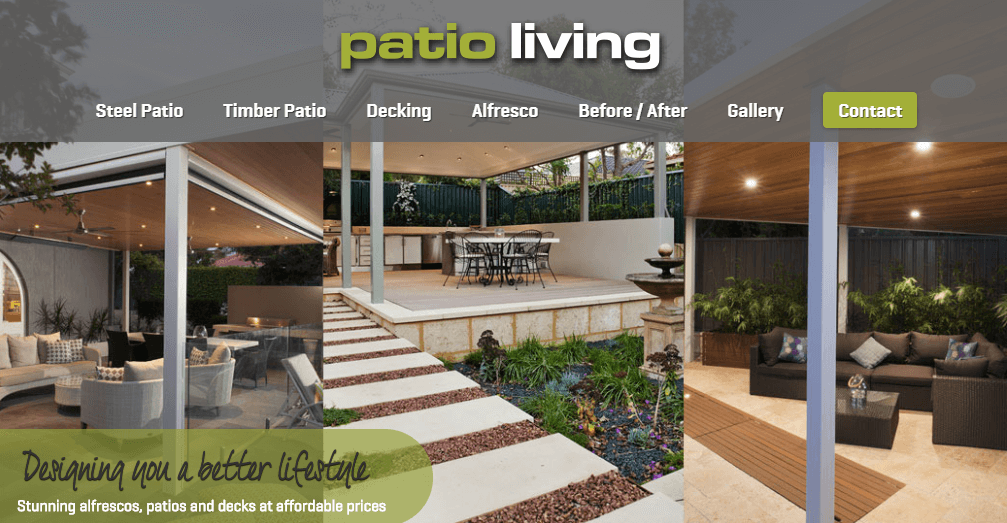 BEST FOR
Patio designs and construction
SERVICES
Steel and timber patios – Perth

Alfresco

Decking

Lighting designs

Outdoor kitchen construction

Landscaping

ADDRESS
Suite 15 Plaistowe Mews, 102 Railway St., West Perth
CONTACT
Phone: (08) 9322-3777

Email: [email protected]

WEBSITE
https://www.patioliving.com.au/
For over 20 years, Patio Living has been striving to provide top-quality designs and results.  Whether you want a simple outdoor entertaining area or mind-blowing alfresco area, they can accomplish the job for you.  They deliver quality, value, and style which every customer wants to experience.
Why choose Patio Living?
Fully licensed and insured builders
Comprehensive range of material and design options
Opens 7 days a week
5)  Regal Patios & Carports

BEST FOR
ColorBond steel-framed patio construction
SERVICES
Patio & carport installation and construction

Dome patios – Perth

Cedar-lined patios – Perth

Insulated patios – Perth

Gable and dome patios – Perth

Hipped gables

Dutch gables

Stepped gables

Interlink gables

Tapered gables

Decking and enclosures

ADDRESS
Suite 101-50 St. Georges Terrace Perth, WA 6000
CONTACT
Phone: 0402-051-577

Email: [email protected]

WEBSITE
http://regalpatios.com.au/
Established in 1993, Regal Patios & Carports is a family business that has been serving Perth for almost 30 years.   They are headed by an experienced designer and builder Roger Shaw.  They offer unbiased advice about products and designs that better suit your needs.
Why choose Regal Patios & Carports?
Free design and consultation
Free measure and quotation
Attractive and durable designs