The best Houston handyman can't be that easy to find yet we managed to locate six reliable experts in the area. Pretty awesome, right?
By putting in a lot of hard work, doing extensive research, and conducting background checks, we now present to you the best options for Handyman in Houston.
Let's take a closer look at each one…
1.     T&Z All Services

Best For
Maintenance and Remodeling
Services Offered
Commercial and residential services

General handyman work

Roofing and remodeling

Electrical and plumbing services

Repairs and property maintenance

Water damage restoration

Address
10820 Craighead Drive Houston, TX 77025
Contact Information
(713) 623-1731
Website
http://www.allserviceshouston.com/
T&Z All Services is an all-round expert that you can count when you want to improve the overall functionality and appeal of your property. Regardless if you own a commercial or residential building, they can assist with remodeling, maintenance, and handyman work in the most efficient and professional way. Aside from these, they are staffed with experts who can offer you appropriate solutions and services in case you're having plumbing or electrical problems. Learn more about how they can be of great assistance by heading over to http://www.allserviceshouston.com/.
2.     Heights Helpers
Best For
Handyman and Remodeling Work
Services Offered
Home repairs

Home remodeling

Siding, porches, fences, doors, and windows

Fixture installation

Address
5200 Mitchelldale St, Houston, TX 77092, United States
Contact Information
713-775-2651
Website
https://www.houstonheightshelpers.com/
All sizes of domestic or commercial projects won't be a trouble to the team at Heights Helpers. To make sure that you will have great customer experience and get value for money. But more than that, they will always look for ways to offer you the best services without depleting your funds. Heights Helpers excel in conducting quality home repairs, implementing home remodels, and delivering general handyman services. To get in touch with this company, simply call at 713-775-2651.
3.     One Call Home Handyman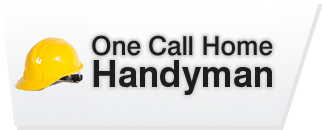 Best For
Commercial Handyman Services
Services Offered
Repairs, installations, and odd jobs

Painting and remodeling

Decorating, carpentry, and restoration work

Address
2429 Bissonnet #223

Houston, TX 77005

Contact Information
832-800-4441
Website
http://www.onecallhomehandyman.com/
Ever thought of the possibility to get all of your house problems fixed just by making one phone call? With One Call Home Handyman that is indeed possible! By giving their friendly team a call at 832-800-4441, you will have access to the handyman services you need available at reasonable prices. The company has a reputation for offering excellent repairs, conducting accurate installations, completing remodeling projects, and other services aimed to improve your space. If you're interested to see the full list of their offers, visit their website at http://www.onecallhomehandyman.com/.
4.     Taylored Home Solutions, LLC

Best For
Repair Services
Services Offered
Installation, repair, replacement, and maintenance work

Minor painting jobs

Childproofing

General handyman work

Address
14781 Memorial Dr Suite 33, Houston, TX 77079, United States
Contact Information
281-827-2614
Website
https://tayloredhomesolutions.com/
Taylored Home Solutions, LLC is the one you should count on if you're looking for a handyman who is passionate about helping people and solving problems. Best for busy families having trouble taking care of their homes, Taylored Home Solutions, LLC can deliver prompt and highly efficient handyman services. Find out more how this expert can help you with general repairs, maintenance tasks, and more, by heading over to https://tayloredhomesolutions.com/.
5.     Handyman 4 Hire

Best For
General Handyman Work
Services Offered
Carpentry and painting

Toilet installation

Kitchen and bathroom work

Plumbing services

Flooring work

Address
7506 Erath St, Houston, TX 77023, United States
Contact Information
832-868-7197
Website
https://handymaninhouston.com/
Handyman 4 Hire has been in the business since 1998. And since then, they showed an unwavering dedication to helping Houston residents with various types of repair and maintenance jobs. Their difference to other handyman service providers? They strive to make themselves available any time their customers are faced with problems or complex projects. By simply being there and offering the necessary help, Handyman 4 Hire continues to win the hearts of many residential and commercial property owners.
6.     Swinging Hammer Home Repair LLC
Best For
Small Handyman Jobs
Services Offered
Carpentry and repairs

Childproofing

Pressure washing

Installation work and furniture assembly

General handyman work

Address
P.O. Box 36194 Houston, TX 77236
Contact Information
(281) 685-8549
Website
https://swinginghammer.com/
Think your problems are small enough that no handyman would bother to help? Then you obviously haven't heard about Swinging Hammer Home Repair LLC. This expert focuses more on completing smaller handyman jobs, ideal for property owners who don't have the time to fix problems themselves and need quick, efficient solutions. Swinging Hammer Home Repair LLC has uniformed, knowledgeable, and friendly repairmen always ready to help in the fastest way possible.
7.    Bay Area Handyman Services
Best For
Interior and Interior Home Repair, Renovations, and Improvements
Services Offered
Privacy Fences
Pressure Washing
Electrical Services
Laminate, vinyl, wood installation
Bathroom and kitchen renovation
Address
Houston, TX
Contact Information
281-924-5714 |

[email protected]

Website
https://bayareahandymanservice.com/
Bay Area Handyman Services proudly offers homeowners with home repair and renovation services. Their team provides quick and courteous services at very affordable rates! Rest easy knowing that their team has served various clients over the years, which means that they have the needed skills and experience to handle any project.
8.  C & E General Contractors, Inc.

Best For
Licensed and insured general contractor
Services Offered
Insurance Repair Services

Mitigation Remediation

Remodeling

Painting

Siding

Carpentry

Tiling/Wood Flooring

Fencing/Decking

General Repairs

Address
5300 N Braeswood, #4-315, Houston TX 77096 USA
Contact Information
Phone:
Anna (713) 363-4124
Mark (281) 226-3157Email:


[email protected]

Website
https://www.cne-gc.net/
C & E General Contractors, Inc. is a private construction company that is fully licensed and insured. They were founded by Martin Esposito and later partnered with Mark McNulty in 2005. These two heads of the company both carry more than five decades of experience. They have expanded their company's reputation throughout the Houston area in Texas. Mark and Marty love tackling challenging projects, creating strong and lasting relationships, as well as cultivating exceptional service.