Ensuring the security of your property entails working with a reliable garage door repair Santa Monica expert. This is especially true if your garage door has problems or is already old.
At any rate, hiring the best garage door repair expert is often the right way to go, not just to solve problems but to get excellent value for money as well.
These benefits and more are what you'll likely receive when you consider hiring the garage door repair experts on this list. That said, here are the names that you should keep an eye on:
1. Precision Door Services
Best For
Garage Door Repair and Replacement
Services Offered
Garage door repairs

New garage doors sales and installation

Garage door openers/Glass garage doors

Address
2550 Corporate Pl, Ste C105

Monterey Park, CA 91754

Contact Information
(310) 507-1917
Website
https://precisiondoorla.com/
With a service fee of only $29.95, Precision Door Services can get your garage door repaired swiftly and accurately. Broken springs replaced, noisy door silenced, and broken cables removed — all of these and more can get done by the team at Precision Door Services. They are also experts in new garage door sales and installation, making them an ideal choice if ever you want to completely replace your old garage door. For a free estimate, just give them a call at (310) 507-1917.
2. DoReMi Garage Doors
Best For
Garage Door Repair and Replacement
Services Offered
Garage doors and garage openers

Garage door repair and replacement

Garage door springs

Address
Santa Monica, CA
Contact Information
310-340-1807
Website
https://doremidoor.com/
DoReMi Garage Doors is the choice of many for garage door repairs because of its affordable prices, superb warranties, and satisfaction guarantee. Charging only $25 per appointment, this company gives you access to top-quality repairs without having to break the bank. The best part? Their team doesn't stop at doing repairs or replacements. They go above and beyond by educating customers regarding the safe operation and maintenance of their garage doors, resulting in long-term operational success.
3. Perfect Garage Doors & Gates Inc.

Best For
Gate Installation and Repair
Services Offered
Garage door repair, installation, and servicing

Custom made garage doors

Garage door remote programming

Driveway gates, fencing, and railings

Address
13222 Raymer St., Suite A

North Hollywood, CA 91605

Contact Information
1-661-829-0310
Website
https://garagedoorgates.com/
Perfect Garage Doors & Gates Inc., on the other hand, has full expertise when it comes to hand-crafted, custom gates. Their team can guide you through design, material selection, even installation, to ensure that you have stunning yet robust gates. Furthermore, if you find faults in your current garage door, Perfect Garage Doors & Gates Inc. will be more than happy to help. As such, you won't make a mistake choosing them for aesthetically appealing, and uncompromising doors and gates.
4. Able Garage Door & Repair

Best For
Garage Door and Gate Repairs
Services Offered
Automatic gate repairs

Commercial and residential services

Garage door and gate repairs

Emergency service

Address
1351 4th Street

Santa Monica, CA 90401

Contact Information
1-310-982-4476
Website
https://ablegaragedoorsrepair.com/
Able Garage Door & Repair is proud of its 15 years of experience in providing professional garage door repairs and renovation services all throughout Santa Monica. Another great reason why both commercial and residential clients rely on this company is because of affordable rates. For only $19, you can receive an efficient garage door repair service. They are also available for emergencies and offer friendly customer service, so what more could you ask for?
5. Win Garage Door Repair

Best For
Garage Door Repairs
Services Offered
Sales, repair, and installation

Electric gates

Springs and cable repairs

Opener replacement/repair

Maintenance work

24/7 emergency service

Address
Santa Monica, CA
Contact Information
1-855-508-0555
Website
https://www.wingaragedoorrepair.com/
Win Garage Door Repair's tag line, "any job, we will fix it," simply means that you can trust them no matter what kind of gate repair service you require. From garage door openers, springs to cables, their team won't have trouble fixing them all. They have been doing this professionally for over 11 years — hence why they are confident that their technicians are skilled enough to deliver the best service possible. If you're interested to know more about the company, check out their website at https://www.wingaragedoorrepair.com/.
6. Aladdin Garage Doors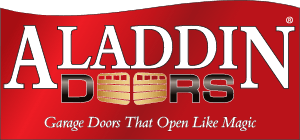 Best For
Garage Door Repairs
Services Offered
Garage door installation and service

Garage door/garage door opener replacement

"Design your garage door"

24/7 emergency service

Address
Santa Monica, CA
Contact Information
(877) 366-7247
Website
https://www.aladdindoors.com/dealers/santa-monica-ca/
Aladdin Garage Doors is well known for garage door supply, installation, and service they provide to Santa Monica residents. By partnering with the most respected manufacturers, they sure can deliver top-tier garage doors, openers or parts. Meanwhile, if you already have a garage door but suspects that it is seriously damaged, you can call on the Aladdin Garage Doors team for a garage door repair or replacement service. To find out all the available options for you, you may schedule an in-home consultation with them by calling at (877) 366-7247.