As a property owner, it is your duty to take care of your building inside out, ensuring that it's free from any damage and comfortable for everyone to use. Whether it's a residential or commercial property, you can make sure that it's always well-maintained with the help of a professional handyman.
In Dubai, handymen can do a lot of tasks for you, including repairs and installations, painting, and renovations. If you're interested in other great things they can do or perhaps in hiring one, here are the best options for handymen in Dubai that you can check out.
1.     MyGuy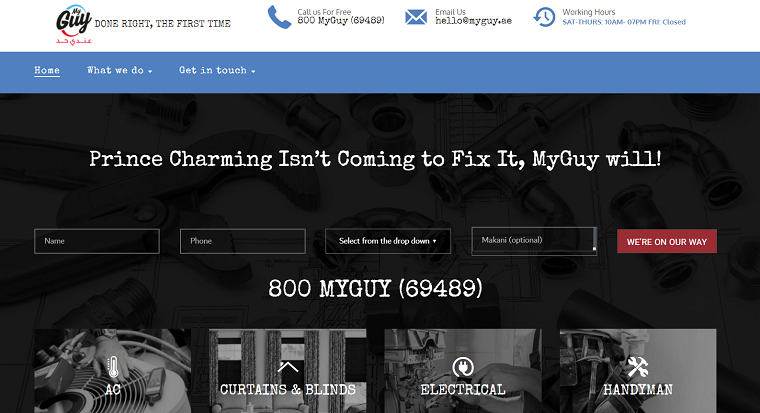 | | |
| --- | --- |
| Best For | General Handyman and Repair Work |
| Services Offered | Air conditioning and electrical services Plumbing, painting, and landscaping General handyman services |
| Address | Street 71, Mirdif, Dubai |
| Contact Information | 800 MyGuy (69489) |
| Website | https://myguy.ae/ |
At MyGuy, their clients always come first, and so they work hard to do everything they can in providing exceptional handyman services. The materials they use in every job are also important because they believe it makes a positive difference in the quality of their services. From hanging stuff up, painting walls, landscaping and plumbing, to renovating rooms, their team can do it all right and within schedule.
2. Dubai Technical
| | |
| --- | --- |
| Best For | Maintenance and Technical Services |
| Services Offered | General handyman services AC cleaning, installation, and maintenance Painting and plumbing services Carpentry, building cleaning, flooring and tiling |
| Address | Dubai, UAE |
| Contact Information | +971 50 911 3683 |
| Website | https://www.dubaitechnical.com/ |
Dubai Technical is an online source you can trust when looking for legitimate and excellent providers of technical and maintenance services. On their website, https://www.dubaitechnical.com/, they feature leading companies for handyman services, painting jobs, electrical and plumbing work, air conditioner servicing, and a lot more. In just a few clicks, Dubai Technical will connect you to the right people for the job.
3. HomeGenie

Best For
Affordable home maintenance solutions
Services Offered

Plumbing, Electrical, Air Conditioner, Pest Control, Handyman, Cleaning, Gardening, Painting, Masonry, Carpenter, Furnishing, Glasswork, Contracts

Address
Jumeirah Lakes Towers, Dubai, UAE
Contact Information
+971-4-448-9595
[email protected]
Website
https://www.homegenie.com/
HomeGenie is your One-Stop-Shop for cleaning services, where you can book them for a one-time or contract service through their mobile app, website or call. Get fully licensed, locally experienced and customer-rated company professionals – not freelancers! You can avail their pre-negotiated prices or hourly rates.
4. Silver Star Technical Services LLC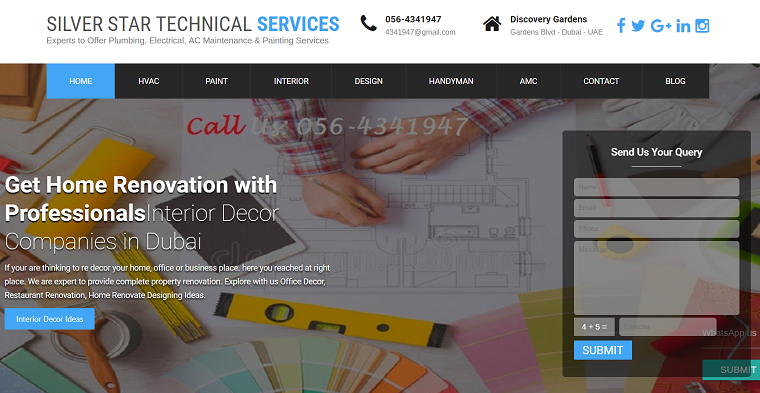 | | |
| --- | --- |
| Best For | General Handyman Work |
| Services Offered | HVAC services Paint, interior, and design services Plumbing, electrical, and carpentry work |
| Address | Building No.01, Street # 01 Office # 05, Cluster Zen-01 Discovery Gardens – Dubai-U.A.E. |
| Contact Information | 056-4341947 |
| Website | http://silverstartechnical.com/ |
For the team at Silver Star Technical Services LLC, there's no task that's too big or too small, and so they gladly welcome any kind of job. From wall painting, air conditioner servicing, to complete home improvement and maintenance, they have the proper tools, materials, skills, and knowledge the do everything right. If you want to get in touch with them, one of the easiest ways is to call at 056-4341947.
5.     Dubai Handyman Service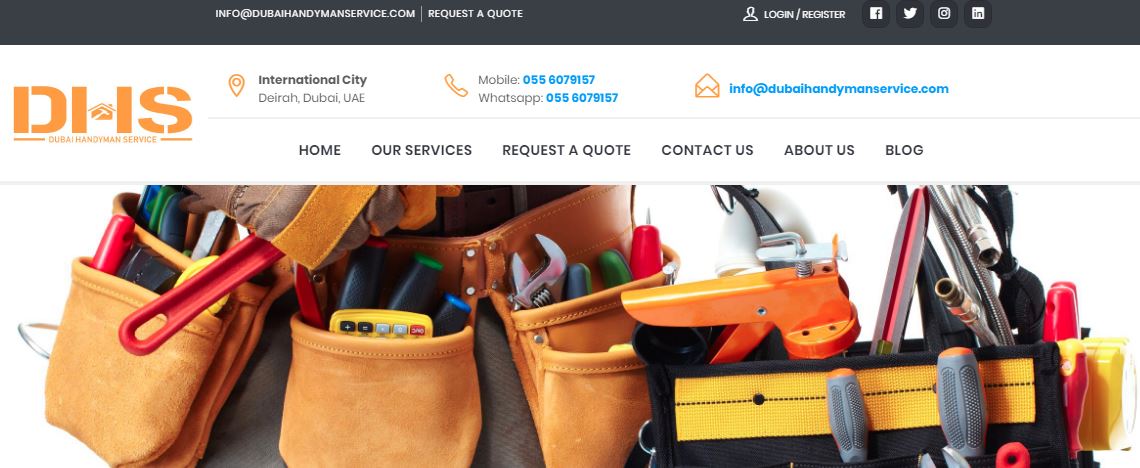 Best For
Door-to-door handyman services
Services Offered

Air conditioning
Carpentry
Plumbing
Painting
Electrical
General Maintenance
Tiling
Sofa Repairing
Pool Maintenance
Landscaping and Gardening
Kitchen and bathroom renovation

Address
Satwa, Dubai UAE
Contact Information
[email protected]
058-8843003
Website
https://dubaihandymanservice.com/
Dubai Handyman Services is a hub of professional People having expertise in providing different services like Air conditioning, Pool cleaning, Garden maintenance, Sofa repair, Upholstery, Carpentry, Plumbing, Painting, Electrical services, Tiling, Repairing, Installation services. They aim to provide the door to door services with complete client satisfaction & quality work.
6.     VFix Maintenance

| | |
| --- | --- |
| Best For | Home Maintenance |
| Services Offered | Carpentry and painting services General handyman work Plumbing work Tiling and masonry Air conditioner servicing |
| Address | Dubai, UAE |
| Contact Information | +971 54 7670077 |
| Website | https://vfixmaintenance.com/ |
Maintaining your home can be hassle-free with the help of the team at VFix Maintenance. By providing complete handyman solutions and annual maintenance contracts, they take away the headache of ensuring your home is in excellent condition at all times. They can offer painting, electrical, tiling, plumbing, and repair services to both residential and commercial clients in Dubai. Visit their website, https://vfixmaintenance.com/, for more information.
7.     ALOTECHNICAL

Best For
Handyman, maintenance, contracting
Services Offered
Electrical
Plumbing
Carpentry
HandyMan
AC Servicing
Paint
Address
Office 67, Third Floor, Oasis Center, Al Qouz 1, Sheikh Zayed Road, Dubai, UAE P.O Box: 500256
Contact Information

T: +971 4 321 8441
F: +971 4 321 8443
E: [email protected]

Website
https://alotechnical.com/
With ALOTECHNICAL, they will only employ highly professional, honest, hardworking and trustworthy team members to get the job done. You can book online in 60 seconds and schedule your home service for as early as tomorrow. If you're not satisfied with their work, they'll refund your money.
8.     UAE Technician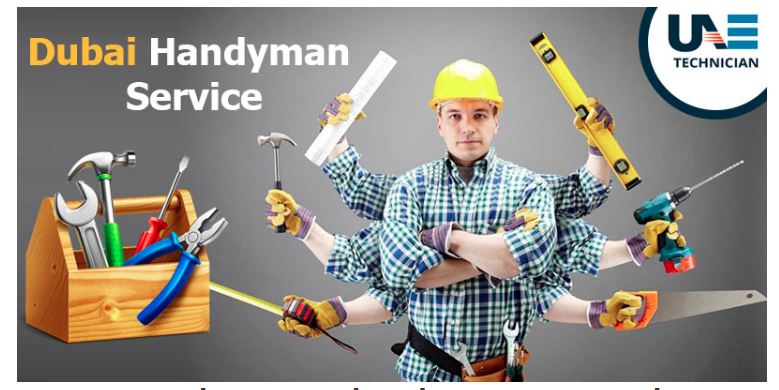 Best For
Handyman services with live-chat support
Services Offered
Installation of any device starting from TV to AC
Offer painting Services
Deliver plumbing Services
Offer electrical Services
Perform Tiling & Masonry Services
Instant AC Services
Deal with Carpentry & Assembly Services
Other professional handyman services
Address
1504, Sheikh Zayed Road, Dubai, United Arab Emirates
Contact Information
045864033
Website
https://uaetechnician.ae/dubai-handyman-service
UAE Technician is your local, licensed, professional and insured handyman services provider. Because of their professional service, they have received great customer reviews in Dubai, Abu Dhabi, Sharjah, Fujairah, Alain and beyond. You can call them today or have a live chat in their website for a free estimate for your requirements.
9.     Justcare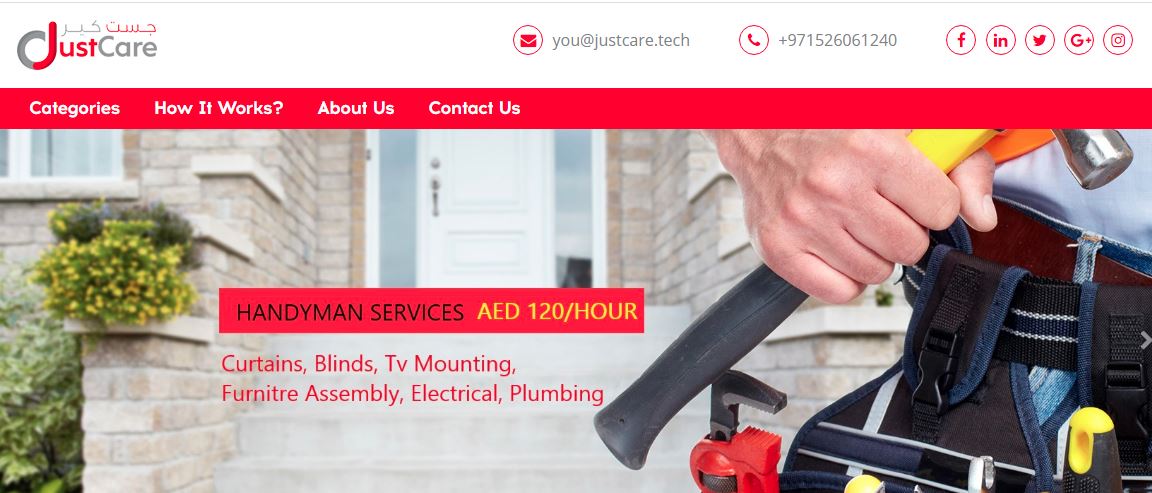 Best For
Property Maintenace
Services Offered
AC Installation, Repair & Service ( #Air Conditioner #AMC #AC #Dubai )
Electromechanical Work ( #Washing machine, #Dryer, #Dishwasher, #Cooking Range, #Fridge #Dubai – All Kind of Home Appliances Repairing and Installation )
Plumbing Work
Painting
Tile Work
Carpentry ( #Custom made furniture )
Address
Office No. 104 Building, # King Majid Mohammed Amin Mohammed Sadiq Kazem, Beside The Qayadh Metro Station Hor Al Anza Deira, Dubai-UAE
Contact Information
[email protected] | +971526061240
Website
https://www.justcare.tech/
Justcare is based in Dubai and they have been providing quality maintenance and handyman services to their valued customers with proper attention and professionalism. You can easily book by contacting them and their professionals can serve you the same day.
10.     MPL Professional Building Maintenance Service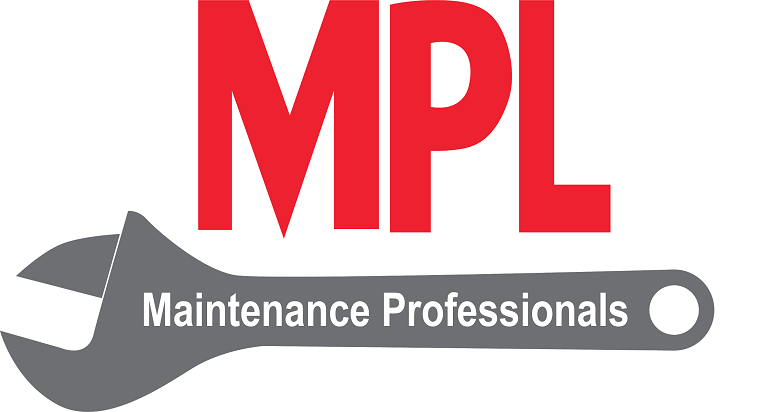 | | |
| --- | --- |
| Best For | Property Maintenace |
| Services Offered | Services for apartments, villas, and offices Air conditioning, carpentry, and painting work Cleaning, masonry, and plumbing False ceiling, fences, partitions, and tile repair |
| Address | Office 102, Commercial Bank of Dubai Building (Al Quoz Branch), Sheikh Zayed Road, Dubai, UAE |
| Contact Information | 800-PERFECT |
| Website | http://www.mpltechservices.com/ |
MPL Professional Building Maintenance Service is just one call away if you need help with painting, maintenance, fit-outs, and more. Since its inception, the company has been on a mission to help homes and businesses in Dubai by providing outstanding handyman and maintenance services along with exceptional customer support. For their team, nothing is too much trouble whether you require tile repair, false ceiling, partitions, or even plumbing and electrical work in your building.