When facing any kind of plumbing issue, remember that one of the best options you have is to hire an expert plumber to help you. By doing so, it's possible to resolve plumbing problems, no matter how simple or complex they are, without any stress and unnecessary spending.
Plumbers already have the tools to ensure that your plumbing systems are always in excellent condition. They know what to do at the first sight of a plumbing issue, and they know how to find the cause that's been damaging your plumbing all along. Sounds great, right? So, if you're now ready to work with such experts, take a look at these best options for plumbers in Dubai.
1.     Dubai Electrical Plumber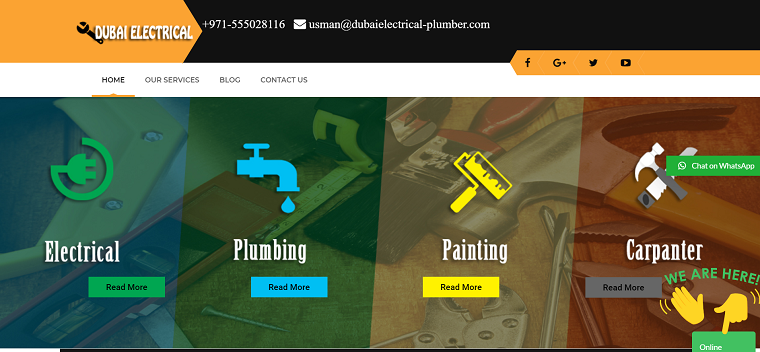 Best For
All Types of Plumbing Services
Services Offered
24/7 emergency plumbing

Plumbing repairs

Sanitary fixing

Residential and commercial plumbing

Sewage and drainage cleaning

Bathroom fittings

Home improvement/handyman services

Address
Dubai, UAE
Contact Information
+971-555028116
Website
https://dubaielectrical-plumber.com/
Once you hire Dubai Electrical Plumber for your plumbing needs, you will witness why this company has been the top choice of many for general plumbing work. Upon contacting their team, you will be provided with excellent customer service as well as fast, reliable, and effective solutions to all your plumbing problems. The team can handle any type of clog, drainage work, and plumbing repair, so you can count on them regardless of how specific your needs are.
2.     Repair Plus

Best For
General Plumbing and Maintenance Work
Services Offered
Emergency and routine plumbing

Plumbing repairs and installations

HVAC and electrical services

Handyman services

Painting, masonry, and carpentry work

Address
Al Quoz Industrial Area 4

24th Street Shed No.1, Dubai UAE

Contact Information
800 70 247
Website
https://www.repairplus.ae/
No matter how simple the water leak you're experiencing, Repair Plus is here to help you out. When this issue is left unchecked, they believe that it can cause you more stress and money in the future. This is why their highly experienced and trained technicians are ready to help you at the first sign of plumbing damage. They can work with all types of pipes, clean water tanks, fix water pumps, and a lot more. See what more they can do for you at https://www.repairplus.ae/.
3.     Urban Clap

Best For
Plumbing Repairs
Services Offered
Leak repairs

Shower repairs

Water heater services

Toilet flush repairs

Address
DMCC, Unit No. 1306,

Jumeirah Bay 2, Jumeirah Lake Towers, Dubai UAE

Contact Information
N/A
Website
https://www.urbanclap.com/dubai-plumbers
Urban Clap connects you to the exact plumber you need in just a few hours. Using this section of their website, https://www.urbanclap.com/dubai-plumbers, you can find a list of top-rated plumbers who offer professional services at a price you can afford. These experts can help you when it comes to the repair of leaks, showers, toilet flush, as well as other general plumbing work.
4.     Mplus+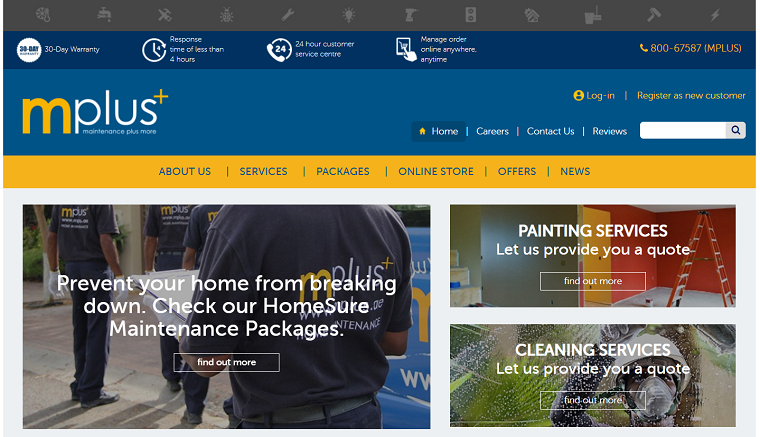 Best For
General Plumbing Work
Services Offered
Plumbing maintenance

Plumbing repairs and fitting services

24-hour emergency plumbing services

Address
11b Street, Al Quoz,

Dubai, PO Box 38083

Contact Information
800-67587 (MPLUS)
Website
https://www.mplus.ae/Service/plumbing/
The team at Mplus+ is ready to provide rapid response and top-quality plumbing solutions 24/7. All of their well-trained technicians can fix your leaking toilets or kitchen sinks as well as other plumbing issues in an instant. This means that you will be receiving first-class services without causing any disruptions. For complete details about the services they have on offer, visit their website: https://www.mplus.ae/Service/plumbing/.
5.     Sabir Maintenance Est.
Best For
Home plumbing, commercial plumbing, piping works, bathroom repair and maintenance
Services Offered
Technical Solutions, warehousing solutions, Maintenance Companies Dubai Air conditioning cooling systems, Electrical and Power equipment
Address
Burdubai, Al Raffa Al rais 1 bldg, office # G03
Contact Information
052-7504941
[email protected]
Website
https://sabirmnt.net/
Sabir Maintenance Est. offers a wide range of solutions, 30 Min Response, day in and day out. As the one-stop solution to a cost-effective and professional service for any type of maintenance issue in and around your home, their handymen are certified and highly experienced professionals.
6.     HomeGenie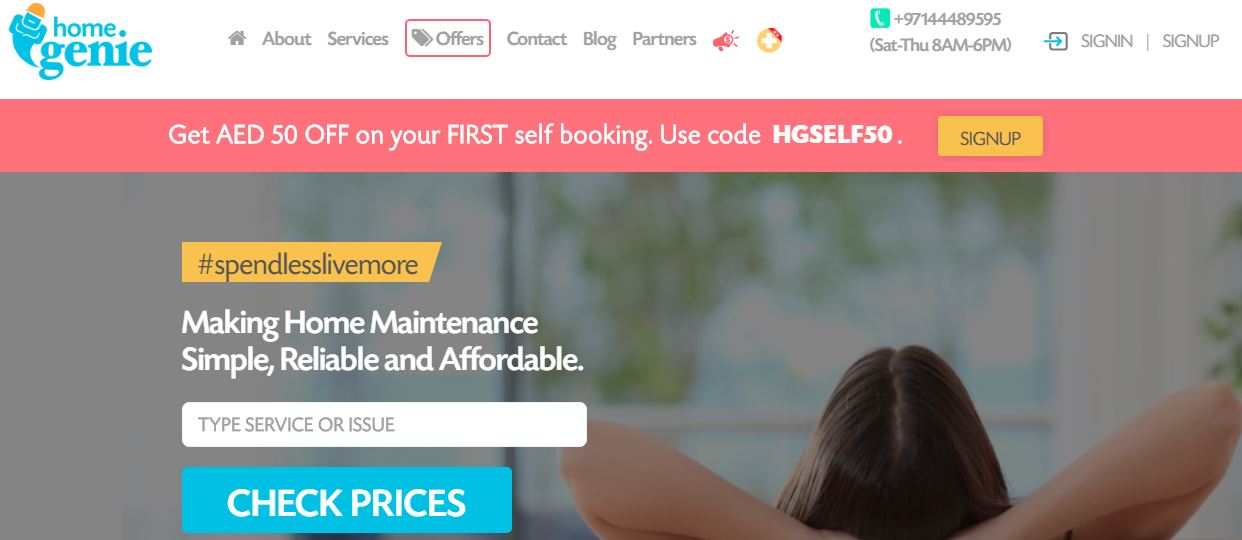 Plumbing services from HomeGenie include repair, installation replacement or upgrade of any equipment required for your kitchen, bathroom, laundry room, sewer or septic system. Their plumbers can also assist in the installation of new items when upgrading your bathroom or kitchen.
7.     Upkeep Home Maintenance

Upkeep Home Maintenance has been chosen time and time again for a huge range of essential and aesthetic jobs, large and small, for thousands of properties across the Dubai area. They manage all aspects of property maintenance from simple repairs to complete refurbishment projects. Their plumbers, Air condition engineers, handymen, decorators and builders are on hand to assist.
8.     RST Technical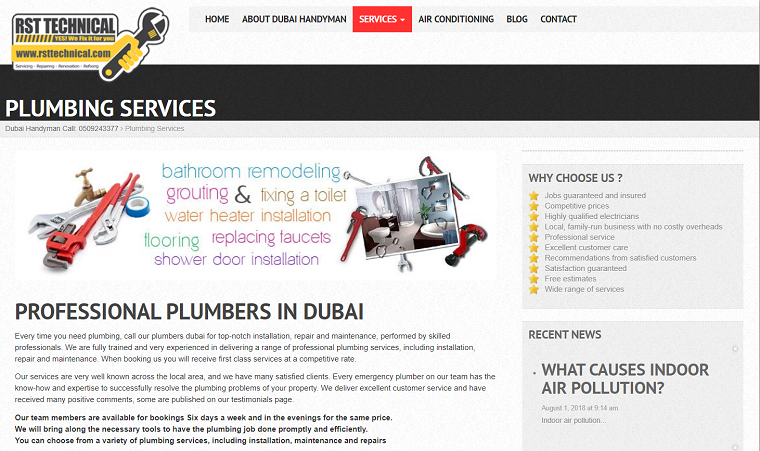 Best For
Property Maintenance
Services Offered
General plumbing work

Plumbing installations and replacements

Unblocking and repairs

Bathroom renovation

Cleaning and carpentry services

Painting, tiling, and flooring work

Air conditioning services

Address
Dubai, UAE
Contact Information
+971 50 9113683; +971 50 9243377
Website
https://www.dubaihandymen.com/services/plumbing-services/
Excellent customer service, professional plumbing solutions, and guaranteed satisfaction are just some of the reasons why RST Technical stands out in the plumbing industry today. They have emergency plumbers on their team, ready to take on any plumbing task. Their wide variety of services includes installation, maintenance, and repairs, ensuring that they can provide solutions to any plumbing issues that you have.
9.     Hitches & Glitches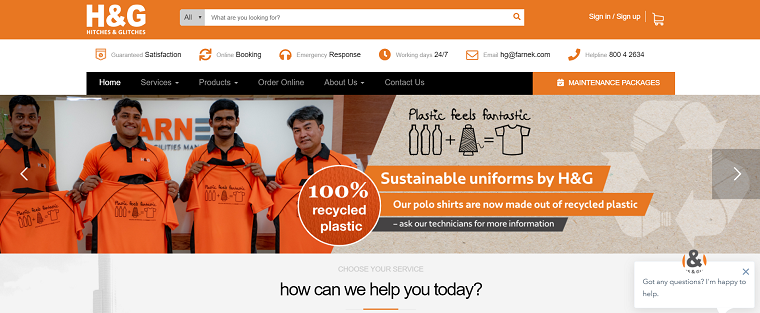 Best For
General Plumbing Work
Services Offered
Fixing drainage issues

Plumbing repairs and replacements

Unblocking services

Home improvement services

Address
P.O. Box: 5423 DXB

Floor 3, Farnek Building,

Al Quoz, Dubai

Contact Information
+971 (04) 3824510
Website
https://www.hitchesglitches.com/
Fixing leaks and drips, repairing taps, replacing pipework and sanitary items are just some of the things that the technicians at Hitches & Glitches do best. Aside from doing plumbing repairs and replacements, they can also provide you with proper guidance when using your plumbing systems or units. With their vast knowledge in the industry, they can help you maximise the usage of your unit and prolong its life expectancy.