This list was created to help make the process of finding the best handyman in Brisbane as quick and easy as possible.
Gone are the days when you have to do extensive research on your own, contact every service provider you see, and ask about their prices and services. Because guess what? We already did the work for you!
So without further ado, we present to you the 6 best handyman Brisbane options for every situation:
1.     Handyman Plus
Best For
General Handyman Work
Services Offered
Residential and commercial services

General carpentry, maintenance, painting, plastering, and handyman work

Repairs, installations, and odd jobs

Address
450 Stafford Rd, Brisbane QLD 4051, Australia
Contact Information
0415 770777
Website
http://www.handymanplus.com.au/
James Small and Handyman Plus is the best team you could ever have when you need to complete any kind of handyman work. James has more than 20 years of experience carrying out all handyman jobs, big or small. For a competitive price, this expert can help you with mini renovations, office maintenance, floor tiling, plastering, shelving, and so much more. To directly speak to James today, you can call him at 0415 770777.
2.     Can-Do Handyman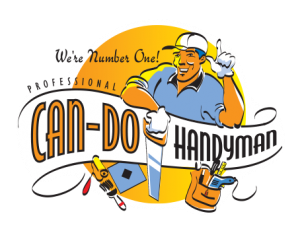 Best For
General Handyman Work
Services Offered
Painting, tiling, and plasterboard repairs

Carpentry and welding

Building maintenance

Address
Grange, QLD. Australia
Contact Information
0401 362 225
Website
http://www.candohandyman.com.au/
Need a handyman that can do the job on time and on budget? Can-Do Handyman is definitely a great choice for you. This licensed site supervisor and carpenter can make painting, welding, carpentry, and building maintenance easy and hassle-free for everyone. Their team has no problems working with landlords, businesses, and homeowners, completing large small and big handyman jobs for them in the most professional way.
3.     Tal's Handyman Service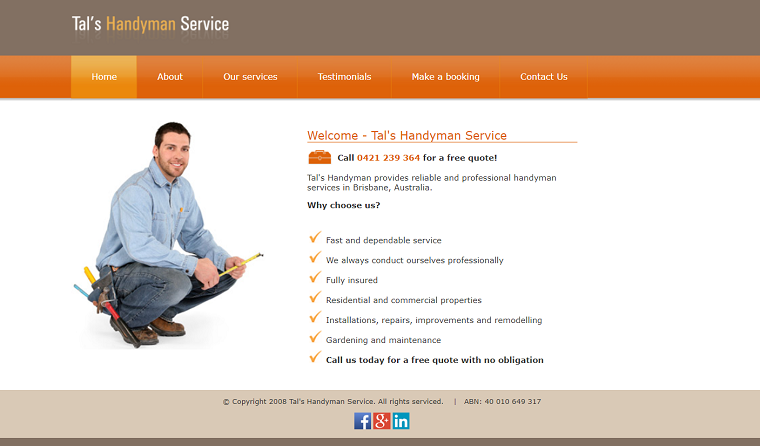 Best For
Commercial and Residential Handyman Work
Services Offered
Property maintenance

Gutter cleaning and rubbish removal

General repairs and installations

Tiling and other odd jobs

Address
PO Box 1302

Milton, Qld, 4064 Brisbane

Contact Information
0421 239 364
Website
http://www.talshandyman.com.au/index.html
Tal's Handyman Service is also an expert when it comes to handling commercial and residential handyman jobs. Known for their prompt, reliable, and professional services, many people continue to trust the company and the solutions they offer. Doing repairs, remodeling work, installations, and other odd jobs is never a hassle to their dedicated and experienced team. Of course, don't just take our word for it. Check out some of the testimonials they received from past clients at http://www.talshandyman.com.au/index.html.
4.     No Mess Property Maintenance Services Pty Ltd

Best For
General Handyman and Maintenance Work
Services Offered
Tiling, painting, and cleaning services

Yard care

Data and security services

Handyman and maintenance services

Address
1 Tristan Street Carindale 4152 QLD
Contact Information
07 3076 5473
Website
https://www.nomess.com.au/
With thousands of completed projects and happy customers, No Mess Property Maintenance Services Pty Ltd is indeed one of the best choices for general handyman and maintenance work. Established in 2012, the company has easily made a name in the industry because of its wide-ranging quality services, fair prices, and honest work. Aside from these, they're big on communication and promptness so you can expect their team to finish any job according to your specifications and on schedule.
5.     North Lakes Handyman

Best For
General Handyman Work
Services Offered
Cleaning services

Concreting

Garden shed assembly and mowing

Rubbish removal

Treated pine fencing

Handyman and general labouring

Address
Wildwood Circuit, Mango Hill QLD 4509, Australia
Contact Information
0407 344 733
Website
http://www.northlakeshandyman.com.au/index.html
North Lakes Handyman is a husband and wife team helping Brisbane residents with their every day handyman needs. They have the skills and expertise to conduct various work including pressure cleaning, concreting, mowing, rubbish removal, garden shed assembly, and general handyman jobs. In addition, they're known for being approachable, making them easy to work with no matter how complex your requirements are. For details about the prices of their services, you can find them on this website: http://www.northlakeshandyman.com.au/index.html.
6.     Pete's Handyman Service Brisbane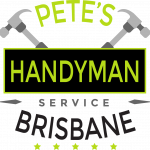 Best For
General Handyman Work
Services Offered
Commercial and domestic maintenance solutions

Emergency service

Installations, carpentry, and painting repairs

Plaster and walls

Flat pack assembly

Address
380 Enoggera Rd, Alderley QLD 4051, Australia
Contact Information
0421 974 504
Website
https://www.phsb.com.au/
Pete's Handyman Service Brisbane claims to have the solution you need for every problem you have. As an established handyman service provider, this company is capable of providing first-rate services in the quickest way possible. They cater to both emergency and non-emergency jobs, putting the needs of their clients first. You can rely on them for domestic and commercial maintenance work, quality carpentry, excellent painting repairs, prompt flat pack assembly, and so much more.
7.    CDM Maintenance
CDM Maintenance has the skills and expertise needed to successfully finish any job regardless of its size. Their team listens to you attentively to ensure that each project is completed within your specifications. You can be sure that they only use state-of-the-art tools and equipment as well as high-quality materials to ensure that their work is durable and long-lasting.