If you tried fixing your electrical problems or working on your first electrical project, and it seems like you're getting nowhere, stop for a while and think about hiring an electrician. Sure, it'll cost you some money but everything will be worth it once you see your electrical systems working perfectly.
By hiring electricians, you can be assured of safety in the long term, a job well done, and excellent value for money. If you want to experience all of these benefits, don't hesitate to check out these best electricians in Denver and then decide on the right one to hire.
1. Electri-Serve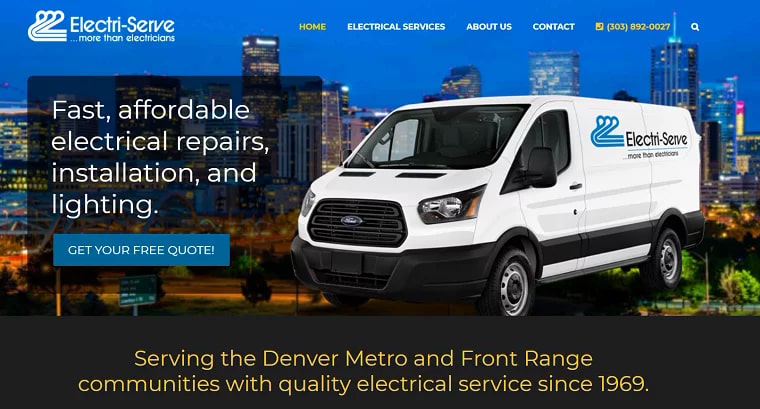 From electrical installations and repairs to lighting work, Electri-Serve can do it all and more. Their staff of licensed electricians has extensive knowledge and experience in commercial and residential work. They can handle all types of electrical troubleshooting, remodeling projects, and electrical upgrades. Learn more about the services they offer by heading over to https://www.electri-serve.com/.
2. Mister Sparky
Mister Sparky has the local electricians you need who can fix any electrical issues any time of the day or night. For 24 hours, 7 days a week, you can count on their team to arrive on time, complete with all the tools and materials to restore your electrical system in excellent working condition. No overtime rates so you don't have to worry about paying too much. They also have "on-time-or-it's-free" guarantee so if they don't arrive on time, you won't pay for anything.
3. Team Electric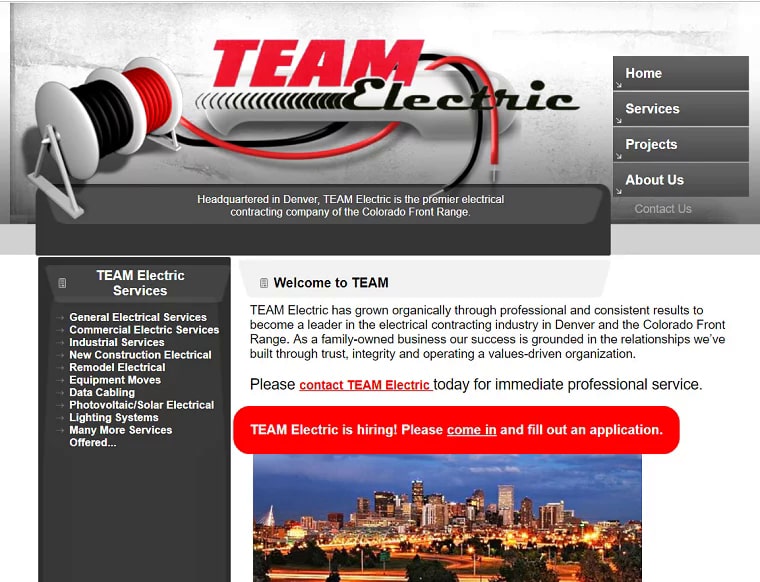 Team Electric has achieved success in the industry by establishing great and long-lasting relationships with their commercial and industrial clients. This company that's built through trust and integrity has been delivering consistent and professional results since its inception. And this is why they are a popular choice for general electrical services, remodeling projects, data cabling, and lots of other electrical work.
4. Illuminate Electric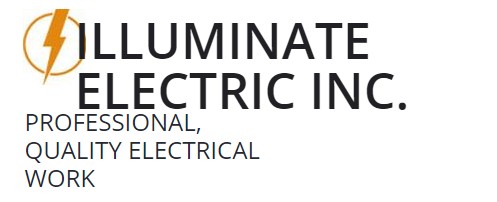 Illuminate Electric has some of the most highly-trained, industry-certified master electricians with years of experience working for both commercial and residential clients. Their electricians possess years of on-the-job experience, so they can provide expert advice on your ongoing electrical problem.
5. Collins Electric LLC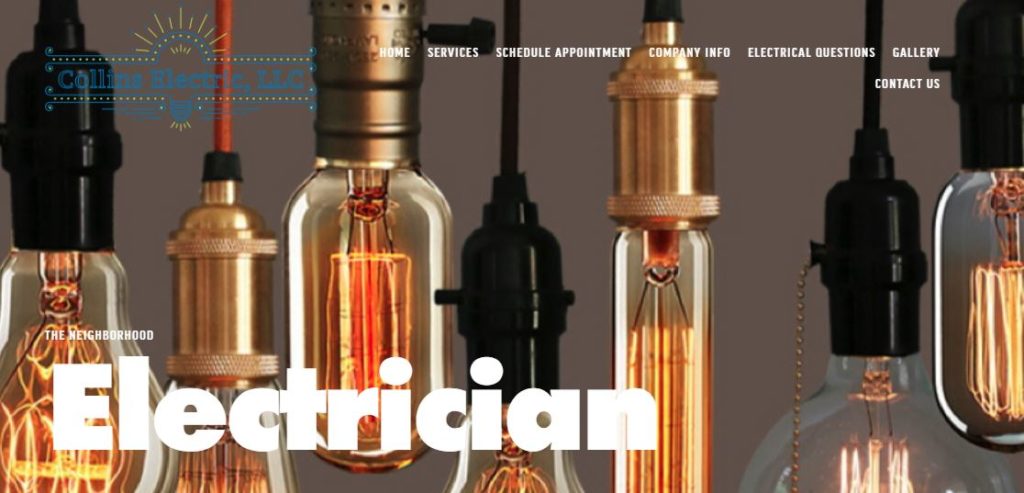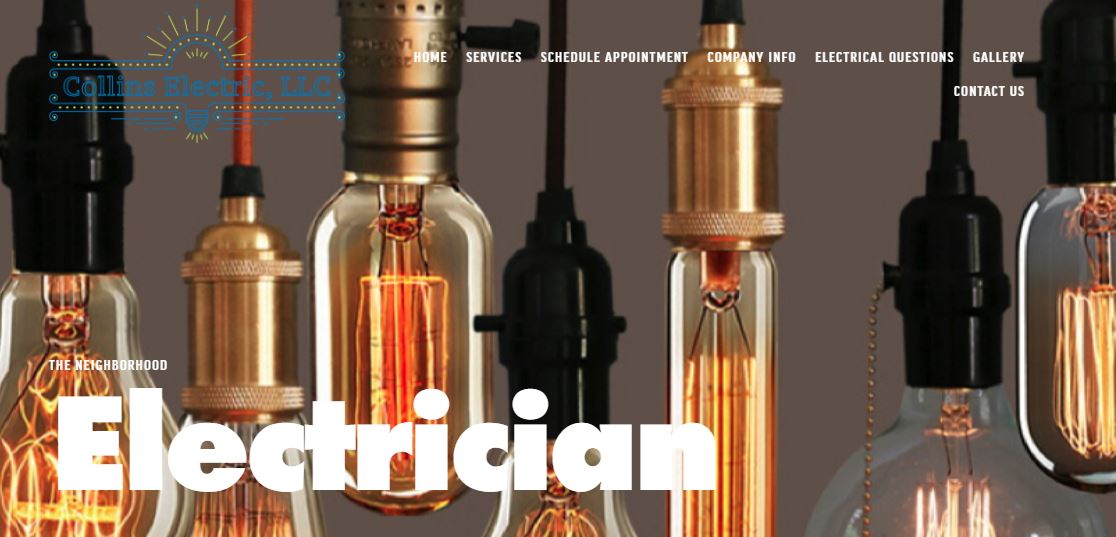 Collins Electric is one of Denver's highest rated electrical contractors. Its owner is John Michael Collins who started his career in the electrical field in the summer of 1999 and at the age of 26, became a Master Electrician and also obtained his Electrical Contractor's license. Since 2013, his business has grown to wire homes, offices, stores, and restaurants.
6.     ClayDean Electric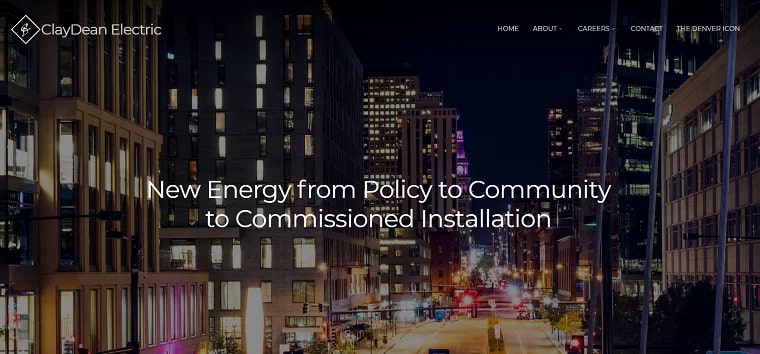 | | |
| --- | --- |
| Best For | Commercial and Multifamily Electrical Work |
| Services Offered | Low voltage services Electrical design Electrical maintenance Underground utility work |
| Address | 5150 Havana St. Suite #B, Denver, CO 80239 |
| Contact Information | (720) 449-7467 |
| Website | http://claydeanelectric.com/ |
ClayDean Electric is different from the rest because they only provide work for their completed projects with maintenance and warranty service. This company is a multifamily and commercial contractor that offers low voltage and design services using the latest technology. Should you need operators or electricians for underground utility work, ClayDean Electric also has the best team for the job.
7.     Energy by Design


| | |
| --- | --- |
| Best For | Cutting-edge Photovoltaic designs and installations for both Residential and Commercial customers |
| Services Offered | Electrical and solar services |
| Address | 381 N Clarkson St, Denver, CO 80218, United States |
| Contact Information | +1 303-928-0313 |
| Website | http://www.energy-bd.com/ |
Energy By Design is an innovative leader in the sustainable energy field. They offer energy-efficient home and business energy solutions. By making environmentally conscious electrical system upgrades and repairs, they efficiently and effectively reduce wasted energy; increasing the value of both your solar electric system and your overall energy usage.
8. Magee Electric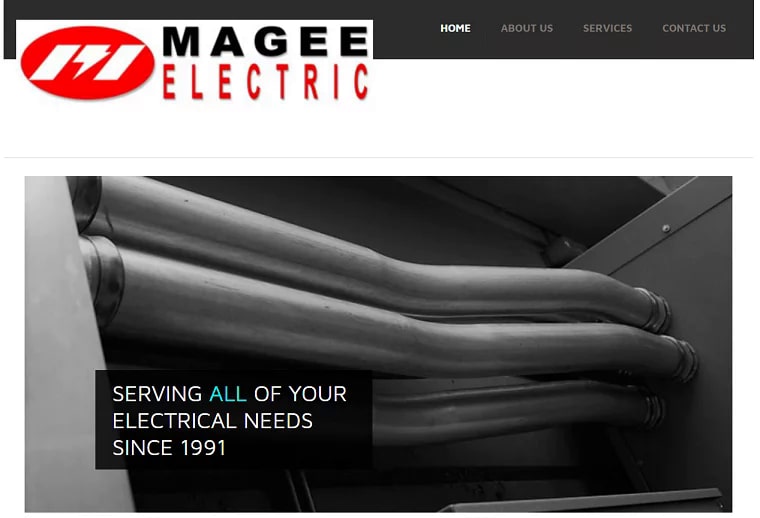 | | |
| --- | --- |
| Best For | General Electrical Work |
| Services Offered | Residential and commercial services Electrical installation, upgrades, and maintenance Remodeling services |
| Address | 2091 E 74th Ave, Unit H Denver, CO 80229 |
| Contact Information | +1.3032894499 |
| Website | https://www.mageeelectric.com/ |
If you want to make sure you're entrusting your electrical systems to a reliable electrician, then Magee Electric is the company you should choose. They have been serving all of Denver's residential and commercial needs since 1991, and they never failed to show professionalism and efficiency in every task they do. Using the appropriate skills and tools to do any job right, they can conduct electrical installations, upgrades, and maintenance without a fuss.
9.    B & W Electric, LLC
| | |
| --- | --- |
| Best For | General Electrical Work |
| Services Offered | Commercial and Residential Services |
| Address | Denver, CO |
| Contact Information | 720-925-1241 | [email protected] |
| Website | |
As a leading commercial and residential Denver-based electrician,B & W Electric, LLC specializes in the installation of electrical systems designed to be the most cost-effective on the market and geared to your particular property and specific need. They can take care of any job you have, whether it's the long-term maintenance of your office building, updating your electrical service, or making sure task-critical electrical equipment is running.
Their highly trained electrical service staff can install and maintain your electrical systems to minimize unscheduled shutdowns and equipment failure. They also specialize in Denver home wiring, new under-cabinet lighting, ceiling fans, and all types of electrical remodel work.
You can find them on other platforms, including: