Are you looking for a plumber in Santa Monica? Well, this is just the right place to be! Here, we've curated a list of top plumbers in the city who are well-known for their top-tier service, fair pricing, and above all, a vast range of plumbing solutions.
This only means that you're bound to get the best bang for your buck and have all your plumbing problems resolved! But before we even get there, you need to be familiar with the top players in Santa Monica's plumbing industry.
If you're ready to get to know them, let's get started!
1. Enviro Plumbing Inc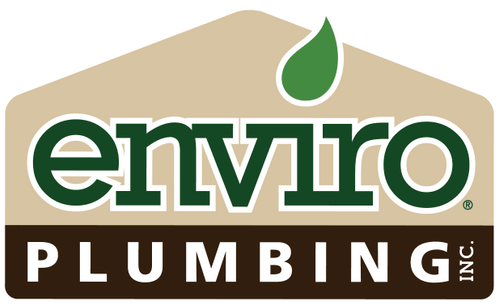 Best For
Residential and Commercial Plumbing
Services Offered
Eco-friendly plumbing solutionsWater heater services

Plumbing inspections, repairs, and installs

Water filtration services

Stormwater inspections

Radiant floor heating repair

Address
2633 Lincoln BlvdSanta Monica, California 90405, US
Contact Information
(310) 773-3912
Website
https://enviroplumbing.com/
Enviro Plumbing Inc is the expert you should go to in case of a plumbing emergency. Homeowners and businesses alike are, in fact, choosing this company because aside from prompt and reliable service, they offer eco-friendly plumbing solutions. Bottom line: you can get your plumbing issues resolved while also limiting your environmental impact. If that's the kind of service you're looking for, definitely give Enviro Plumbing Inc a go.
2. Richards Rooter and Plumbing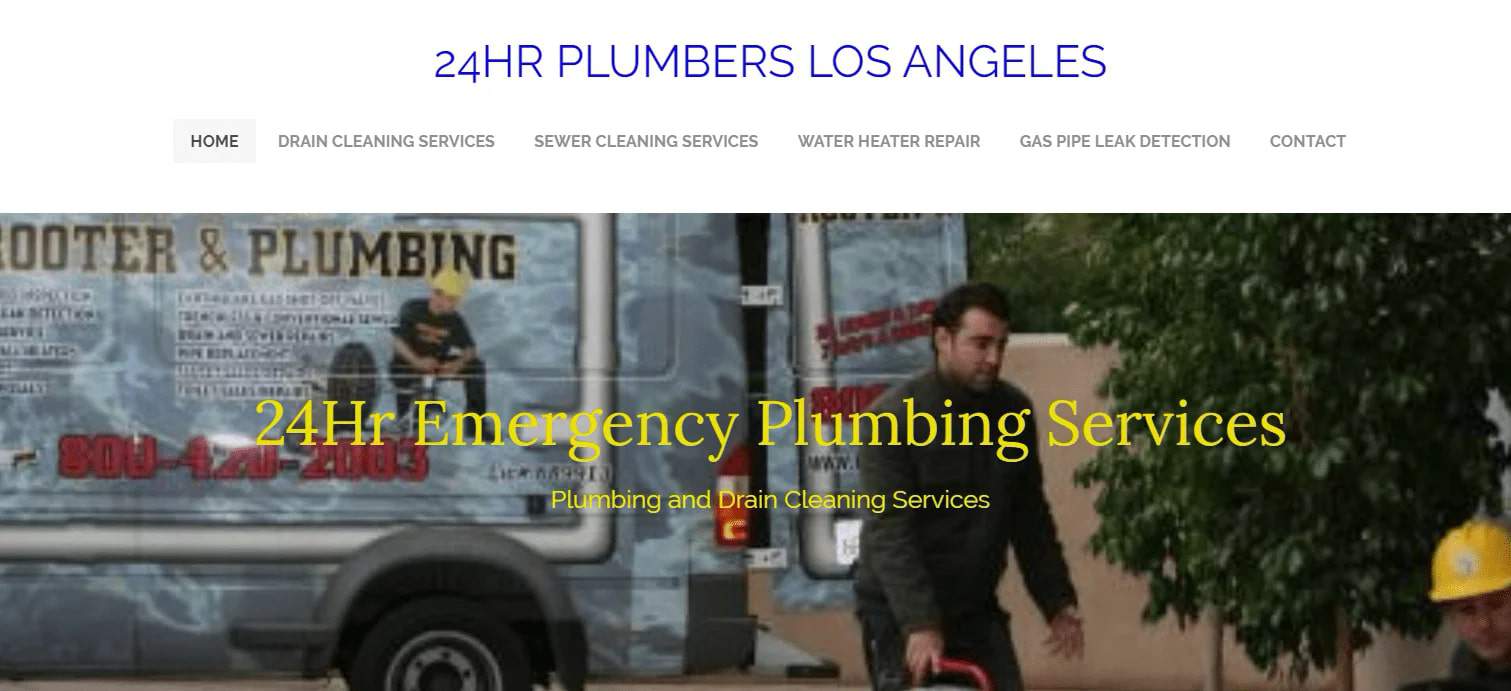 Best For
Emergency Plumbing Service
Services Offered
Drain and sewer cleaning servicesGas pipe leak detection

Water heater repair

Residential, commercial, and industrial plumbing

24-hour emergency service

Plumbing repairs and maintenance

Address
1725 Ocean Front Walk #210,Santa Monica, California – 90401 USA
Contact Information
(818) 741-3979
Website
http://24hrplumberslosangeles.com/
Richards Rooter and Plumbing also have the same focus as the first company and that is to provide 24-hour plumbing service to whoever may need it in Santa Monica, California. Manned by Richard, an experienced plumber engineer and contractor, Richards Rooter and Plumbing aims to help resolve any plumbing issue there is, be it in a commercial, industrial or residential setting. Apart from emergency services, the company is a good choice for drain/sewer cleaning, water heater repairs, and gas pipe leak detection.
3. JMS Express Plumbing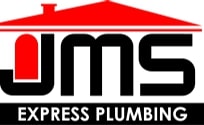 Best For
General Plumbing Work
Services Offered
Emergency drain cleaningBathroom plumbing

Leak detection

Pipe repairs

Plumbing installations

Address
Woodland Hills, CA 91364
Contact Information
818-805-1159
Website
https://www.jmsexpressplumbing.com/areas-we-serve/
JMS Express Plumbing's number one goal is to satisfy customers from the onset. You can rely on their team for unmatched customer service coupled with exceptional workmanship. The results? Plumbing issues fixed right on time! The company has already received much love from Santa Monica residents, including one of the mighty Guardians of the Galaxy — Chris Pratt. Well, if you're not a Marvel fan, it's still worth noting that JMS Express Plumbing strives to provide a tailored service to meet every plumbing need there is.
4. Sunset West Plumbing & Rooter Inc.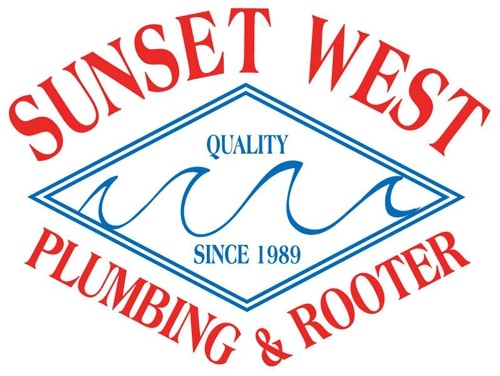 Best For
General Plumbing Work
Services Offered
Residential plumbing servicesPlumbing repairs, remodels, installs, and maintenance

Hydro-jetting

Address
12004 Ohio AveW. Los Angeles, CA 90025
Contact Information
(310) 454-2010
Website
https://www.sunsetwestplumbing.com/
With Sunset West Plumbing & Rooter Inc.'s tagline "no problems, only solutions," they seem to have it all figured out, so to speak. The company specializes in plumbing repairs and preventative maintenance, so they could be your go-to expert if you want to extend the life of your current plumbing system and fixtures. Since 1989, they have demonstrated professionalism and shown genuine care, treating every customer like family and every property as if it's their own.
5. Mike Diamond

Mike Diamond's services are often sought by Santa Monica residents who are after affordable and consistently great plumbing solutions. From leaks to plumbing replacements, emergency or scheduled service, Mike Diamond has got you covered! Oftentimes, the company provides same-day service so that customers can get their peace of mind and there's no amount of time wasted. If you're interested in working with Mike Diamond, the fastest way to contact them is to call at 1-888-430-9701.
6. Ritz Plumbing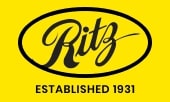 Best For
Quick Plumbing Services
Services Offered
Commercial and residential plumbing services

Kitchens and baths repairs

Earthquake valves

Gas line installation

General plumbing work

Emergency services

Address
1355 South La Brea Avenue,Los Angeles, CA 90019-2916
Contact Information
(888) 861-2674
Website
https://ritzplumbing.com/santa-monica/
Ritz Plumbing is a 24/7 Santa Monica plumber you can call on if you want to make sure that your home stays attractive by remodeling either your kitchen or bathroom. So to speak, they aren't just your ordinary plumber who conducts common repairs. Although they can exactly do that task, they are also capable of designing a room around an existing plumbing layout or even install emergency protection systems to ensure the safety of your property against future plumbing issues.
7. Helpful Plumbers Santa Monica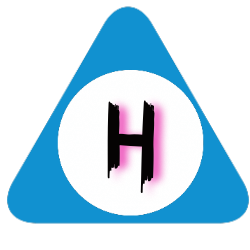 Helpful Plumbers Santa Monica's Licensed and insured plumbers cover an array of services. They started to notice that most of their customers were people who had bad experiences with their last Plumber. Many people said they over charged and under promised. This is why they decided to offer a quote guarantee so you could save time and be confident your Plumbing is fixed the first time around.
8. Bryco Plumbing

| | |
| --- | --- |
| Best For | All-Around Professional Plumbing Services |
| Services Offered | Water Heater Repair, Plumbing Repair, Plumbing Maintenance, Gas Line Services, Sump Pumps, Water Line Repairs, Water Heater Replacement, Tankless Water Heater Services, Taps & Fixtures, Kitchen Plumbing, Water Leak Detection, Drain Cleaning, Hydro-jetting Services, Sewer Video Inspection, Sewer Line Repair, Sewer Line Replacement, Trenchless Pipe Repair, Sewer Smoke Testing |
| Address | United States |
| Contact Information | (818) 349-9000 |
| Website | https://bryco-plumbing.com/ |
Bryco Plumbing is an all-around provider of plumbing services that accommodates both residential and commercial owners in the area. It is a family-owned and operated business that is ready to serve clients 24/7 with the most professional technicians possible due to their over 20 years in the industry.
Each service that the woodland hills plumber does always comes with a thorough inspection so that they are able to give the best solution for any sewage, drain, and plumbing problems. They have a comprehensive description of their services so that clients know the inclusions of each one.
Price ranges are not readily available but a quotation and estimate process is always in place and in negotiation to ensure that clients will have the best value for their money. Their quality services are also backed up by over 100 reviews that only come to show their amazing balance of professionalism and technical know-how of the area.
Furthermore, they have an excellent website that can serve as a reliable resource for clients who are new to the field and are seeking basic questions regarding plumbing in general.