We understand that finding the best electrician Cincinnati isn't an easy task to do. And that's where we got the idea of creating a list of top electricians in the area.
We've done the legwork — researching the companies, services available, specializations, and more — to help you save some of your precious time.
But more than that, we want to help you get the best bang for your buck and have a remarkable customer experience. If you're ready for all of that, then let's dig in!
1. Apollo Home

Best For
General Electrical Services
Services Offered
Electrical panel services

Generators and light fixtures

Recessed lighting and surge protection

Weatherproof outlets

Complete home rewiring

EV charging stations

Address
4538 Camberwell Rd.

Cincinnati, Ohio 45209

Contact Information
(513) 268-8400
Website
https://apollohome.com/
Apollo Home is actually an HVAC specialist but they do exceptionally well in the electrical department. Thanks to their team of licensed and well-trained electricians, they won't have trouble dealing with any kind of work, from electrical repairs, upgrades, installations to maintenance. The company cares a lot about customers getting value for money so they came up with the "Apollo Home Care Plan," which offers annual evaluations of your electrical (and plumbing) systems, seasonal tune-ups, emergency service, and more. For more details, head over to https://apollohome.com/.
2. Echler Electric

Best For
General Electrical Services
Services Offered
Commercial and residential work

Indoor, outdoor, and automated lighting

Ceiling fans

Service panels and rewiring

Standby generators

Surge protection

Data and network cabling

Home electrical safety

Address
5141 Globe Ave, Norwood Ohio 45212-1534
Contact Information
(513) 608-5740
Website
http://www.echlerelectric.com/
Echler Electric is a great choice for professional and reliable electrical repairs, upgrades, and new installations in Greater Cincinnati. The company is proud of its friendly team of electricians who can go above and beyond to deliver the best customer experience. Above all these, they provide upfront pricing so you are informed of the full price and you can decide whether their services fit your budget — a true act of showing respect to customers.
3. Frey Electric Inc

Best For
Complete Electrical Services
Services Offered
Residential, commercial, and industrial electric work

Facilities management

Generator maintenance

Address
5700 Cheviot Rd Cincinnati OH 45247 US
Contact Information
(513) 385-0700
Website
http://www.freyelectric.com/
According to Frey Electric Inc, they exist to improve the lives of Cincinnati residents by offering the much-needed professional electrical services in the area. And judging by the company's ratings and the projects they have completed, they are fulfilling their mission to help customers with their electrical needs. No matter how big or small the job is, Frey Electric Inc is always ready to assist.
4. Wuest Electric Company, Inc.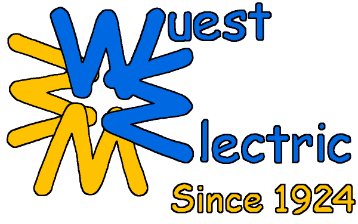 Best For
Industrial and Commerical Electrical Services
Services Offered
Commercial and industrial electrical contracting

Building construction

Cabling and emergency services

Explosion-proof installations

Generators and inspections

Lighting and power data logging

Thermal imaging

Uninterruptible power supply systems

Address
4290 Delhi Pike #101, Cincinnati, OH 45238, United States
Contact Information
+1 513-661-5928
Website
http://wuestelectric.com/
One of the most reputable electricians in Cincinnati, Wuest Electric Company, Inc., makes a great choice for your industrial and commercial projects. Their experienced team is comfortable working on anything related to electrical engineering, UL panels, electrical repairs, process controls, even explosion-proof areas. When these wide-ranging services are coupled with their troubleshooting expertise, they can deal with all the electrical issues that may come your way.
5. Kraft Electrical Contracting

Best For
Commercial and Industrial Electrical Services
Services Offered
Design and build projects

Energy management

Telecommunications and fire alarms

Electronic testing

24/7 emergency work

Code upgrades and data cabling

Troubleshooting and back-up power sources

Address
5710 Hillside Avenue Cincinnati, OH 45233
Contact Information
513 467 0500
Website
http://kecc.com/
Kraft Electrical Contracting is another company that you can rely on for industrial and commercial electrical projects. So why did they deserve a spot on this list? Well, their team always strives to get the job done safely, efficiently, and on budget. For every project, you can be at ease knowing that they will handle everything from electrical design, engineering, construction through to installation. To get in touch with the team and learn more about their offers, you may call them at 513 467 0500.
6. M.J. Adams Electrical Contractors, Inc.
Best For
Industrial and Commercial Electrical Work
Services Offered
Electrical construction

Structured cabling/fiber optic cabling

Security and fire alarms

Electrical installation and service

Address
3901 Spring Grove Ave.

Cincinnati, OH 45223

Contact Information
513-741-1164
Website
https://mjadamselectrical.com/
Finally, M.J. Adams Electrical Contractors, Inc. is a company that also does a great job of completing commercial and industrial projects. Their main difference from other electrical contractors is that they are a women-owned company offering complete electrical services in Greater Cincinnati. In an industry where men dominate, M.J. Adams Electrical Contractors, Inc. shines in delivering reliable and high-quality service to some of the largest companies in the city.