As a property owner, you should know how important the roof is in your building. Knowing that it serves as our ultimate protection against all the weather elements isn't enough because you also need to understand that proper care is necessary to keep it in tip-top condition. So how should you go about this?
If you see that your roof needs repairs, don't delay it. When your roof is too weak to do its function, have it replaced. If your roof is now covered in rust, get a new coating. All of these sound complicated to do, but you never have to worry about the process of doing them if you have a roofing expert by your side. So for any roofing needs that you have, you can always trust these 6 best roofing companies in El Paso to help.
1. El Paso Roofing Co

Best For
General Roofing Work
Services Offered
Commercial and residential roofing

Roof installations and restorations

Roof repairs

Roof coating

Insurance claims

Address
12309 Rojas Dr, Ste A5

El Paso, TX 79928

Contact Information
915-691-2723
Website
https://elpasoroofingco.com/
El Paso Roofing Co is an excellent choice for all the roofing needs you have. When you hire them, you never have to go to another company because they can do everything from roof repairs, maintenance and installations. They claim to have seen all types of roof damages so they know how to handle them and offer the best solutions. For other roof-related services, their team can also offer them to the highest-quality considering that they have been doing this since 1989.
2. Mak Roofing & Construction

Best For
General Roofing Work
Services Offered
Residential and commercial services

Foam, tile, and flat roofing

Remodeling and insulation services

Roof inspection, maintenance, and repair

Address
306 E. Paisano #587

El Paso TX, 79901

Contact Information
(915) 691-0532
Website
https://elpasoroofings.com/
If you're looking for a company that can expertly handle various roof types, then Mak Roofing & Construction is the one you need. Whether you prefer foam, tile or flat roofing for your project, this company has the best knowledge and skills to complete everything according to your specifications. Aside from this, they can also provide roof inspection, maintenance, repairs, and lots of other services that are beneficial to your property.
3. PB Roofers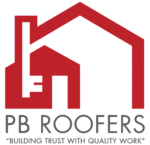 Best For
General Roofing and Maintenance Work
Services Offered
Residential and commercial roofing

Storm damage services

Roof repairs, maintenance, additions, and remodeling

Address
2077 N Zaragoza Rd b203, El Paso, TX 79938
Contact Information
915-588-7354
Website
http://pbroofers.com/
Enthusiasm at work, great teamwork, and excellent job performance are just some of the things that make PB Roofers one of the best companies in El Paso today. They believe that their customers only deserve first-class services and so each time the team works, they strive to exceed expectations. No matter how big or small the job is, they work in the only way they know: excellently.
4. Duran's Roofing Inc.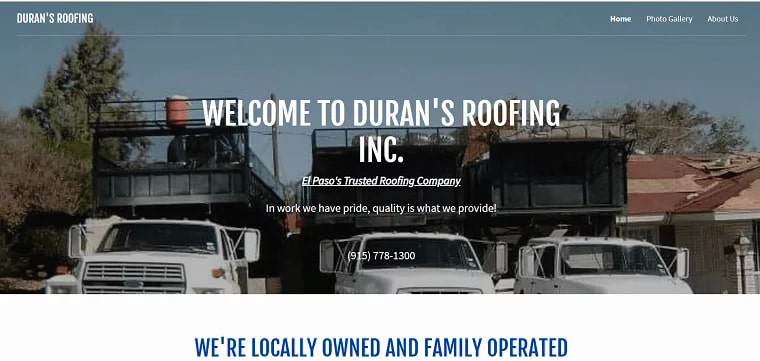 Best For
General Roofing Work
Services Offered
New roofs

Re-roofs and roof repairs

Roof coating and maintenance

Built-up roofing

Address
5616 Dailey Ave, El Paso, Texas 79905
Contact Information
(915) 778-1300
Website
https://duransroofingep.com/
Duran's Roofing Inc. is a family-operated roofing business with over 65 years of experience in serving El Paso residents. Because of the prompt services they offer, you can rely on them for your urgent roofing problems or projects that should be completed right away. To ensure customer satisfaction, their team knows how to work safely and efficiently, this gives you the assurance that the quality of their output won't be compromised.
5. Smith & Ramirez Roofing

Best For
Residential and Commercial Roofing
Services Offered
Roof repairs and installations

Metal, flat, tile, and slate roofing

Roof coating

Address
1719 Wyoming

El Paso, TX 79902

Contact Information
915-600-2866
Website
https://www.smithandramirezroofing.com/
Established in 2012, Smith & Ramirez Roofing has easily made a name in the roofing business because of their dedication to providing superior services. They have a hardworking team that ensures that all tasks and projects are completed following the customers' exact requirements. From roof installations, repairs, replacements to other roof-related work, they can do all these in the best, safest, and greenest way possible.
6. JM Roofing Construction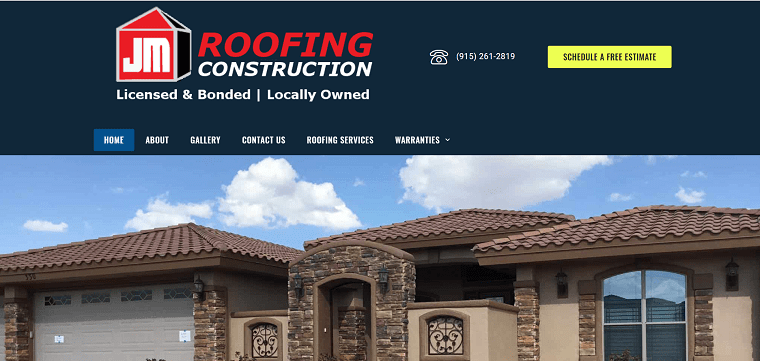 Best For
General Roofing Work
Services Offered
Residential and commercial roofing

Roof repairs and replacement

Roof flashing and roof shingle installation

Painting services

Flooring solutions

Address
197 Via Bella Pl, El Paso, TX 79928
Contact Information
(915) 261-2819
Website
https://jmroofingconstruction.com/
JM Roofing Construction is another established company that can handle diverse roofing needs. They specialize in commercial and residential roofing with the capacity to conduct repairs, replacement, and installation work. Aside from that, they can help you further improve the overall appeal of your property by offering the best in interior and exterior painting, flooring, landscaping, and home remodeling.