From remodeling, alterations, complete renovations, even basic home repairs, you can never go wrong with hiring an expert carpenter Brisbane. Aside from making things easy for you, they can offer excellent value for your money too!
With such benefits, you must have thought that having a go-to carpenter would be such a relief. Don't have one? Fret not because that's what this list is for.
We found the 6 best carpenters in Brisbane today based on several factors such as customer ratings, range of services, and availability. Check them out to find the one that can cater to your exact needs.
1.     OB Carpentry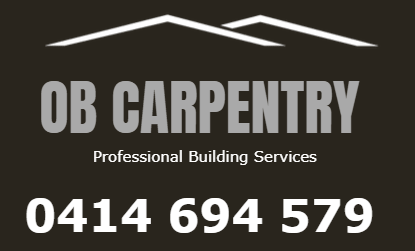 Best For
Premium Carpentry and Building Services
Services Offered
Domestic renovations and extensions

Traditional timber/tin homes repair

Commercial fit-outs and maintenance

Address
10 Inchcape Street

Fairfield Qld 4103

Contact Information
0414 69 4579
Website
https://www.obcarpentry.com.au/
Based in Fairfield, Brisbane, OB Carpentry has been delivering carpentry services that are of top-drawer for the last 30 years. They are considered experts when it comes to domestic projects that encompass extension, renovation, and repair works. More than that, you can also count on them for commercial fit-outs and maintenance done in a swift manner and to the highest standards. Get a free quote and discuss your needs by calling 0414 69 4579.
2.     Alexander Carpentry & Maintenance

Best For
Carpentry and Maintenance Services
Services Offered
Real estate property maintenance

Pre-sale and post-sale works

Insurance work

Carpentry, general maintenance, and handyman services

Storage cabinets/unit fit-outs and repairs

Address
7 Jocasta St, Eatons Hill QLD 4037, Australia
Contact Information
0405 631 785
Website
http://www.alexandermaintenance.com.au/
Alexander Carpentry & Maintenace might just be the one you're looking for if you're after a combination of quality carpentry and maintenance work plus fixed-priced quotes. Yes, you are bound to pay the exact price detailed on your quote; however, this offer is only valid for 30 days. Nevertheless, Alexander Carpentry & Maintenace delivers on its promise to provide a full range of carpentry, maintenance, even handyman services. They can also take on insurance work such as flood damage repairs. Check out the complete list of services available at http://www.alexandermaintenance.com.au/.
3.     QLD Building Repairs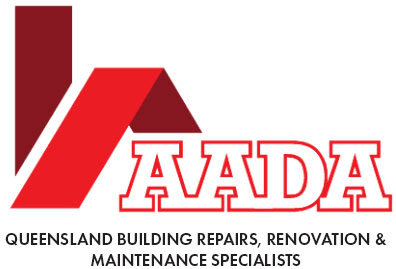 Best For
Building Repairs
Services Offered
General carpentry services

Handyman, painting, tiling, and plastering work

Decking and pergolas

Fencing and retaining

Pool certification

Address
7 Tomkins Rd, Mount Ommaney QLD 4074, Australia
Contact Information
(07) 3184 4427
Website
https://qldbuildingrepairs.com.au/
High-quality work is at the heart of QLD Building Repairs each time they work on a building project. Their good old-fashioned service also helps them shine in the competition. Meaning, this company gives utmost importance to customers' peace of mind by delivering unmatched outputs and warranties on all work. Be it simple repairs or installation of a new feature for your home or office, you can never go wrong in choosing QLD Building Repairs.
4.     Habitat Carpentry

Best For
Complete Carpentry Services
Services Offered
Alterations and general carpentry

Construction work

Maintenance and renovation

Home repairs

Address
Bald Hills, QLD 4036
Contact Information
0418 725 377
Website
http://www.habitatcarpentry.com.au/
Meanwhile, Habitat Carpentry is proud of the fact that carpentry is their passion. And from passionate people, you can only expect outstanding services. However, don't just take our word for it. It's worth taking note that Habitat Carpentry has been in the business since 2007. Since then, they have helped countless Brisbane residents with general carpentry, home maintenance, minor and major repairs, renovations, and so much more. Their company's commitment to excellence is yet another strong indicator that they will never let their customers down.
5.     Potter and Wood

Best For
Timber Construction
Services Offered
General building and carpentry services

New homes, extensions, decks, and carports

Custom carpentry

Flooring and restoration work

Timber milling and supply

Address
Paddington, QLD 4064
Contact Information
0426 265 582
Website
http://www.potterandwood.com.au/
If you need carpenters who are particularly adept at timber construction, well then, look no further than Potter and Wood. Known as one of Brisbane's trusted carpenters and builders, this company focuses on increasing the aesthetic appeal of your property without losing its structural integrity. They always take time to choose all the materials needed for every project as they believe that this is key to excellent construction work. Other services they have on offer include timber milling and supply, weatherboarding, flooring fencing, extensions, and restorations.
6.     Russelbuiltit
Best For
Complete Carpentry Services
Services Offered
Renovations, extensions, and alterations

Bathrooms, decks, and pergolas

Cladding, roofing, and timber framing

Tiling, window installing, and general repairs

Address
East Brisbane, Brisbane, 4001

Springwood, South Brisbane, 4127

Queensland

Contact Information
0402 807 151
Website
https://www.russellbuiltit.com.au/
Russelbuiltit is a well-established renovation carpenter and builder with over 25 years of experience in the field. Covering all Brisbane suburbs, this company can attend to minor repair projects to full-scale renovation work. Russelbuiltit's huge catalog of skills includes renovations, guttering, alterations, plastering, concreting, and timber framing among others. With a keen eye for details and safety, all work will be done according to your needs and to the industry work standards.