We depend on appliances every day and it's inconvenient if yours isn't working as it should. Luckily, the best appliance repair in Brampton providers is only one call away to fix it for you.
However, before we bring you our list, we'll inspect the average cost of appliance repair services first to give an idea of how much you need to spend on them. So if you're ready, let's begin!
How Much Does an Appliance Repair in Brampton Cost?
Investing in a home appliance is expensive, and so is repairing it. According to HomeStars, appliance repairs cost $220 on average or $135 to $300 spread apart.
Most appliance repair technicians charge an hourly rate, which ranges from $130 to $260. If they are successful at fixing the problem before an hour elapses, you'll still pay the hourly rate.
And note that both fixed and hourly cost methods may not include the service fee. As such, check with the team if this as well as parts and labour fees are included in the quoted price.
Now, let's see the average cost of appliance repair services. Here's a table summary for them which should serve as a point of reference to help you find a company with the right price.
| | |
| --- | --- |
| Appliance | Average Cost |
| Washer repair | $155 – $600 |
| Dryer repair | $130 – $500 |
| Fridge and freezer repair | $260 – $520 |
| Oven and hob | $130 – $260 |
| Dishwasher/microwave | $130 – $260 |
The Best Appliance Repair Options in Brampton
While we were scouring for companies to feature on this best list, we kept the following things in mind:
Now that you've seen them, here's our roundup of the best appliance repair options in Brampton!
1) Patel Appliance Service Ltd

Patel Appliance Service Ltd is a trusted appliance repair company in Brampton, Ontario. It aims to deliver exceptional-quality work, honest service, and fair prices.
With a highly trained team, they can fix several kinds of appliances, such as fridges, washers, dryers, stoves, and dishwashers. Additionally, they offer microwave and oven repair services.
You can also trust them since they are specialists in the following well-known brands: Maytag, Amana, Jennair, Kitchenaid, Kenmore, Whirlpool, and much more.
All the tools are brought along by the technicians to make efficient work of the problem at hand. Satisfied customers also wrote that they were punctual and knowledgeable, and went beyond their line of duty.
As with their communication, they keep customers in the loop. Customer reviews say that they informed them when they would come so that they didn't have to wait if the job would take more time.
We noticed that they have no mention anywhere on their website about a service warranty or guarantee. Hence, clients don't have the assurance of a job well done as opposed to other companies.
Patel Appliance Service covers the Greater Toronto Area and is available from Monday to Friday from 8:00 AM. The downside here is that you have to come home from work to have them service your appliance, since they're closed on the weekends.
Highly trained technicians
Services many leading appliance brands
Wide range of appliance repair services
Covers the GTA
Unavailable on the weekends
No mention of a satisfaction guarantee
Customer Reviews
Professional and knowledgeable tradesman
"I was having an issue with my washing machine. Max was professional and very knowledgeable in person. He took the time to investigate what the issue could be, and did not rush at all until he found the problem. I was very happy with his honest service, and will definitely reach out to him if I ever have any other issues with my appliances. Thank you Max!" -Karolina Wilczynska
Honest and knowledgeable service
"Ice maker of my fridge was not dispensing ice.Max came and diagnosed the problem correctly as a small  wire needed to be replaced.Now it is working perfectly.Honest, knowledgeable and professional service.i highly recommend him." -Harjinder Bansal
2) Murray's Appliance Service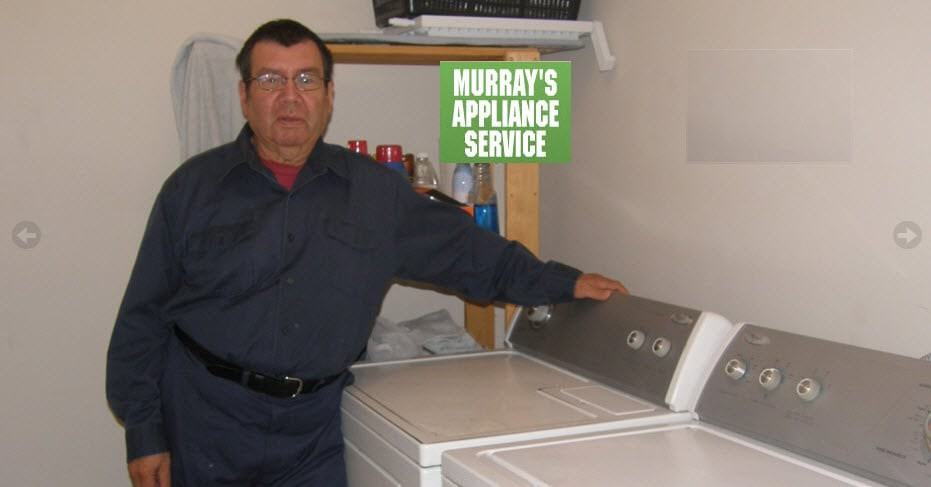 Murray's Appliance Service has garnered praise from most clients since 2005. It is a locally owned and operated appliance service firm that can skillfully and efficiently get the job done.
It doesn't have a website yet where you can browse its offerings and advantages. But we found that they offer a full range of repair and maintenance services for all home appliances.
When calling this company, you will most likely be working with the owner, Murray. According to some clients, he was kind, knowledgeable, and a straight shooter, meaning he presents to you a few viable options to save you time and cost.
For others, though, they had a problem with their customer service, treatment, and price. We think that this is something to be aware of when deciding whether or not to go with this company.
Nevertheless, they offer a manufacturer's warranty for parts, so in case the installed part broke after the repair service, it can be replaced for you for free.
Furthermore, this appliance repair company is open the whole week. They have longer working hours too between 8:00 AM and 8:00 PM, which is great if your appliance suddenly breaks down.
In short, if you want an informative, efficient, and warrantied appliance repair, this company is a great choice!
Offers same-day repair service
Full range of appliance services
Open the whole week
Full manufacturer's parts warranty
Takes Visa, Mastercard, cash, Interac, and email transfer
Smaller area coverage
No business website
Complaints about price and customer treatment
Customer Reviews
Saved the client many thousands of dollars
"I've had Murray's Appliance service fix a few items over the years. Fridge, dryer, dishwasher. I think he's very good at his job and very professional. He shows up on time and quickly completes the repairs. The tech has saved me many thousands of dollars by fixing my appliances. Highly recommended." -Sam Misrani
Diagnosed and fixed the issue quickly
"Murray was fantastic! He diagnosed the issue with my stove in a matter of minutes and fixed it in less than an hour. He was on time, efficient, reasonable and very conscientious to social distance and wore a mask. I highly recommend Murray's Appliance Repair!" -Janet Sunberg
3) DNC Appliance Repair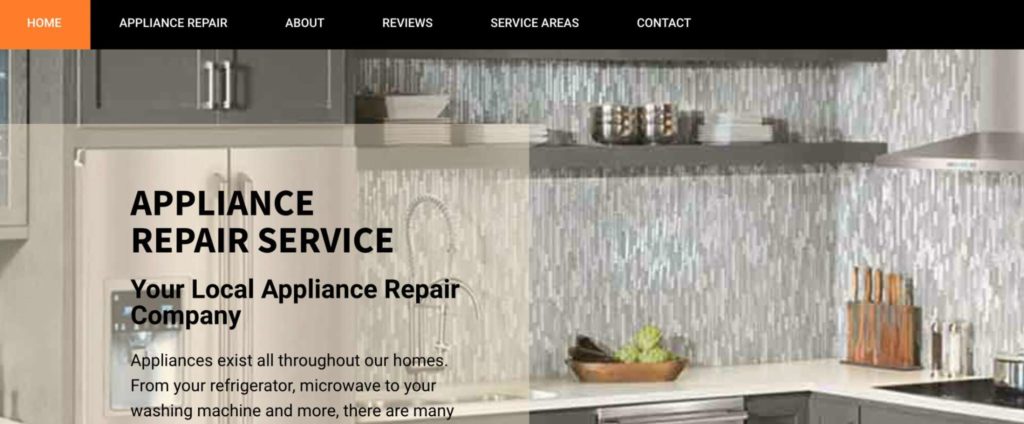 SERVICES
Refrigerator repair
Washing machine repair
Dryer repair
Oven and stove repair
Dishwasher repair
Microwave repair
ADDRESS
2 Paper Birch Rd, Brampton, ON L6P 2J9, Canada
CONTACT DETAILS
+1 647-946-5487


[email protected]

WEBSITE
www.dncrepair.ca
For a professional and top-quality appliance repair, you can enlist the help of DNC Appliance Repair. As you'll shortly see, they are indeed one of the top appliance repair options in Brampton.
Their licensed and insured team is one solid reason they're on this list. They are on call 24/7 to get your appliance up and running again, whether late at night or on a relaxing Sunday.
More than most repair providers, they can fix a long list of major brands. Among them are AGA, Blomberg, Heartland, Hisense, LG, Marvel, Samsung, Speed Queen, Zephyr, and so on.
Their process is threefold and pretty straightforward: just inspection, suggestion, and repair. They endeavour to follow these steps all of the time, to ensure that clients get the most out of their service.
Another great reason we chose them here is their flawless review score. Furthermore, they hold an A+ rating from the Better Business Bureau, and that is hard to achieve given their decade of service.
A lot of clients had a positive impression of DNC technicians. They appreciated their polite staff, quick turnaround, and phenomenal customer service, including scheduling and updating the client.
They also offer online estimates where they merely require your name and phone number. That will help you get an idea of the repair cost swiftly without even having to ring them.
What's more, they're transparent with their payment modes, which include American Express, Visa, Mastercard, and Interac. So, paying for the invoice after their service should be a breeze.
As for the cons of this repair provider, there are only minor ones, and these are offering no special discounts and no satisfaction guarantee.
Licensed and insured team
Online estimates available
A+ BBB rating
Full parts warranty
Open 24 hours
Accepts Visa, Mastercard, Amex, and Interac
No special discounts
No mention of a satisfaction guarantee
Customer Reviews
Quick response and high-quality work
"Response time was quick. Quality work and professional service. We got dishwasher repair and soon fridge. Anthony is really kind, explained everything to us. And had advice about our washer as well. Thanks to everyone from clerk on the phone to the technician Anthony. I would recommend this company." -Anthony Dee
The very best experience with a technician
"Wow! The very best experience with a technician. I've gotten used to unreliable and very poor customer service from the so called "techicians" but DNC left a positive impression on me. Anthony, the real technician, exhibited professionalism, knowledge, reliability, efficiency and excellent advice on future equipment usage and care. Thanks a million and keep up the magnificent and meticulous work you're doing." –Christopher Lindo
4) Appliance Repair Brampton

SERVICES
Fridge and freezer repair
Dishwasher repair
Oven and stove repair
Washer and dryer repair
ADDRESS
Airport Rd #12, Brampton, ON L6R 0E1 Canada
CONTACT DETAILS
+1 289-429-1016
WEBSITE
https://www.appliancerepairbramptonon.ca/
It's frustrating to have to wait for the technician to come and not even know if they will. With Appliance Repair Brampton, you can get your kitchen or laundry appliance repaired on the same day.
Their tradesmen are certified and licensed and can repair, maintain, and install all prominent appliance brands of washers, dryers, fridges, freezers, oven ranges, microwaves, and dishwashers.
They are focused on providing two things for their clients, which are speed and efficiency. As the reviews have indicated, they came fast and early, and made everything stress-free for clients.
They also added that the price was affordable and sensible with them. They don't give out any special promos or discounts, though.
For your complete peace of mind, they give a satisfaction guarantee too. Should the issue come back days after the service, the team can come back without delay to sort it out for you.
They open even earlier here at 7:00 AM and close at 8:30 PM every day. It follows from this that their technicians or customer service staff aren't available round the clock.
So, if you want speedy and affordable service, we recommend this repair service highly. For a quick estimate of the work that you need done, you can simply fill in their quote form online.
Licensed technicians
Online quote available
Open the entire week
Accepts all credit cards
100% satisfaction guarantee
No 24-hour services
No discounts or promos
Customer Reviews
Thorough job and fast turnaround
"The oven wouldn't cook the food properly as the burners wouldn't ignite consistently. I called the repair company and requested assistance. Their technician came over immediately, and he did a thorough job for us. He took care of everything, and he addressed the issue efficiently." -Claire Ramos
Stress-free home appliance repairs
"I was worried about my leaking washer, but Brampton Appliance Repair Service did a great job repairing it. Kudos to them and their stress-free home appliance repairs!" -Malisaa Graham
5) Ola Appliance Repair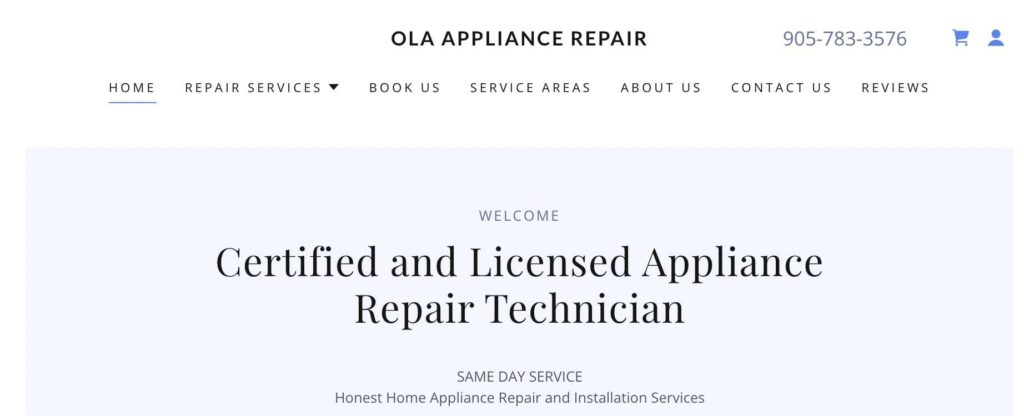 SERVICES
Appliance Services

Refrigerator repair
Washer and dryer repair
Dishwasher repair
Gas and electric stove repair
New appliance installation

Diagnostics Services

All appliance diagnoses 

HVAC Services

Repair and maintenance
Furnace and AC
Freon top-up
Installation
ADDRESS
Brampton, Ontario, Canada L6Y
CONTACT DETAILS
905-783-3576


[email protected]

WEBSITE
https://olaappliancerepair.com/
Ola Appliance Repair offers a full gamut of appliance and HVAC services, making them a unique and reliable service provider.
They can diagnose and repair gas and electric stoves, washers, dryers, and fridge freezers. In relation to HVAC, they can install and service all make and models of furnaces and air conditioners.
The work is conducted by their certified and qualified repair experts. They have built a great reputation for being efficient, courteous, and on-time to complete the job assigned to them.
Besides that, the company prides itself on its frank and transparent service. They can show this by giving clients the price breakdown and not charging clients for unneeded appliance parts.
However, there were a few complaints regarding their rates and service. A couple of clients reported that they had been treated rudely, while one realised that the supplied part was cheaper from someplace.
What sets them apart from other companies is they honour manufacturer's guarantees no matter the given length and back up their workmanship 100%. These allow you to get the best out of your appliance and the money that you'll be paying them.
We also observed that while they have a contact form, you would have to click a couple of times to see it. With other companies, the quote form is already shown on the very first page.
Be that as it may, you can contact them by phone, online, or WhatsApp so that should make getting in touch with them easy.
The experienced repair business is available from Monday to Saturday and Sunday, but only by appointment. Also, their service area radius occupies Brampton and the surrounding areas.
Certified and licensed technicians
Also offers HVAC services
Can be reached by WhatsApp
Offers a satisfaction guarantee
Honours manufacturers warranties
Sunday by appointment only
Earlier closing hours
Complaints about attitude and expertise
Customer Reviews
Showed his passion and effort with dryer repair
"I had a representative by the name of "Ola" come into my household to work on a dryer spark issue. Ola worked hard, showed his passion and effort in getting dryer repaired and resolved the issue successfully. I highly recommend Ol for any appliance repair services in households!!!" -Dion Honore
Quick and low-priced service
"Work involved OTR microwave installation. Technician was able to come the next day which is much quicker than any others contacted and at a lower price. Even though extra work was required to remove some backsplash, no additional charges were required. Would recommend to friends and family." -Ronald Scott
FAQs about the Top Appliance Repair Options in Brampton
---
And that wraps up our top options for appliance repair in Brampton. If you have any questions about them, you can drop us a line and we will get back to you promptly.
Have you used any of these services before or recently? We'd love to know so feel free to tell us how your experience was with them.
More Resources About Appliance Repairs