Not all air conditioners are built to last, and if you happen to be facing issues with your unit right now, it would be best to have it checked immediately. Otherwise, you will just end up feeling hot and uncomfortable in your own space.
In Houston, you'll find lots of AC repair specialists willing to help you out. But then again, not all of them can be trusted. To save you from the hassle of finding the right company to hire, here are the 6 best options for aircon repairs in Houston.
1.     ASAP AIR A/C and Heating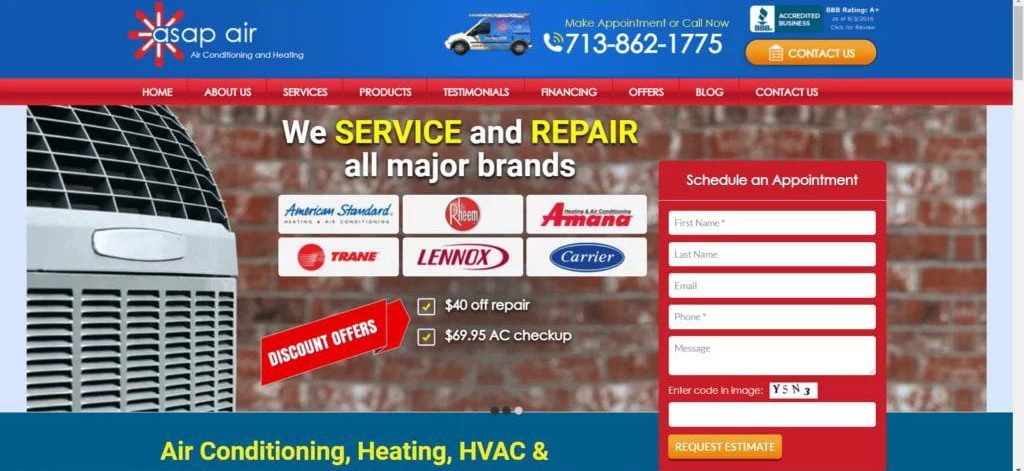 ASAP AIR A/C and Heating is a family-owned and operated business that's big enough to provide unbeatable service in Houston. And although this is the case, they keep their prices 20-30% below the competition, and so more and more clients are enticed to work with this company. If you are among them, the friendly technicians at ASAP AIR A/C and Heating are more than willing to help with your system's repair needs in the most efficient way possible. Other services they offer can be seen on their website: https://www.asapairhoustonac.com/.
2.     Comfort Star Emergency AC Repair
When looking for a comprehensive emergency aircon repair service, Comfort Star Emergency AC Repair is the one you can count on. At any hour of the day or night, their team is capable of delivering solutions and services that fit your requirements, regardless if you're a householder or a business owner. They can pick the finest hardware or appliances based on your needs and from there, they will give you good deals on installation, future maintenance, and any other services that you might need.
3.     The Lee Thompson Co

Whether your AC unit is making strange noises or has stopped working, you can turn to The Lee Thompson Co for effective solutions and services. They offer comprehensive air conditioning services which include repair, installation, replacement, and maintenance. They promise to do everything they can to repair your unit, but if it needs more than just repairs, the team can suggest the best options you can take. Want to request an appointment with them today? Go to https://www.leethompsonac.com/.
4.     Air Tech of Houston
Known as a trusted source for AC repairs, Air Tech of Houston, doesn't only ensure that your unit is safe and efficient, but they also help you save money on electric bills. By working with them, you can have peace of mind knowing that your home is comfortable with great air quality. Air Tech of Houston's team always takes their job seriously so you can be certain that they'll do anything to ensure your complete satisfaction.
5.     Richmond's Air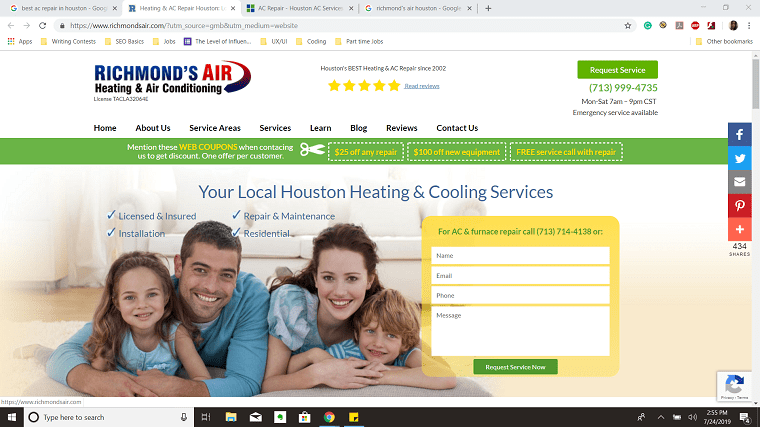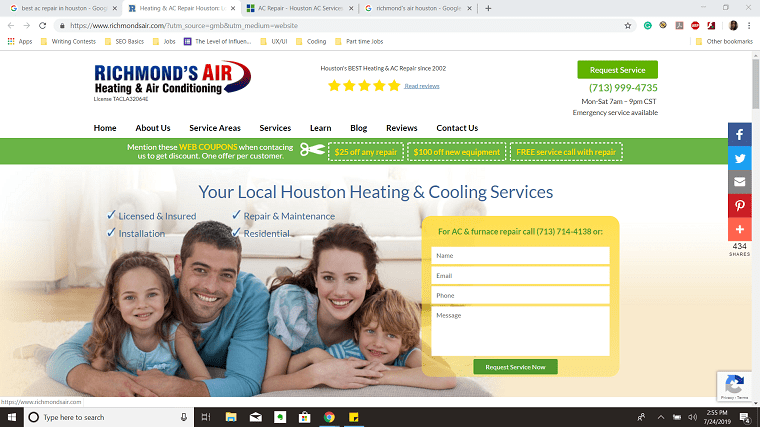 Richmond's Air is a 5-star HVAC company that specializes in conducting AC repairs. They service all brands of air conditioning systems and if the installation of a new one is required; they only offer and use the best products because they believe customers like you deserve the most dependable system in the market. You can seek help from Richmond's Air today in case your unit is leaking or not cooling, just visit their website at https://www.richmondsair.com/.
6.    Superior HVAC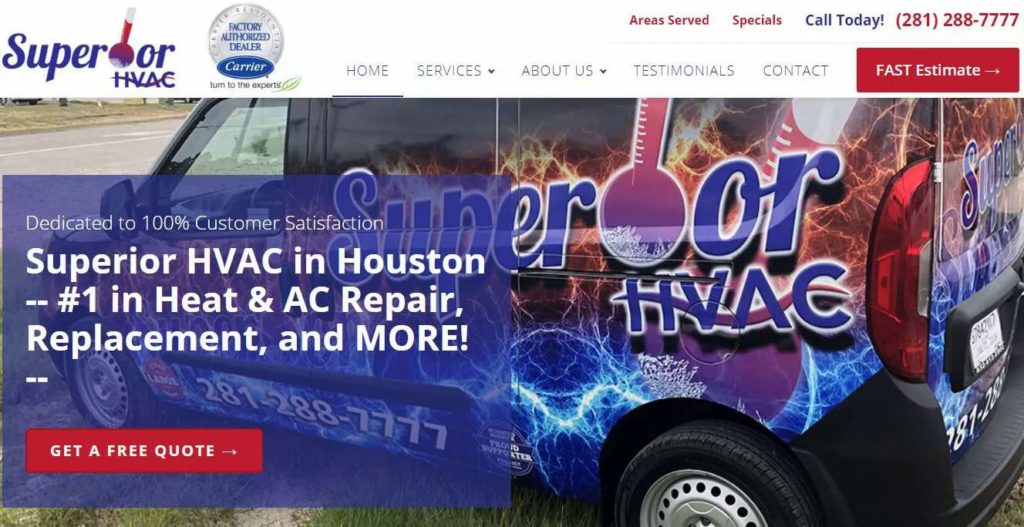 If you're looking for excellent services with a friendly and professional approach, then contact Superior HVAC! They specialize in Houston HVAC services including furnace and heating system installation, replacement and repair. Get in touch with their team at https://www.superiorhvactexas.com/.
7.     House Pro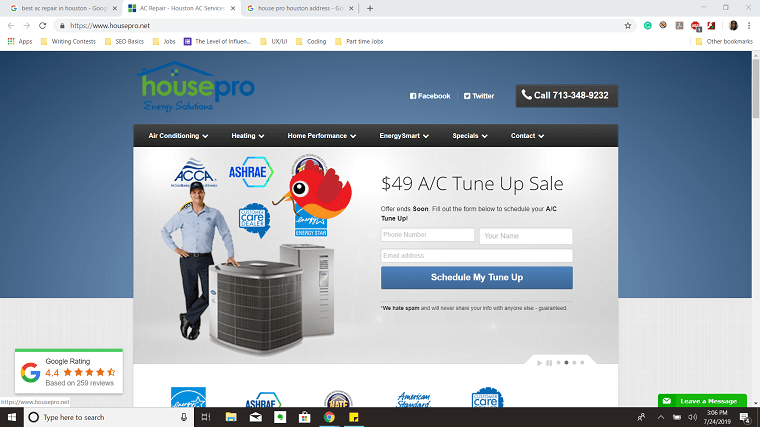 | | |
| --- | --- |
| Best For | General Air Conditioning Work |
| Services Offered | AC repair, service, and replacement Furnace replacement Home energy savings New AC units |
| Address | 6115 Skyline Dr Suite D, Houston, Tx 77057 |
| Contact Information | 713-348-9232 |
| Website | https://www.housepro.net/ |
House Pro understands how important air conditioning units are especially during the dog days of summer. This is why scheduling an appointment with them can be done 24 hours a day. They also offer 24-hour AC repair so you can stay comfortable even when the heat is on. For non-emergencies, they can provide same-day or next-day repairs depending on your schedule. They also have special offers available so you can get accurate, professional services without going over your budget. Check them out at https://www.housepro.net/.
8.    Luna A/C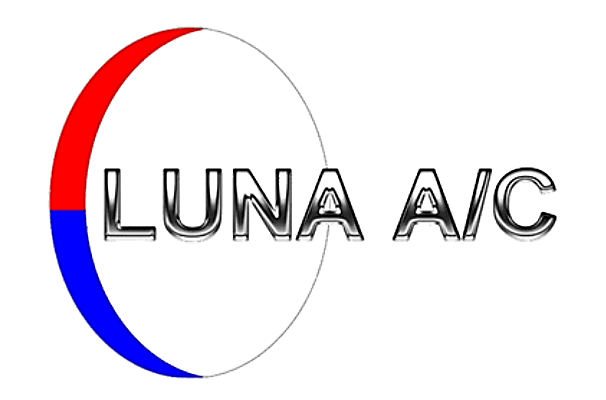 Best For
Air conditioning services
Services Offered

Air conditioning repair – Houston

Air conditioning tune-ups

Air conditioning maintenance

Air duct installation

Commercial & industrial air conditioning repairs and maintenance

Address
Houston, TX 77080
Contact Information

Phone: (281) 393-7947

Email: [email protected]

Website
http://houstonairconditioningtx.com/
Luna A/C has served countless Houston homeowners and investors for over a decade.  With years of experience and highly trained technicians, they can provide top-quality residential and commercial HVAC services at competitive rates.
9.  Air National Texas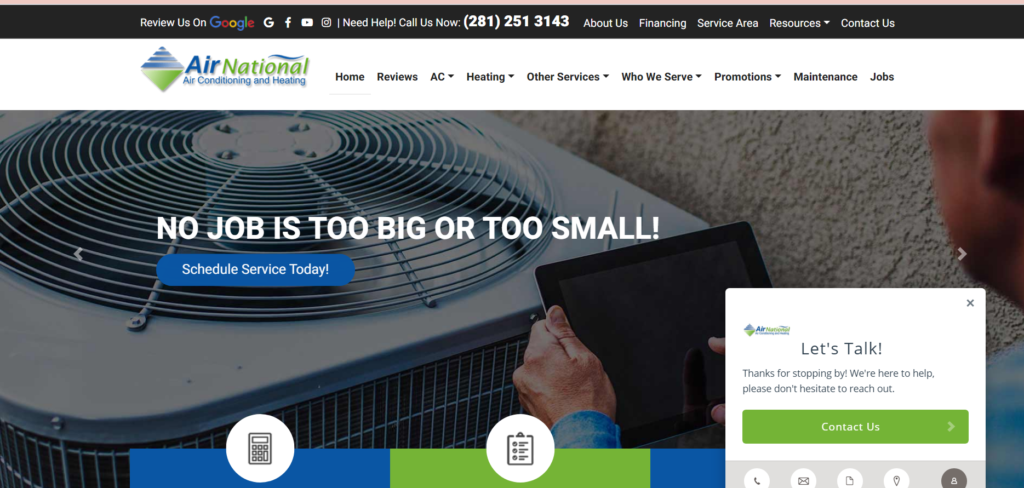 | | |
| --- | --- |
| Best For | AC repair |
| Services Offered | AC installation, AC maintenance, heating installation, heating maintenance, indoor air quality, and more |
| Address | Houston, TX |
| Contact Information | 281-251-3143 |
| Website | https://www.airnationaltexas.com/ |
Air National Texas is a family owned air conditioning company in Spring, serving all Northwest Houston for residential service and the entire greater Houston area for their commercial service. They provide expert AC repair and replacement service as well as routine maintenance. They are dedicated professionals with over 20 years of experience in the HVAC industry. The indoor air quality and temperature of your home are their top priority.