Marble floors exude class and elegance. If you're planning to install marble slabs or tiles at home, we're going to give you a full breakdown of their costs in this guide.
Also, we'll be exploring the average costs of marble floor installation by size and type. These things will help you budget for this flooring project wisely.
What's the average cost of installing a marble floor?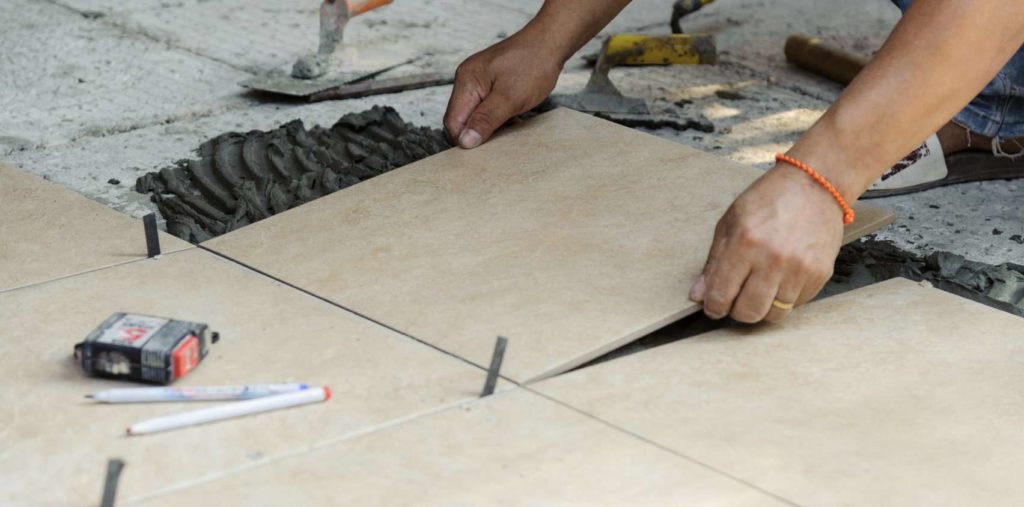 The average cost of installing marble floors depends on the marble type. Generally, clients spend $5 to $10 per square foot for marble tiles and $10 to $20 per square foot for marble slabs.
The overall marble floor installation price will be largely determined by your chosen marble type, texture, and finish.
The total cost can also be influenced by the difficulty of the work and the accessibility of your house.
How much does installing a marble floor cost by square foot?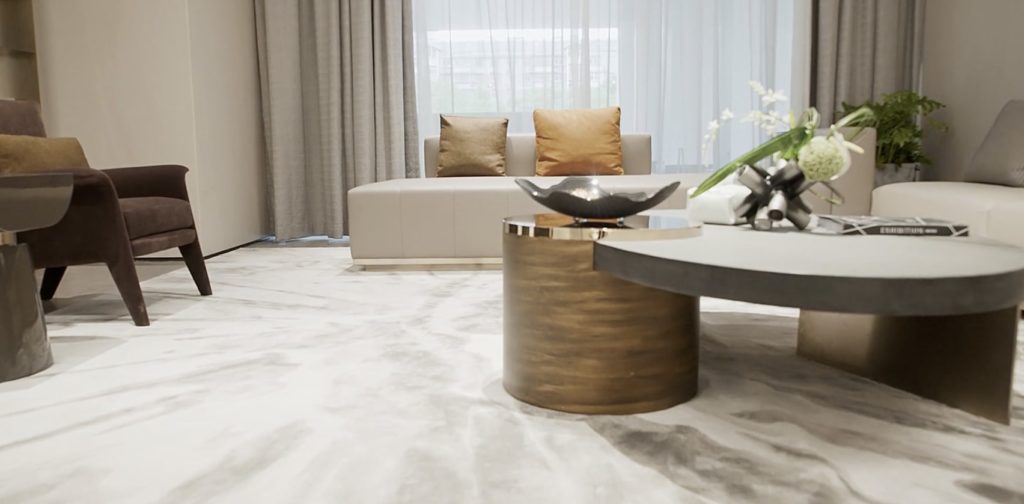 Basic marble floors can cost as low as $8 per square foot. However, you can expect to spend $10 to $20 for each square foot if you hire a professional installer.
High-end custom marble can run up to $50 per square foot.
The area size affects the price, so if you have a bigger area, you will spend more money. And if you have a smaller space, you can expect to spend less.
Full Cost Breakdown of Marble Floor Installation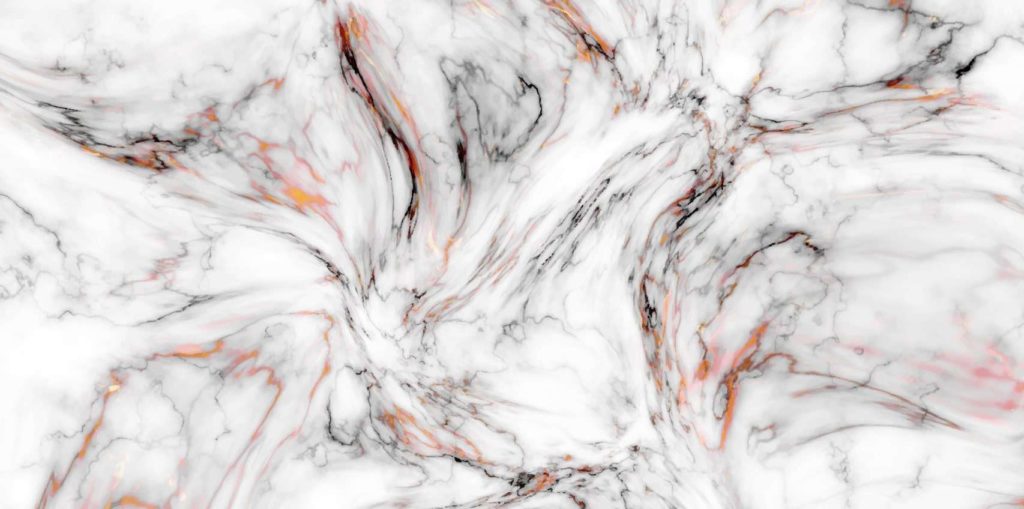 These are the two main costs to consider when installing marble tiles or slabs in your home. Note that the materials excluding the tiles or slabs will take up 5% of the overall cost.
Marble flooring – $5 to $10 per square foot
Labor – $3 to $7 per square foot
Marble Type
Marble floors come in two types: tiles and slabs.
Marble Tile
Marble tiles are square pieces of marble that are set to the ground using a tile adhesive called thin-set mortar.
They're the usual flooring of luxurious establishments, like high-end houses, mansions, hotels, and commercial buildings, because they're very elegant, durable, and easy to clean.
And because they're smaller than slabs, marble tiles are easy to piece together on the floor to create the look or pattern the homeowner intends.
Marble tiles are sold for $5 to $10 for every square foot.
Marble Slab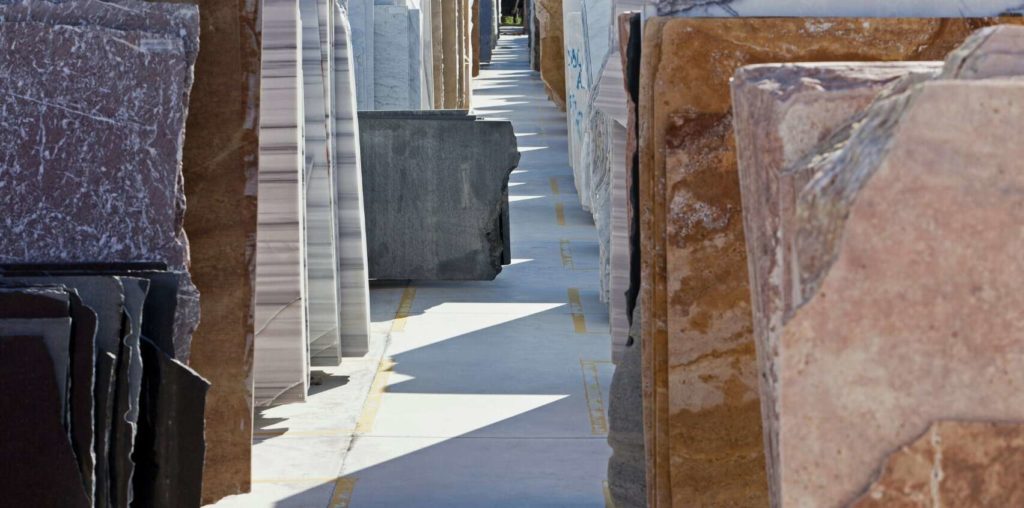 Marble slabs consist of thick and heavy pieces of marble. They are rarer and harder to produce as opposed to smaller marble tiles.
Besides flooring, marble slabs are used on many things like walls, tables, and kitchen countertops.
Marble slabs have the same advantages as marble tiles except that they're bigger. Extreme durability, a sleek gloss, heat or cold insulation, and resistance to shattering are some examples of them.
Because they are huge and heavy, they are a premium option for floors and often cost double that of marble tiles—from $10 to $20 per square foot.
Marble Grade
Marble suppliers assign a specific grade for each marble they produce. It can be A, B, C, or D.
Grade A is the best kind of marble with the strongest structure, subtle veining, and an almost faultless surface.
Grade B and C marbles are in the middle of the scale. They have moderately sized veins going across the stone. They also often have shallow holes and cracks which may need to be filled with an epoxy resin filler.
And Grade D is soft with large veining and may exhibit some cracks here and there.
As such, Grade A marbles cost the most, whereas Grade B and C cost somewhere in the middle, and Grade D costs the least.
The price for them can greatly vary depending on the type of marble used, their finish, and their grade or quality.
Basic marble floors should cost you between $2 and $10 per square foot. Those of a higher grade fetch prices from $10 to $25 per square foot, and high-end specialized ones are $25 to $60 per square foot.
Marble Finish
Your chosen marble finish also alters its price. Smooth, standard finish will cost lower than custom or gorgeous textured ones, like if it is chiseled, flamed, or sandblasted.
Here are some of the most popular marble floor finishes:
Tumbled Finish – Textured marble surfaces, like ones achieved through tumbled finishing, are safer since they resist water and moisture. That makes them great for wet areas like bathrooms, kitchens, and laundry.
The tumbling process gives them a weathered and antique texture. After these stones are tumbled, their exposed pores are then closed with a sealant.
Chiseled Finish – This is a traditional finish with different depths of grooves carved on the marble. This provides the tile or slab with an elegant and stylish look.
Flamed Finish – This involves torching the marble to achieve a semi-rough and nonslip textured surface. It can be polished for a classier and shinier look.
Sandblasted finish – Sandblasted marble features a smooth appearance with a uniform granular texture.
As opposed to ordinary marble tiles, sandblasted marbles are great in terms of design and texture. And it is one of the higher-end finishes available.
Materials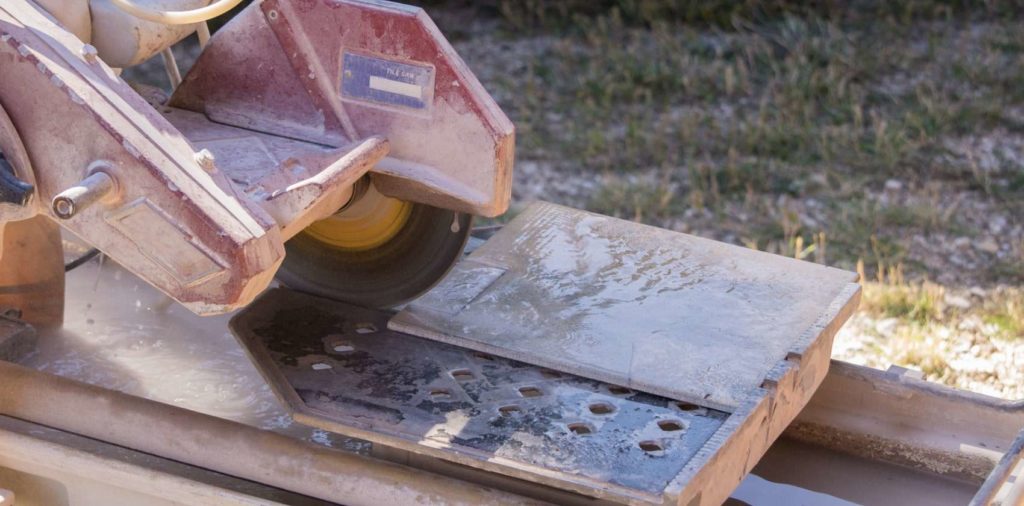 Installing marble floorings requires these tools and supplies:
Supplies
Marble tile 
Thin-set mortar
Marble tile and grout sealer
Cement board sheets
1 1/4 cement board screws
2 x 4 board
Joint tape
Tools
Trowel
Drywall knife
Wet tile saw
Drill
Tile spacers
Grout float
If you're hiring a contractor, you have to pay them for all these supplies, tools, and equipment to install your marble floor.
The good news is that they already have these on hand when they come to the site.
The material cost, excluding the marble itself, should make up about 5% of the overall price. Also, the total cost can vary according to the area size where you plan to install flooring on.
Labor
Marble floor installers charge $10 to $20 per square foot inclusive of the marble tiles or slabs.
The labor fee alone is $3 to $7 per square foot.
That said, if you want the work done efficiently and properly as well as get peace of mind, we suggest calling professional and certified floor experts for it.
What are the different types of marble tiles?
There are various types of marble tiles you can opt for at different price points.
Breccia – $13 to $37 per square foot
Carrara –  $5 to $13 per square foot
Calacatta – $13 to $27 per square foot
Onyx – $18 to $57 per square foot
Emperador – $14 to $37 per square foot
Crema Marfil – $9 to $19 per square foot
1) Breccia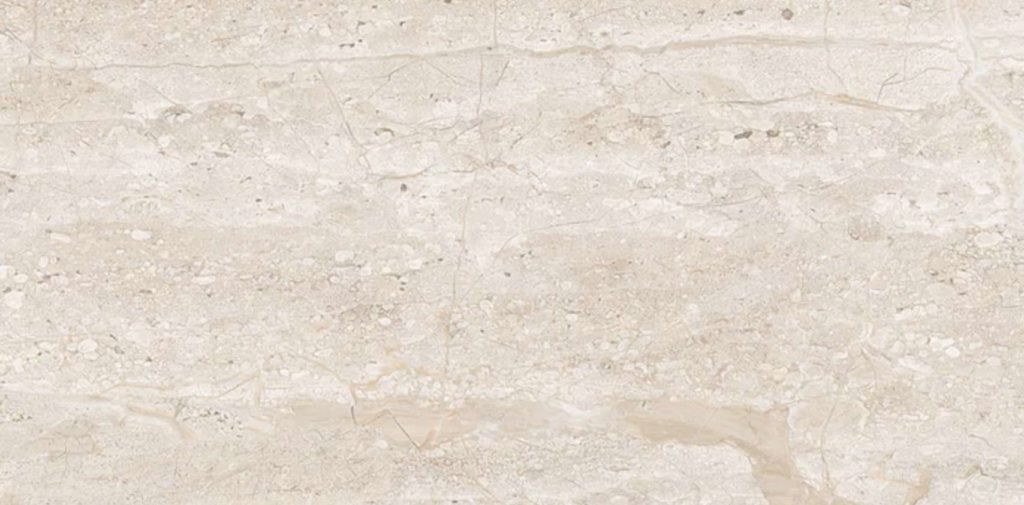 Breccia is a breathtaking marble tile that is usually dark in color, like brown or black. It has wonderful natural cracks and a texture that can easily stand out in your living room or kitchen area.
You may also find different exciting colors of this marble tile such as gold, red, and green to match your home or workplace's interior.
Breccia marble tiles roughly cost $13 to $37 per square foot to install, with material and labor considered.
2) Carrara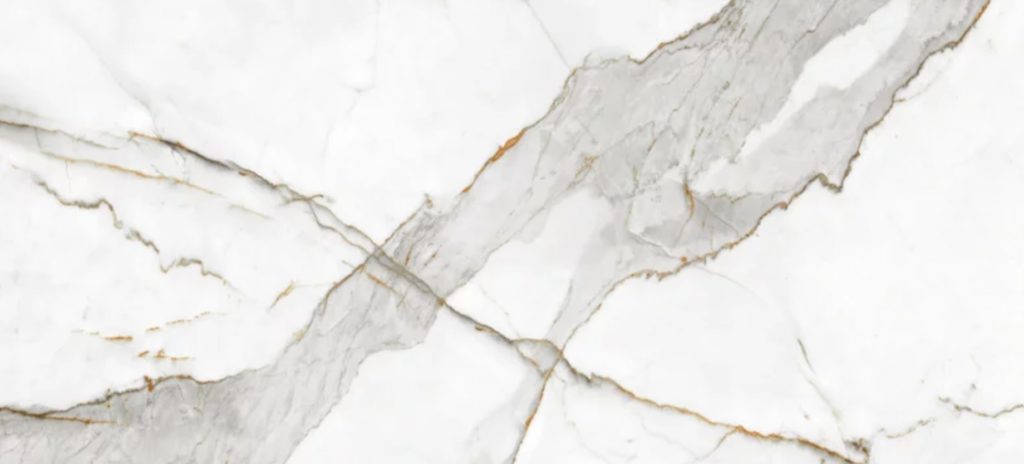 Carrara is a mellow marble with a clean white surface and light veining. This type of marble type is simple but beautiful and impactful, which is one of the reasons people choose it.
The other reason is that it is more affordable, costing just $5 to $13 for each square foot inclusive of material and installation.
3) Calacatta
Calacatta marbles closely resemble the Carrara type. Although Calacatta stones also have a plain dirty white surface, it has larger and darker veins running through them.
Given that, this type of stone is a bit more noticeable on the floor or walls. It also somehow gives a warmer vibe too.
Its rates, though, are more premium compared to Carrara. It costs $13 to $27 per square foot to install.
4) Onyx
Lavish and elaborate, Onyx marbles display magnificent thick and dark stripes across their lengths. They are accented by their lovely unique patterns, natural fissures, and areas of light.
By the way, this fantastic marble is translucent. Popular onyx marble shades are the following: black, red, green, pink, and blue.
It is one of the most expensive marble materials, costing from $18 to $57 per square foot, labor included.
5) Emperador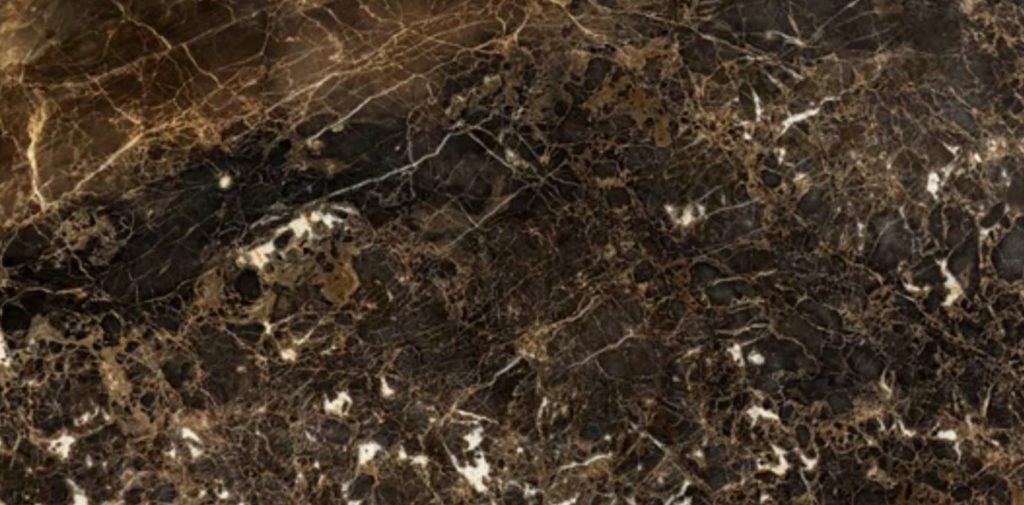 Emperador marbles are a more varied type of stone. This marble appears more natural and unfinished having different grades and faults, and yet it looks beautiful.
Many homeowners pick brown or black Onyx marbles due to their great ability to conceal dust and dirt, unlike light-colored marbles.
Emperador marble is on the pricier side, at $14 to $37 per square foot, installation fee considered. That said, more luxurious Emperador marbles can surprisingly reach up to $90 per square foot!
6) Crema Marfil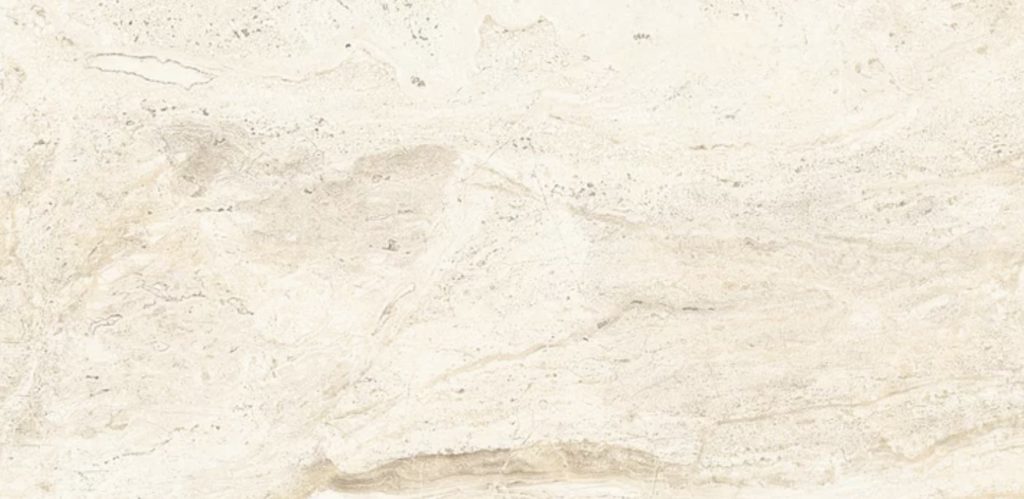 As the name suggests, Crema Marfil marbles bring a sunny, light, and relaxed aura with their cream and beige color.
They typically have very subtle veins, contrasting colors, and a textured look. Given its subdued tones, it can easily meld into one's home background.
Crema Marfil type isn't that high-priced, just ranging from $9 to $19 per square foot.
What is the best marble tile material to use?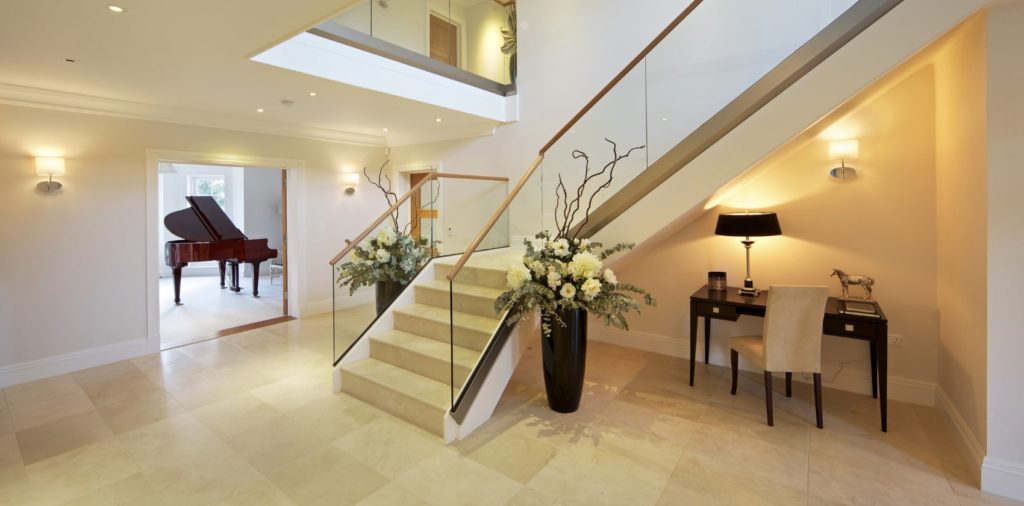 The best types of marble tile to use if you want to brighten up your space are Crema Marfil and Breccia. These have a lighter tone, discreet veins, and textures.
For a modern, sleek, slightly edgy appearance, you might want to use Onyx or Emperador tiles or slabs. Onyx is available in aqua, green, and black, and Emperador comes in brown and black.
For rooms prone to water and moisture, remember to use a textured marble rather than polished ones, as the first have that extra grip that helps prevent accidental slips and injuries.
Can I install marble floors on my own?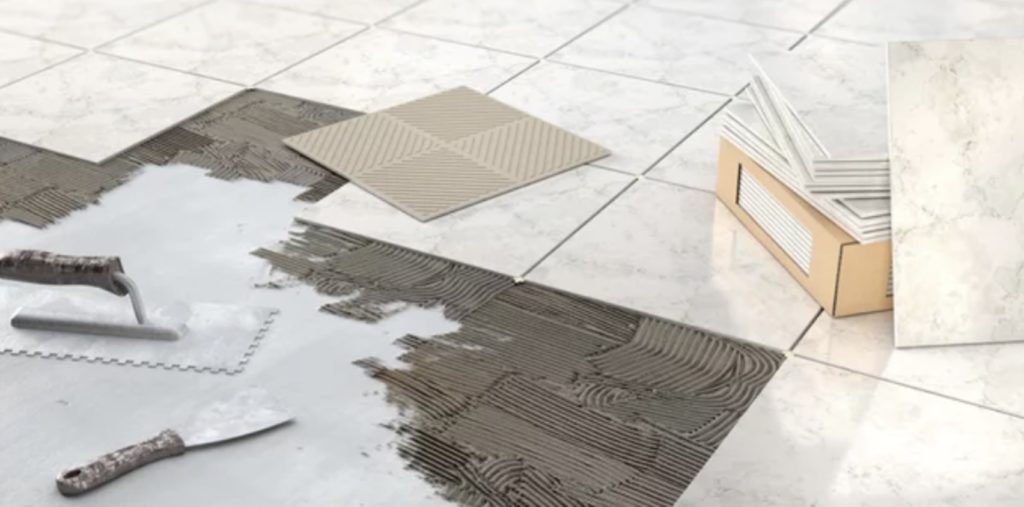 Marble floors can be installed on your own only if you're skilled and experienced with them.
That's because these tile or slab pieces can easily break or become damaged if you don't handle or set them carefully on the floor, and not to mention, they're extremely difficult to cut to size.
It takes some strength, precision, hard work, and patience, making the work not suitable for beginners.
That is why hiring a pro is better even if you have to spend a lot of money. They already have the know-how, experience, and tools to ace the job to make your marble flooring safe to walk on and impressive-looking.
How long will installing marble floors take me?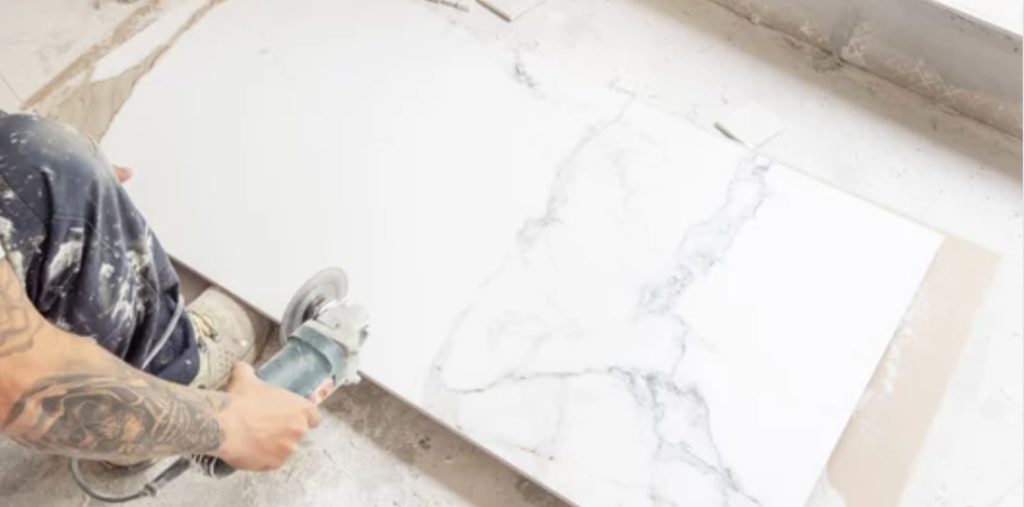 If you're not a professional, installing marble floors carefully and correctly in a 64-square-foot area should take you two days to a week.
The flooring project's duration will depend on your floor size. This also takes into account the time needed to gather supplies and equipment you'll need for the task.
How much does DIY marble floor installation cost?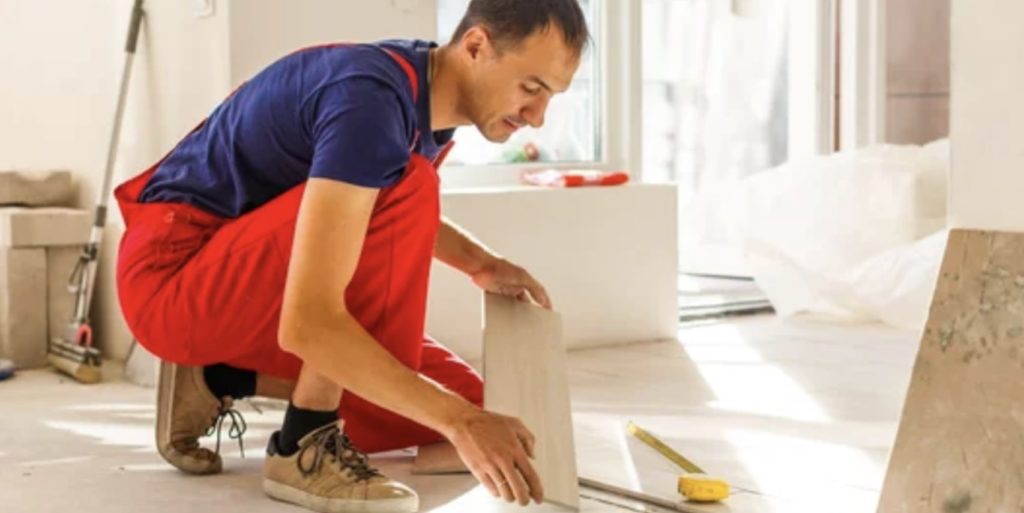 DIY marble floor installation of a 64-square-foot area will require you to spend $350 to $1,000 in total. Because you will not have to pay for professional labor, this cuts your overall price down drastically.
How much do I have to spend for maintaining marble floors?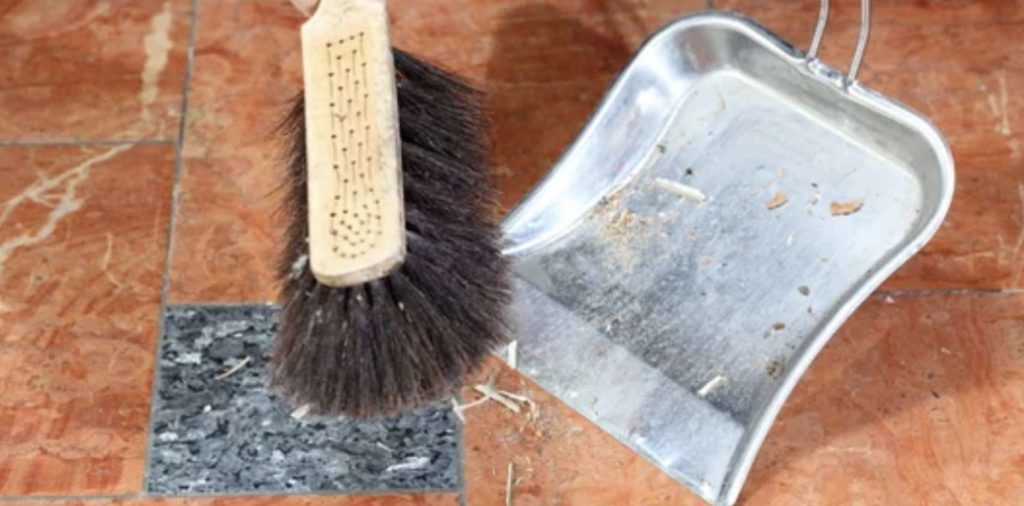 Enlisting the help of a marble pro to maintain your marble floors should cost you somewhere around $400 to $1,200 per service. You can do this every couple of years or more.
Some of the things they can do are cleaning, buffing, repair, and restoration. This would allow the marble to be smooth, beautiful, and lustrous.
How often should my marble floors be maintained?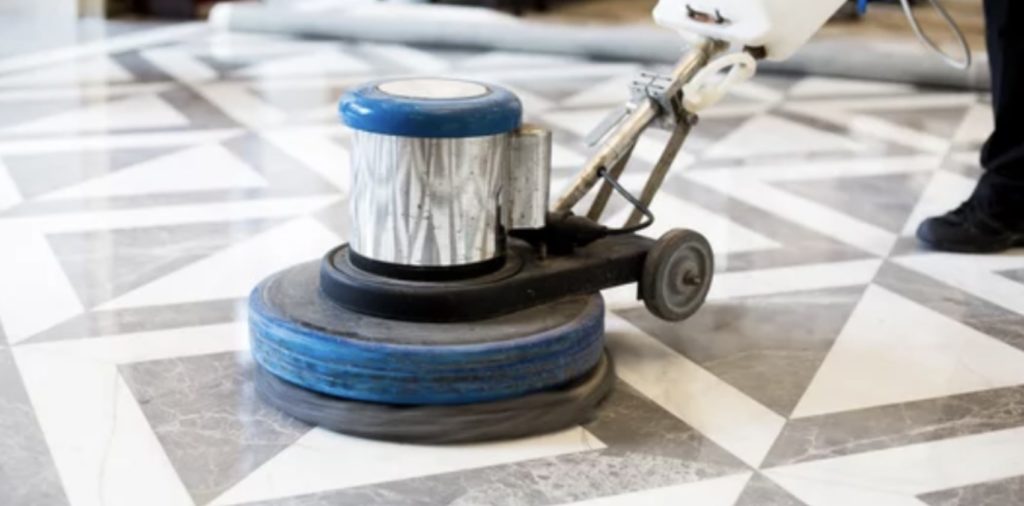 Generally, marble floors need to be maintained once every few years by a marble or stone professional.
If you can, we strongly advise using a nonabrasive duster to regularly sweep out the dust, dirt, and pet fur from your precious marble flooring.
By doing these, your marble flooring will remain smooth and attractive for many years to come. This way, it will most likely be a great return on your investment.
How long can marble floors last?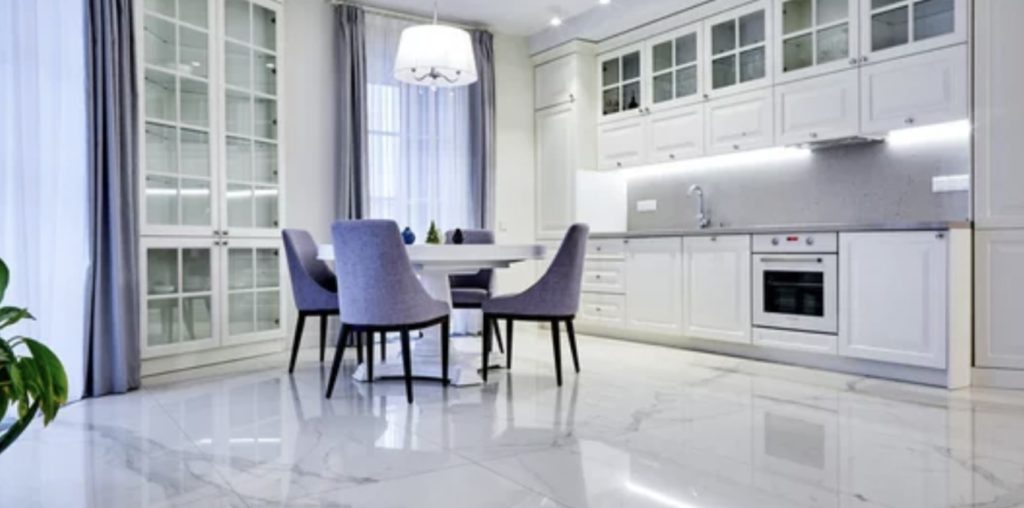 Given the right attention and care, marble floors can last up to a long 25 years in your house without or with only minimal scratches, chips, and other damages.
They're one of the most durable tiles or slabs out there, after all. And they will continue to give your home superb aesthetic and economic value.
Find flooring services near you