Having a go-to roofing expert can go along way especially if you want to keep your property's roofing system in excellent condition at all times. With the help of a roofing company, you can have access to roof repair, replacement, maintenance, and other related services anytime you need them.
Perhaps, you're thinking of finding one in Auckland right now. It is true that there are lots of roofers in this area, and for you to receive only the best services, you should be familiar with the top roofing companies in the industry today. Fortunately, we have that kind of information. Read further to learn about the 6 best roofing companies in Auckland.
1.     Cowperthwaite Roofing Ltd

Best For
General Roofing Work
Services Offered
Designer roofing

Residential and commercial roofing

Roof repairs and replacements

Re-roofing or new build services

Address
35N Maurice Rd, Penrose, Auckland 1061
Contact Information
09 525 3095
Website
https://www.aucklandroofing.com/
Cowperthwaite Roofing Ltd is recognized as one of the most trusted roofing companies in Auckland for more than 100 years. By satisfying countless commercial and residential clients in such a long span of time, they have built a great reputation for delivering first-class roofing solutions. Not only that, whatever your roofing needs are, they can offer the most suitable services on time and on budget. Find out more about the company by heading over to their website at https://www.aucklandroofing.com/.
2.     Auckland Roofing Solutions Ltd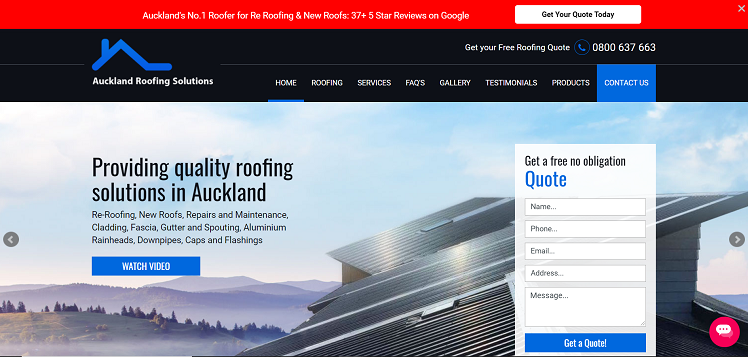 Best For
Re-roofing and Roof Replacement
Services Offered
New roofing

Re-roofing

Roof repairs and maintenance

Cladding services

Fascia, gutter, and spouting

Address
B4/5 Douglas Alexander Parade

Albany 0630, Auckland, New Zealand

Contact Information
0800 637 663
Website
https://www.aucklandroofingsolutions.co.nz/
Meanwhile, Auckland Roofing Solutions Ltd is known for offering a comprehensive range of roofing services. Their experienced team can handle anything from roof installation, new build projects, old roofing replacement, and guttering work. They're also committed to providing excellent workmanship and overall service, ensuring that you'll have a great experience as a customer.
3.     Topline Roofing

Best For
Commercial and Residential Roofing
Services Offered
Metal roofing

Flat roof solutions

Repairs and maintenance

Roof accessories

Residential and commercial services

Address
11 Tawari St, Mt Eden, Auckland 1024
Contact Information
0800 555 818
Website
https://www.toplineroofing.co.nz/
Topline Roofing has been showing their excellence in delivering top-notch roofing solutions since 1987. A lot of householders and business owners have chosen this company because of their capacity to complete projects to the highest standards. This means they always work with professionalism and presence of mind, so everything is done according to your specifications, budget and schedule.
4.    Aotearoa Roofing

Best For
highly responsive and effective range of roofing services
Services Offered
New roofs
Re-roofing
Roof repairs
Urgent roof leaks
Spouting
Guttering
Roof cleaning
Roof insulation
Long run colour steel
Address
Auckland, NZ
Contact Information
0800 766 388
Website
https://aotearoaroofing.co.nz/services/auckland-roofing/
Aotearoa Roofing and Spouting are experts when it comes to repairing and maintaining the roof of their customers, having over 25 years of combined experience. They provide affordable and effective commercial roofing solutions to businesses throughout the local area. Whether you need the entire structure replaced or simply want to maintain its quality over time, they can handle any project.
5.     Shamrock Reroofing Ltd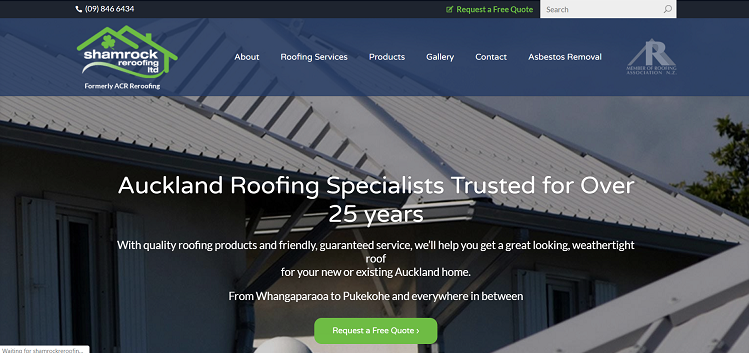 Best For
General Roofing Work
Services Offered
New roofing

Re-roofing and replacements

Insulation, spouting, and guttering

Long run steel roofing

Roof repairs, inspection, and maintenance

Address
1/21a Ruarangi Road

Mt Albert, Auckland 1025

Contact Information
(09) 846 6434
Website
https://shamrockreroofing.co.nz/
What's different about Shamrock Reroofing Ltd is that they offer a 10-year roofing workmanship guarantee for their services. Because of this, customers can have complete peace of mind knowing that this roofing expert will be there to help in case any roof problems arise within the guarantee period. Keep in mind though that the chance of such problems transpiring is little because Shamrock Reroofing Ltd only uses quality roofing materials that can withstand harsh weather conditions.
6.  Architectural Metalformers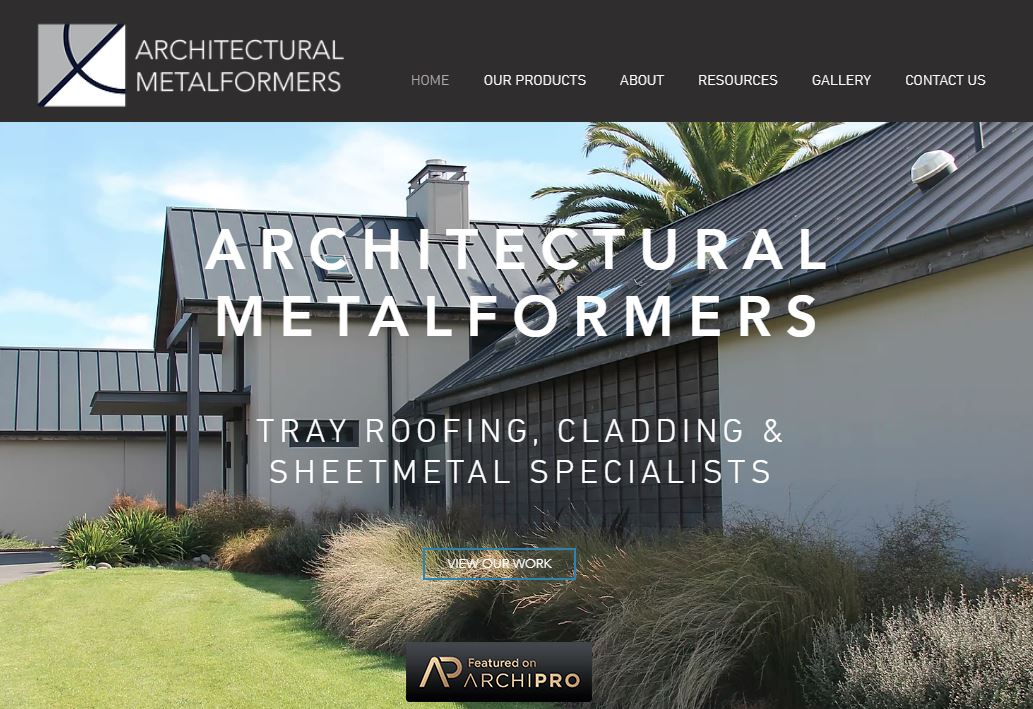 | | |
| --- | --- |
| Best For | Tray roofing, cladding, and sheet metal |
| Services Offered | Wide range of architectural roofing and cladding solutions employing copper, zinc, aluminum, pre-painted steel, and bronze |
| Address | PO Box 154, Takanini, Auckland 2245 |
| Contact Information | 0800 501996 or (09) 2690966 | [email protected] |
| Website | https://www.archform.co.nz/ |
Established as the Copper Roofing Company in 1996, Architectural Metalformers has re-branded in 2013 to reflect theirwide product range together with employing very best roofers, installers and sheetmetal craftsmen that New Zealand and International markets have to offer. 100% owned and operated in NZ, they manufacture their products in their Auckland factory from where they service the upper North Island.
7.     Platinum Roof Restoration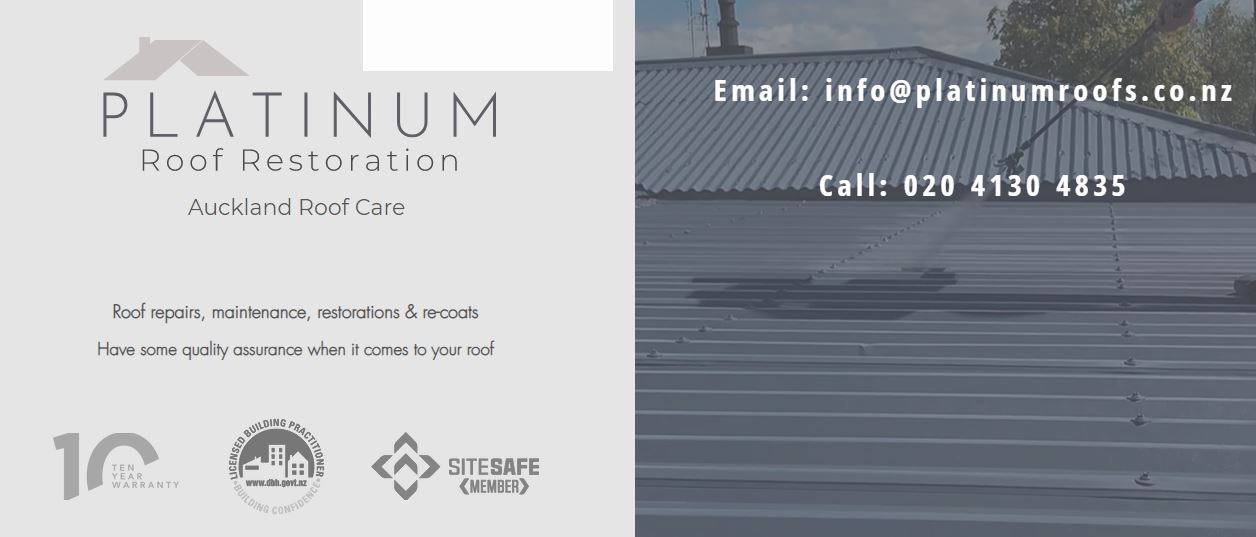 Platinum Roof Restoration offers 10-year warranty with their quality roofing services. Instead of getting a reroof, they can help you get your roof restored and coated. Licensed and insured, their roofing specialists are ready to help you today.
8.    Laser Plumbing Whenuapai

Best For
General roofing work
Services Offered
Long run roofing
Spouting, guttering, down piping and flashing work
Butynol membrane new & repairs
Programmed spouting & downpipe roof cleaning
Address
4/3 Northside Drive, Whenuapai, Auckland
Contact Information
(09) 417 0110
Website
http://whenuapai.laserplumbing.co.nz/roofing-services
Laser Plumbing Whenuapai are members of the NZ Master Plumbers and stand behind any work they provide; they're also members of the NZ Roofing Association and provide warranties for domestic and commercial roofing materials and workmanship. Whether it is for new installations, repairs or ongoing maintenance, Laser Plumbing Whenuapai can do the job for you, serving clients in their local West Auckland location as well as across the greater Auckland area.
9.     Solution Roofing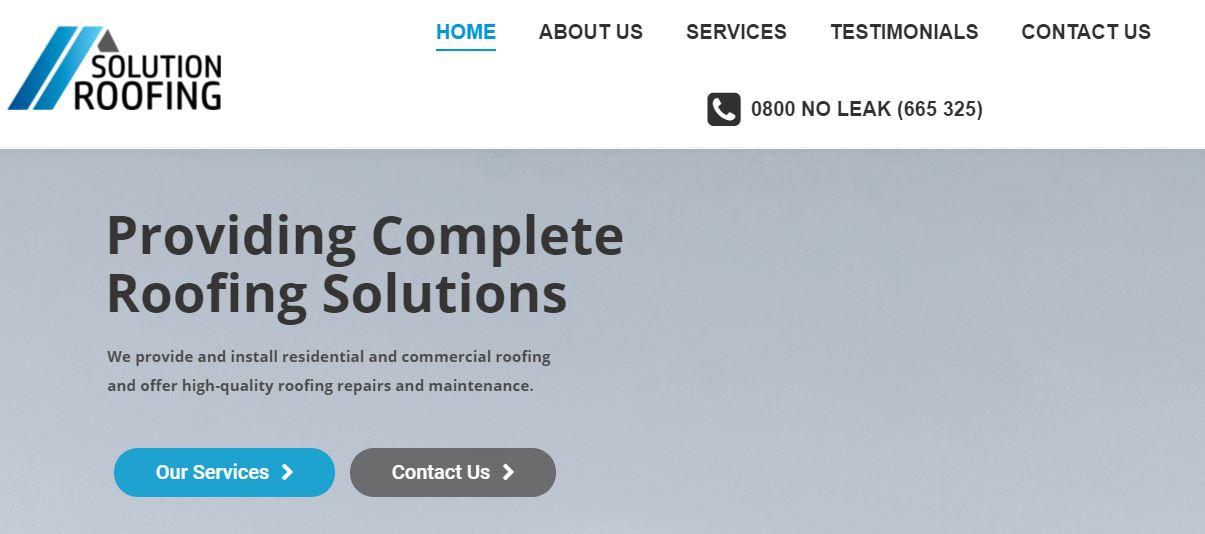 Solution Roofing is an Auckland based roofing company and their priority is customer satisfaction achieved through maintaining a high standard of workmanship while being cost-effective and time-efficient. Their licensed installers have many years in the industry and thrive on a new challenge, from high-end detailed residential to large scale commercial.
10.     Auckland Roofcraft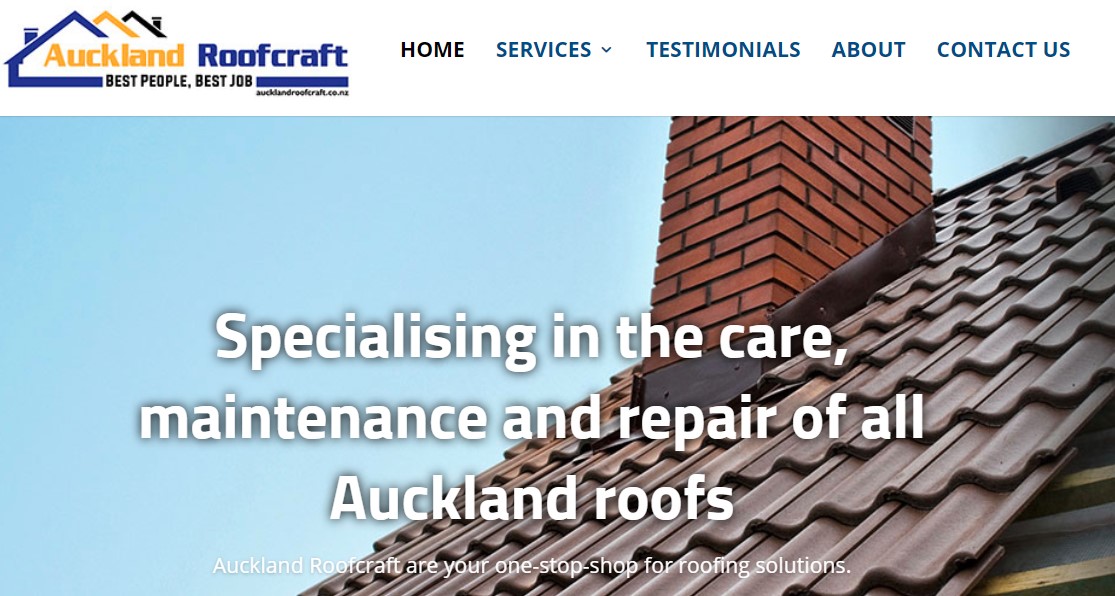 Best For
One-stop-shop for roofing resolutions
Services Offered
Reroofing, Roofing Repairs, Roof Painting and Recoating
Address
161B Marua Road Ellerslie Auckland
Contact Information
Mobile: 0800 766 327

Email: [email protected]

Website
https://www.aucklandroofcraft.co.nz/
With over 35 years of experience in the field (or on the roof!), Auckland Roofcraft have you sorted with their  professional roofing services covering both commercial and residential callouts.
They can service all types of roofs, no matter the make, employing a workforce of professional roofing contractors with a huge range of expert roofing specialties including leaking roof repairs, roof coatings and re-roofing for concrete roof repair, terra cotta, shingle roofs, Pressed Metal (Decramastic) title, iron, corrugated metal roofing and Super Six roofs. They also have a specialist spouting team for all your gutter repairs, replacement and the installation of a gutter guard.
Other services Auckland Roofcraft can provide are the repair and replacement of skylights in flat roof design or aluminum or metal roofing systems.
No matter the customer, Auckland Roofcraft keeps their roofing services cost-competitive compared to other roofing companies.
11.     Tyson Roofing Ltd

Best For
General Roofing Work
Services Offered
Commercial and residential services

Re-roofing

New roofs

Roof flashings

Address
13 Taylors Road

Morningside, Auckland, 1025

Contact Information
09 846 1583
Website
https://tysonroofing.co.nz/
The team at Tyson Roofing Ltd is fully committed to doing their jobs right. And as a member of Licensed Building Practitioners, they can always work in ways that a professional roofer would: efficient, friendly, and knowledgeable. They specialize in residential and commercial roofing, helping every property owner ensure that they have appealing and long-lasting roofs.
12.     Aspect Roofing

Best For
Metal Roofing
Services Offered
Decramastic roofing

New roofing

Residential roofing

Roof replacement

Metal tile and long run roofing

Address
218B Marua Road

Mt Wellington Auckland 1051

Contact Information
0800 958 620
Website
https://aspectroofing.co.nz/
Aspect Roofing is Auckland's trusted supplier and installer of metal roofing. So if you want to switch to a new roofing system, particularly metal roof, this company is the right one to get in touch with. With more than a decade of experience in the business, they can supply all the necessary materials for metal roofing projects and do everything for you in the most efficient way. From the planning stage through to installation work, their team will be with you, giving technical advice as needed.