If you own any kind of property, you should know that in order to maintain it well, one of the things you need to do is schedule regular roof repairs. Sure, your roof may look sturdy but it isn't exactly invincible to wear and tear. With the help of roof repair services, you can easily prevent any roof damage from worsening and negatively affecting your entire property.
So where should you avail of such useful services? To make sure that you'll get your money's worth and receive outstanding customer care, you should only be dealing with the best companies in the roofing industry. That being said, we give you the top roof repair specialists in Perth today. Read further to get to know them better.
1. BUSS Roof Plumbing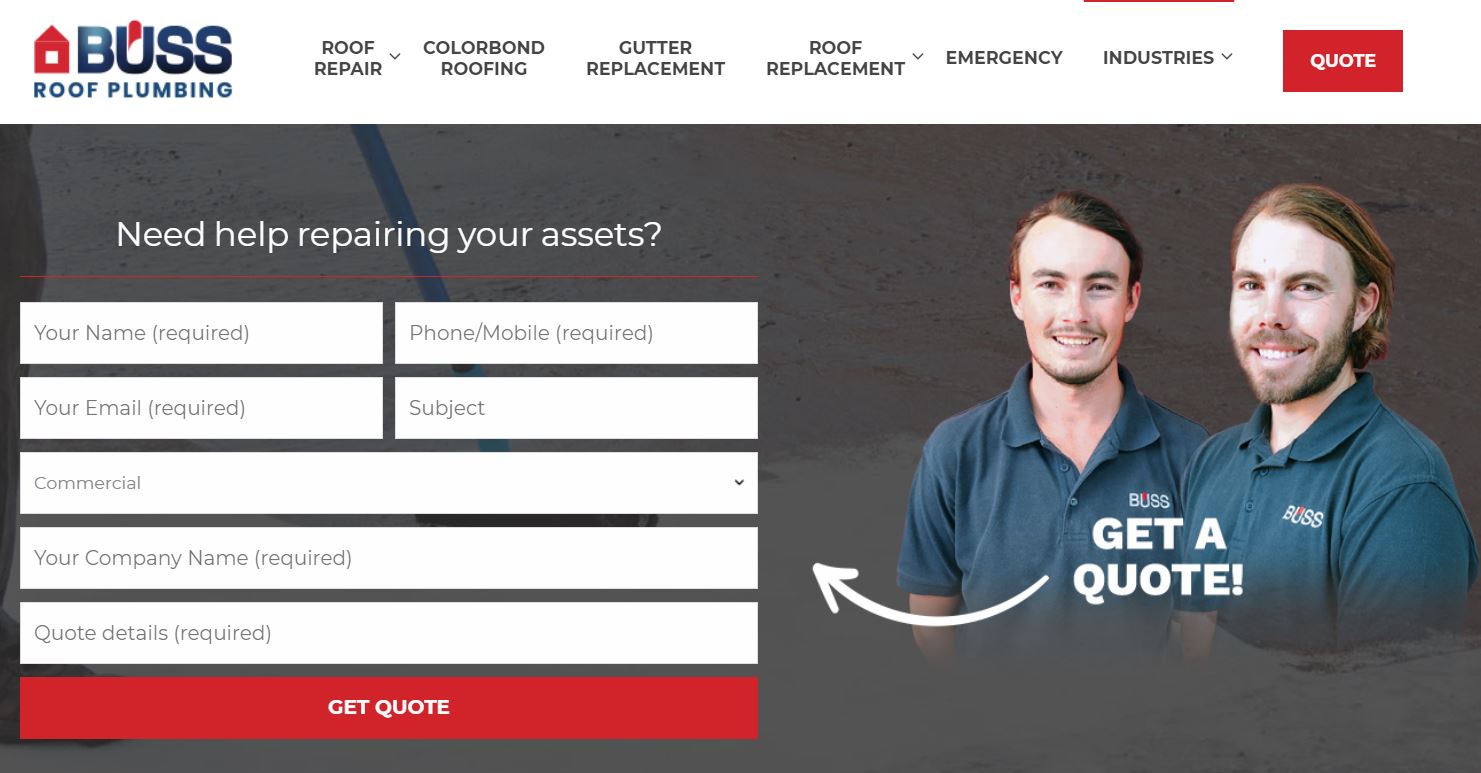 With heavy storms and flooding apparent in Perth every year – roof repair, fixing roof leaks and having a qualified roof plumber in Perth, has never been more important. You may think that you are able to do some of these repairs yourself. However, it is strongly advised to hire a professional roof plumber. This is where BUSS Roof Plumbing can come in to help you get the results you need for repairs and preventative maintenance, ensuring your roof remains in tip-top condition.
2. Fremantle Roofing Services

Best For

Roof Restoration

Services Offered

Roof Restoration, Roof Repairs, Roof Painting, Roof Cleaning, Gutter Replacement, Leaking Roof Repairs, and Whirlybird Installation

Address
11 Viewcrest Rise, Coogee WA 6166, Australia
Contact Information
Phone: 0400 854 758
Email:

[email protected]

Website
https://roofrepairquote.com.au/roof-repair/
Fremantle Roofing Services offers a wide range of services, from roof repairs to full-blown roof restorations. They've got you covered, whether you need a simple fix or a complete overhaul. We were impressed with their attention to detail and commitment to getting the job done right the first time. Plus, they use high-quality materials and the latest techniques to ensure your roof is in tip-top shape for years to come.
3. Westcoat
Best For
Roof and Gutter Restoration
Services Offered
Gutter repairs and replacements

Gutter guard

Roof repairs and maintenance

Pergola repairs

Metal roof coatings

Roof restoration

Address
9 Baningan Avenue Cockburn

Central Western Australia 6164

Contact Information
1300 782 432
Website
https://westcoat.com.au/
Westcoat is the company you can depend on for expert roofing services. They have wide experience working on commercial and strata properties as well as residential homes, so this means they're flexible enough to accommodate any roofing needs you have. Anything from roof repairs, replacement to maintenance, and their team can do it well.
4. Nu-Roof Restoration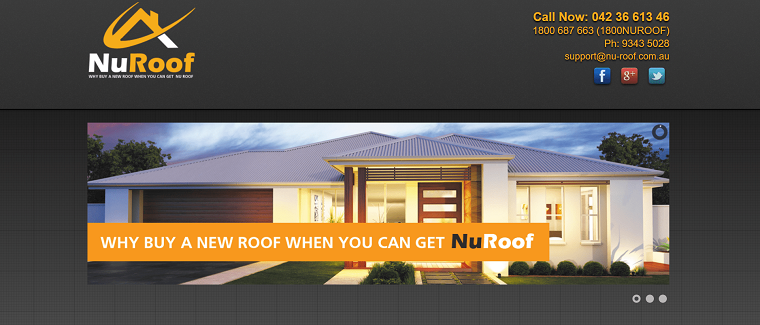 Best For
Roof Restorations
Services Offered
Roof repairs and restorations

Concrete coatings

Re-pointing, re-bedding, and re-roofing

Ridge cap repairs

External painting

Gutter and downpipe replacement

Address
5A Chailey Place, Balga, Perth, WA 6061
Contact Information
1800 687 663; 042 36 613 46; 9343 5028
Website
http://www.nu-roof.com.au/
Nu-Roof Restoration is an expert in many aspects of roofing work. These include roof restoration, re-roofing, external painting, roof repairs, re-pointing, and so much more. With this broad range of services, they are confident that they can handle all your needs without any fuss. Need a new roof? They can also give it to you and you only have to follow three simple steps for that. Find out more about this on their website: http://www.nu-roof.com.au/.
5. Perth Roofing & Gutters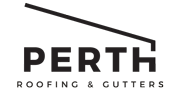 Best For
Complete Roofing Work
Services Offered
Roof repairs and restoration

Re-roofing

Metal and commercial roofing

General roofing and guttering services

Address
9/71 Parry St

Perth WA 6000

Contact Information
(08) 6245 1204
Website
https://www.perthroofingandgutters.com.au/
Some of the reasons why Perth Roofing & Gutters is in demand for roof repairs today: they're available 24/7, they have a free roof health check, and they offer a 2-year warranty on their workmanship. They also have decades of experience in the field, so you can be certain that your roof is in great, expert hands. Aside from roof repairs, they have a host of roofing services that you can also avail of. Check them out at https://www.perthroofingandgutters.com.au/.
6. Cool and Dry Roofing
Best For
Commercial roofing protection, maintenance, repair and insulation
Services Offered
Commercial Roofing Protection
Roof and Wall Insulation
Corporate Painting Service
Address
907a Beaufort Street, Inglewood, WA 6052
Contact Information
Phone Terry: +61 411 545 700
Phone Sean: +61 477 577 819
[email protected]
Website
http://coolanddryroofing.com.au/
Cool & Dry Roofing specialise in commercial roofing protection, maintenance and energy savings. They have created industry-proven system to treat roof corrosion and stop water ingress. These systems include specialised sealants, coatings and patching materials for HVAC areas, box gutters, and any roof plumbing repairs and modifications needed to create better water run-off. They combine this with energy-saving systems to create significant savings for their customers with a 'payback period' on the cost of their services.
7. Insulmate

Best For
Roof and restoration services
Services Offered
Roof Repairs
Roof Replacement
Roof Tiling
Gutter Cleaning
Gutters & Downpipes
Gutter Guard
High-Pressure Cleaning
Whirly-Birds Installation
Solar Panel Cleaning
Address
5 Terry Rd, Leeming WA 6149, Australia
Contact Information
+61 415 657 883
[email protected]
Website
https://insulmate.com.au/roof-repairs/
Insulmate are roofing specialists based in Leeming servicing all of W.A. They also have qualified ceiling fixers and qualified painters as part of providing professional work at a fair price on time all the time. They service many strata and real estate companies along with builders and individuals. There is no job too large or too small from small domestic repairs to industrial projects and they are on call 24/7.
8. Roofology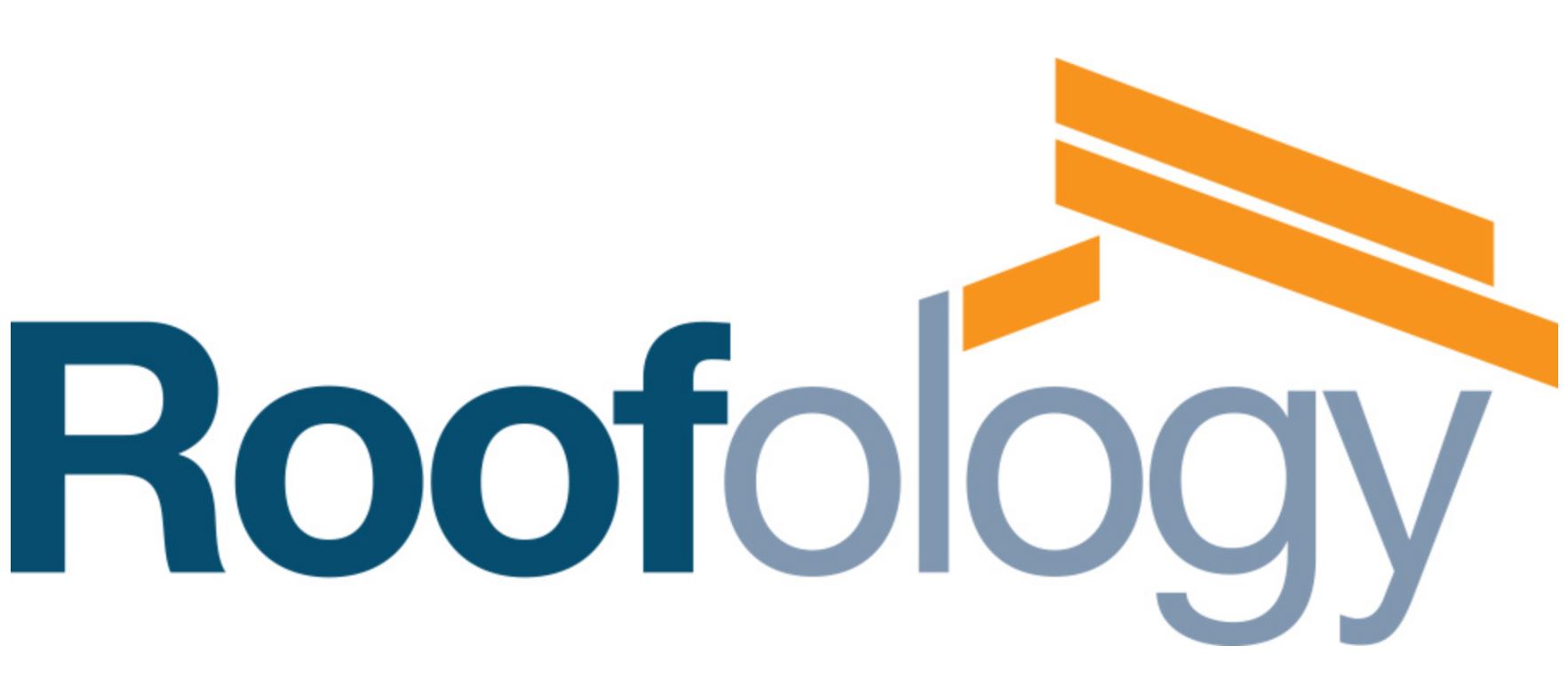 Best For
Roof leaks and repairs
Services Offered
Roof leaks, repairs and maintenance

Roof tiling
Replace broken roof tiles, ridge cap repairs, re-pointing

Roof plumbing
Custom box gutters and valleys
Gutters and downpipes

Roof ventilation

Address
Guildford, WA
Contact Information
0400 885 490 | [email protected]
Website
https://www.roofology.com.au/
With 20 years industry experience Sean Kelly, Owner and Principle Tradesman, is Perth's leading roof leak and repair specialist, combining the skill of roof tiling and roof plumbing for a complete solution.
Whether your roof is tiled or metal, Roofology offer a real understanding about your roofing problems and provide long-term roofing solutions. Honest and reliable, Sean is committed to delivering the highest quality workmanship using quality products and materials.
9. Penyak Roofing Co.

Perth Amboy Roof Repair gives you the capability to connect with an experienced and professional roofing repair contractor who will give you peace of mind. They provide quality work and dedication to all our customers in the Tri-State area for over 55 years and use the highest quality materials in all our work. Penyak Roofing is a member and in good standing of Angie's List, Better Business Bureau and the North East Roofing Contractors Association.
10. Working Class Hands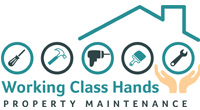 Working Class Hands is a family-owned building and property maintenance service business based in the northern suburbs of Perth. They offer free advice, free quotes and a 100% workmanship guarantee on all their work. Their objective is to work alongside their customers in achieving the best outcome for their budget and from our 99% satisfaction rate.
11. Abode Roof Repairs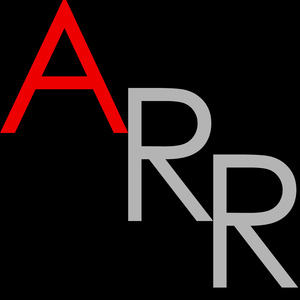 Best For
General Roofing Work
Services Offered
Full roof restorations

Roof leak repairs

Gutters, downpipes, and valleys

Roof repointing

Exterior roofing work

Address
Imber Turn, Langford WA 6147, Australia
Contact Information
0414 384 917
Website
http://www.aboderoofrepairs.net.au/
Abode Roof Repairs is a father and son team specializing in roof repairs and cleaning, gutter replacement, leak detection, insurance repairs, and more. They may be the smallest team on this list but they have the same capacity to cater to all of your exterior roofing needs. They have over 40 years of combined experience in the field, and by using this and the best materials on the market, they guarantee that your roof will last for a long time.
12. Jim Russell Roofing Services

Best For
Commercial and Domestic Roofing Work
Services Offered
Roof installations, repairs, and restorations

Inspections and reports

Colorbond roofing

Ridge capping and valley flashing

Maintenance work

Address
12 Bromley Place, Kingsley, WA, 6026
Contact Information
08 9409 3890; 0430 787 148
Website
http://www.jimrussellroofing.com/
Jim Russell Roofing Services is another company that is known for its flexibility in handling various roofing projects. This means whether you own a residential or commercial building that needs roof repair work and other solutions, Jim Russell Roofing Services would be perfect for the job. They have been recognized as one of the top 10 Australian roofing service providers and the testimonials from their clients are proof of how great they are at work. Check them out at http://www.jimrussellroofing.com/.