Are you planning to move to another place but finding it hard to choose which removal company to hire? Stop worrying and relax!
This article catalogs some of the most reputable removals Edinburgh folks highly recommend.  These companies guarantee the safety and security of your belongings throughout the transfer process.   Whether it may be home or office removals, big or small transfers, they got you covered!
Are you ready to know the names of these companies? Great!
Scroll on and get to know them more.
1. 1st Movers Ltd.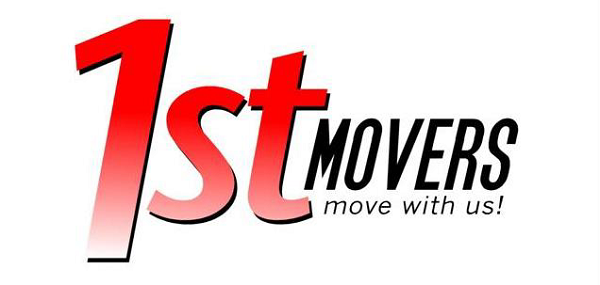 BEST FOR
Domestic and office removals
SERVICES
Home and office removals

Piano moving

Local, long-distance, and international removals

Nationwide removals

Dismantling furniture

Packing facility and cleaning

ADDRESS
5 Muirdale Terrace, Blackhall, Edinburgh EH4 3QW
CONTACT
Phone: 0131-332-1373

Email: [email protected]

WEBSITE
http://www.1stmovers.co.uk/
1st Movers Ltd. has been an established removals company since 2009.  It specializes in secure and fast removals while providing you with peace of mind.  The company started its operation in East Lothian but transferred to Edinburgh in 2010 since most of its removal works were there.  1st Movers also offer:
Special discounts
Weekend services
Transparent pricing
Friendly and courteous staff
2. Edinburgh Removals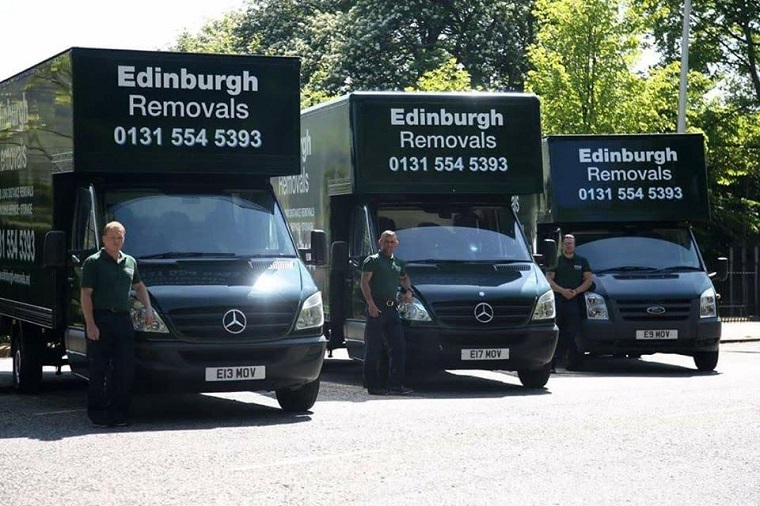 BEST FOR
Domestic and commercial removals services
SERVICES
Home, office, business, and long-distance removals

Storage

Big and small removals and storage

Dismantle and reassemble furniture

Packing services

ADDRESS
132 Gylemuir Road, Edinburgh EH12 7DL, UK
CONTACT
Phone: 0131-554-5393 | Mobile: 07920-066-242

Email: [email protected]

WEBSITE
https://www.edinburgh-removals.net/
With over 30 years of experience in removals and storage services, Edinburgh Removals is a name you can trust when it comes to transferring your belongings.  The company has completed countless removals, not only in Edinburgh but throughout the UK.  For the clients' peace of mind, Edinburgh Removals is fully insured.   Furthermore, the company offers:
Free, no-obligation, fixed-price quotation (with detailed inventory)
Personally tailored services at fair, affordable rates
Trained and careful staff
Expert packing and latest removal techniques
3. Move and Remove

BEST FOR
Removals and storage services
SERVICES
Domestic removals

Local and long-distance moves

Part loads and deliveries

Registered clearances

Storage facilities

Fixed cost moving

Students services

Professionals and jobs transfer

Assembly and installations services

Piano moving and disposing

Professional packing services

Disposable service

ADDRESS
86 Gilmerton Place, Edinburgh EH17 8TR, UK
CONTACT
Phone: 0131-258- 5041 | 077-5252-3939

Email: [email protected]

WEBSITE
http://www.moveandremove.com/
Move and Remove has been providing its customers with the topmost level of satisfaction since 2005.  It's one of the premier removals Edinburgh residents trust for more than a decade.  The company provides three porters and a large furniture van with above-standard removal requirements at £55 per hour.  Choosing Move and Remove entails free packaging materials and free home quote.
4. Broughton Removals Ltd.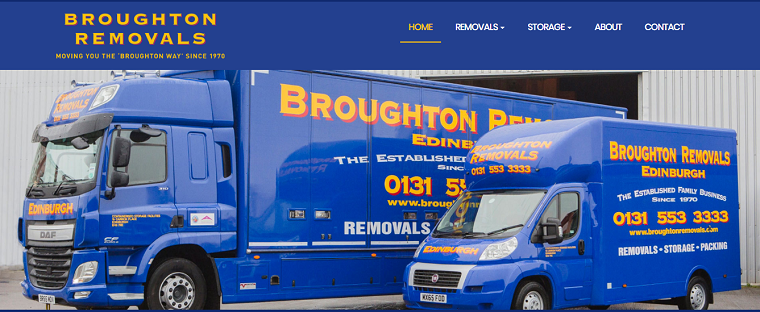 BEST FOR
Domestic & commercial removals and storage services
SERVICES
Storage and delivery

Packing

Part load

Decluttering

Packing materials

ADDRESS
1B Carron Place, Edinburgh EH6 7RE, UK
CONTACT
Phone: 0131-553-3333

Email: [email protected]

WEBSITE
https://www.broughtonremovals.com/
Founded in 1970, Broughton Removals Ltd. offers the highest quality of services at competitive rates.  For five decades (and counting), Broughton Removals has been a family-owned and operated company with the mission to provide outstanding removals services.  Some of its team members have worked in the company, and 80% of the company's trade are repeat customers or come from recommendation—this reflects how Broughton takes good care of its employees and customers alike.  Rest assured that you will receive the same quality care when you choose its service.
5. Van Man Removals Edinburgh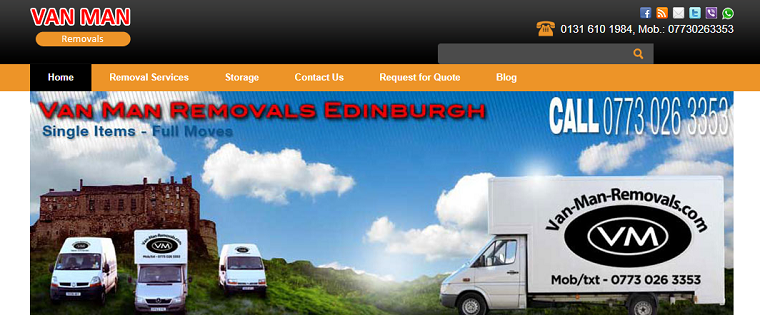 BEST FOR
Domestic and commercial removals services
SERVICES
Flat, house, office, and business removals

Students services

Local and nationwide removals

Distribution and self-storage

Loading and unloading

Long-distance removals

Household clearances

Waste disposal

ADDRESS
173 Lower Granton Road, Edinburgh, EH5 1GL
CONTACT
Phone: 0131-610-1984 | Mobile: 07730-263353

Email: [email protected]

WEBSITE
http://www.van-man-removals.com/
When it comes to one of the most trusted removals, Edinburgh presents Van Man Removals.  It is a small but well established removals service provider that has been serving Edinburgh and surrounding areas since 2005. The company offers varied options to clients who need quality assistance to relocate a home or transfer anything needing a van.
6. Guardian Moving and Storage Ltd.

BEST FOR
Domestic, commercial, and international removals services
SERVICES
Business and commercial storage

Full packing service

Packing materials for DIY packing

Personal and IT removal

IT reconnection and disconnection

Data storage and records management

Containerised storage

ADDRESS
Clifton View, East Mains Industrial Estate, Broxburn, Edinburgh, EH52 5NE UK
CONTACT
Phone: 0131-551-6780 | 01506-853-366

Mobile: 07900- 957-684

Email: [email protected]

WEBSITE
https://www.guardianremovals.co.uk/
Guardian Moving and Storage Ltd. is a B.A.R accredited Edinburgh removals company.  It can move your home and belongings across Scotland, the UK, and beyond the country's borders.  They take out the strain and stress of moving by providing quality removals services with the security and professionalism of the expert.
7. Man With A Van Edinburgh Ltd.
BEST FOR

Reliable Transportation

SERVICES

Domestic Removals

Commercial Moves

Pickup and Delivery of Purchases

Removal and Waste Disposal

National Moves

Storage Services

Boxes and Packing Materials

Packing Services

ADDRESS

Office 63 44-46 Morningside Road Edinburgh EH10 4BF

CONTACT

Tel.: 07787 112768

WEBSITE
https://manwithavanedinburgh.net/
David Burgess established  Man With A Van in 2000. Since then, it has grown into a team of professionals that provides reliable and efficient removal services.
The company provides national services to and from Edinburgh. They also have full public liability insurance and offer Goods in Transit insurance.
8. EH1 Edinburgh Removals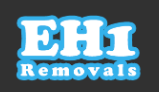 EH1 Edinburgh Removals have been providing customer-focused home removals and office removals for over 4 years. They always go the extra mile to take the stress and strain of moving day off your shoulders and are dedicated to keeping our operation as environmentally friendly as possible.
They have a comprehensive fleet of vehicles of varying sizes, giving us the ability to cater for any removal requirement.
9. Clockwork Removals Edinburgh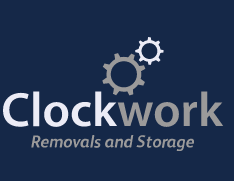 Clockwork Removals provides industry accredited and fully insured removals, storage and packing services throughout Edinburgh for individuals, families and businesses. Their highly trained teams also offer expert removal services for specialist household and business removals.