Do you have leaking pipes or clogged drains? You might need to employ the help of master plumbers. Plumbing service companies are composed of reliable, honest, and trustworthy individuals who are dedicated to fixing any plumbing or drainage issues. Sydney is home to reliable and trustworthy plumbing companies. This is a list of the best plumbers in the area which are your best bet for any emergency.
1. Ready.Set.Plumb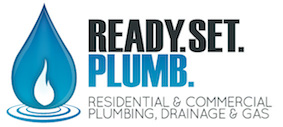 | | |
| --- | --- |
| Best For | Blocked drains and pipe relining |
| Services Offered | General plumbing services; leaking toilets, leaking taps and other tap repairs, blocked drains and toilets, water leaks, water pressure problems, gas plumbing and gas fitting, hot water |
| Address | 316 Pacific Hwy, Lane Cove, NSW, 2066 |
| Contact Information | 0422 704 670 |
| Website | https://www.readysetplumb.com.au/ |
Ready Set Plumb is a plumbing company located in Sydney's Lower North Shore. Their mobile plumbing services are available in Sydney CBD, Upper and Lower North Shore, Northern Beaches, Eastern Suburbs, the Hill District and the Inner West. As a full member of the Masters Plumber Association, their work always complies and meets the highest standards of the Plumbing Code of Australia.
2. Ready Set Reline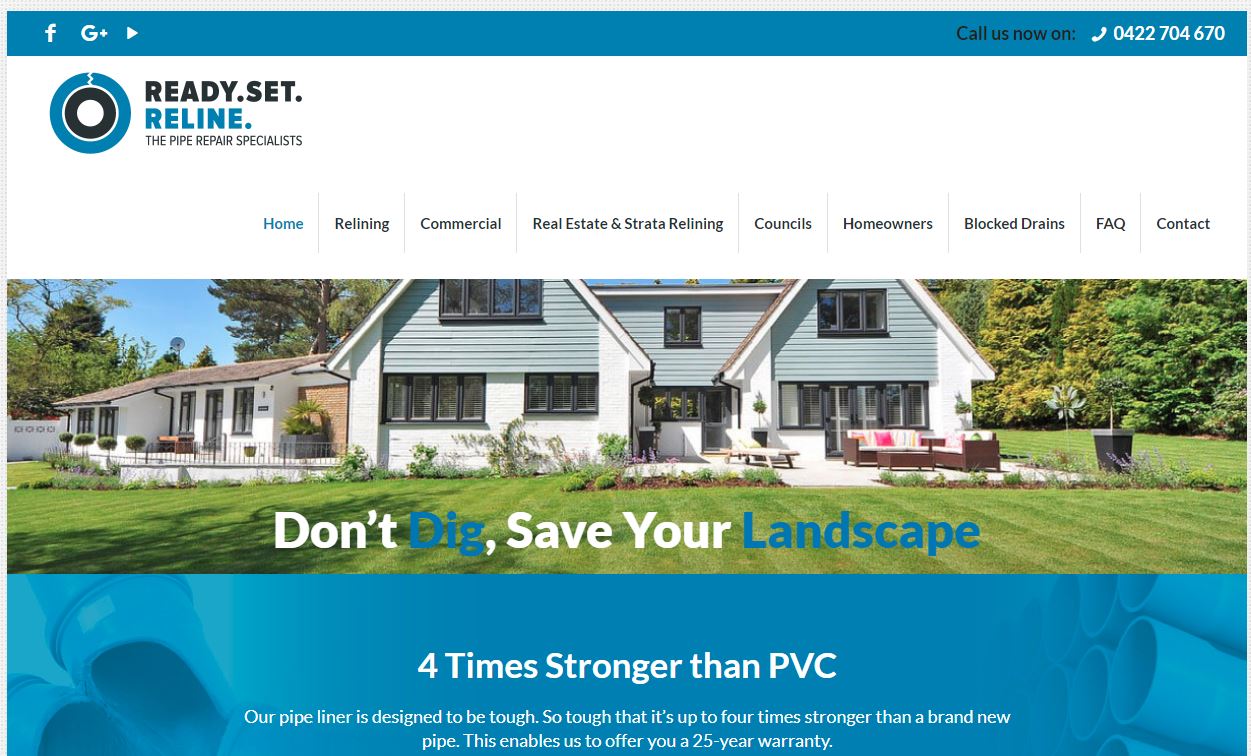 Best For
Uses Watermarked approved sewer pipe relining system, which meets the requirements of the AS3500.
Services Offered

Relining
Commercial Plumber Sydney
Strata and Real Estate Relining
Sydney Sewer Repairs and Pipe Relining
Residential Plumber

Address
106 Old Pittwater Road,
Brookvale, NSW, 2100
Contact Information
0422 704 670
Website
https://readysetreline.com.au/
Ready Set Reline uses high quality German equipment to provide quality pipe and drain relining services to both commercial and residential customers. They also use epoxy resin and trenchless technology to repair and reline pipes to save their customers' time and money. Their pipe relining services also come with a 25 year warranty! In addition, they also offer free annual inspections with all pipe relines.
3.     Plumber Near Me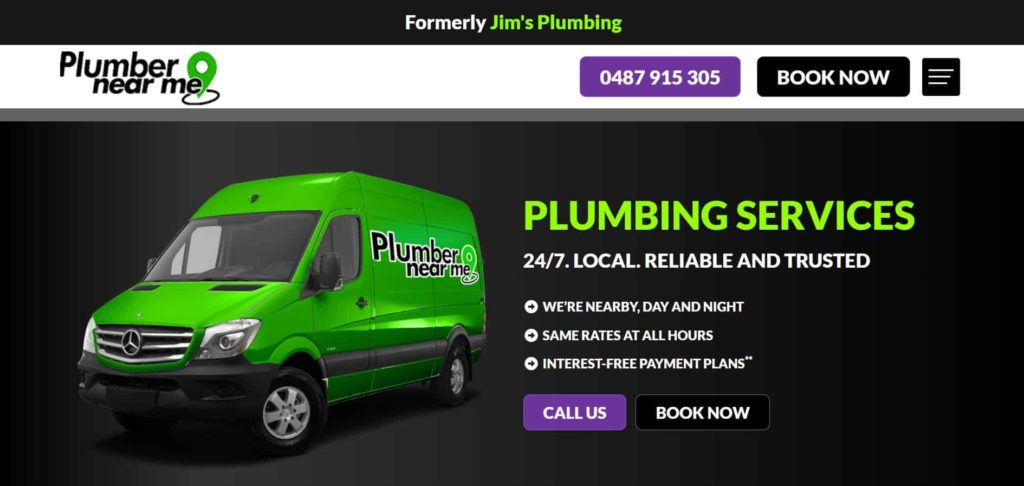 | | |
| --- | --- |
| Best For | Emergency plumbing |
| Services Offered | Plumbing, Emergency Plumbing, Tap Ware, Bathroom, Dishwasher Installations, Gas Fitting, Burst Pipes, Leaking Taps, Heat Pumps, Instantaneous Hot Water, Gas Boosted Solar Hot Water, Hot Water Repairs, Hot Water Replacements, Blocked Drain, Gas Leaks, Toilets and Cisterns, Leaking Tap, Burst Pipe & Hydro Jet Drain Cleaning |
| Address | BN 89 152 593 630|Licence 49543 |
| Contact Information | 0487 915 305 |
| Website |  https://plumber-nearme.com.au/ |
Since 1989, Plumber Near Me (formerly Jim's Plumbing) has been servicing the great city of Sydney. Plumbing emergencies can happen in the most unexpected time, and Jim's Plumbing is your best choice to repair anything plumbing related. Their team of expert plumbers are available 24/7, including public holidays. That is how they show their dedication to the plumbing industry.
4. Service Heroes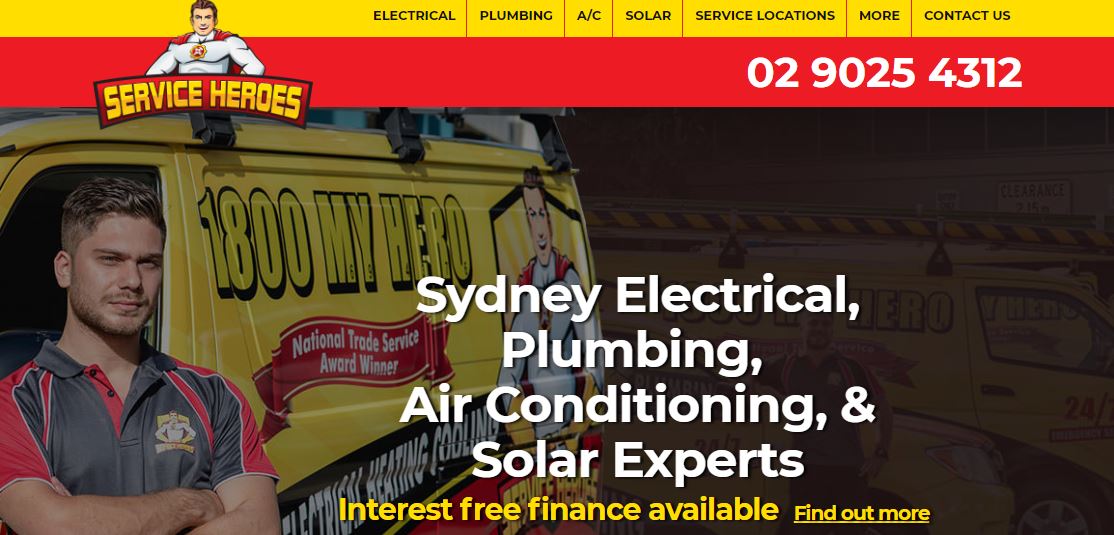 Best For
Electrical, Plumbing,
Air Conditioning, & Solar Expertise
Services Offered
Holistic electrical, plumbing, AC, and solar installation/repair services
Address
3B/75 King St
Sydney, NSW 2000
Contact Information
02 9025 4312 | [email protected]
Website
https://www.serviceheroes.com.au/
Here to save you more time and not just one time, Service Heroes deploy fully trained, licenced and professional "service heroes" to assist customers in electrical, plumbing, and air conditioning issues. By combining the skills of their expert tradesmen, Service Heroes can provide a wide range services to improve and repair homes and offices.
5. Sydney's Plumbing Specialists

Best For
Emergency plumbing services
Services Offered
General Maintenance Plumbing
Blocked Drain Plumbing
CCTV Camera Inspections (USB Recording Available)
Pin Point Pipe Locating (Great For Locating Broken Lines)
Gas Installation and Repairs
Toilet and Tap Repairs
Pipe Relining (For Areas Where We Simply Cannot Excavate)
Certified Backflow Prevention Testing and Installation
Electric and Gas Hot Water Systems Service
Water and Gas Leak Detection
Water Meter Setups
24 Hour Emergency Call Out
Address
Peakhurst NSW 2210
Contact Information
02 9002 7332
Website
https://www.spsplumbers.com.au/
Working for over 15 years, SPS Plumbers is considered leader in all areas of plumbing, draining and gas fitting. Having 4 vehicles on the road seven days a week, their team members are armed with the latest tools and technology to secure professional and efficient service 24 hours a day.
6. Sydney Plumbing Hot Water

| | |
| --- | --- |
| Best For | Hot Water and gas plumbing and repairs |
| Services Offered | Leak detection, gas fitting, hot water and gas water services, general plumbing serivces |
| Address | Sydney NSW |
| Contact Information | 0402 487 444 |
| Website | https://www.sydneyplumbinghotwater.com.au/ |
If you have residential or commercial location problems relating to leak detection, hot water, gas water, gas fitting and general plumbing, you can call Sydney Plumbing Hot Water for free advice and quote, available 24/7. They offer gas plumbing services including installation, maintenance and repairs of gas hot water heaters and gas hot water systems.
7. Gee Plumbing and Maintenance Sydney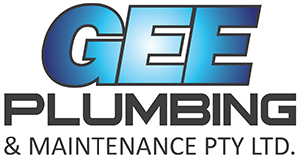 | | |
| --- | --- |
| Best For | Blocked drains, leaking taps, leaking toilets, gas fitting, burst pipes |
| Services Offered | Gas Installation, Hot Water, Domestic & Commercial Plumbers, Residential & Industrial Plumbers, Blocked Drains, Burst Pipe Repair |
| Address | Wentworthville, South Wentworthville NSW 2145, Australia |
| Contact Information | 0411 024 515 |
| Website | http://geeplumbing.com.au/ |
Gee Plumbing always charges by the job, not the hour, to help their clients make an informed choice by knowing the full price of any work before they begin the work requested. They also have plumbers available from multiple locations, so they can always send the nearest available plumber at the most convenient time for their customer.
8. PLUM-IT Water & Gas Services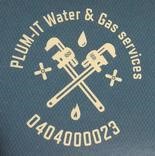 PLUM-IT Water & Gas Services is an affordable plumbing service provider in the area. They specializes in maintenance plumbers and are recognized as the top choice for the job. They put primacy in achieving a high standard, and make sure that they leave the workspace clean. PLUM-IT Water & Gas Services promises to leave their clients' home at its peak condition.
9. Proximity Plumbing

Best For
24/7 Emergency Services
Services Offered
Pipe Relining
Leaking Toilets
Hot Water Installation and Repair
Gas Plumbing
General Plumbing and More
Address
Point Piper NSW 2027, Australia
Contact Information
+61 420 102 394
Website
https://proximityplumbing.com.au/
Proximity Plumbing was established with one thing in mind: Being known and respected as the most reliable and dependable plumbers with unmatched service and quality. This equates to being the only choice for local eastern suburbs residents when taking care of any aspect of plumbing. You can call on them for something as simple as a leaking tap right through to a major stormwater rerun and sewer upgrade.
10. Pure Plumbing Professionals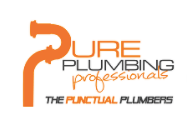 Pure Plumbing Professionals are your neighborhood plumbers in Hornsby, on Sydney's North Shore. Their plumbers live in Sydney's northern suburbs, so they are familiar with the area and can respond quickly when needed.
Their plumbers are all fully qualified and experienced, so you can be confident that they will provide the best plumbing solution for your home or business. Aside from being neat and dressed in a clean uniform, they are fully licensed, insured and most of all, when it comes to their pure professionalism, no other company comes close.
Consider them your neighborhood plumber, with trucks serving the entire Sydney north region. So, whether you're on the Northern Beaches or in the Hills District, there's a good chance a Pure Plumbing Professional tradesman is nearby.
They are not your typical plumbing company because of their dedication to providing excellent customer service. Attending to you or your client's property at a time convenient for you is part of their dependable plumbing service.