There are consequences in every single thing we do and choosing which plumber to trust is one of them. Opting between a cheap amateur plumbing service provider and an established one can be difficult even though common sense dictates that you should choose the latter. If you prefer value for money, you should choose reputable plumbers who are ready to provide the following:
Licensed and insured plumbing technicians
Complete customer service satisfaction
24/7 availability in case of emergencies
Respect to your home and property
Fast response and amazing quality service
We understand and value your precious time, so we took the initiative to round six of the most outstanding plumbers in Richmond. These folks are top players in the plumbing industry can provide all the above-stated requirements of a reliable plumber. Without further ado, here are the six best options for plumbers in Richmond:
1. Michael & Son Services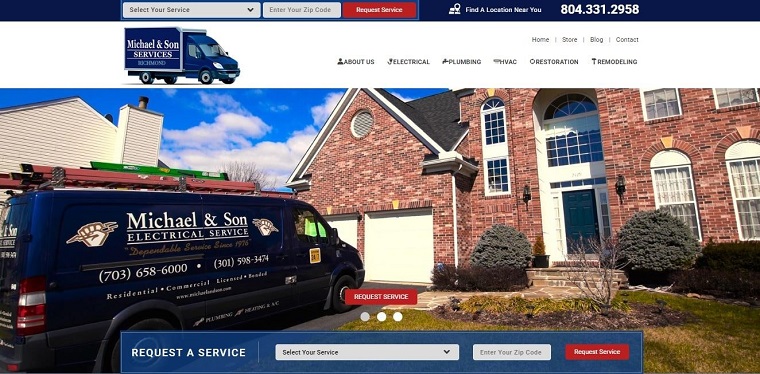 BEST FOR
Home improvement services
SERVICES
Plumbing, electrical, and HVAC services

Drain cleaning, rooter, toilets, disposals, water heaters, hydro-jetting, and sewer & water lines

ADDRESS
1407 Cummings Drive Richmond, VA 23220
CONTACT
Phone: (804) 331-2958

Email: [email protected]

WEBSITE
https://michaelandson.com/richmond/
Michael & Son Services has been serving the metropolitan area for 43 years. Established in 1976 by Mousa Mansour, the company has progressed along with time in order to provide high-quality service to all its customers.
Michael & Son Services offer a lifetime guarantee on most of its plumbing and electrical repairs as long as you live in a home. They also offer remodeling and restoration services so you, too, can keep up with the latest home improvement trends.
2. Roto-Rooter Plumbing & Drain Services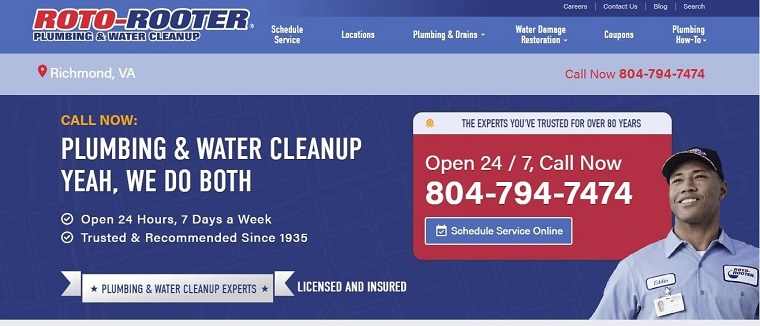 BEST FOR
Plumbing and drains & water cleanup services
SERVICES
Drain cleaning, sewer lines, video camera inspection, toilet repair, dishwasher installation, etc.

Water damage restoration

ADDRESS
2921 Cardwell Rd, Richmond, VA 23234
CONTACT
Phone: (804) 794-7474
WEBSITE
https://www.rotorooter.com/richmond/
Roto-Rooter is a full-service plumbing service provider in Richmond that can meet both residential and commercial plumbing as well as drain cleaning needs of homes and businesses. Its seasoned plumbing experts can take care of anything from plumbing repairs, drain cleaning, to emergency plumbing services.
Budget-conscious clients will be glad that Roto-Rooter offers affordable plumbing service programs and money-saving coupons to help keep the costs down. The company understands the importance of keeping the plumbing properly maintained without its customers wasting unnecessary money or water. Check out their ROTOgreen program, plus money-saving products and tips that will surely help your home and business running smoothly.
3. Harry's Plumbing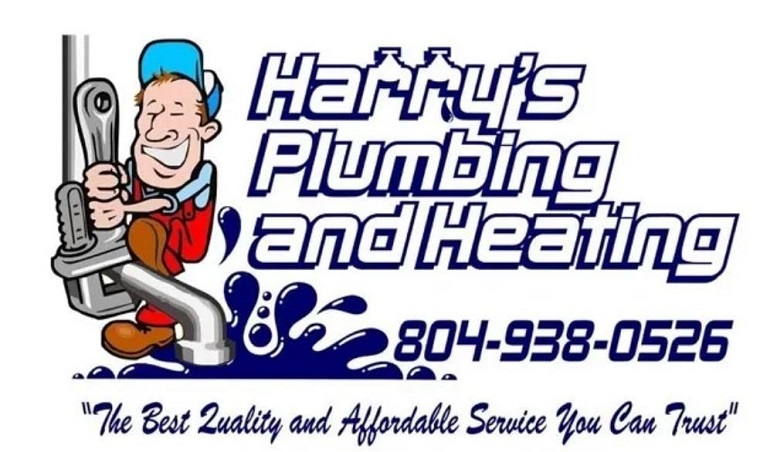 BEST FOR
Plumbing and heating services
SERVICES
All types of water leak repairs, faucet repair, toilet repair, sink repair, garbage disposal repair, drain cleaning,

drain line repair, drain line replacement, water heater services, water pipe repair & replacement, toilet, sink, faucet, garbage disposal, ice maker & dishwasher installation, and gas piping install & repair

ADDRESS
Richmond, Virginia, United States
CONTACT
Phone: (804) 938-0526
WEBSITE
https://harrysplumbingonline.com/
The owner of Harry's Plumbing, Harry, has been in the plumbing industry for 25 years. The company is known to provide quality customer service that comes with a 100% guarantee. Its technicians are fully licensed and insured to ensure that the clients only receive the best plumbing experience. Since Harry's understand the value of money, it also offers a variety of money-saving solutions to all its customers.
4. Chase Inc. Heating, Air, and Plumbing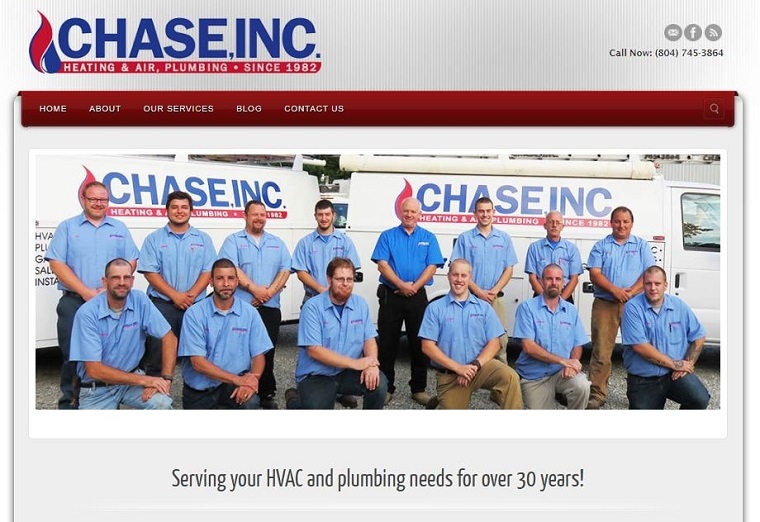 BEST FOR
Plumbing and HVAC services
SERVICES
Residential, commercial, industrial, and institutional plumbing services, hydro-jetting, backflow prevention, plumbing jobs, outdoor fountain, etc.
ADDRESS
100 Oak Glen Street, Richmond, VA 23225
CONTACT
Phone: (804) 745-3864

Fax: (804) 745-8292

Email: [email protected]

WEBSITE
http://www.chasehvac.com/
Chase, Inc. was founded in 1982 and has been serving residents and business owners in Richmond and surrounding areas since then. Its residential plumbing department can meet anything of your plumbing needs—from repairing leaky faucets, installing a sink, to kitchen & bathroom remodeling projects. It also boasts a state-of-the-art digital camera tracking system that can easily locate a clogged sewer line or leak source. On the other hand, the commercial plumbing department has expertise in dealing air, water, and flue piping; sewer ejector pumps; chillers; starch lines; and locating & repairing gas line leaks.
5. James River Air Conditioning Co.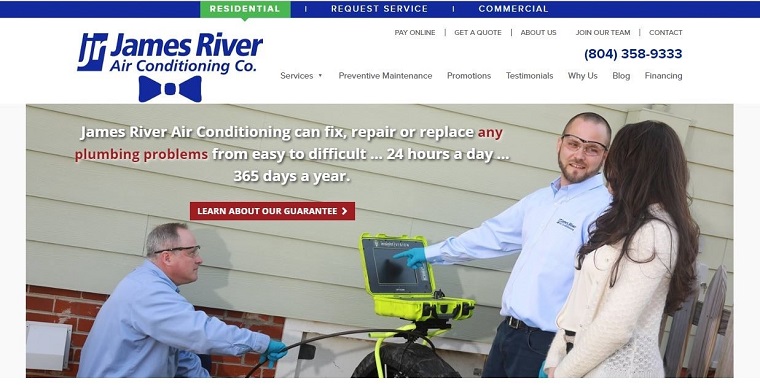 BEST FOR
Plumbing, HVAC, and installation services
SERVICES
Residential plumbing, commercial plumbing, emergency plumbing, preventive maintenance, boilers, faucets, tankless water heaters, tank water heaters, green plumbing, water filtration & purification, sewer lines & drain cleaning, water heaters, kitchen plumbing, bathroom plumbing, water & sewer lines, etc.
ADDRESS
James River Air, 1905 Westmoreland St.

Richmond, VA 23230

CONTACT
Phone: (804) 358-9333

Fax: (804) 358-4066

WEBSITE
https://www.jamesriverair.com/
James River Air Conditioning employs a team of highly-trained licensed plumbers on call 24/7 for 365 days a year. These professionals are the most competent in the industry, know how to efficiently respond to your needs, treat you and your home with due respect, and inform you with upfront pricing before the start the job. The company guarantees positive and quality customer service experience. You can also contact them through their website by filling the general contact form.
6. Project Plumbing, Inc.
BEST FOR
Residential plumbing repairs and new installations
SERVICES
Garbage disposals, kitchen sink faucets, toilets, residential repair, emergency service (for existing customers), etc.
ADDRESS
2103 Dabney Road, Richmond, Va 23230
CONTACT
Phone: (804) 615-7588

Email: [email protected]

WEBSITE
http://projectplumbingrva.com/
Project Plumbing, Inc. is a second-generation plumbing company servicing the metro-Richmond and Tri-Cities area. It's a family-owned and operated business that has provided quality products and services for over 30 years.
Project Plumbing prides itself on using traditional yet proven plumbing techniques on top of the latest plumbing technology. It employs fully-insured and licensed technicians to secure their customer's needs.
7. Capital Home Improvements LLC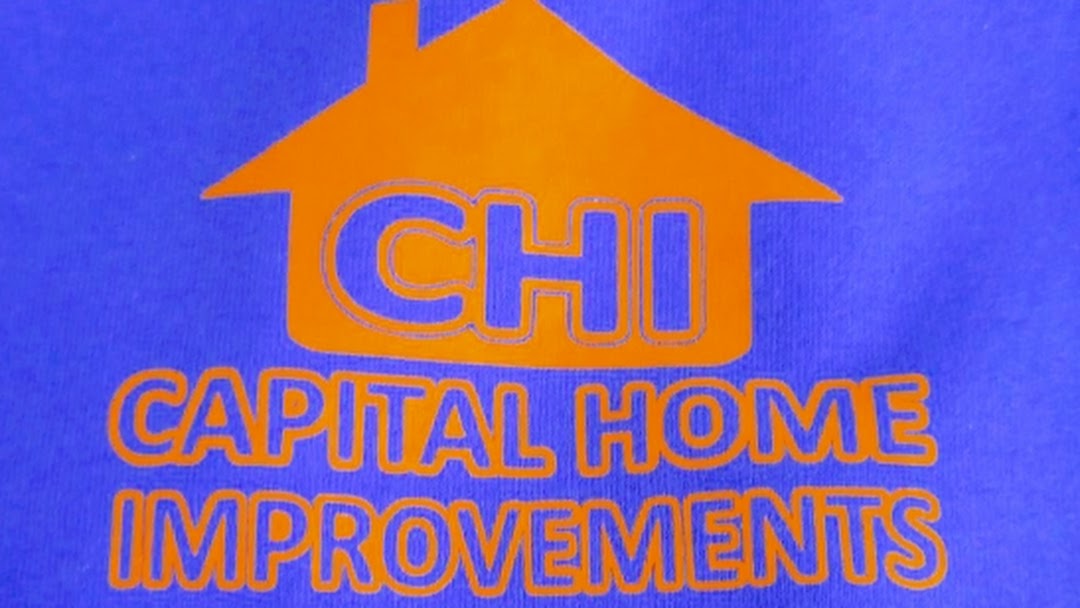 | | |
| --- | --- |
| BEST FOR | 24 hr plumbing services |
| SERVICES | drywall repairs, painting, insulation, power washing, plumbing, electrical, and 24/hr emergency services. |
| ADDRESS | — |
| CONTACT | (804) 420-7936 |
| WEBSITE | http://rva-repairs.com/ |
Since 2003, Capital Home Improvements LLC has been offering quality work at very affordable prices. There is no job too big or small, from painting a simple accent wall to remodeling your kitchen or bath they can help. They have the size and knowledge to handle the larger projects but strive to keep the feel of a small business giving us the ability to treat every customer like family.
8. JL Newman Plumbing Services, Inc.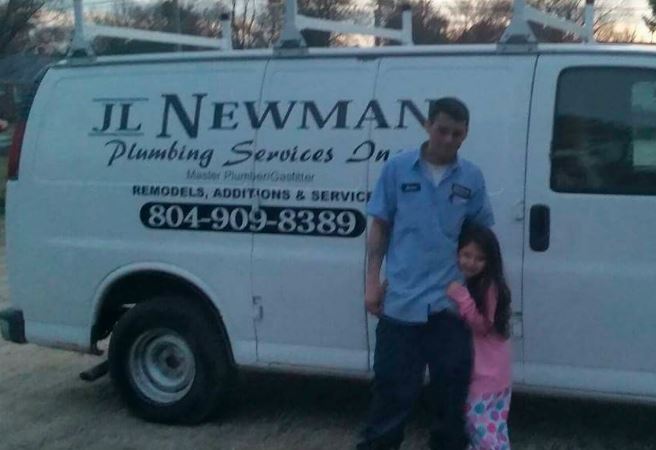 More people in North Chesterfield neighborhoods depend on JL Newman Plumbing Services, Inc. for plumbing and drain cleaning services. Their professionals are known to deliver fast, dependable service such as prompt and reliable water damage restoration services to quickly mitigate the damage.